'I am not such an actor that hits and flops will decide my career.'
'If stories have to be told, people will need me.'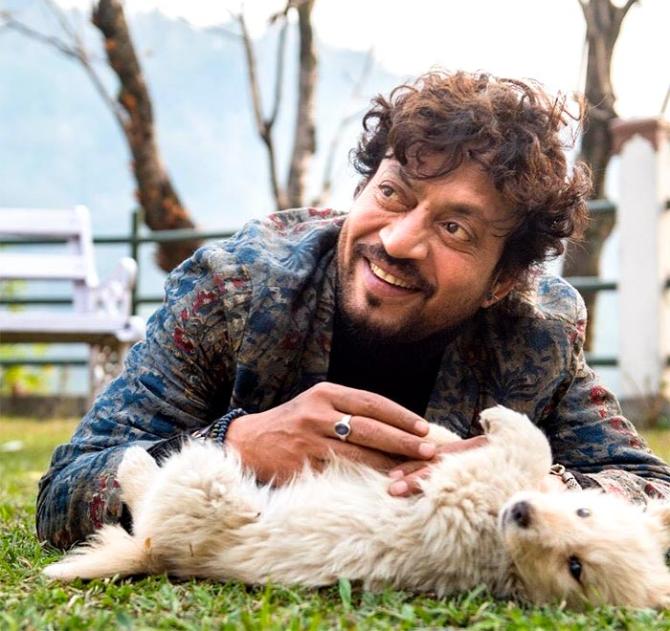 Photograph: Kind courtesy Irrfan Khan/Instagram
If you liked Hindi Medium, it's time to cheer.
Irrfan Khan returns with another romantic comedy: Qarib Qarib Singlle.
Directed by Tanuja Chandra, it co-stars Parvathy, the Southside actress.
Irrfan seems excited about the work he's getting these days and tells Rediff.com's Patcy N why hits and flops don't affect his career.
You are back with a romantic comedy.
It is a nice coincidence. I think it was possible only because, in Piku, people thought I was capable of doing romance.
I don't get such kind of stories frequently.
The romance you seen in this film is the kind of romance we saw in our childhood.
It's romance with an old style charm, where people don't say I love you easily.
These are relatable characters from the city.
Tanuja Chandra is making a film after a long time.
After reading Tanuja Chandra's script, I felt all her films represent different chapters of her life.
With this film, she is starting a new chapter.
Now she wants to make more personal and delicate films with relatable characters.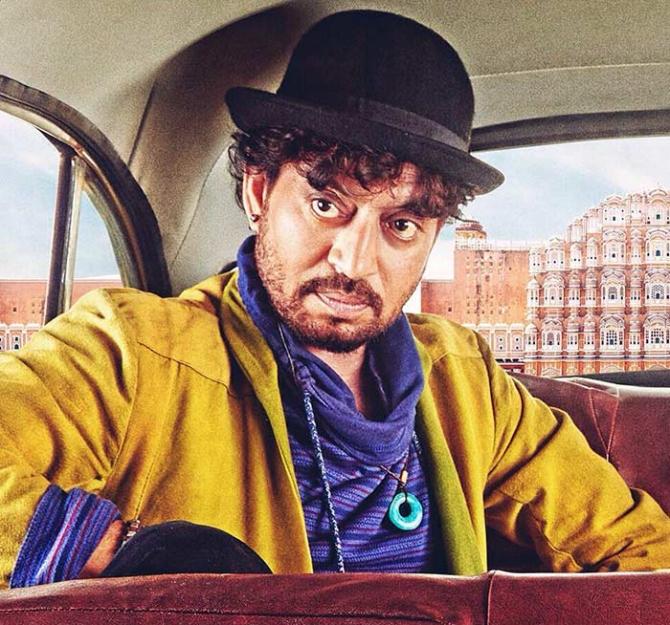 IMAGE: Irrfan Khan in Qarib Qarib Singlle.
Hindi Medium did really well at the box office. Have the expectations increased with this film?
Box office expectations are a part of any actor's life.
Every actor gets worried about how his film will do at the box office, but you can't make that your ultimate goal.
Whatever the result -- good or bad -- you have to get out of it after a day or two.
You can't keep thinking about it all the time, else it will create anxiety.
Every film has its own destiny.
Whether I keep track of a film's business on an hourly basis or not at all will not change the box office figures.
Personally, I feel the moment your film releases, you should vanish and check its fate after a week.
I used to worry, but now I know there is no point.
So flops never worry you?
My earlier films did not do well, but still, there was work.
I am not such an actor that hits and flops will decide my career.
If stories have to be told, people will need me.
I have never feared that I will not have work.
My only fear is whether people will understand the kind of stories I want to tell, will I be able to convey myself in them?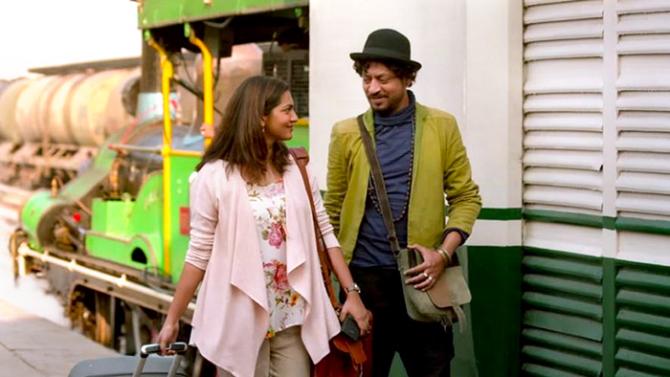 IMAGE: Parvathy and Irrfan Khan in Qarib Qarib Singlle.
Comedy or intense: What do you prefer?
Intense roles are more taxing. They take away your energy and are very consuming.
When you do comic films, you are in a playful mood.
After you do an intense role, you have to unwind, detox and refresh.
But when you are doing comedy, you are having fun on the sets.
It is more difficult to dub for intense scenes.
Sometimes, you feel while shooting an intense scene that they should just keep it the way it is and not dub it because it is tough to dub for them.
Is there any specific genre you want to try?
My journey has just started; I feel I have not done anything yet.
I think I feel that way because the type of stories I want to work on, I am getting them only now.
I never had any dearth of work, but I always prayed that I should get the type of work that I wish to do.
I'm getting that now, and that's why I feel my journey has just begun.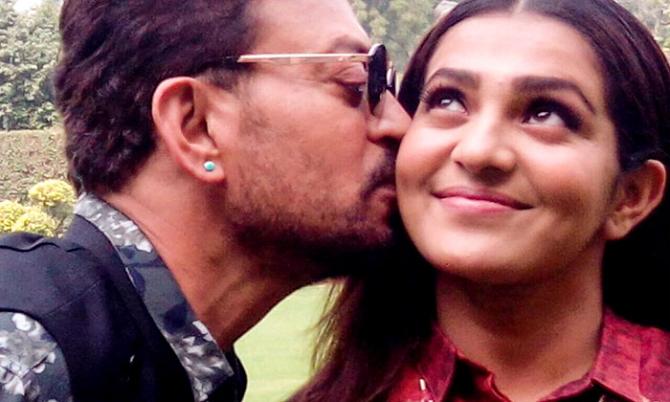 IMAGE: Irrfan gets romantic with Parvathy in Qarib Qarib Singlle.
Is there any role that you passed up, but when it was played by another actor, you felt you would have done it better?
There are many films like that.
There have been scripts that came to me and I did not do. Then, some superstars from the industry did them, and the films became huge hits.
But I don't have wrong notions about myself, that if I had done those roles, the films would have become as big a hit.
Their films are on a different level and my films are on a different level. There is no comparison.