'I had anger management issues, but I would like to believe that I worked on myself to make sure that I am a slightly better version of myself.'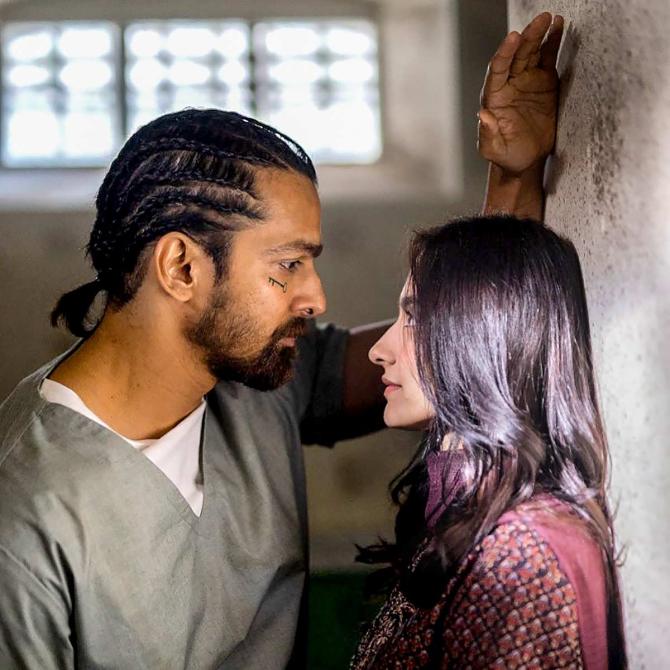 "It was absolutely heartwarming to see Amitabh Bachchan wishing us for Taish!" Bejoy Nambiar exclaims.
The director has been getting rave reviews for Taish, starring an ensemble cast of Jim Sabh, Harshvardhan Rane, Pulkit Samrat, Sanjeeda Sheikh, Kriti Kharbanda and Saloni Batra.
Bejoy, who has directed films like Wazir and Shaitan, tells Rediff.com Contributor Sameena Razzaq, "The producers were wary of associating with Taish as it is an ensemble film. They did not want to put their money because they were confused who the hero was."
Taish can be described as a fit of rage. What have you done taish mein in your life?
I have done too many things in taish.
Rage has been always a part of my identity and a part of who I am.
Thankfully, over the years, I have calmed down.
I think I have better control of my rage now.
I have done a lot of things that I am not proud of.
I had rage issues.
I had anger management issues, but I would like to believe that I worked on myself to make sure that I am a slightly better version of myself.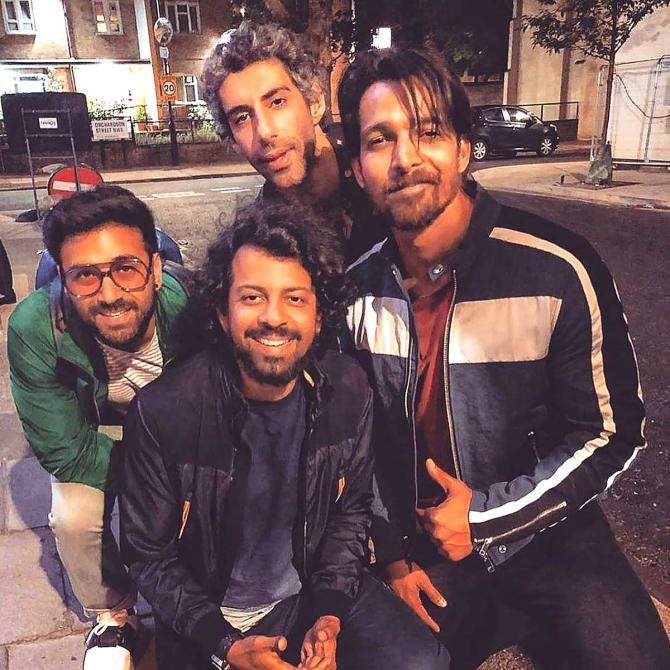 Was it a challenge to get together an ensemble cast?
Each one of them came on board because of the story.
Right from Jim (Sabh), Harsh (Harshvardhan Rane), Pulkit (Samrat), Sanjeeda (Sheikh), Kriti (Kharbanda) and Saloni (Batra), each one of them connected with the story.
It's quite a challenge to do an ensemble film.
You have to do justice to the world and justice to the characters as well.
Each one will want to know how the story will pan out, how their character will pan out... they come on board because they have faith in the story and in their individual parts.
That faith kind of helped me.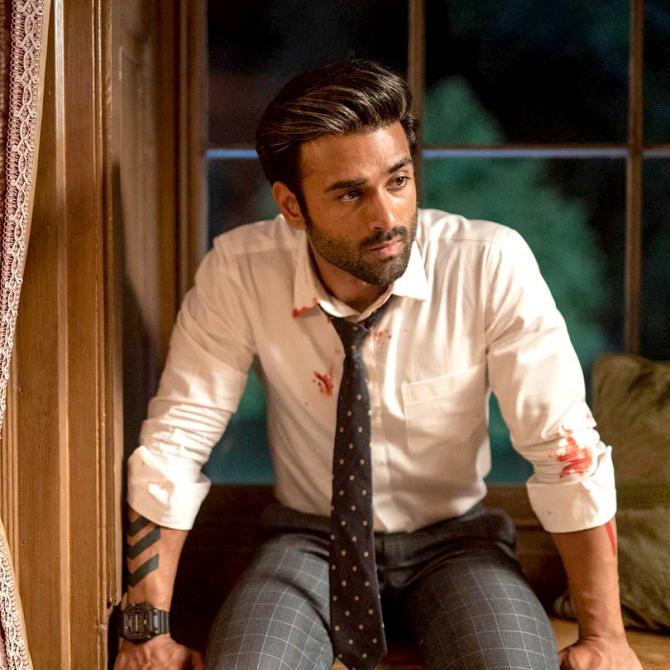 Quite a few actors want to work with you. What makes you so desirable as a director?
I want to meet these actors, kaun bol raha hai ye sab kuch?
I highly doubt it.
These are fake lip services.
When I actually take a subject to these same people, they will be the first to say no.
The people who came on board are those I have had some equation with earlier.
I have worked for the first time with most of them, and it has been a good experience.
I would like to keep continue telling stories I want to.
I want to keep continuing attract talent.
The producers were wary of associating with Taish, as it is an ensemble film. They did not want to put their money because they were confused who the hero was.
I think our industry is in a kind of a flux for the last four or five years.
There are not many independent producers out there.
Earlier, we had a couple of studios doing the thing.
There is a boom in the digital platform, but producers are still hard to find.
The ones, who are there, are obviously trying to be safe and see what makes business sense to them.
They will always look at the viability of the project.
For them, an ensemble is not really something because there aren't many ensemble films being done, besides in comedy.
In comedies, you get to do ensemble with a lot of stars backing it.
When you do a dramatic action thriller in the ensemble space, there is no reference point, so it becomes difficult to convince producers to back a project like that.
I am grateful to Nishant (Pitti) that he came on board as producer.
He had faith in the project.
He was very clear in terms of how he was going to monetise it, so we made sure to stick to those parameters.
We have not spent a bomb.
We have spent moderately and still managed to make it as big as possible.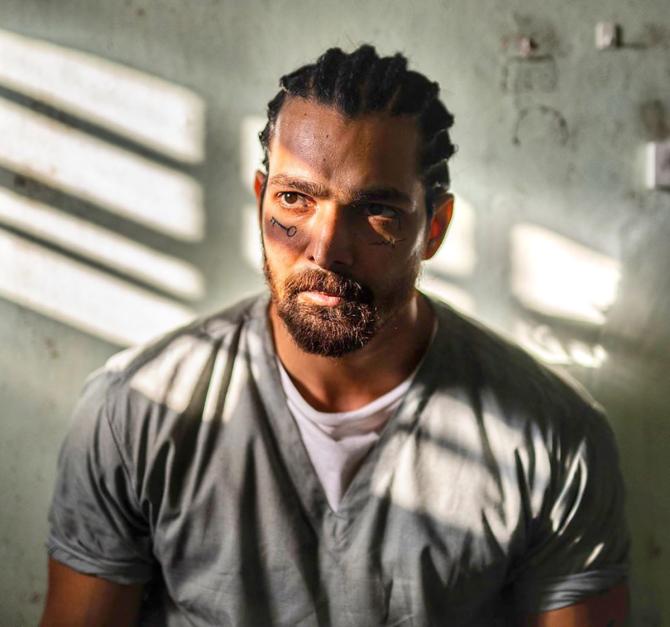 How did you ensure each actor was happy with screen time they had?
I never discussed screen time.
They all knew what they had to do and how much they had to do.
Yes, I discussed the character in detail with them.
We had a lot of discussions on each character about their mannerisms, the way they talk, eat...
A lot of the film is in Punjabi so we had to get the Punjabi right.
What they wear has to be in sync, so we discussed a lot about the character.
I don't think any of the actors were concerned about their screen time, as it was an ensemble. They were very comfortable.
What made you choose these actors?
I enjoyed casting.
I am working with casting directors Nandini and Karan Mally for the first time and they were my biggest bouncing board.
We saw a lot of girls for Jahaan's part, but Sanjeeda's audition just stood out.
She really nailed the test.
Pulkit and I had been talking earlier about a project, but it never materialised.
Honestly, lot of heroes in the industry with whom I interacted, when I meet them, I first ask them if they are comfortable doing an ensemble.
Because a lot of times, when I go for meetings, I discuss the subject in detail only to realise later that they are not interested in ensemble.
I remember I called Pulkit and told him there is a film I am trying to do, but it is an ensemble.
It is not a two-hero subject, it's a three-hero subject. Would you be interested?
He said it doesn't matter, please tell me the genre.
I met him and narrated it, and it was on.
With Jim, I had just finished working on something else.
Initially, I was not sure whether he would be interested in doing something like that, as it's not something he has done before.
He was surprised that I wanted him for this role.
Harsh was the tricky one because it was a character with grey shades. He is very selective about the work he is doing.
So with Harsh, I had to have a lot of conversations; we spoke a lot for every scene so that he could get in his character Pali's zone.
Initially, I needed to nudge and coax him into it.
But when he was connected to it, he went all out.
I met Kriti for Taish, but before I could even narrate it, she asked me when I was shooting.
Then she said, 'Oh, I will not be available around that time.' She asked if I could shift it, and I said let me check my actors, but their dates were locked.
It didn't look like she was going to be part of it, so I said, no problem.
Nandini, Karan and I were already looking at other people when I got a text from Kriti saying that her shoot had shifted.
I was in a meeting at that point. I had to excuse myself from that. I told her I am going to come and meet you right now.
I met her and narrated the subject to her, and she was on.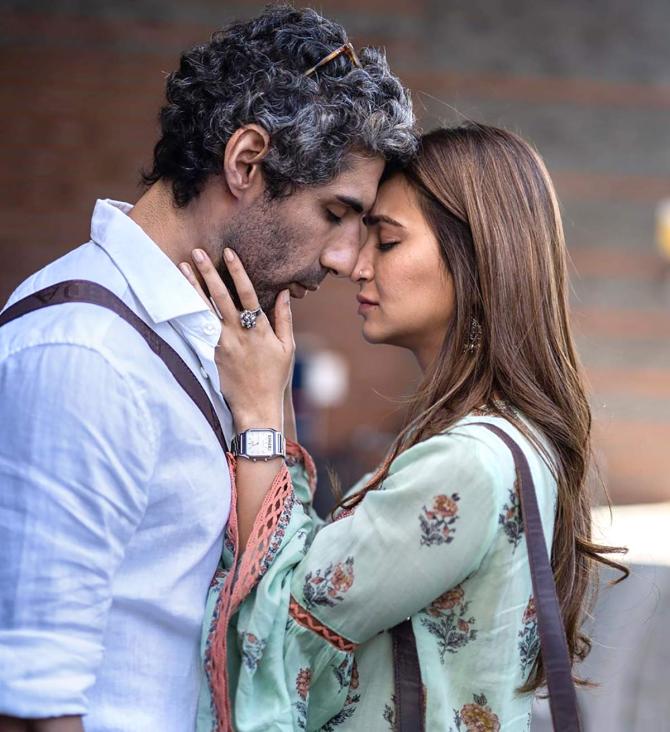 ZEE5 has allowed you to present Taish as a film as well as a Web series. What's the rationale behind this idea?
We are presenting the audience with a choice. We are giving them options of a film and series.
People, who have a lesser attention span and don't want to allocate so much time, can choose to watch the film and vice versa.
It's unique and kind of empowering the audience to choose what format they want to watch.
We haven't chopped the film and broken it down into pieces to fit the series format.
We have adopted a different kind of story-telling in the series.
There are 13 songs in Taish. Isn't it too much?
My last film Solo had 14-15 songs.
Wazir's album had other pieces of music too.
I use music to tell my story, so it's a part of my narrative.
It is not like people are singing and dancing on songs. The songs are a part of the plot.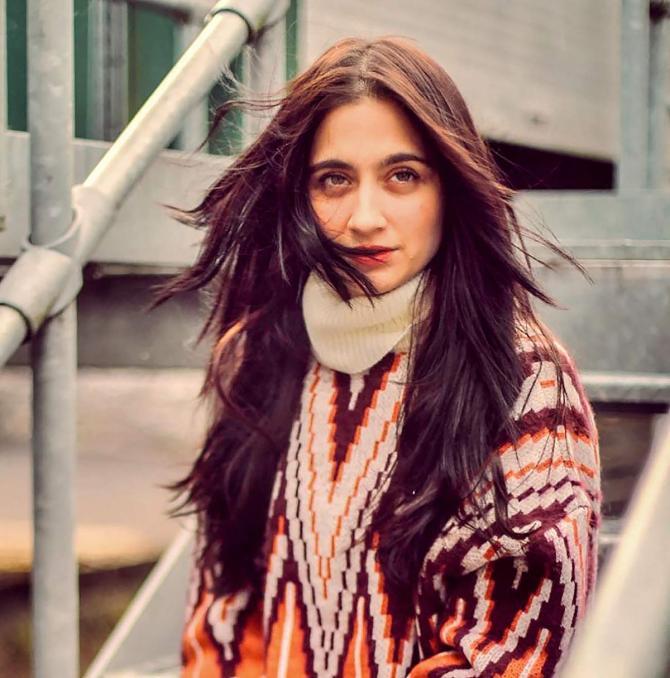 Amitabh Bachchan has extended his wishes to Taish and hinted at wanting to work with you again after Wazir.
I am dying to work with him again!
In fact, I was trying to meet him and discuss some subjects with him.
It was absolutely heartwarming to see him wishing us for Taish!
Taish comes three years after Solo. What were you doing in this time?
After Solo, I took about a year to introspect and write.
I wrote Taish and something else in that time.
Also, my wife Sheetal was making her debut as a writer-director, so that kept me busy.
Then I did two episodes for Eros Now for a show called Flip.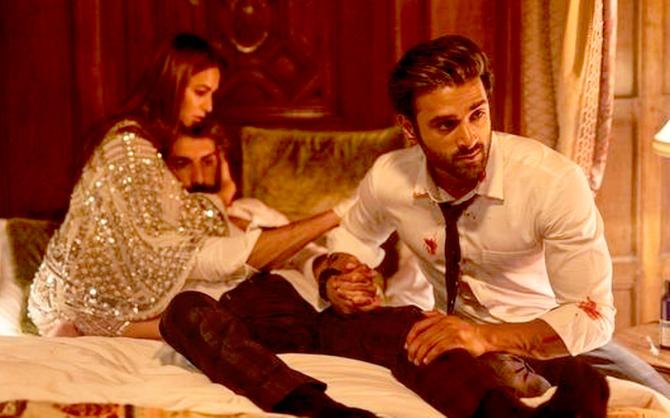 You are teaming up with Vijay Sethupathi for a project. Can you share any details?
I can't talk about that now.
They will make an official statement on that project.
What else are you working on?
I am working on a script for a feature.
Up next, I will be directing four episodes for a show with Dharma Productions for Netflix. It stars Madhuri Dixit.