'I have always been for love.'
Urvi Parikh listens in.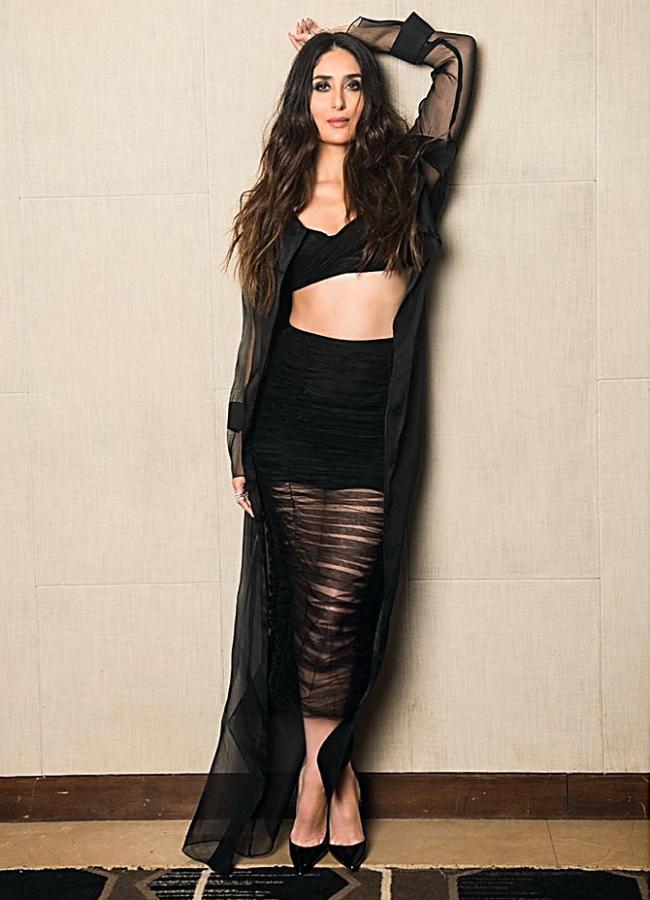 Kareena Kapoor Khan is clear she hates movie promotions.
Bebo, who has been acting for 18 years and played a variety of characters, asserts that an actor must keep doing different things.
Veere Di Wedding is a step towards that, she says.
"I have never done a film like this before which is so kind of real, yet in a different space keeping the commercial economics in mind," she says.
"The idea of a film with four female friends has never really been there. Dil Chahta Hai, Zindagi Na Milegi Dobara -- it has always been from a male perspective," Kareena explains.
The commitment-phobic Kalindi, her character in the film, is very different from her, Kareena emphasises.
"I have always been for love, always been a sucker for love. Kalindi is commitment phobic. I am very practical as a person and I am very sure of my life," she says.
"I am in complete control of my life. I think Kalindi is somewhere not as in control of her life."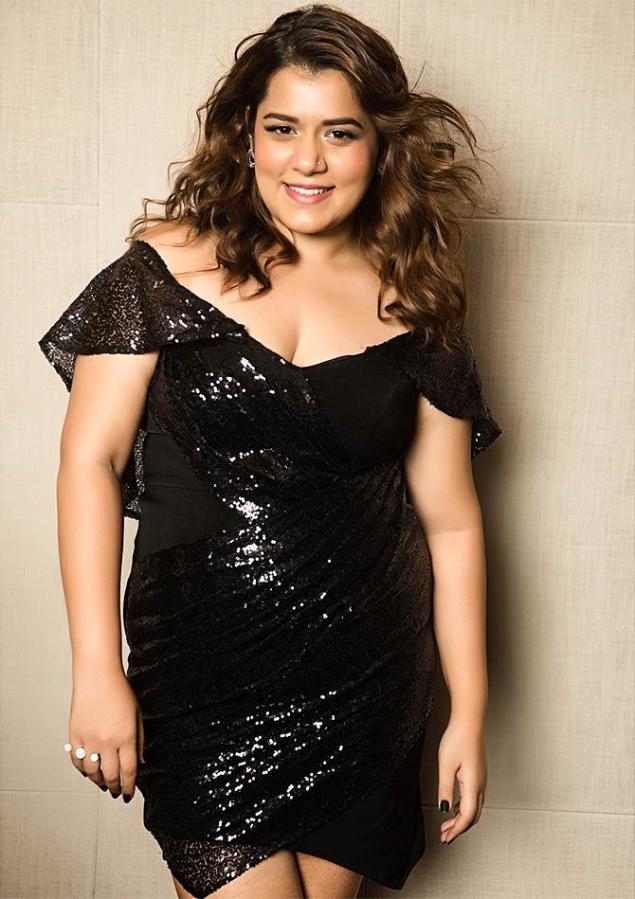 "I have been waiting for an opportunity to work with such fantastic actors," says Shikha Talsania who makes up the quartet of actresses in Veere Di Wedding along with Kareena, Sonam Kapoor and Swara Bhasker.
"Kareena and Sonam are fantastic individuals," says Shikha. "They are very warm and accepting. They helped me a lot."
With all the glamour in a good looking film like Veere Di Wedding, did acting become a problem?
"No," says Shikha, "I think the locations where we were shooting, the costumes we were wearing, they adds to the character."
Kareena believes this is the right time to experiment with films.
"Different kinds of films are being accepted," she says. "The fact that we are trying to make different kinds of films is also enough."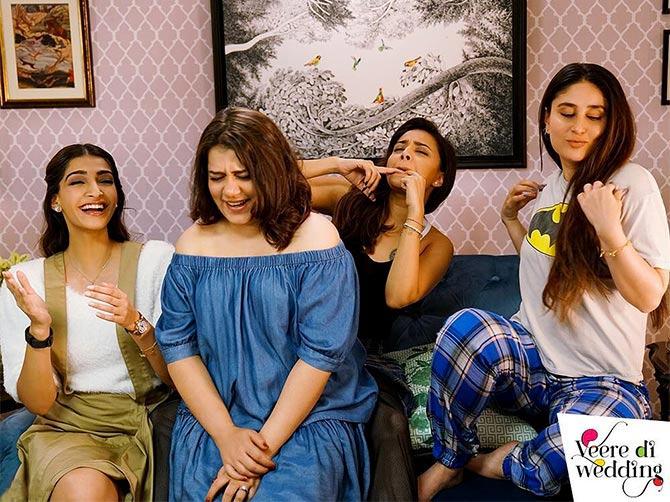 Kareena was pregnant during the shoot and the producers decided to wait till she delivered Taimur.
"They wanted to wait because somehow I gave them the belief that I loved the script," she says, adding, "the minute I read the script I called Rhea (Co-producer Rhea Kapoor). I was really gung ho because I have never done something like this."
"When directors and producers come with these kinds of scripts, actors want to back them," she adds.
"Look at Udta Punjab. Mainstream actors backed that kind of movie."
"That story, about the whole drug thing in Punjab, needed to be told. If you bring a great script to an actor, they are going to back it."