'The youth is career-oriented these days. Nobody plans to have a family in their 20s, especially the boys. They run away from commitment; they want to make money first.'
'I have been focusing on my career for the last eight years. I came to Mumbai to become an actor and so with a tunnel vision, I did not look left or right during this time. I made good friends but did not focus on a special person. But now, I have understood its value.'
Sidharth Malhotra comes clean.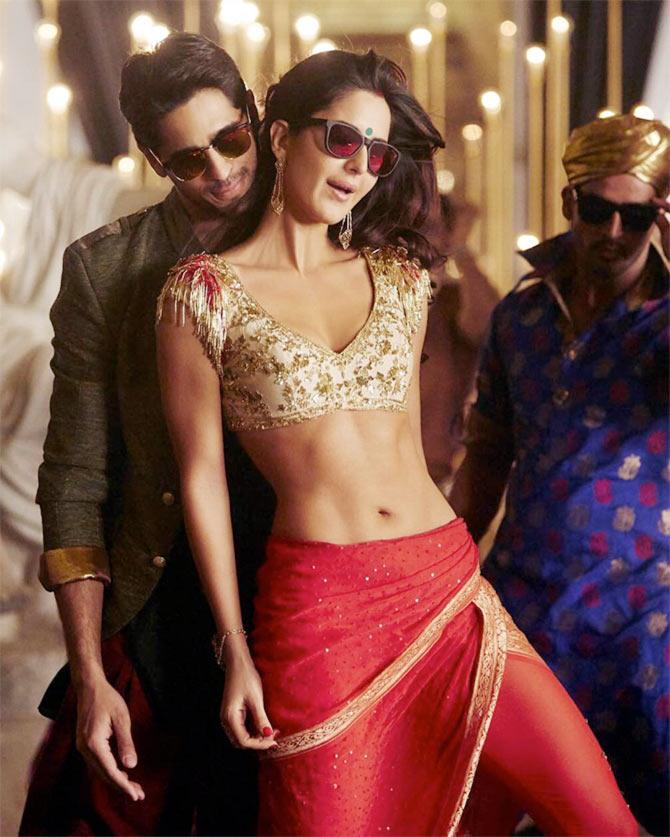 IMAGE: Sidharth Malhotra and Katrina Kaif in Baar Baar Dekho.
It's no surprise that Sidharth Malhotra loves his job.
Who wouldn't, if a workshop required you to only look into Katrina Kaif's eyes?
The actor will be seen romancing the gorgeous actress in Baar Baar Dekho, releasing September 9.
He discusses the film, as Rediff.com contributor Rajul Hegde listens in.
Your first release of 2016, Kapoor & Sons, did very well. Do you expect the same with Baar Baar Dekho?
I am very optimistic about this film too.
This year started with me doing a family drama in a contemporary way, which people liked. We did not do anything larger than life in that film. Similarly, this is a new age love story, with a nice concept.
If I can pull off a family drama as well as a love story, it would be great. I will party at the end!
The trailer reminds us of the Hollywood film Click.
The only thing in common is the time jumping part, otherwise there are no similarities.
It is an original screenplay of Sri Rao, which (director) Nitya Mehra has adapted.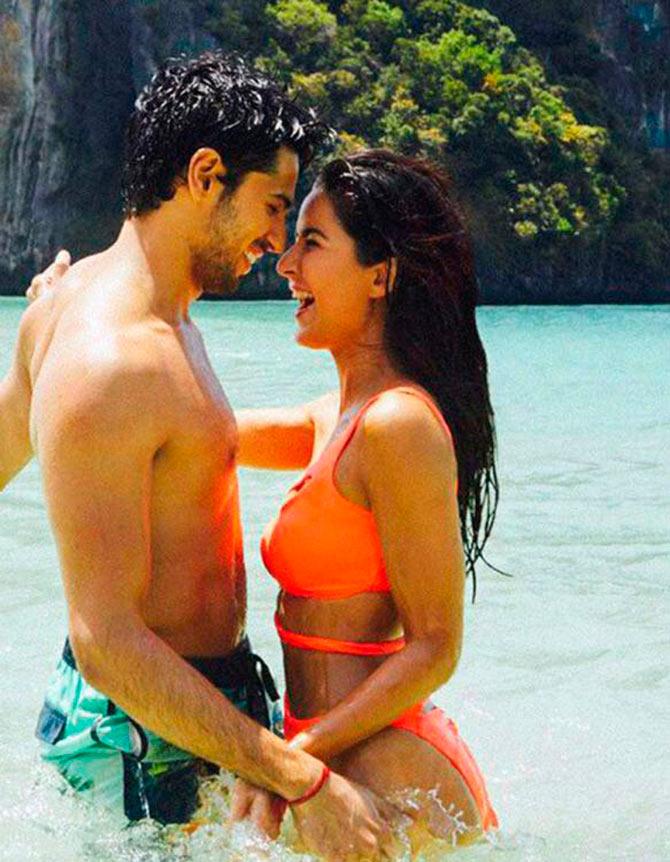 IMAGE: Sidharth Malhotra and Katrina Kaif in Baar Baar Dekho.
You are being paired with Katrina Kaif for the first time. Was it easy to break the ice with her?
Yes, it was pretty easy.
As an actor, when we do a love story, it is necessary to know your co-actor because we are pretending to fall in love. In this film, especially, we've been in love since we were eight years old.
So we needed to have that familiarity.
So before shoot, we did workshops. In the first workshop, I just had to sit in front of her and stare into her eyes for 15 minutes. That was a great job! She was the one who blinked first (smiles).
That's how the ice broke.
Even if she has done 50 hit dance numbers, she rehearses for each new number as if it's her first. She gives everything her 100 percent.
I have seen how hardworking Katrina is. One of her positive qualities is that she does not take her position and experience for granted. This is the reason why she is where she is.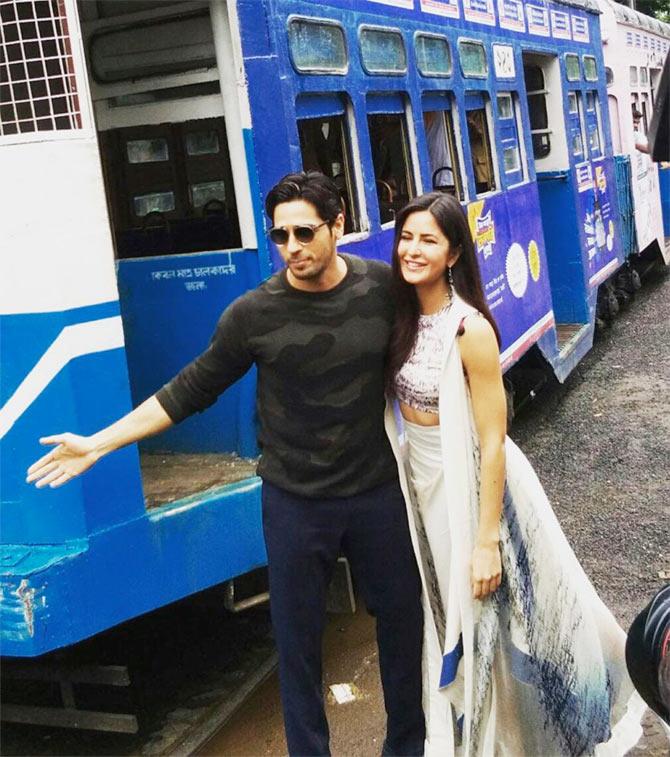 IMAGE: Sidharth Malhotra and Katrina Kaif promote Baar Baar Dekho. Photograph: Sidharth Malhotra/ Instagram
How much could you relate to your character Jai Verma?
I could relate to him a lot.
He represents the youth of today.
The youth is career-oriented these days. Nobody plans to have a family in their 20s, especially the boys. They run away from commitment; they want to make money first.
Even though he has a girlfriend like Diya (Katrina) who he loves, he is still commitment-phobic. It's about how he sees the future of his love story and what he learns, whether he changes or not.
Are you commitment-phobic?
I have been. I will put myself in that category.
I have been focusing on my career for the last eight years. I came to Mumbai to become an actor and so with a tunnel vision, I did not look left or right during this time. I made good friends but did not focus on a special person. But now, I have understood its value. Balance is very important. If you have a lot of money but nobody to share it with, it's not a wholesome life.
Are you ready for a relationship now?
I won't say ready but yes, I have understood the value of it. I still enjoy not having any responsibilities.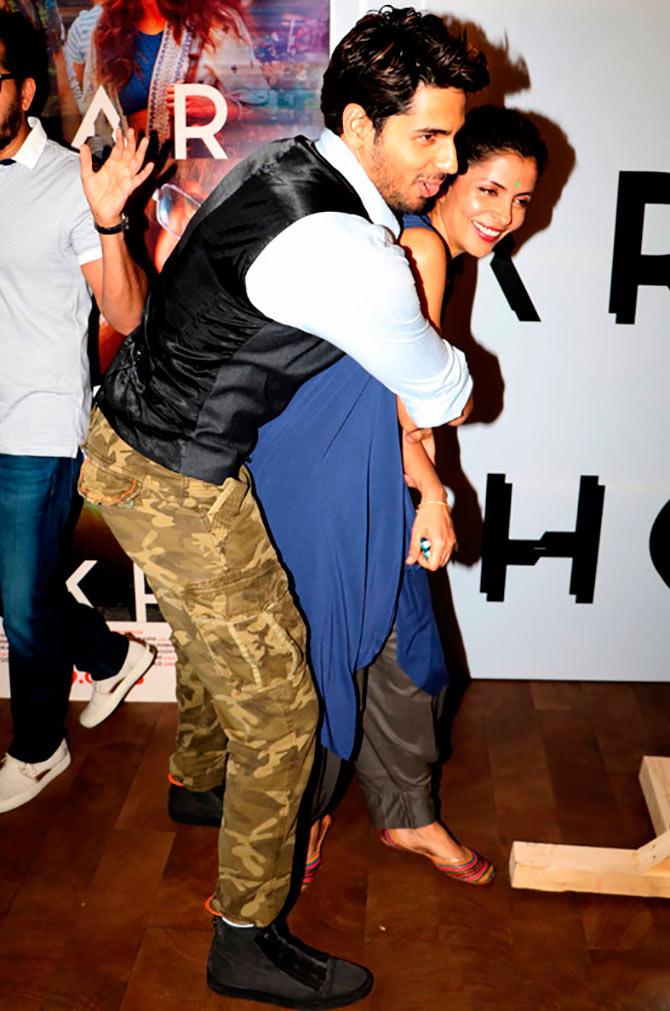 IMAGE: Sidharth Malhotra hugs director Nitya Mehra. Photograph: Pradeep Bandekar
Where do you picture yourself at ages 35, 46 and 60, like in the film?
The age 35 is very close. I see myself doing more movies.
Also, I hope to have a better balance between my personal and professional life.
If I find the right person, who knows, maybe I will settle down in the near future.
At the age of 46, I would like to look like how I look in this film and get compliments from women. They like this look more than my 30s look.
At 60, I hope I will be still working and be fit as well. I wish my creative juices will be still functioning. I hate to not be doing anything and sitting at home.
What was it like being a Maths professor in Baar Baar Dekho?
I did what I was told to do.
We have all been to school and college and have seen our Maths professors. But I was very bad in Mathematics. It was difficult to play a 46 year old person, and beyond. I started observing my older brother and father. They thought I was cracked!
Bhai thought I was making him much older than he is. And it was tricky because I was playing 46 but in my head, I was 30.
It's interesting for an actor to age with prosthetics. It would take five hours for the prosthetics make up and the shooting would be for eight hours.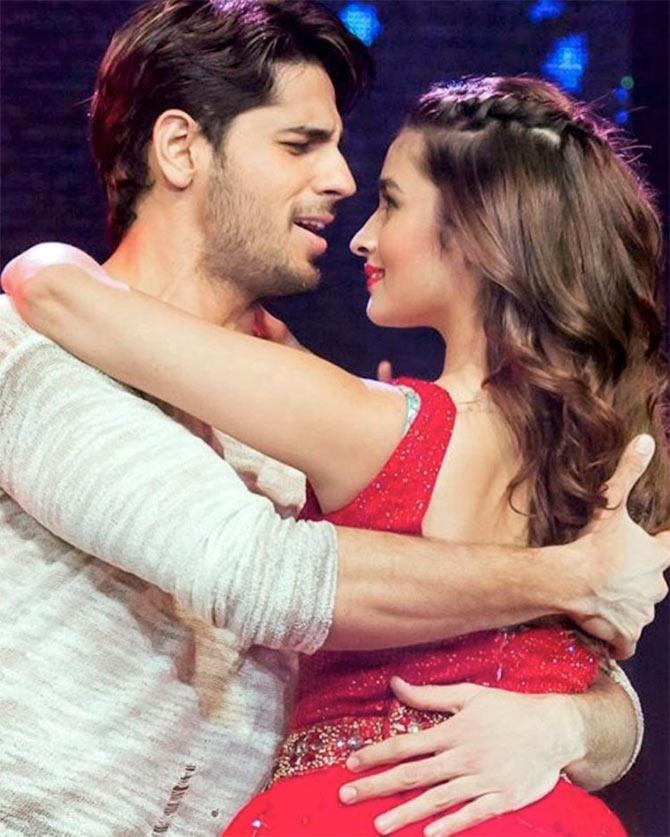 IMAGE: Sidharth Malhotra and Alia Bhatt on the Dream Tour. Photograph: Alia Bhatt/Instagram
How was the Dream Team tour?
It was one of the most fulfilling experiences for an actor in the early stages of the career.
Six cities in two weeks and to see the crowds was amazing. It was a complete high! We were not sleeping, just living off their screams and love. We were intoxicated without any chemicals, and enjoying ourselves on stage. It was superb.
Karan Johar said in an interview that Shah Rukh Khan's worldwide popularity is because of his world tour. Do you think touring will help you to increase your connect with audiences abroad?
The interaction with the crowds made us realise that there is a vast audience who wants to see us. And when they see you in person, you can add to your aura. It definitely helps to make the bond stronger and it's a good start for us.
Even Karan enjoyed himself even though he doesn't need it. He was killing it on stage.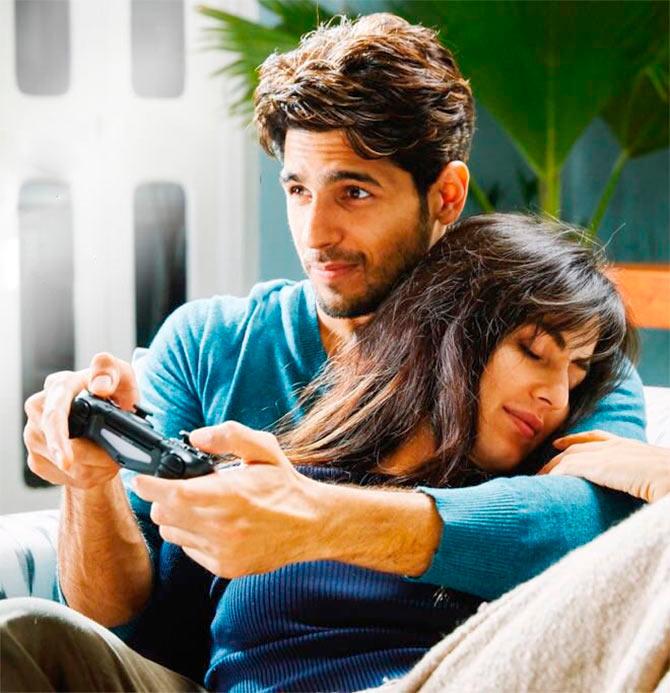 IMAGE: Sidharth Malhotra and Katrina Kaif in Baar Baar Dekho.
You have shared your desire to produce a film. Do you want to direct as well?
Kidar toh hai. But right now, I will restrict it to acting.
While promoting Brothers, you had said that you were very keen on working with seniors actors.
I loved working with Akshay Kumar, it was an amazing experience. We still have an amazing rapport. Sometimes, we go for workouts or even just faff around,
One film not accepted the way we wanted to be does not scar us for life. I have always done ensemble films and picked the characters. If there is a story with a requirement for another actor, I will welcome that.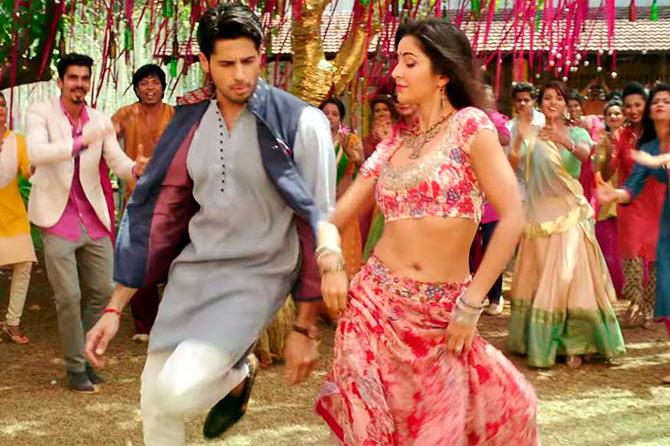 IMAGE: Sidharth Malhotra and Katrina Kaif in Baar Baar Dekho.
Are you a good dancer?
I have started enjoying dancing now, maybe because I wasn't exposed to that aspect of filmmaking.
During my growing up years, nobody pushed me to dance at a party. So I didn't have that kind of practice.
You started your career with Student Of The Year. Karan Johar recently announced its sequel.
Student Of The Year gave me everything. I will always cherish it.
It's great that they are making a sequel. I don't know the story, only that Punit Malhotra is directing it with Tiger Shroff in the lead.