'After being a housewife for 13 years and a mother of three, I was put on stage with Shah Rukh Khan! I was trembling on stage and did not know what to do.'
'From singing bhajans with Anup Jalota, I was doing hip-hop and item songs!'
Baby Doll singer Kanika Kapoor tells us her inspirational story.
From a housewife in London, bringing up three children and fighting depression, to singing the big hit song Baby Doll and carving a successful playback singing career, Kanika Kapoor has come a long way.
Kanika first tried her luck in Bollywood when she was only 16 years old. When things did not work out, she got married two years later, and settled down in London.
But the Lucknow girl was destined to become a singer in Bollywood, and fate came knocking at her door 10 years later.
Baby Doll, picturised on Sunny Leone for the film Ragini MMS, became a raging hit, and Kanika became an overnight star.
As we celebrate the super successful women of Bollywood, Kanika tells Patcy N/ Rediff.com her story.


'I started learning music at a very young age'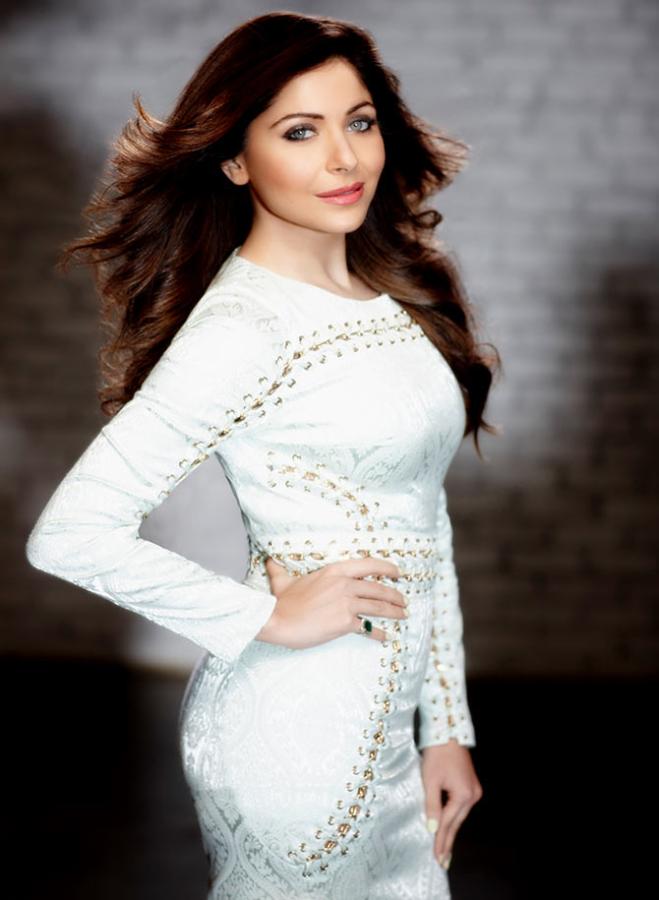 IMAGE: Kanika Kapoor
My father Rajeev Kapoor is a businessman. Our family business -- of electrical trading -- is 75 years old. My father is the third generation in this business.
My mother Poonam exports chikan work, which Lucknow is famous for, for the past 25 years. Her boutique, called Kalakrutti, supports less fortunate women from around the city.
My elder brother Sasha has his own company in London.
We are family of 150 people, and all of us live close to each other in Lucknow, so we're a very close family.
I don't have a musical background but everyone in my family is a music lover. My uncle has learnt music from the late pandit Ganesh Mishraji. I would sit with them on Sundays and practice. My guru thought I had potential, so I started learning music at a very young age.
After three years of training, I got an opportunity to sing on All India Radio when I was 11 years old.


'My voice has soul because of my journey'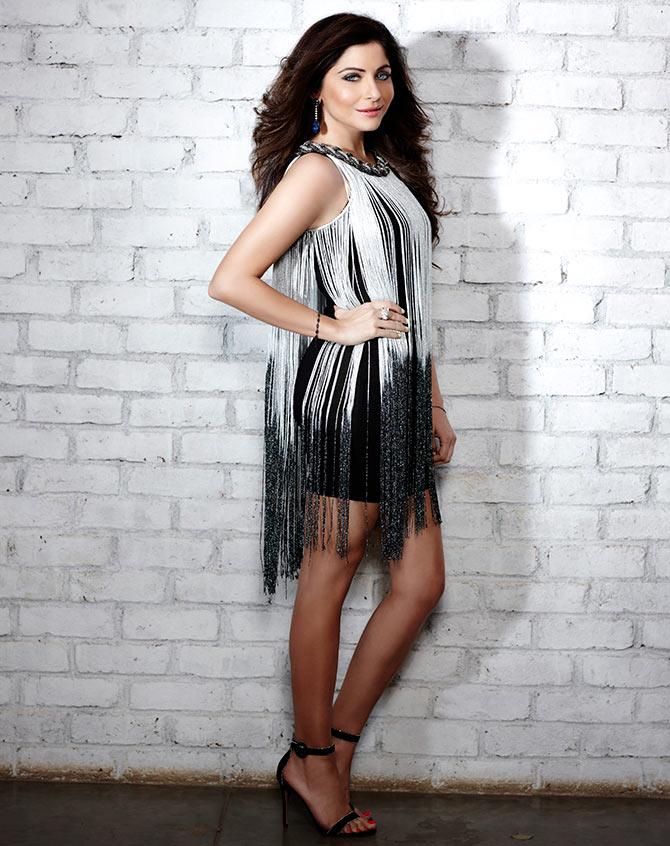 IMAGE: Kanika Kapoor
Anup Jalota was my father's childhood friend. So when I turned 14, he gave me a chance to sing bhajans in the breaks that he took during his performances. That's why I don't have stage fright. I did it for three years.
I came to Mumbai when I turned 16, and Anup Jalota introduced me to Bollywood folk and helped me sign a three-year contract with Universal Polygram. I made an album with Lailt Sen but it never released. I was in Mumbai for two years but things did not work out.
I got married (to Dr Raj Chandok) at the age of 18 after which I moved to London. I was very young then but did not have any regrets. I gave up singing because I wasn't allowed. Certain families don't think of it as a good profession.
But I don't think I would have got a better chance if I stayed back in Mumbai; I think my voice has soul because of my journey.
On my 10th wedding anniversary, my husband decided to gift me my first album. His family did not like it but it was just a recording that I did. My husband took me to (singer-music producer) Dr Zeus, who was going to help me make an album. But he took the money and did nothing.
'I was married to a rich guy but we had separated, and it was a difficult life'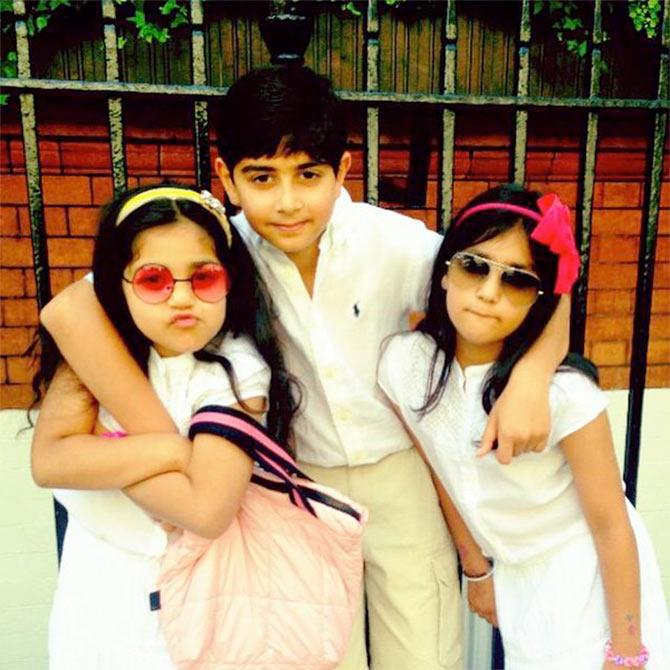 IMAGE: Kanika Kapoor's children, Yuvraaj, Aayana and Samara. Photograph: Kanika Kapoor/Twitter
Soon after that, my husband and I got a divorce.
I was a very young wife, a young mother, and then a very young single mother. I saw the whole circle of life in my 20s itself.
During this time, in 2012, Jugni Ji had just released (Jugni Ji was sung by Pakistani Sufi singers Arif Lohar and Meesha Safi).
I did a cover version and gave it to Dr Zeus. He remixed it and made a video.
When I was doing Jugni Ji, I was living my passion, and doing what I loved. I did not think it would change into a profession.
I was very depressed at that time. I was married to a rich guy but we had separated, and it was a difficult life. I had three little children.
Living in London and bringing up three children alone was very expensive.
I thought of returning to India but I did not want to bring my children back, as they are British citizens, and have a certain lifestyle. I did not want to take that away from them.
Actually, I did try that. I brought them to India for three months but it did not work out. They did not like it and kept falling ill. It was hard for all of us. It was a dark phase in my life.
I am proud of my children. They have seen my struggle. Today, when I work, I take permission from them.
I took help from a spiritual counselor for seven years. I don't understand why people shy away from taking help. We all have positivity in our lives but when you are suffering, you think you're the only one but that is not true. Everybody has some kind of suffering in their lives.
My parents were a great support too. My father told me to just get up, and live my dream. My mother helped me bring up my children: Yuvraaj, 12, Aayana, 11 and Samara, nine.
Once I gained control of myself, I came out of it. I became confident.
'I had hit my lowest just before Baby Doll came out'
Kanika Kapoor sings Baby Doll from Ragini MMS 2. Video: Afsar Dayatar
Bollywood just happened, I did not plan it.
In fact, it came to me as a shock.
While I was going through all the ups and downs in my life, I got a call from Ekta Kapoor's office to sing the Baby Doll song. Then, Meet Bros called.
I have known the Meet Bros -- Manmeet and Harmeet -- since I was a kid. They were my brother Sasha's classmates in school in Gwalior. They would visit us in Lucknow, and I have jammed with them.
When they called me, all three of us were surprised that we were talking to each other after so many years.
I came to India, recorded the song in three days, and went back. Baby Doll released after two months, and it became a big hit. Not once did I think the song would become so huge.
I wasn't in India during the music release, as I had been hospitalised around that time. I had hit my lowest just before Baby Doll came out.
Today, I am torn between being a mother and a singer. I have to bring up three children in London, while living here in Mumbai.
It's funny when my ex-husband tells me, 'I don't understand how you control them from India. They don't listen to me over here!'
He's helping me now, and things are good between us. We have become friends, and are contributing in bringing up our children. You have to bury your problems, there is no other way. You don't achieve anything by fighting.


'From singing bhajans with Anup Jalota, I was doing hip-hop and item songs!'
Kanika Kapoor sings Chilgaye Naina from NH10. Video: Afsar Dayatar
When Baby Doll became a hit, I decided to spend more time here and I started getting more work.
My first song came easily to me but that was luck. After that, I worked hard, met people, threw myself out there. I met composers, and planned my career.
I started a lot of work a year later.
I did the song Chittiyaan Kalaiyaan from Roy just after Baby Doll but it released much later.
I sang Lovely from Happy New Year.
I had met Shah Rukh Khan through Karim Morani (who produced Happy New Year). Karim Morani had heard my song Kamlee (composed by Dr Zeus).
He made Shah Rukh hear the song and he loved it. Then, Shah Rukh changed the lyrics and that's how Lovely happened. The new song was composed by Vishal-Shekhar.
I travelled with Shah Rukh Khan on his SLAM tour. I was in awe of him initially, and quite nervous. After being a housewife for 13 years and a mother of three, I was put on stage with Shah Rukh Khan!
I was trembling on stage and did not know what to do. But he was very good with us. All of us travelled together all around America. I learnt a lot from him and gradually, made myself a performing artist.
From singing bhajans with Anup Jalota, I was doing hip-hop and item songs! That was a complete change. People are yet to hear my classical side.
When I see my songs picturised on actresses, sometimes I feel that the song hasn't come out the way I had sung it, it's very different from how I had picturised it. I sing the songs with other emotions, and sometimes it hurts me. But it's okay, my songs are doing really well.
Baby Doll and Lovely are the only songs where the actresses were fabulous.
Some day I will perform on my songs in a film. I did it, in fact, in the song Jab Chhaye Mera Jadoo from Main Aur Charles. I like the idea of working in a film. I have got many offers but cannot talk of them yet.
I have composed some singles too -- like Desi Girls and Super Girl from China -- but singles are not promoted well in India.
You will hear my voice in Teraa Surroor, in the song Ishq Samundar. It was earlier sung by Sunidhi Chauhan for Kaante. It's difficult to sing a hit song because you keep thinking that you have to better it.
I feel proud of my progress. All my songs are played in pubs. I feel good that my voice has been accepted.