'I play a suicide bomber and while doing this job if my character suddenly breaks into song and dance, it won't look good.'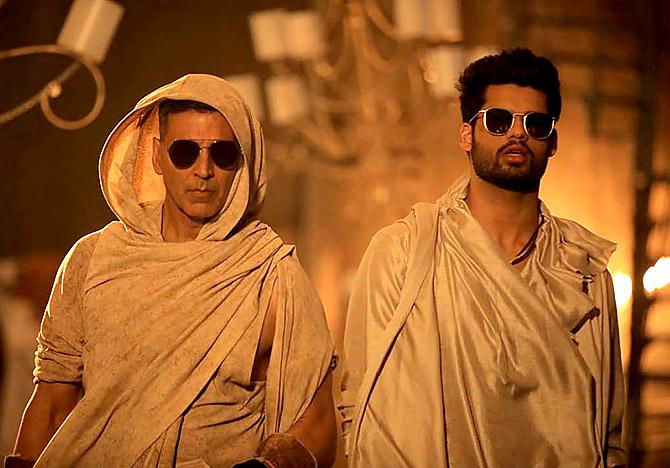 Star kids usually like to make their entry into showbiz with a loud splash. And so, we have mega star launches under high-profile banners with a lot of promotions.
Karan Kapadia is an exception.
The son of the late actress and national award-winning costume designer Simple Kapadia, the youngster enters showbiz with a small-budget film called Blank.
His cousin Twinkle Khanna has been supporting him even as her husband Akshay Kumar features in a song in the film.
Karan tells Rediff.com Contributor Mohnish Singh, aunt Dimple Kapadia "is my second mother. Even if I do a rubbish film, she would still like it."
Nervous, now that Blank is up for release?
I am excited, and nervous too.
I had signed this movie in 2016.
It has taken three years to get to this point, when it is finally releasing.
The content is out, people are reacting to it and they are liking it.
It's a surreal feeling.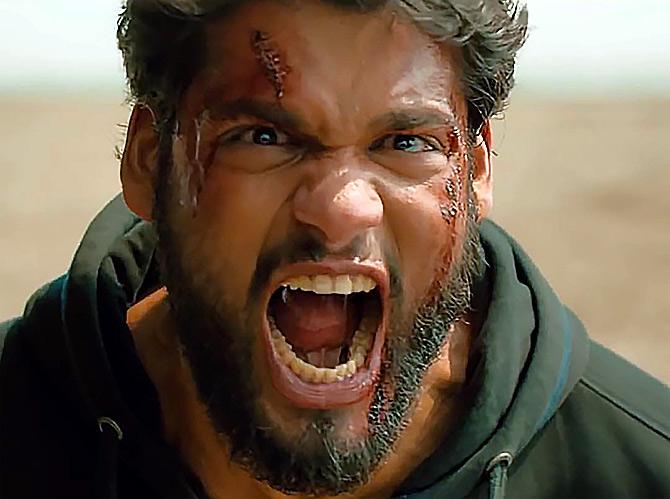 Why did you take up an offbeat film to start your career?
I always say I took up this film because it was the only thing offered to me. It's not like I had the good fortune to choose.
But even if I did have the option, I would still choose Blank.
I was extremely lucky that such a script came to me, and that Behzad (Khambata, director), whom I have known for many years now, was attached to it.
Did you always want to become an actor?
I wanted to act since I was 11 years old.
I started working towards it when I was 15.
Obviously, when people in your family are doing something, it will influence you to a certain extent.
But more than anything, it was this anxiety problem that I had growing up.
I always wanted to take part in plays. Alia (Bhatt) was in my batch at Jamnabai (Narsee School) and she was killing it, while I was just watching her.
I wished I could do stuff like that.
I wished if I could be that confident.
I started doing short films and stuff with my friends, and the anxiety problem started getting better.
That feeling I get every time I perform -- whether on stage or in front of the camera -- is why I chose to act. That's what I keep chasing.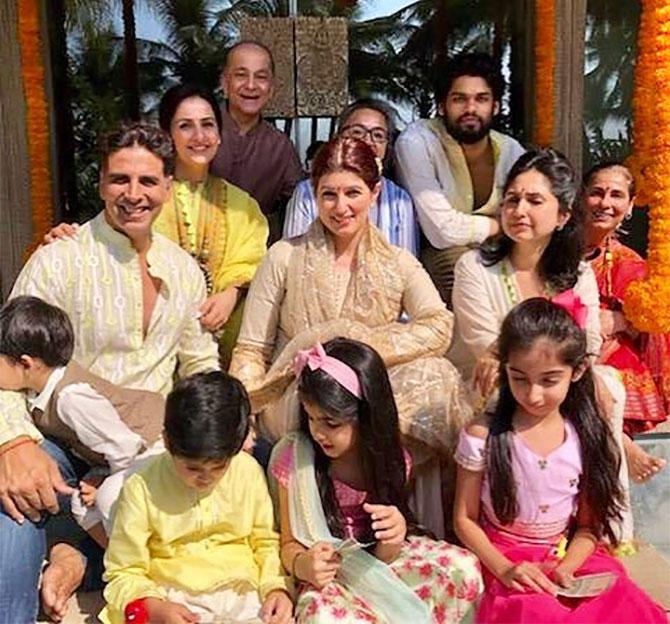 Are you friends with Alia?
Like do we have dinner together? No.
But, of course, we know each other.
My aunt (Dimple Kapadia) has done Brahmastra with her, so I met her there.
But it's not like we go out and all.
Who are the other kids from the film industry that you are friends with?
Nobody.
I know Sara (Ali Khan) because my mom was friends with hers (Amrita Singh). My aunt is also friends with her mom.
I have never made friends on my own; my friends are because of my family.
Star kids usually get launched in biggies like Student of the Year etc. Didn't you want a big launch too?
No. I really liked Blank.
Even if I had an option to choose my debut film, I would have still chosen Blank.
I would want to be a part of content that I would watch as an audience. Not that I wouldn't watch a Student of the Year but I prefer fast-paced thrillers.
Before venturing into acting, did you assist anyone?
I started assisting when I was 15. But it was my bad luck that the first two films I assisted on did not release.
I did Boss (in 2013) when I was 18.
It is the same film where I met Behzad as well as Pranav (Adarsh), who has co-written the film.
I think assisting on films and doing short films is more beneficial for an actor than an acting course.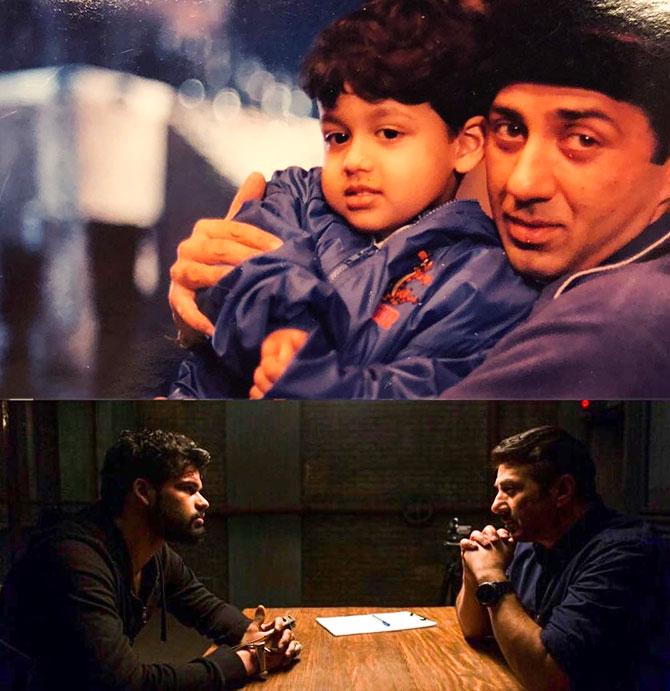 With Sunny Deol also featuring in the film, does that change its scale?
Yeah, of course.
In 2016, when I signed the film, we did not have any studio on board.
It was a totally different film back then. The kind of project we were trying to make was a small one.
But the way the writer and director changed the script, it became something else.
And, of course, after you get someone of Sunny sir's stature on board, your film goes to another level.
But we needed that because I am a first-time actor, Behzad is a first-time director, our DOP is a first-time DOP and Pranav is a first-time writer... there are a lot of young first-timers.
In this scenario, you need someone with that stature, who has that experience, who has been doing this for 30 years.
It hardly happens that a first-time hero's film has no songs.
It's because I am not a hero (smiles).
Won't it slow you down?
No. The trend of Indian cinema is changing.
I play a suicide bomber and while doing this job if my character suddenly breaks into song and dance, it won't look good.
There are films where a serious story is being told and suddenly, you see the actor coming from nowhere and breaking into a song and dance routine.
Those films have done well, but that trend is changing. I don't want a song to spoil things when people are engrossed in the story.
When we were making this film, we made it with a mindset that we don't want any moment where someone looks at their phones.
We don't want to give our audience a chance to divert their attention from the screen.
I personally like that sort of films. I like fast-paced films.
At the end of the day, like I said, I don't want to be a hero.
I want to be a good actor, who does good work.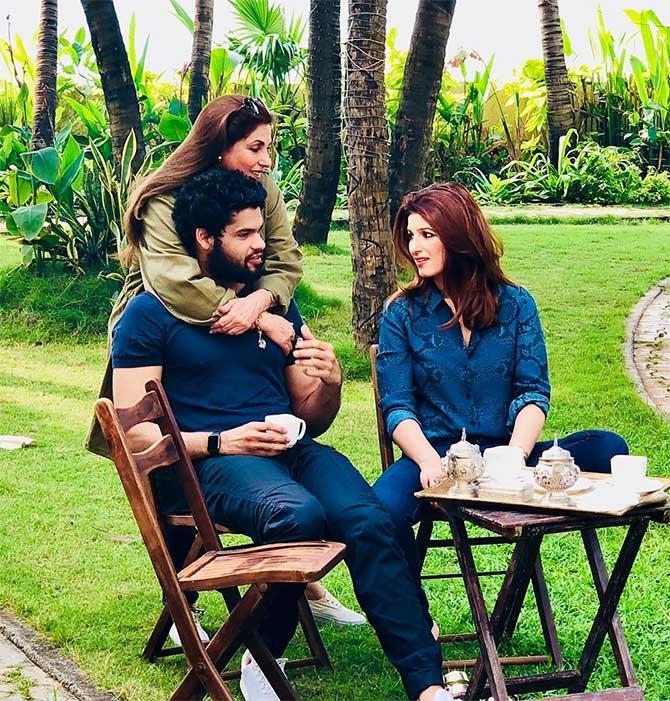 You have a great support system at home. Does that make you more confident?
I never look at it like that.
I started my journey when I was 15. I never asked them for help. I did it on my own.
I went for auditions, but things did not work out.
When you are auditioning and nothing works out, you are not in a position to say no to an opportunity that falls in your lap.
Did Akshay Kumar or Sunny Deol give you any tips?
No. I never discussed my performance or craft with them because I believe everybody has their own approach.
For me, music is a big stimulant. For others, it might be distracting.
What works for them may not work for me.
Suppose I go to Akshay sir and ask him how to do a certain action scene, he will tell me to do two roundhouse kicks. But how can I do that if my leg doesn't go up that high?
So you should know your strengths and weaknesses are and tailor your performance around that.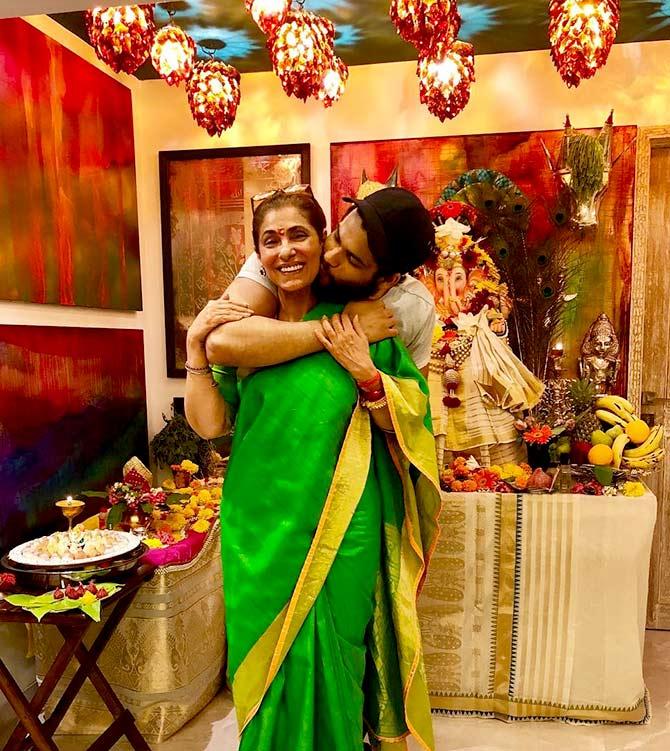 Has Akshay seen the film?
He has seen the trailer and rushes of the film.
What did he say about your performance?
He said I don't look like a first-time actor. That's a great compliment, I guess.
I think he liked what he saw. Otherwise, he would not have done the song.
Are you trained in acting?
I have done a couple of workshops.
I attended Barry John's classes when I was younger.
I don't really believe in acting classes.
I did not apply anything that I learned in my classes.
If you are going for an acting class one on one, then it's different. But if you have one person teaching 30 people -- like I said, everybody's approach is so individualistic, how do you know if one thing will be applicable to all?
Being an industry kid, what is your take on nepotism?
I have nothing new to add to this debate as a lot has been said already.
If your work is good, it will speak for itself.
Today, nobody calls Ranbir Kapoor Chintu sir's son anymore because his work is good.
So I hope the same trajectory happens in terms of people not referring to me as Twinkle's cousin or Dimple's nephew.
It does not bother me, honestly. I am doing what I am doing.
If they don't like me, they won't watch my films.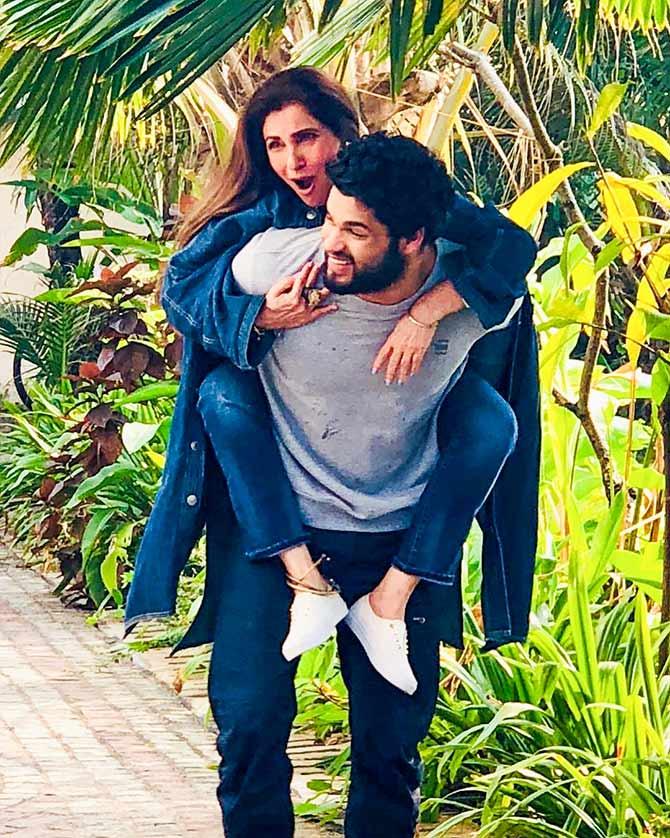 How is your rapport with your aunt Dimple Kapadia?
She is my second mother.
She took care of my mother when she was ill.
She has taken care of me ever since my mother passed away. She has been my biggest supporter and my biggest fan.
Even if I do a rubbish film, she would still like it.