'When Rajkumar Hirani offered me the film, I was probably in the worst phase of my life.'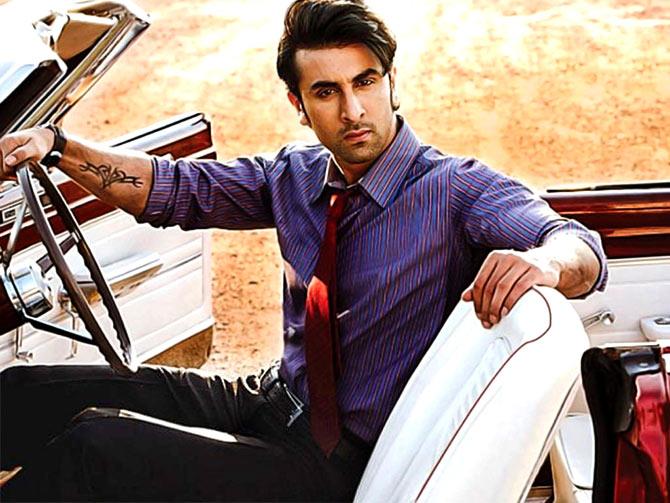 Ranbir Kapoor doesn't take success and failure seriously, but nevertheless hopes Sanju is a huge hit.
Rediff.com's Patcy N listens in.
Do you carry your characters home?
No, thankfully, I don't.
Rockstar was a very intense part for me at such an early stage in my career, so somewhere that stayed with me for a long time.
I did Barfi! after that, which was good for me, as I could get out of that (Rockstar) phase.
I realised it's detrimental if you carry your characters after the film is done because you are already doing another film, you're already on another journey.
I have been on Brahmastra for the last six months; my mind and energy is devoted to that. So thankfully, I get detached once I finish a film.
Bombay Velvet and Jagga Jasoos didn't do well and yet, you get good films. Why do you think so? Is it because you are a good actor?
Honestly, in this industry, being a good actor is not enough.
There is a lot that comes into play.
One is luck, being at the right place at the right time, the opportunities that you get.
When Rajkumar Hirani offered me the film, I was probably in the worst phase of my life. My films were not doing well.
Him offering me a film is a confidence booster. I am really grateful for it.
But I don't know what I'm doing right.
My intention towards my work is honest. I guess that's what these film-makers are seeing.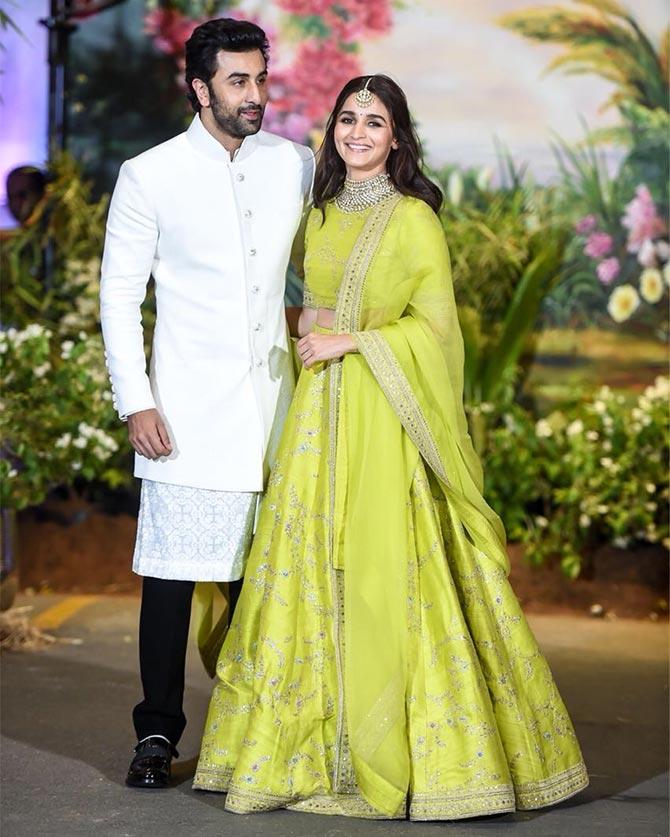 After your relationship with Deepika Padukone, you said you would not speak about your relationships because that takes away from the work you do. But recently you spoke about dating Alia Bhatt. What changed that decision?
I don't how change happens.
Like, you keep changing as a person. You evolve every year.
There is no thought behind anything, no manipulation of what you feel as a person.
What you feel, you say organically or don't say it at all.
Sanjay Dutt has close friends who stuck with him in his worst days. Who are your closest friends?
I have a lot of school friends.
There's Rohit Dhawan, Varun's brother. He has been my childhood friend.
I can talk to him every day because he really makes me laugh. We laugh and make fun of each other.
I have really gotten close to Ayan Mukerji. He's like a brother now, more like a step-father. (laughs)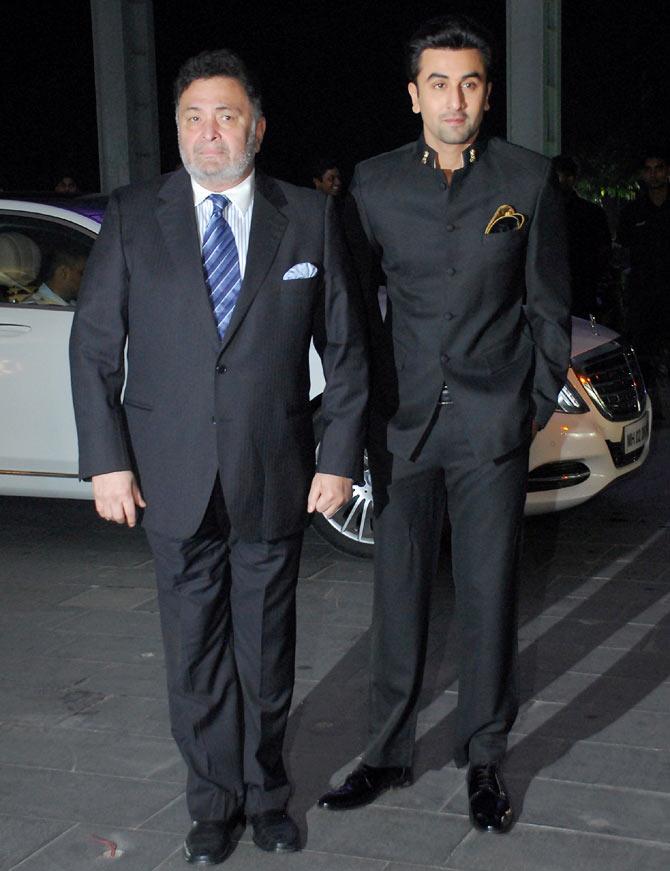 Will we see you play your father, based on his autobiography Khullam Khullam: Rishi Kapoor Uncensored?
Honestly, I have not read his autobiography.
I have lived with him, so I know all his stories.
I think it will be very interesting to play him.
It will also be interesting to play my grandfather Raj Kapoor in his biopic.
But like I said, a biopic should be made only if you are allowed to show the human side of the person. You cannot show only the good side.
Whatever my grandfather was as an actor and director, what he was a human being is also very important.
So unless I get permission from my entire family to fill those classified files of his life, it doesn't make sense.
My life is not interesting to be made into a biopic.
Maybe if I still exist after 30 years in the film industry and if you ask me this question, I hope I have a different take on it.
What is the status on the Kishore Kumar biopic?
We really wanted to make that biopic, but Dada (Anurag Basu) could not get permission from certain families.
In this country, if XYZ doesn't give you permission, you can't make anything.
Even during Sanju, when we were making it, there were calls asking, 'Hum toh nahin hai na?'
Which biopic have you really loved?
Wolf of Wall Street.
Biopic doesn't mean it has to have only sad content. Wolf of Wall Street was so much fun. You will see that fun in Sanju.
In India, Bhaag Milkha Bhaag was amazing. Gandhi was amazing.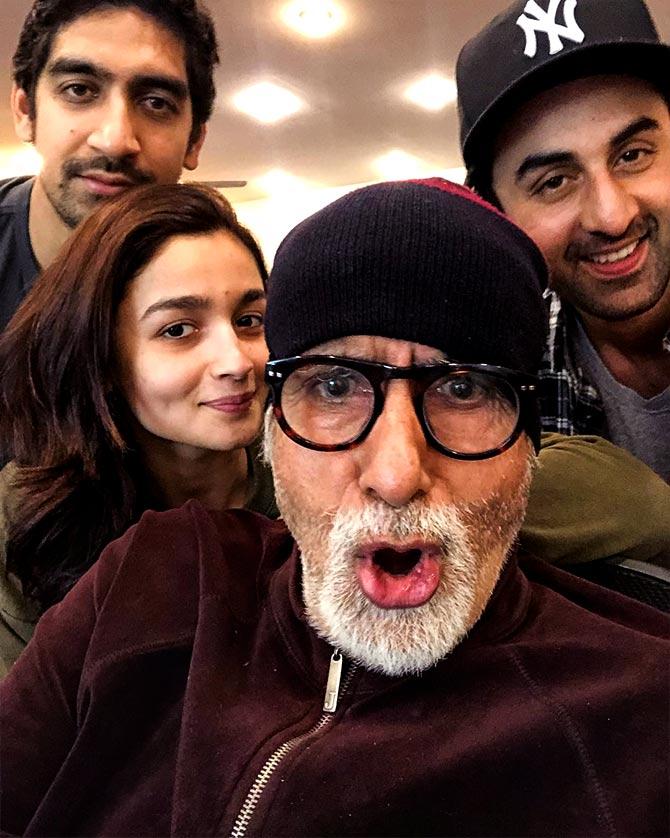 You are working with Amitabh Bachchan in Bhramastra, then Shamshera with Sanjay Dutt and Luv Ranjan's next with Ajay Devgn.
I have been lucky and privileged enough. Even in a bad phase, I have worked with good people.
Big film-makers and studios have given me opportunities.
I don't take success to my head and failure to my heart, so I don't take these things seriously.
Also I am born in a film family, so I know how this industry is.
'Yahan chadtey suraj ko salaam kartey hai (people salute the rising sun).'
If tomorrow your films don't do well, people will forget you.
That's why I don't take failure and success seriously. I am really happy to just be able to do my job.
Have you changed the way you select scripts?
I guess you evolve every year.
I know one thing: I am done with coming-of-age films -- the young boy trying to find his goal till the end of the film. I am bored of that.
Also, I am getting old. I am 35 now.
I was 23 when I started my career.
So my character choices have changed.
But again, there is no fixed formula as to what kind of films I want to do.
I thought Jagga Jasoos, Tamasha and Bombay Velvet were commercial films.
They were probably not good films, that's why they didn't work. But to me, they were commercial films.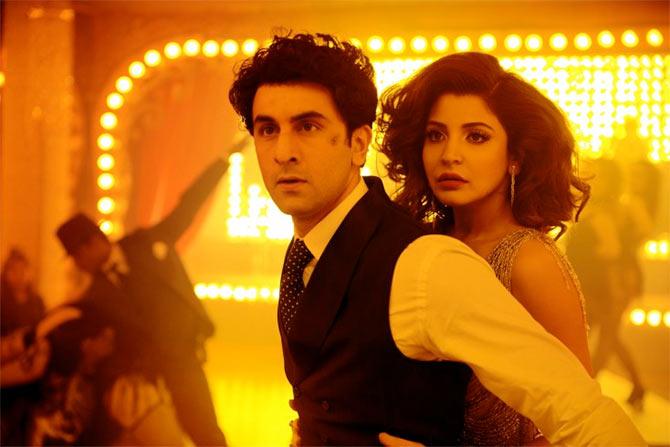 Why aren't you on social media?
Social media is stressful.
I am not a stressful person at all. There is no stress in my life.
When I am doing nothing, I sit at home and look outside.
I pet my dog. I play video games. I play football. I am a big fan of television shows and movies.
Right now, I'm watching Marvelous Mrs Maisel.
I am inherently a lazy person.
I am very happy doing nothing. I get stressed when I have work.
Without work, I am very happy.
Your films aren't reaching the Rs 100 crore benchmark. Does that bother you?
Of course. I am not interest in good reviews. I am not interested in awards or appreciation.
Film achchi honi chahiye (the film should be good), that's your main prerogative.
If the film is good, all is well.
If the film is not good, nothing is well.
Good performances don't matter. Maine sab se zyadaa life ki acting Bombay Velvet main ki (laughs). Itni acting ki thi, dil laga ke ki thi (I acted the most in Bombay Velvet, put my heart into it). But at the end, it wasn't worth it.
The audience is king.
If the film is rejected, there is something wrong with it.