'I had the luxury of focusing on doing quality cinema.'
'If that did not work out, I will still have other work.'
'I can take that risk.'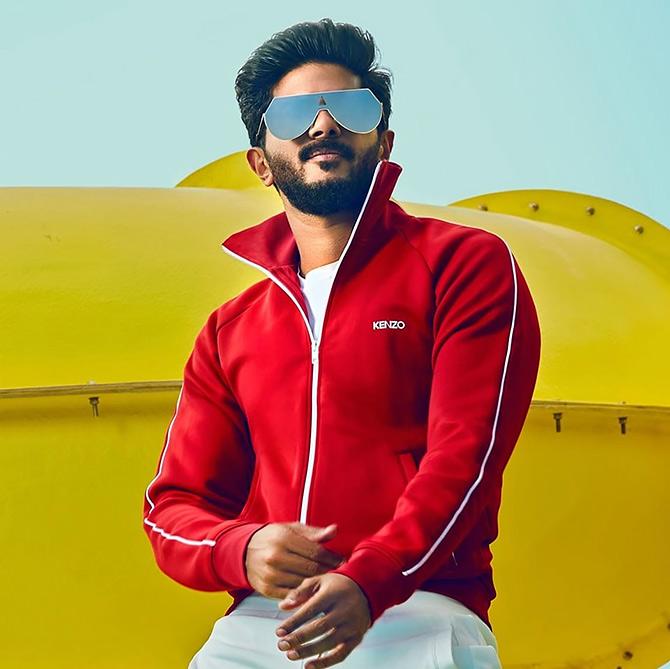 The Zoya Factor may be getting mixed reviews but Dulquer Salmaan is certainly winning hearts.
The Malayalam star stars in his second Hindi film, and he's getting used to the Bollywood way of working.
As Mammootty's handsome son hopes to do more Hindi films, he tells Patcy N/ Rediff.com, "I don't want to play only South Indian characters. I should be able to convince you that I am from here."
Is there this kind of movie promotion madness back home?
No. I have the luxury of not doing this for my Malayalam films.
I am quite embarrassed to say that I don't do it at all.
In the beginning, I used to be very shy about speaking to the media.
But the audience did not expect that from me and my films worked anyway.
So I run away from it (interviews).
Now, I think I have no excuse because they will say, you do so much in Hindi, you better do here too!
They have started promoting films in Malayalam too.
During my father's time, there were no promotions at all.
Your first Hindi film Karwaan did not do well but nobody questioned your accent in it.
Somebody asked me what the feedback was down south.
I said the biggest takeaway was that they did not find my Hindi accented.
They thought I was speaking Hindi convincingly, which is a compliment.
I don't want to play only South Indian characters.
I should be able to convince you that I am from here.
If I am doing something in Tamil, I want to be someone from that part of the country.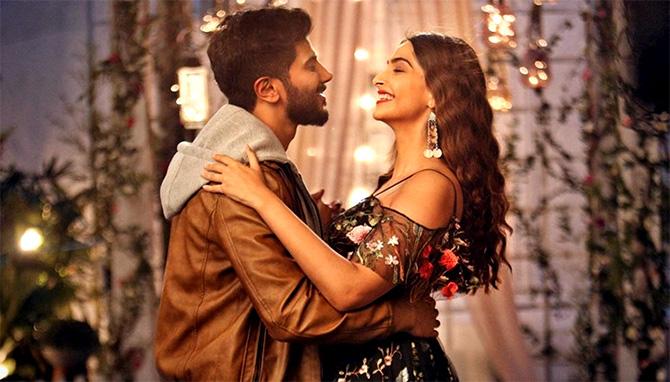 This is your first mainstream Hindi film. How was your experience?
I have done all kinds of films in Malayalam, mainstream or parallel.
I have worked with mainstream leading ladies as well as newcomers.
I am just happy to get interesting roles.
Karwaan was a quirky, interesting idea, and I was sold quickly.
The Zoya Factor was made by Aarti and Pooja (the Shetty sisters) and it was an adaptation of the book.
I felt these are good people; Sonam is in the film, and they obviously want to make a good film.
I wanted to know if my character was strong. He has his own principles, fights, conflicts... so for me, that was exciting.
The next film I do may not be mainstream.
When I started doing films in Malayalam, I had the luxury of being choosy because of the family I come from.
I don't have to select movies for the money.
I had the luxury of focusing on doing quality cinema.
If that did not work out, I will still have other work.
I can take that risk.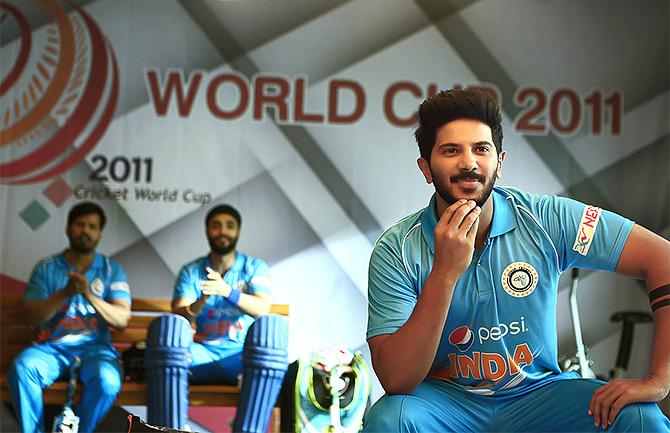 When a film doesn't work, does it upset you?
No. I personally think the film worked because in my head, it did.
The (Karwaan) budget was not very big, it was not a commercial film.
We pitched it accordingly and I am happy with it.
I have done that in Malayalam too. Some films are not pitched like major commercial films.
We can't tell what resonates with the audience.
I don't think anybody knows, except for Aamir and Salman Khan.
So I am very happy going with my gut, trying to approach the film with honesty, trying to do good cinema, and leaving out the rest.
Would like to work with a superstar like Aamir or Salman?
Oh yeah!
That's what I did with Karwaan.
In my head, I thought it was a Irrfan film and I was doing an interesting character in it.
I don't have an issue with that.
Even Zoya, for that matter, the title character is Sonam.
But my character is interesting enough.
I think people will enjoy what I have done.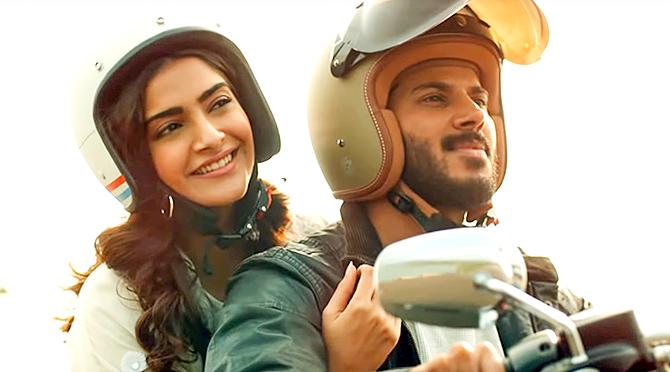 Are you a cricket fan?
Yes. In India, you cannot ignore cricket.
I won't have a whole bunch of friends if I didn't like cricket.
I watch only India matches.
During IPL, I tune in if Chennai Super Kings is playing because I am from Chennai.
Some of my friends watch all kinds of cricket on television, but I'm not that kind of fan.
Did you watch cricketers play for this role?
No. We are not trying to imitate anyone.
I had some coaches because my director was clear that I had to play some shots convincingly.
The ADs (assistant directors) on the team were so fanatical about cricket that they would ask for another take because the technique wasn't right.
It was sweet because that's the kind of people who will watch the film. They are so passionate about it.
One of my ADs had to just look at the cricket -- that was his main job!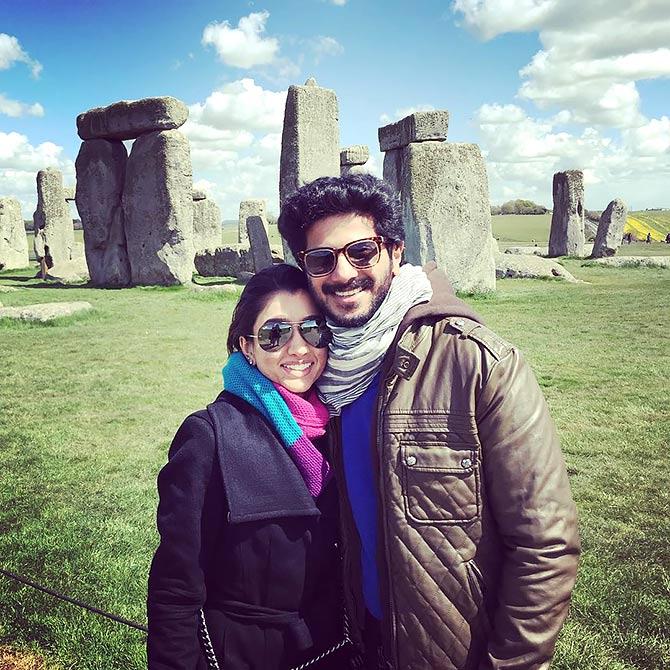 Do you believe in superstition?
No. I am an obsessive personality.
Like, if I like something, I will obsessively get into it.
If I start getting superstitious, I will look at everything and there will be no end to it.
Like, I remember there was a week when I was free and I was listening to narrations.
I listened to two films, sitting on the same table, and said yes to both.
After that, I started worrying that my year's calendar was going to fill up. So if I get a film later, I won't have space for that.
After that, I avoided sitting on that table for narrations.
That's superstitious, right?
Director Sandeep Vanga remade his film Arjun Reddy in Hindi and called it Kabir Singh. Will you remake your Malayalam films into Hindi?
No. Because then, I am not doing anything new.
But if someone else is remaking the film, it's fine.
Charlie can be remade.
CIA: Comrade in America is a very Punjabi idea. There was a book about a gentleman, who would smuggle people from Mexico to America.
I will be very flattered if one of my films is remade.
Do you see yourself on the OTT platform?
I love the format.
I love the production values; it's as big as a film now.
I love the fact that it's not limited to two hours. You can really explore the story and the characters.
But I am juggling between Malayalam, Tamil, Hindi and Telugu films.
I don't think I can add one more platform.
Also, I am upsetting too many people because I am not listening to their narrations.
It's very hard to shoot for films and listen to two-three hour narrations.