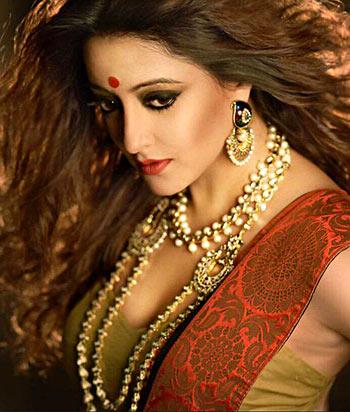 'I choose the best of what I get. I will not do every Hindi film that comes my way. I would rather wait and do good films than do rubbish films because I will have no career left.'
'It's tough in Bollywood because there is a lot of competition. You have to create a niche for yourself.'
Raima Sen tells us why she's been away from Bollywood.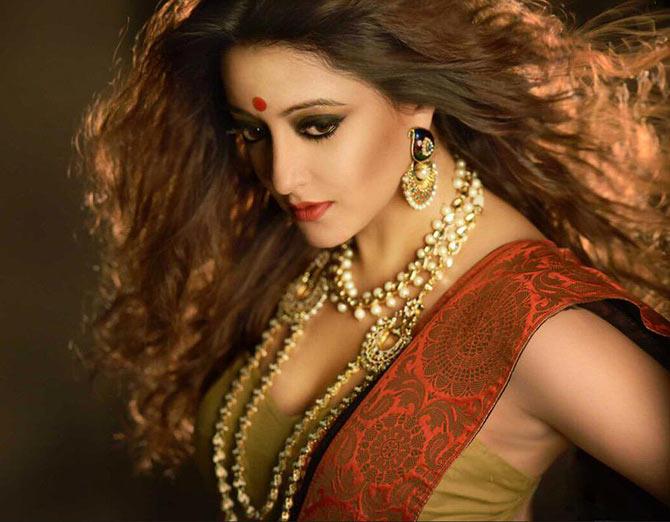 IMAGE: Raima Sen/Twitter.
It's been a while since we saw Raima Sen in a Hindi film.
She's been busy with her Bengali films -- her latest release was last month's Bastu Shaap -- and she seems quite content with her lot.
This week, the actress will be seen in Bollywood Diaries, where she plays a sex worker.
Besides her own film, she is also rooting for Oscar nominee Eddie Redmayne for his brilliant work in The Danish Girl.
"He is fantastic in the film! You actually think he is a woman whereas he's totally a man in the other scenes. That's the greatest challenge for an actor. He was also spectacular in The Theory of Everything," she gushes.
She chats with Patcy N/ Rediff.com and tells us where she's been.
What made you take up Bollywood Diaries?
My director came home with this script. It's very good and relatable.
There are many people, who give up everything for Bollywood; they are crazy about Bollywood and don't think twice about giving up their families to make it big in the industry.
My character is a sex worker, who wants to make it in Bollywood. She's full of life, very talkative. She doesn't give up.
There are no lovemaking scenes, skin show or even kissing scenes.
What difficulties did your character face?
It's not easy for a sex worker to get into Bollywood because people don't look at you in a correct manner.
It would be easier for someone else to get into Bollywood, but not her, because no one would take her seriously.
In the film, if someone tells her they are from Bollywood, she gets all excited and gives those customers special care.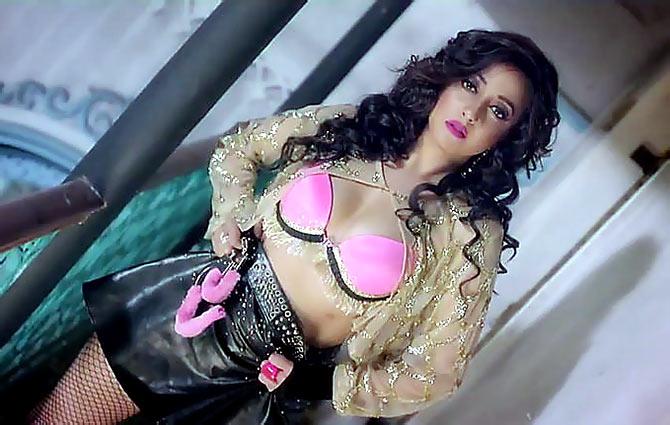 IMAGE: Raima Sen in Bollywood Dairies.

Did you ever face any difficulties before you became an actress?
I come from a family of actresses. My grandmother Suchitra Sen and my mother Moon Moon Sen are both actresses. My sister Riya joined the industry before me, so it was pretty easy for me.
My first film Godmother came easily to me. Director Vinay Shukla came to Kolkata for the auditions. I did not audition but he saw me and said that he dreamt of a girl like me for the role. I was in college then.
After that film, the struggle has been like any other person. I really struggled. I went for auditions. I did a lot of meetings but things did not work out. I got thrown out of two films.
Bollywood Diaries has three segments. Can you tell us about them?
I play a sex worker in one segment.
In another segment, there's a middle-aged man, played by Ashish Vidhyarthi. He's going through midlife crisis. His daughter is married and his responsibilities are over. Now, he wants to become an actor.
There's another story of an ordinary boy, who works in a call centre and dreams of becoming a star.
None of the characters meet. They are three completely different stories.
Your segment was shot in Kolkata's red light area Sonargachi but your bits were shot on set only. Is that true?
Yes, I shot on the sets and the director shot some parts of the film in Sonargachi.
I had been to Sonargachi when I was in school. I used to teach the children of the sex workers, as part of a school project.
I have also seen movies on the lives of sex workers and brothels.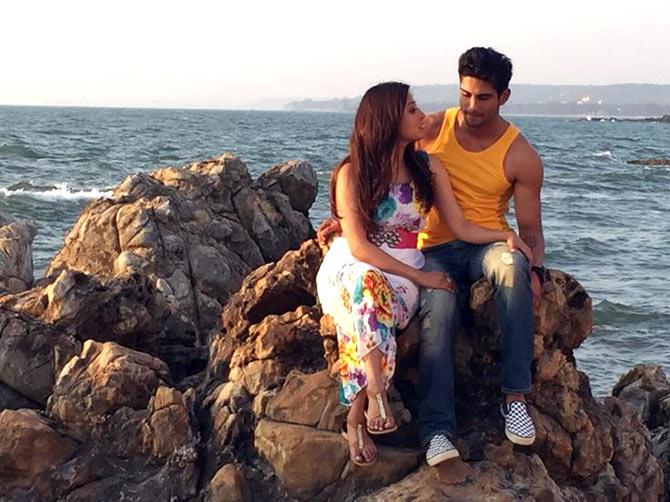 IMAGE: Raima Sen and Prateik Babbar in Ishq Kabhi Kariyo Na.
Why don't we see you in more Hindi films?
I did Mirch (in 2010) and Kaagaz Ke Fools (in 2015), and now Bollywood Diaries. I have done another film called Ishq Kabhi Kariyo Na with Parteik Babbar, which is still to release.
I have done a film called Unforgiven, where I play a lawyer. The film also stars Deepak Dobriyal, Praveen Dabbas and a whole lot of theatre actors.
I have just finished a film called Three Days, where I am cast opposite Kunal Roy Kapoor. Kay Kay Menon and Tisca Chopra also star in it.
Hopefully, these films should release this year.
I choose the best of what I get. I will not do every Hindi film that comes my way.
Also, I do a lot of Bengali films, so I am very busy there. I would rather wait and do good films than do rubbish films because I will have no career left.
I want to plan long-term. It's tough in Bollywood because there is a lot of competition. You have to create a niche for yourself.
I want to be remembered for my good films like Parineeta, Ekalvya and Mirch. I have done a few commercial films as well, like C Company.
What kind of offers do you get in Bollywood?
I am very lucky to have done all kinds of roles here. I worked with John Abraham in a small role in I Me Aur Main.
I don't get too many offers maybe because I work in Bengal. For people, who have only this industry to survive, it's very difficult.
Tell us about your Bengali films.
I have worked extensively with Rituparno Ghosh.
I do serious, intense cinema, contrary to what I have done in Bollywood.
Maybe because of Choker Bali, people identify me with serious films.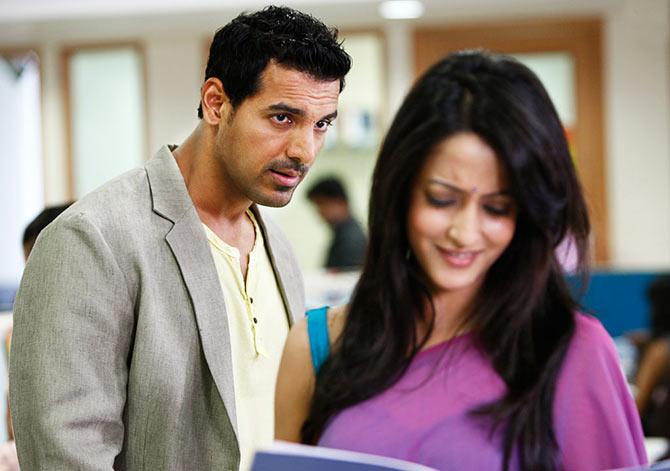 Image: John Abraham and Raima Sen in I Me Aur Main
Do you discuss with your sister Riya or your mother before signing films?
Not at all. I take my own decisions. But they are my biggest critics.
I take my parents and sister for my movie premieres.
Your grandmother Suchitra Sen was a recluse and yet, she was an integral part of your growing up years. Has she left a void in your life?
My grandmother was a recluse but she would give us tips on everything -- how to dress, what to say, how to act... She would take personal interest in our lives. She lived with us, so we miss her a lot.