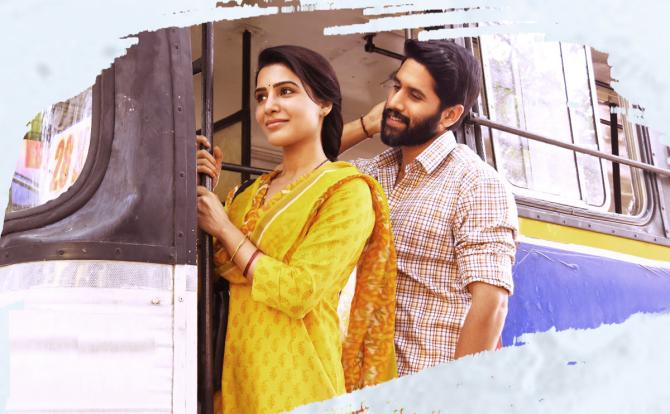 After her popular stint as a rebel in Raj-DK's smash hit series The Family Man, Samantha Akkineni's Tamil-Telugu films are being sought out and released in dubbed Hindi versions.
The first of these is Majili, Samantha's 2019 Telugu hit co-starring her real-life husband Naga Chaitanya.
It has already collected more than 125 million views.
The film tells the story of a troubled marriage between a volatile man and woman who marries and calms him.
During a interview with Subhash K Jha at the time of the film's release, Nag Chaitanya had confessed it was tough being rude to his wife in Majili.
"I can't dream of raising my voice with Sam. And here I was screaming and shouting and being a really awful husband. It required all my acting abilities to be so mean to my wife," he had said.
"But then we had decided that whenever we work together, we would leave our personal relationship at home. Also, we were sure of one thing: Whatever we do together on screen has to take our combination ahead of our previous films together."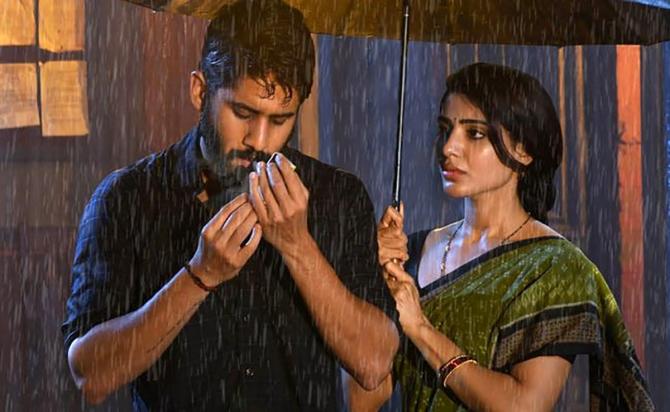 Majili came nine years after he met Samantha and fell in love with her on the sets of Gautam Menon's Ye Maaye Chesave.
Majili in many ways reflected Naga's own journey as actor and husband.
He explains, "When we met during Ye Maaye Chesave, we played young lovers discovering love. Then we did a couple of other films together, including the family film Manam (starring Naga, his father Nagarjuna and legendary grandfather Akinenni Nageswara Rao) where our relationship on screen and in our personal life evolved. In Majili, we play a married couple going through the process of adjusting with one another."
"I don't think I have played any character as dark and complex as the one in Majili," Naga had confessed.
"He was a challenge to play because that's not me. For me, there was always the dilemma between giving what the audience wants and doing roles that will take me further as an actor. I think I've resolved that dilemma in Majili. Earlier, I'd start off with the intention of doing what I felt was right. Then there would be some commercial tweaking. But not this time."