From being a national level swimmer to playing a swimmer on the show Swim Team, Pooja Banerjee reveals her long journey to Rajul Hegde.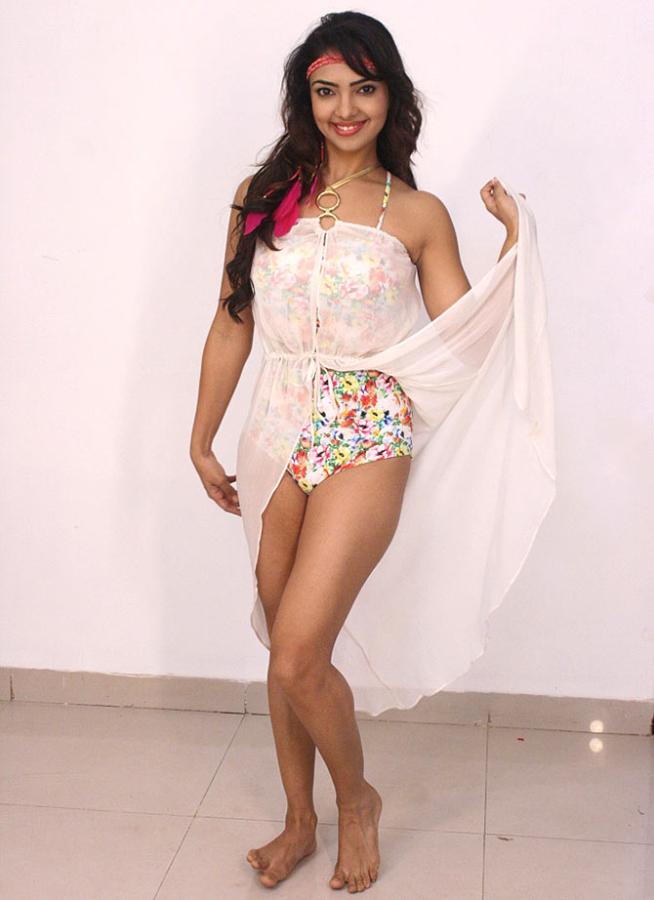 After featuring in shows like Ek Doosre Se Karte Pyar Hum and Hatim, actress Pooja Banerjee is now playing the lead in the newly launched show, Swim Team, on Channel V. The actress, who is a national level swimmer, is playing an aspiring swimmer in the show.
"In the last few years, I have really explored... I've been a tomboy, a bahu, a warrior and now an aspirant swimmer. I am blessed to play such roles," said Pooja.
Pooja, who is from Nagpur, began her journey to fame through the MTV reality show, Roadies 8.
"People in the industry are aware of my swimming skills so I wasn't surprised when I was offered the role. I was glad to know that a show can be made on the subject of swimming."
She adds, "What makes me even happier is that the creative team takes my input for the show. There are certain technical terms which only a swimmer will only know, like the names of the strokes and a certain way of saying things that I am aware of."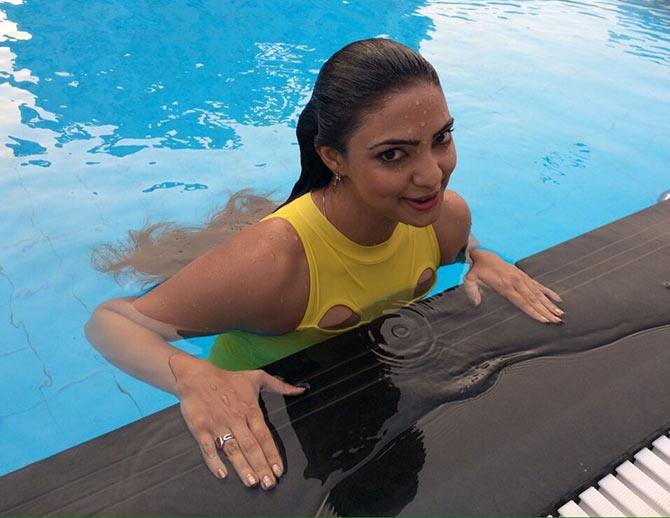 Recounting her experience when she went to shoot a promo for the show at Pune's Balewadi stadium, she says, "I felt magical when I touched the water in the pool. I was only seven years old when I first went to Balewadi for a tournament. Four years ago, I was there to inaugurate a national tournament. Now, I was back to shoot the promo for my show. Life's come a full circle."

Pooja also feels that the night shoot in the swimming pool is something which she is going to remember for long time because she has never swum professionally at night. "Thanks to my current show, we shoot at night sometimes when we are required to do an evening scene," she says.
On the show, Pooja plays Rewa, the daughter of a sportsman who commits suicide due to certain problems. Rewa's mother doesn't want her to pursue a career in swimming.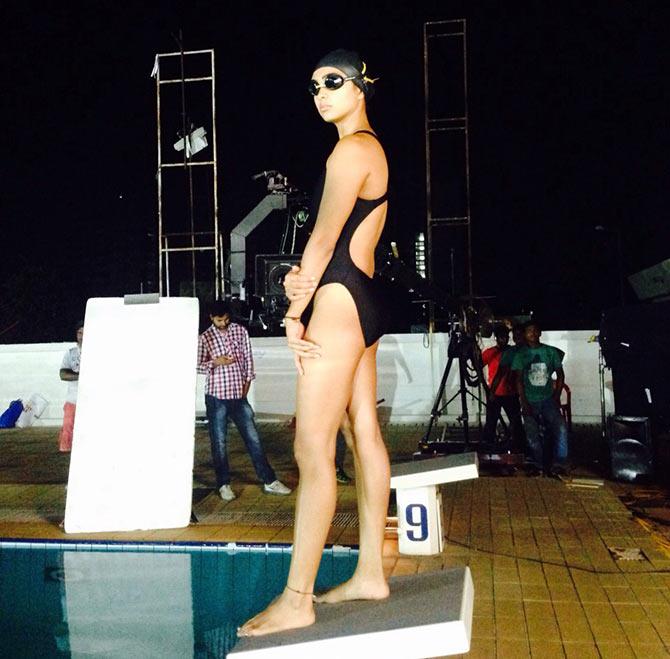 So why did she discontinue professional swimming? "Without the backing of the government or the swimming federations, it's impossible to continue as it requires lot of money. The costumes and the gear cost a lot. It is as expensive (a sport) as golf. I am really thankful to all the three teachers who trained me for 10 years without charging a penny. I cried for a week after I had to quit swimming."
Pooja says she was good at academics as well and has completed her graduation in Commerce and Masters in English while doing Roadies and, later, a daily soap. Given the opportunity, she would like to study further.
"I was not sure if I wanted to become an actress even after my first show, but the offers kept coming. I pondered for sometime and decide to take up more work."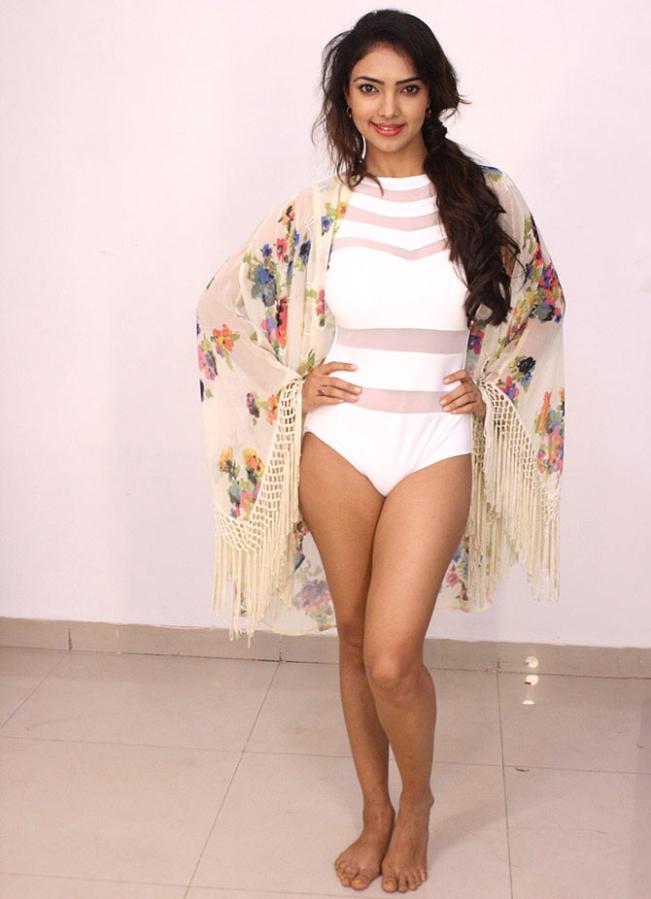 The actress says "A show on swimming is a fresh concept on television; nobody has attempted it before. You need guts to come up with such a concept and play a role like this. I request the youth to watch the show as it shows the benefits of the sport, the hardships the athletes go through and conveys a message."
Does it bother her that her skin tans as she gets into the pool everyday for shooting? "I use a water resistant sun cream before I get into the pool but the tan is clearly visible. I try to use tomato juice and lime juice to remove the tan occasionally when I have the energy to do so."
She adds, "This show requires lot of energy since you are shooting in water most of the time. I am really exhausted when I reach home."
Pooja says, "It's like a dream come true to be playing the character of a swimmer. I wanted people to watch me representing my country. This dream couldn't be fulfilled. Now I am being watched on television playing the role of an aspiring swimmer (smiles)."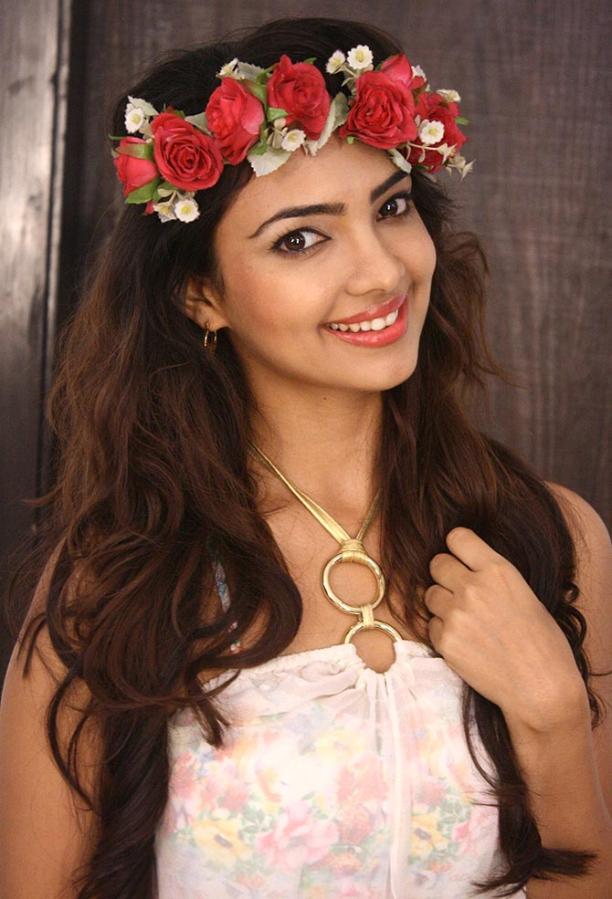 Talking about her swimming costume, she says, "We had a detailed discussion about the swimsuit. I am not here for a skin show. I told the creative team to make me look like a sportsperson; that is more important for me. Sometimes we do wear glamorous swimsuits to add glamour to the show, especially when we are not shooting for the training scenes."
Pooja admires ace swimmer Sandeep Sejwal. "He is Olympic level swimmer, an Arjuna awardee and has won medals in Asian games. He is a dear friend and I have learnt a lot for him."