'A journalist met me after Mastizaade failed and said, "Whatever you do, you will never get rid of the Sex Comedy King of India tag".'
'She didn't mean to hurt me, but it broke me.'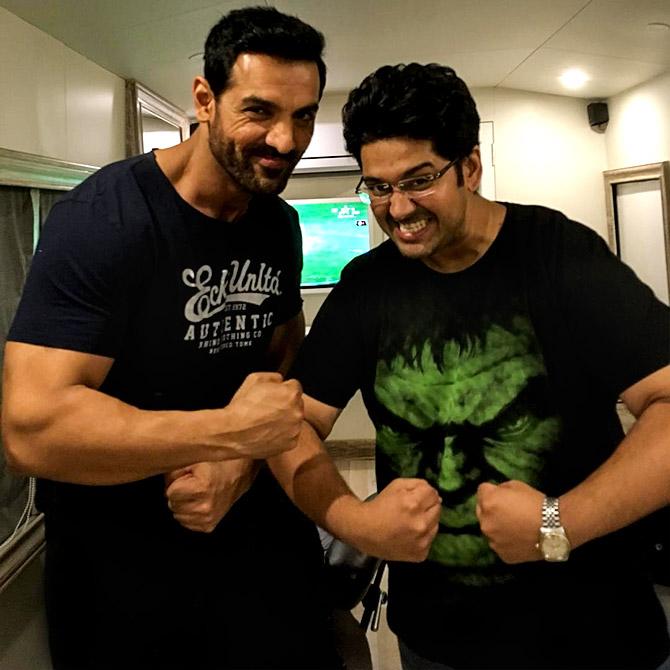 "When a film that is not respected fails, it is even more difficult," confesses writer-director Milap Zaveri.
Milap was badly burnt when his Mastizaade flopped.
Even though he had written films like Masti, Grand Masti, Great Grand Masti, Kya Kool Hai Hum 3, Shootout At Wadala, Ek Villain, Kaante and Main Tera Hero, actors stopped taking his calls.
John Abraham, he tells Rediff.com's Patcy N, was the only actor who agreed to give Milap another chance with Satyamev Jayate, which is on its way to being a hit.
How did you conceive Satyamev Jayate?
I had this idea for the last 18 years.
Something was missing and that's why I did not write it down.
Then, one-and-a-half years ago, I got a twist because of which I felt this film should be made.
After Mastizaade, I was in a bad space.
Nobody wanted to meet me.
Nobody wanted to give me work.
Very few people showed some faith in me. PNC (Pritish Nandy Communications which produced Mastizaade) and Kumar Mangat tried to make films with me, but no actor wanted to do it.
Rohit Shetty gave me an ad, the Ranveer Ching Returns commercial, which was a big boost for me. I had no other work.
Nikkhil Advani's sister Monisha gave me some writing jobs, so I got money from that.
I made a 17-minute revenge thriller, Raakh with Vir Das, Richa Chadha and Shaad Randhawa.
It got good reviews. It was nominated in Filmfare's Best Short Film category.
That got me some izzat.
I have written Shootout at Wadala, Ek Villain and Kaante, but nobody remembers that. They only spoke about the adult comedies.
Initially, I wanted to make Satyamev Jayate as a Web series.
But two of my director friends, Rensil D'Silva and Vishal Pandya, told me it would make a fantastic feature film.
I wrote the script, and narrated it to Monisha. She loved it and said she would produce it along with Nikkhil.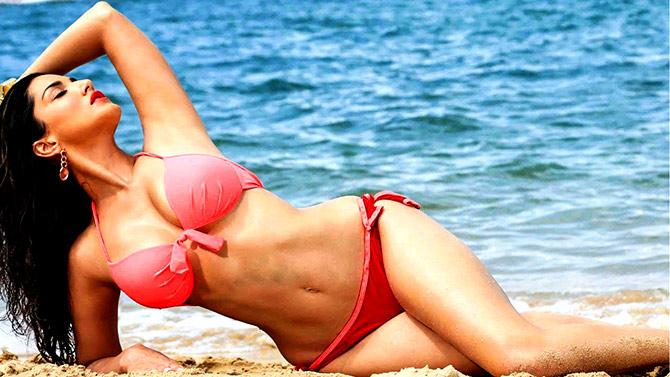 Please continue.
The next question was whom would I cast in it.
No actor wanted to work with me.
I must give credit to Rohit Dhawan; he is a good friend.
I mentioned to him that I had bumped into John Abraham on Carter Road (Bandra, north west Mumbai). I had worked with John on Shootout At Wadala, but we never kept in touch.
Rohit asked me to message John (Rohit directed John in Desi Boyz and Dishoom) and say 'It was great bumping into you, I want to narrate something to you.'
He told me John is the only actor in the industry who does not care about your last flop. If he likes a script, he will do your film.
When I messaged John, he called me immediately.
I told him that my last film had not done well, but I wanted to narrate (a script) to him.
John asked me to meet him.
Parmanu's shoot was on, and John was busy. So his manager said she would listen to the script along with Samyukta, the creative director at John Abraham Entertainment.
I told her I would love to narrate it to them, but I wanted to meet John.
She may have felt the sadness in my voice, so she organised a meeting within two days.
I narrated the script to him, and he loved it.
But he asked for 48 hours to decide.
Then, John called Rohit Dhawan and told him, 'I have heard the best script, but Milap wants to direct it, and his last film was Mastizaade.'
Rohit told John, 'No, his last film was Raakh.'
He asked John to watch it and see what I was capable of.
John watched the short film and he called me.
He told me I was lucky to have a friend like Rohit.
And he said, he would do the film.
Did you feel bad when actors declined to work with you?
Yes, but I understood their point of view. They felt I was a flop director.
They were all looking out for themselves.
Every Friday, your destiny changes.
Mastizaade failed, but that is okay.
But when a film that is not respected fails, it is even more difficult.
Then, you have to change perceptions.
A journalist met me a week or 10 days after Mastizaade failed and said in a matter-of-fact way, 'Whatever you do in life, you will never get rid of the Sex Comedy King of India tag.'
She didn't mean to hurt me, but it broke me.
I have done so much other work, but when I die, I will be known only for this.
Have actors got in touch with you after they watched Satyamev Jayate?
Yes, all of them.
Some have messaged me or met me, chatted with me...
They have been very positive and encouraging.
Some of them said sorry, but I told them it's human nature. Why will you work with someone who has failed?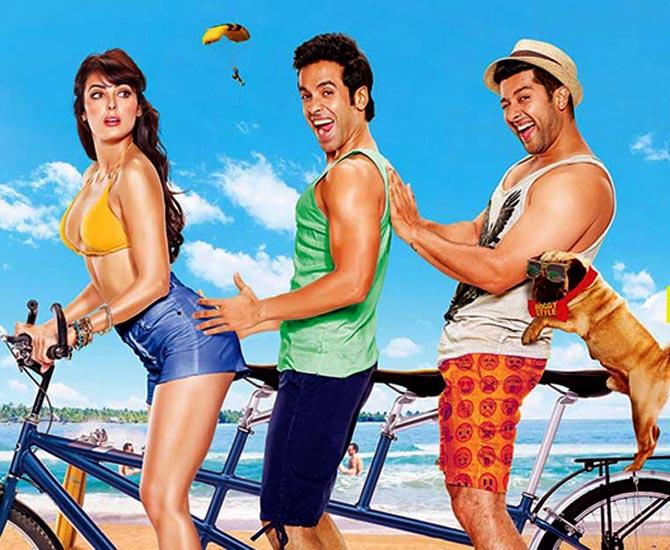 Why do you think Mastizaade failed?
I know what went wrong.
You cannot have two adult comedies (Mastizaade and Kya Kool Hai Hum 3) coming out back-to-back, both with Tusshar Kapoor and Ritiesh Deshmukh, with Milap Zaveri writing both, the same supporting actors, both shot in Thailand, the same PR agency, the same digital marketing team, the same poster designers, the same background music...
We were ridiculous!
It was like the same film.
During the censorship, Mastizaade got away with a lot, but a major portion of Kya Kool Hai Hum 3 was censored.
That's why people felt cheated; there was nothing to watch.
Great Grand Masti, which released five months later, got leaked 20 days before its release.
The whole world saw the film! They had to advance their release by a week, and released after Sultan.
Ritesh Deshmukh said while he was promoting the film in colleges, he asked students, 'Great Grand Masti dekhoge?'
And the crowd said, 'Dekh lee.'
It was heartbreaking.
Adult Hindi movies comedies are very crass.
Yes. Veere Di Wedding did so well. It was something different in that zone.
They took women and did it very well.
Other than the humour and vulgarity, there were emotions.
The friendships between the four girls were very strong, the bonding was nice.
I feel if Masti 4 comes after a gap, it will be a hit again.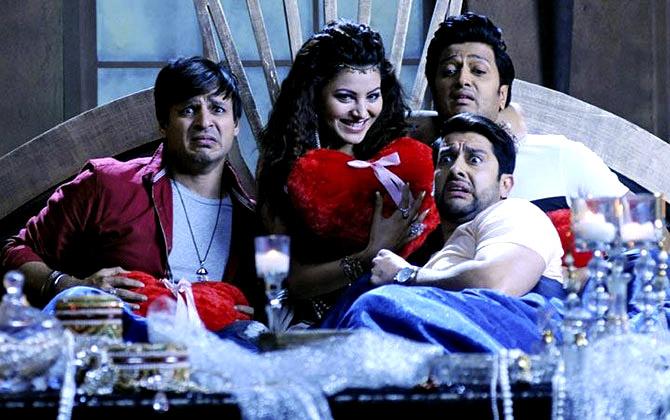 Are you ready to make another sex comedy?
No, I am done with sex comedies.
I have exhausted myself. I have written everything I had to write and I have directed one -- there is no creativity left in that genre.
I don't have anything against them.
I will watch them if they come.
I will laugh and enjoy myself. But I don't want to be known by that only.
It has been a difficult process to reach Satyamev Jayate.
I have got an opportunity to do a film like this with John, Nikkhil Advani and Bhushan Kumar and I don't want to waste it.
Is it easy to get typecast?
It is our fault.
You decide what your image should be.
Govinda sir is the finest actor in India and he did so many comedies. They thought he can only do comedy.
They forgot Hatya, Swarg, Shikhar. He got typecast.
I chose my path. I chose to do adult comedies, and then I got slotted.
Now, I am very clear that I don't want to do it.
I want to do powerful films, which have drama and heroism.
Don't you think heroism in Hindi movies is over the top?
No. Baaghi 2 is a heroic, masala film.
Padmaavat is a heroic film.
In Satyamev Jayate, every time John and Manoj Bajpayee come on screen, it will look like an entry scene.
The films I liked this year are Raazi, which is honest and doesn't try to be Padmaavat, Parmanu, which doesn't try to be Baaghi 2, Baaghi 2, which doesn't try to be Hichki.
All are honest in their genres.
That is why they are successful.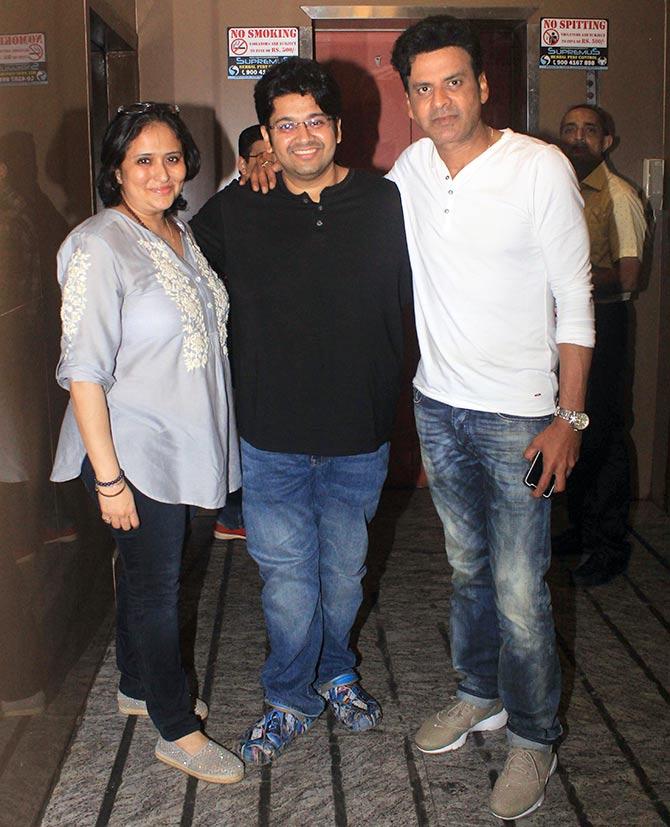 What was John's reaction after he saw Satyamev Jayate?
He is happy.
There is a lot of emotion and heart in the film.
Women will come out of theatres with tears in their eyes.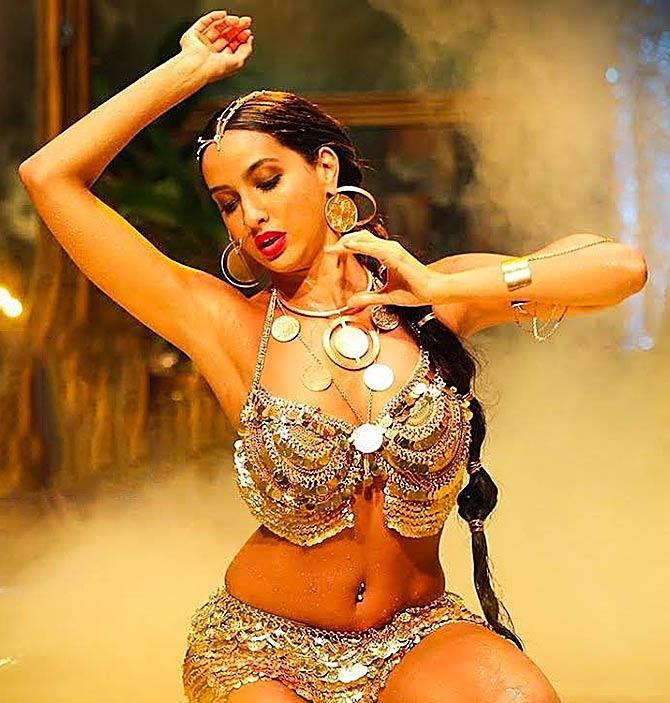 Why did you remake the Dilbar song?
It is a bar song, so Bhushan sir (T-Series owner Bhushan Kumar) asked me to remake Dilbar. He offered two or three choices, but said I was good at dialogue, and he was good at music.
When I asked him why he chose Dilbar, he said Sirf Tum was a small film, but Dilbar was a superhit in that. So it would be a hit again.
He told me to take Nora Fatehi as she is a good dancer.
But why remake a song?
R D Burman, who was the greatest musician in the world, is alive today because of his songs being remade.
As a country, we are so ungrateful. We had forgotten him.
But today, R D Burman is remembered because of remixes.
It's not bad if we do it well.
It keeps the song alive.
Do you think the Angry Young Man is returning in the movies?
He never went away.
He has always been there in different forms.
Sunny (Deol) sir did it for a long time.
Sanju (Dutt) sir did it.