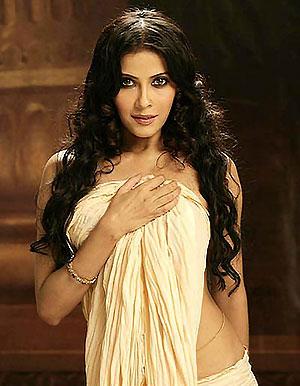 'I have always had a rather unconventional approach to my work. The films I have chosen don't always fit into the conventional Bollywood graph,' Nandana Sen tells Rajul Hegde.
We don't see Nandana Sen in the movies too often. But when we do, it's always such a gorgeous sight.
The beautiful actress will be seen in this week's release Rang Rasiya, opposite Randeep Hooda. She will play Sugandha, artist Raja Ravi Varma's muse.
The actress tells Rajul Hegde why she does not have a conventional Bollywood actor career graph and how she handled the bold scenes in Rang Rasiya.
Is this your comeback film? You have not acted in a Bollywood film since 2010.
I did a Bengali movie called Autograph (in 2010).
I have always had a rather unconventional approach to my work. The films I have chosen don't always fit into the conventional Bollywood graph.
I have acted in films in India, Europe, America, Canada. I also work as an activist and writer.
I have taken many breaks and so I don't have a conventional Bollywood actor career graph.
But you have done commercial films like Prince and Tango Charlie and even Black.
Of all the films I have done, Prince was the only film that was commercial. It was a great film to shoot because of the action. I had a secret desire to do an action film!
Tango Charlie is an anti-war film; it's about cross border violence. I am against violence in any form.
I am drawn to films that have some kind of social or political relevance: The War Within was about international terrorism, and The World Unseen was about apartheid.
Black deals with the rights of children with disabilities. It's very close to my heart because I am an ambassador of an organisation called Operation Smile that works with children who have facial disabilities and deformities.
Rang Rasiya is about freedom of expression and religious tolerance.
It seems like a totally mad choice of films but there is some kind of method to the madness, which has to do with the kind of films I am passionate about.
I don't have the habit of filling my schedule with one film after the other.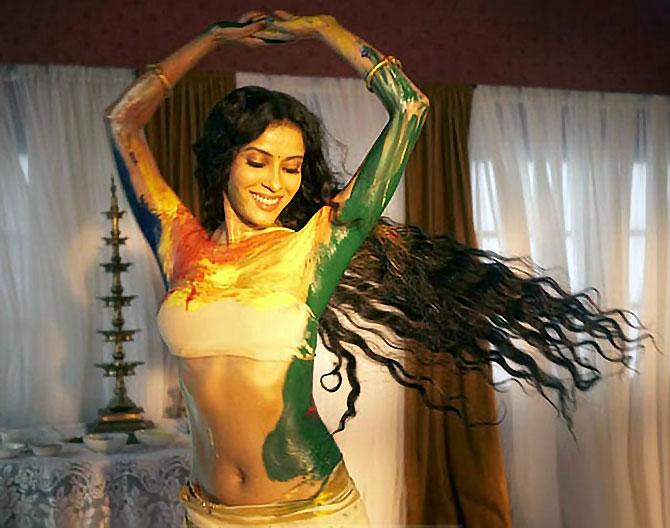 Nandana Sen in Rang Rasiya
Rang Rasiya has been in the cans for more than five years. Are you still emotionally attached to it?
When you make a film, it's done with so much love and conviction and you put heart and soul into it.
You can do this film only if you are passionate about it. Now that it's finally releasing, all I feel is extreme elation that the world is finally ready to embrace it and I hope it embraces it with an open mind.
There is no point in thinking about what happened in these years. The moment right now is to look forward.
Do you think this is the right time for the film to release?
Absolutely. I am optimistic and always think that things happen for a reason. I believe it was my destiny to be cast in this film.
The theme is about the need to protect our freedom of expression. It exposes how vulnerable women are in Indian society.
The need for religious tolerance underscores all of these themes that are more powerful today than ever before.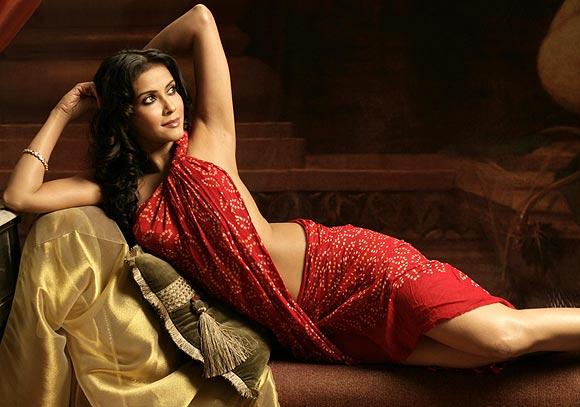 Nandana Sen in Rang Rasiya
Has nudity in India come of age?
Nudity is a very complicated issue. I am not an expert in it.
What I can say is that as an artist you make a choice to embrace nudity, whether you do it as a painter like Raja Ravi Varma did, or as an artist like Ketan Mehta did, or as an actress like I did.
You need to do it with lot of thought and responsibility because it's not an easy decision to make.
It was not an easy decision for me.
I spent long hours of intense discussions and debate with Ketan about it and he was sensitive to all of my questions and fears.
What were your questions and fears?
I wanted to make sure that there would be no objectification of the woman's body.
I didn't think there would be, because I knew his work. I wanted to work with him because I love the way he always has a focus on the power of a woman in his films.
Be it Mirch Masala, Maya Memsaab or Bhavani Bhavai, the women are very different from each other and are vulnerable.
This is one of the many aspects of Ketan's work that I really love.
I never really felt that this was going to be a problem in the film. I didn't think that Ketan would objectify. But you still need to make sure as it's a difficult decision. It's really important for both parties not to be shy.
Go on…
How many people are going to be there while shooting this and what exactly are we revealing?
These questions are quite standard in international films. The reason I asked this is because I have been asked to do this before, and I had been in the situation a few times.
I am absolutely comfortable with the level of nudity in the film right now.
By the time I shot the film I had overcome the fears I had, but it took me a while to be comfortable with the thought of it.
It not only meant I talked about it to Ketan, but also to my parents and my partner at that time because these are the people who know me better than anyone else in the world.
It was a long conversation with the people who are close to me on how and whether I would be comfortable.
Once I decided to do this I really decided to do it out of artistic and political conviction.
That conviction has never changed.
I am as comfortable with the decision and those scenes now as I was when I shot the film.
The moment for examining my feelings and fears came before I said yes to the film, not after.
Aamir Khan posed semi nude for his forthcoming film PK. Could an actress have posed that way and got away with it?
Every actor, male or female, has a different level of comfort with it.
Whether or not, Aamir was comfortable with it, it was fantastic and I love that image.
I would absolutely go see the movie because of that.
I would see the movie anyway because I love director Raju Hirani's films and I think it's a great image.
Would another actor be comfortable with that? It's a very personal thing. It's not necessarily a male or female thing, but it's to do with how comfortable you are with your body.
I have done a film with an actor who is very attractive and has a great body but he never wanted to be shirtless.
That was really interesting because in that film I showed a lot of cleavage but he was always in shirts.
I think that's fine because it's your personal choice.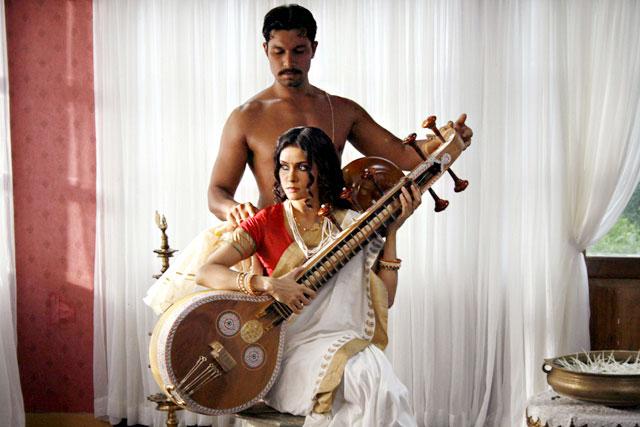 Randeep Hooda and Nandana Sen in Rang Rasiya
What was it like working with Randeep Hooda and Ketan Mehta?
Both are really wonderful people and great artists.
They are talented and passionate about their work.
I admire Ketan's sensibility as a director. He gives lots of artistic freedom. He really is the man to make a film about artistic freedom because he completely embodies that.
He had very strong vision for this film and the characters. He allowed me to write a lot of additional dialogues for my own character.
He was always open to any ideas I and Randeep had while doing a scene.
I couldn't have loved working with a director more than working with Ketan Mehta.
How has life changed after your marriage?
It has changed wonderfully because I share every moment of my life with my husband and that's a beautiful feeling.