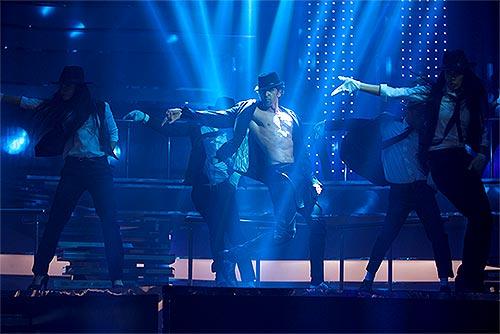 Hrithik Roshan is one of the best dancers in Bollywood. But even he was at his wit's end when Bang Bang director Siddharth Anand told him to emulate King of Pop Michael Jackson's moves for the title track of his latest film.

Hrithik said he refused initially because he thought it would be impossible to dance like MJ without rehearsing for months.

"When Sid told me to do the steps of Michael Jackson. I retorted saying, 'are you mad?' This in an impossible task because I need months to rehearse to match up to his steps.

"Initially, I thought it was a bad idea. Then I thought MJ is the God of dance and has been someone whom I have idolised all my life.

"I have to do this for my love and respect for him," Hrithik
said, during the launch of the title track in Mumbai.
"It doesn't matter how I dance or how I match up the steps but I have to do this for the man I love. He was responsible for my career in dance. I have done this in my own style.
"The steps are his and the style is mine. When you do something for love, you set yourself free," said the actor.
When asked about becoming an inspiration to dance lovers in the country, Hrithik said he takes it as a huge responsibility.
"With my work if I can become an inspiration for many, who want to go through a journey like this, then it is really a feel good thing.
"Everyone has dreams and if I can be of any help to achieve their dreams, I will be very happy. I take it as a responsibility," he said.
Produced by Fox Star Studios,
Bang Bang
costars
Katrina Kaif
and will release on October 2.
© Copyright 2023 PTI. All rights reserved. Republication or redistribution of PTI content, including by framing or similar means, is expressly prohibited without the prior written consent.