'When he saw a few unedited scenes, he blasted me.'
'I was completely destroyed that night.'
'But when he saw it the second time, he said it was not that bad.'
'Now that he has seen the entire film, he is satisfied.'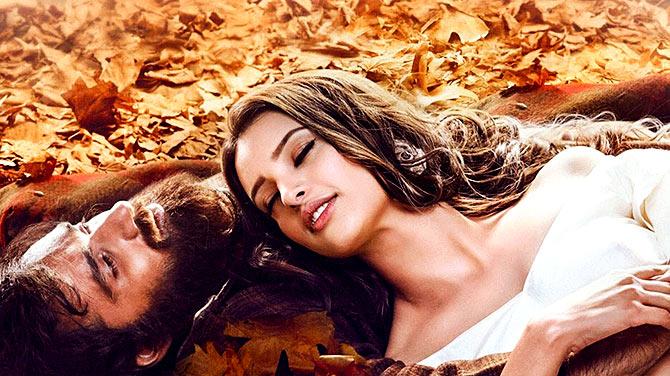 Imtiaz Ali's brother Sajid Ali is all set to make his directorial debut this week.
The story he chooses to tell is one many of us are acquainted with: Laila Majnu.
With Imitaz's script, and newcomer actors Avinash Tiwary and Tripti Dimri, Sajid sets the romance in Kashmir.
Sajid tells Rediff.com contributor Sneha Chakraborty.
How did you get interested in writing?
Till my college days, I was confused as I did not know what I wanted to become.
Then Bhai (Imtiaz) told me to join a media course and that cleared my doubts.
I started writing, and have written a few television shows like Kiss Kiss Bang Bang and The Buddy Project.
I have also written and directed a film, Banana. Unfortunately, it never released.
I was not getting exactly what I was looking for.
I was out of work for a while as well.
How did you manage that phase?
One feels hopeless.
It makes you not want to get out of bed in the morning.
As a writer, there are times when you have no work.
If you have the baggage of self-respect, then you will never ask for work.
Sometimes, you may get work that you don't like, but you have to take it up to earn money and sustain.
But during my low phase, I was never depressed.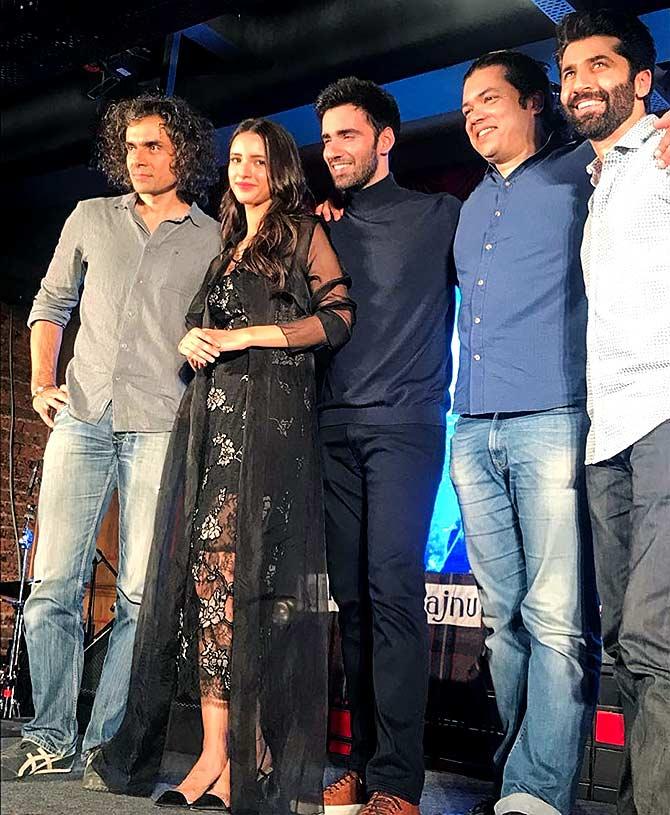 How much did your brother Imtiaz Ali influence you?
Imtiaz is 12 years older than me.
He is a father figure to me.
My personality has been influenced by him.
We have never lived in the same house together for a long time. He went to Delhi to study, when I was still small.
We used to be pen pals.
Whenever he came home during the holidays, I used to complain about our parents and other things.
Whenever someone troubled me at home or school, I used to tell them, 'Wait till my brother comes back and takes action.'
Since childhood, I have consciously and unconsciously copied him. Of course, I used to say I never copied him.
I have been his fan from the beginning.
The strongest memory I have of him in my childhood was when he would say a story or put on music and put me to sleep.
I believe he is the best storyteller in recent times.
Imtiaz copied your long hairstyle, isn't it?
Yes, but he does not remember that.
I always wanted to keep long hair, but I wasn't allowed in school.
When I went to college, I started leaving my hair open.
One day, when he saw me, he liked my style and he started having long hair as well.
Your film Laila-Majnu introduces a new pair. Why didn't you cast established names?
I am scared of big names.
I feel they have a lot of tantrums.
I have never worked with big names; I was not ready to take on that baggage.
I don't have the confidence to direct someone who is up there.
On the sets, it is very important for the control to lie with one person.
Most of the technicians are also first timers. I wanted an young team.
You have never assisted your brother.
He never allowed me.
I could never ask him, as he is a father figure to me.
I think he wanted me to figure out my life on my own.
When I was younger and impressionable, someone told me film-making cannot be taught.
You cannot teach someone how to imagine.
You may teach someone how to write, but content cannot be taught.
Directing is similar to writing.
A director works with various arms -- someone shoots with you, somebody does the clothes, make-up, hair, there are actors...
And it's all executed by a person who knows better than anyone else.
Everyone knows the story of Laila-Majnu, How will your film be different?
When Imtiaz gave me the story, he clearly told me not to change the story.
The story travels over thousand years.
I have not seen the Laila-Majnu films, but read a few Hindi books.
What I found is that people are aware of a few plot points, the tragedy and their passionate love but beyond a point, people are not aware of the subject.
Do box office numbers scares you?
Not at all. I only think about what I need to do.
I can't control what can happen.
Which Imtiaz Ali film is your favourite?
Highway. The character of Mahabir Bhati (played by Randeep Hooda) is immensely adorable.
What did Imtiaz say about your directorial skills?
Initially, when he saw a few unedited scenes, he blasted me.
I was completely destroyed that night.
But when he saw it the second time, he said it was not that bad.
Now that he has seen the entire film, he is satisfied.