Urmila's back... Don 3 is not on...
All this and more in Subhash K Jha's Bollywood Buzz.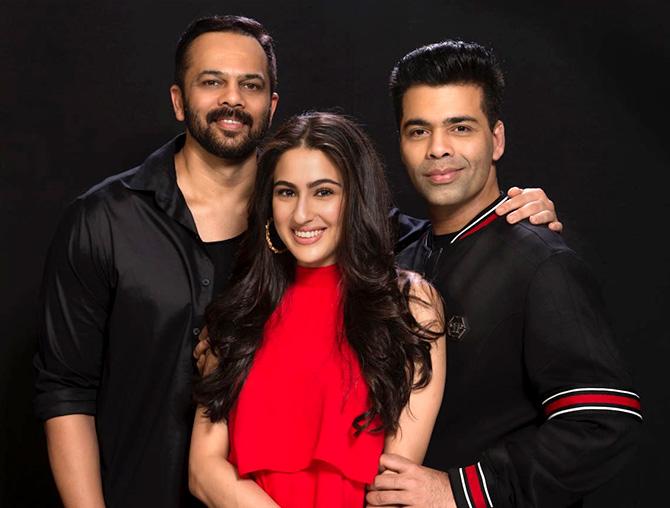 Guess what? Kedarnath won't be Sara Ali Khan's first film.
Sara had signed Kedarnath first, but a series of fortunate events (for her) means she will now make her debut on the big screen with Simmba.
Directed by Rohit Shetty no less, produced by Karan Johar no less, starring Ranveer Singh no less.
Kedarnath -- directed by Abhishek 'Gattu' Kapoor and co-starring Sushant Singh Rajput -- will now release only next year while Simmba will be out on December 27.
Kedarnath Producer Prernaa Arora has generously released Sara from her contract which stated that Kedarnath would be her first release.
"Kedarnath was going to be her first film," a source tells me. "But seeing that Kedarnath is nowhere near release in 2018 and that Simbaa is already locked for a December 27, 2018 release, Prernaa released Sara from all her contractual obligations."
***
'A blend of the serious and saucy'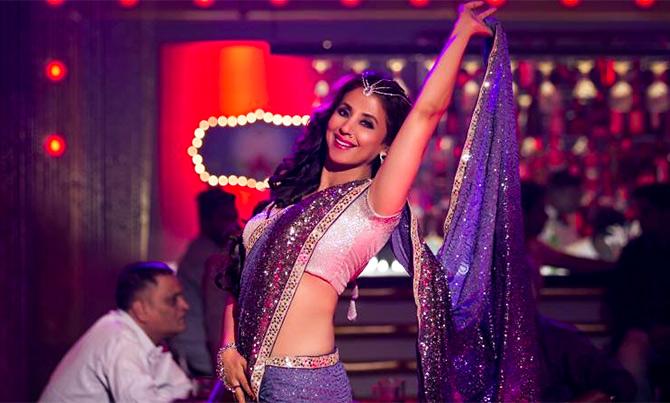 It's such a pleasant surprise to see the beautiful Urmila Matondkar back on the big screen after so long.
Director Abhinay Deo, in whose forthcoming satire-thriller Blackmail Urmila performs a special dance number, is over the moon.
"I didn't have to convince her at all," says Abhinay. "I just narrated the situation, and she said yes. I heaved a sigh of relief. She was my first and only choice."
The fact that Urmila has known Abhinay for many years could have influenced her quick consent.
"She has known my parents (veteran actors Ramesh Deo and Seema Deo) for years. We are family friends. I guess there's an implicit trust between us."
"She knew I wouldn't offer her what is commonly known as an item song."
"She brings so much gravitas and gorgeousness to the song. The number Bewafaa Beauty actually narrates the plot of the film, so we needed someone who could be a blend of the serious and the saucy."
"Urmila fit the bill perfectly," says Abhinay. "I am so glad she agreed to be part of our film."
With his leading man Irrfan Khan indisposed, Abhinay finds himself promoting the film himself.
"We miss Irrfan at the promotional events. Since he is the face of our film, we are a bit lost. But nothing is more important than his health."
***
No Don 3 yet, says Farhan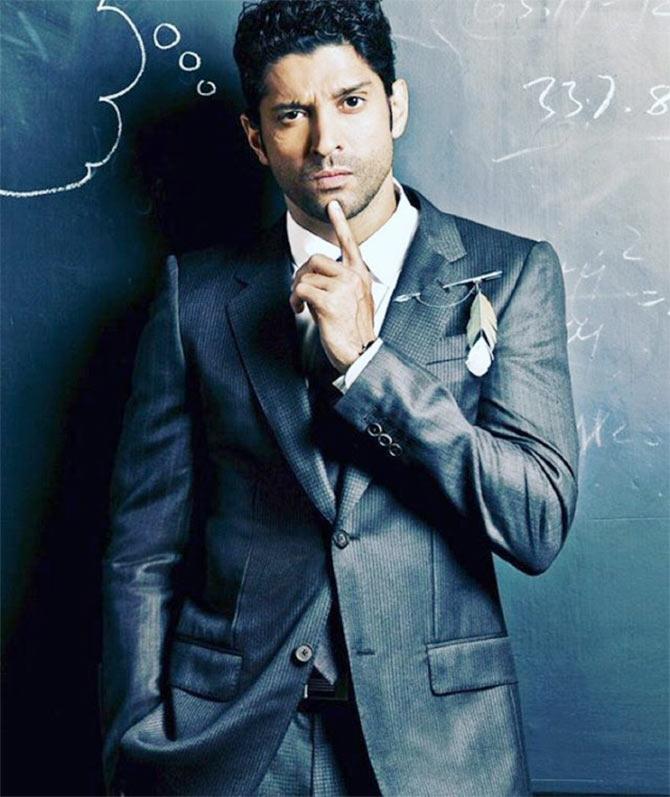 Photograph: Kind courtesy Farhan Akhtar/Instagram
Is Farhan Akhtar really starting Don 3?
Is he really going to star as well, playing a cop?
Alas, it's all wishful thinking!
Farhan is baffled about these reports.
"Don 3? What Don 3? I have no plot, not even a story idea about the next Don film. But I am glad to know that I will be playing a cop in this whenever it happens. Maybe I should start training for the job?" Farhan asks incredulously.
Farhan requests that all the speculation about Don 3 cease.
"Where does all this 'news' come from?" he asks. "Who thinks of these ridiculous innovations for a project that yet to crystallise?"
"At the moment, Don 3 is only an idea jissko pakadna mushkil hai. Hopefully, namumkin nahin."