Even as Salman Khan, Ajay Devgn and Akshay Kumar took to social media to congratulate Prime Minister Narendra Modi for the BJP's impressive performance in the Lok Sabha polls, Kangana Ranaut went a step ahead.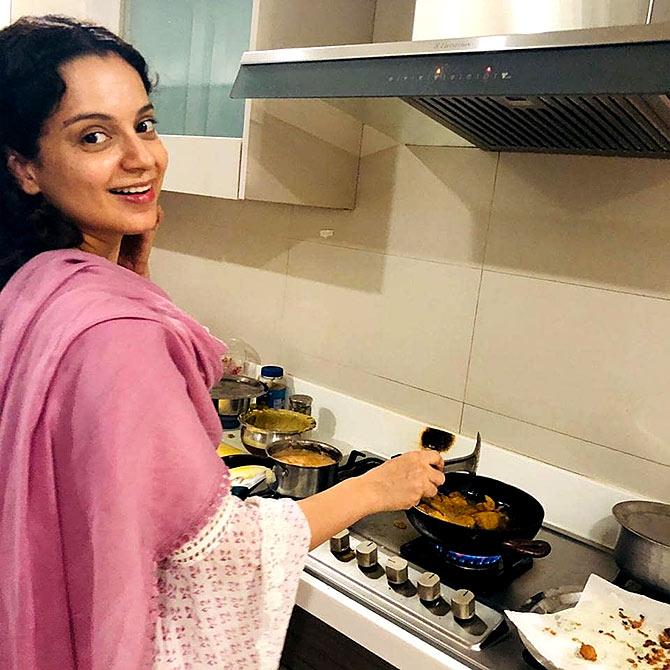 The actress was in her kitchen, frying pakoras, and spending time with her family to celebrate the victory.
She wrote, 'What Modi Ji stands for are very strong set of ideas, vision and strength of human ambition. It needs a headstrong nation to be in sync with future possibilities of greatness.'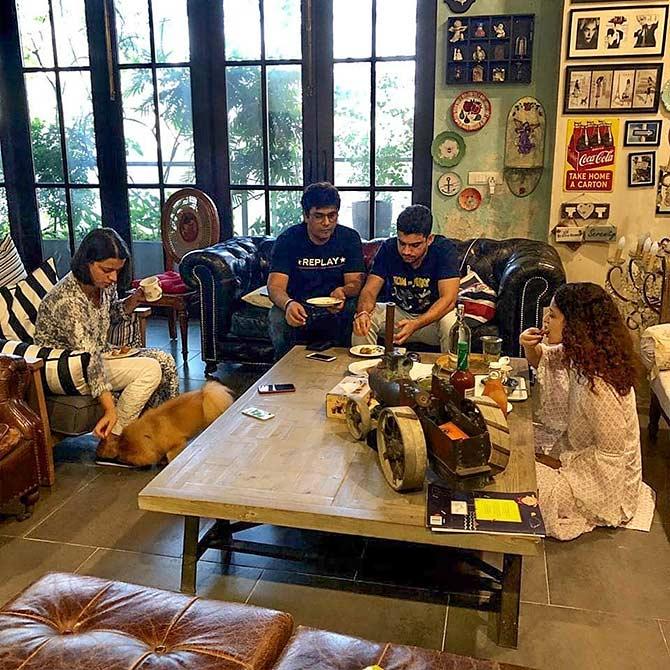 She added, 'Where we stand today, to even dream of a glorious tomorrow needs audacity. We as a nation are ready for it with Modi Ji.'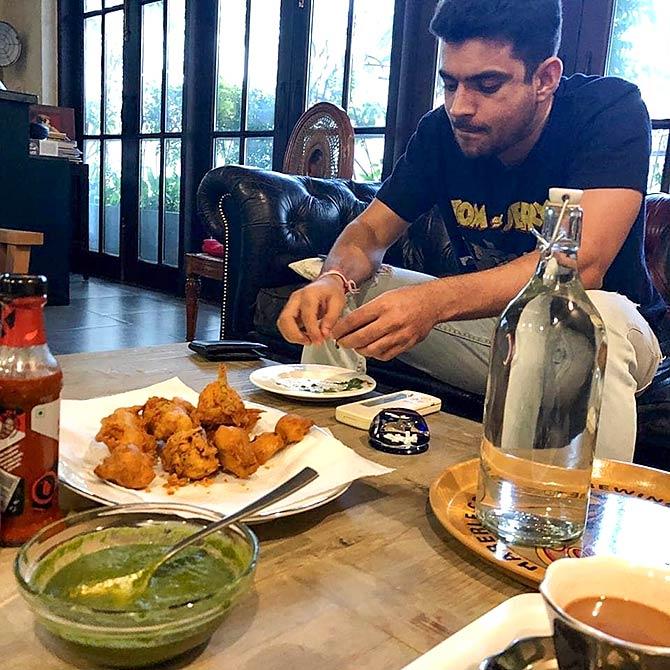 'There's nothing more precious than it. I'm over the moon today, literally! - Kangana Ranaut'.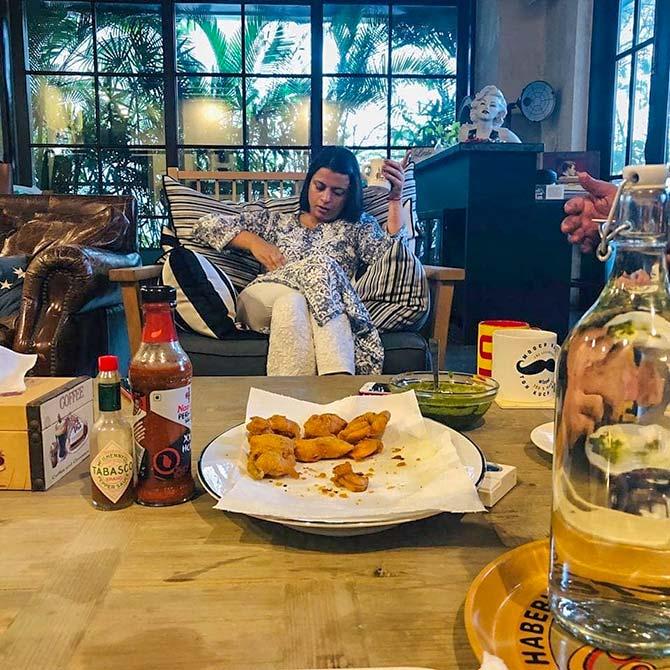 Kangana's sister, Rangoli, celebrated Modi's success with her.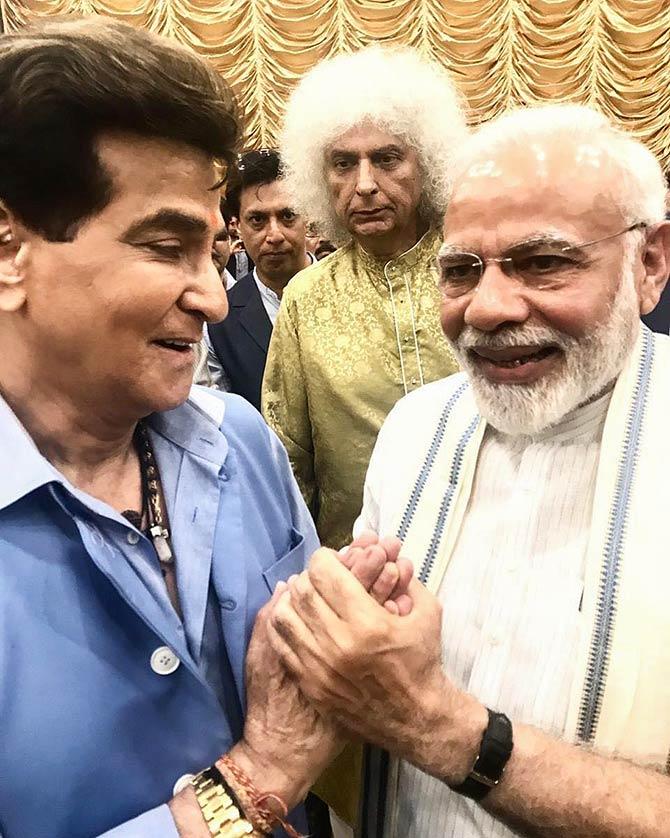 Ekta Kapoor posted a picture of her father, Jeetendra, along with the message, 'Congrats to our honorable PRIME MINISTER :) our uniter in chief! India is now united in decision'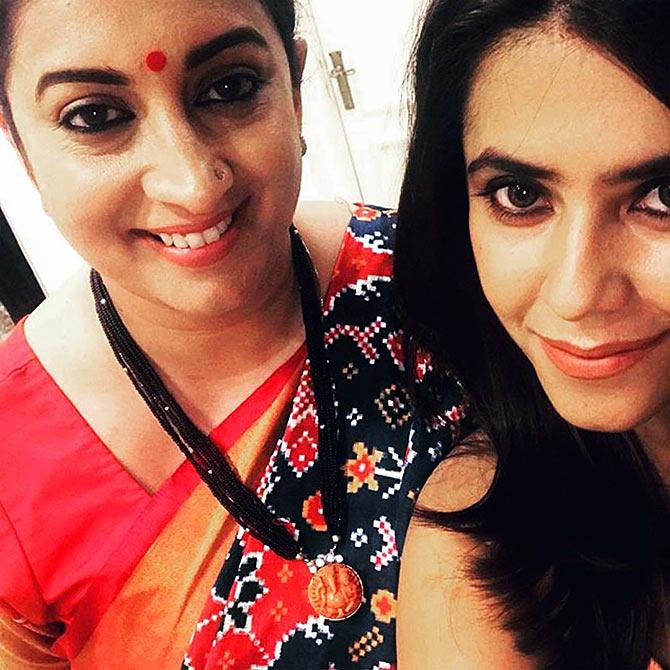 She also posted a picture with Smirit Irani, the giant-slayer who defeated Rahul Gandhi in his family bastion, Amethi, and wrote, 'Rishton Ke bhi Roop badalte hain, naye naye saanche Mein dhalte hain, Ek peedhi Aati hai Ek peedhi jaati hai... Banti kahaani Naayi'
And here's Smriti's reply, 'Thank you for being a part of my journey , my life'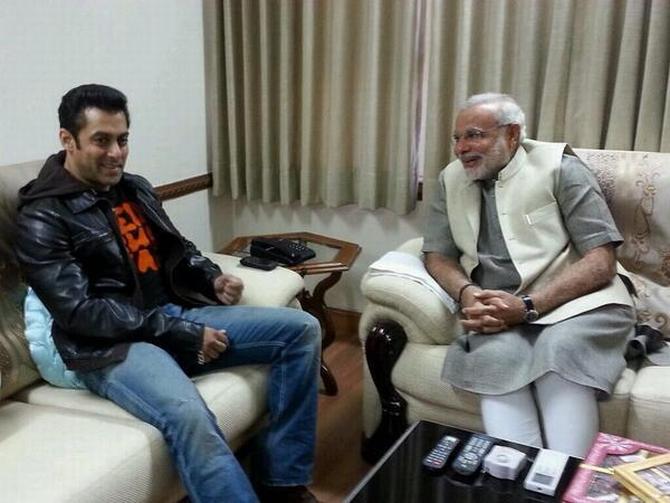 Salman Khan also congratulated Narendra Modi and tweeted, 'Many congratulations Hon. Prime Minister @narendramodi on your decisive victory. We stand by you in building a stronger India.'
Varun Dhawan: 'The country has decided congratulations hon prime minister @narendramodi sir on your victory. Looking forward to the future under you guidance and leadership where all Indians move ahead together #JAIHIND'.
Arjun Kapoor: 'We have voted, India has chosen and the result is almost crystal clear @narendramodi ji congratulations sir we hope the country heads upwards and onwards under your leadership...'
Akshay Kumar: 'Heartiest congratulations Hon. Prime Minister @narendramodi ji on the historic win. All your efforts to advance the nation and put it on the global map have been acknowledged. Wishing you an even more successful second term.'
Twinkle Khanna: 'Congratulations to Prime Minister @narendramodi and @BJP4India on their sweeping victory. Democracy must always be celebrated. Here's to our India that I hope becomes synonymous with inclusivity, harmony and development #Election2019Results'.
Ajay Devgn: 'The country knows what is right for them and they have made their choice. @narendramodi'.
Huma Qureshi: 'We all voted and Democracy has spoken. This is the will of the people. Congratulations to @narendramodi Hope India flourishes under your leadership.'
Sonu Sood: 'Congratulations to Hon. Prime minister @narendramodi Ji for such a humongous victory'.
Anupam Kher: 'In the Festival of democracy, the idea of real India has won today. The outcome of #Election2019 has proved that country is moving in the right direction. Towards development and togetherness. It is also clearly the end of dynastic rule. Congratulations Prime Minister @narendramodi ji for your grand victory. Jai Hind.'
Ameesha Patel: 'The country knows what is correct for them and they have chosen their leader @narendramodi'.