'The way the film has been designed is also very unique. The entire film is set in just one room.'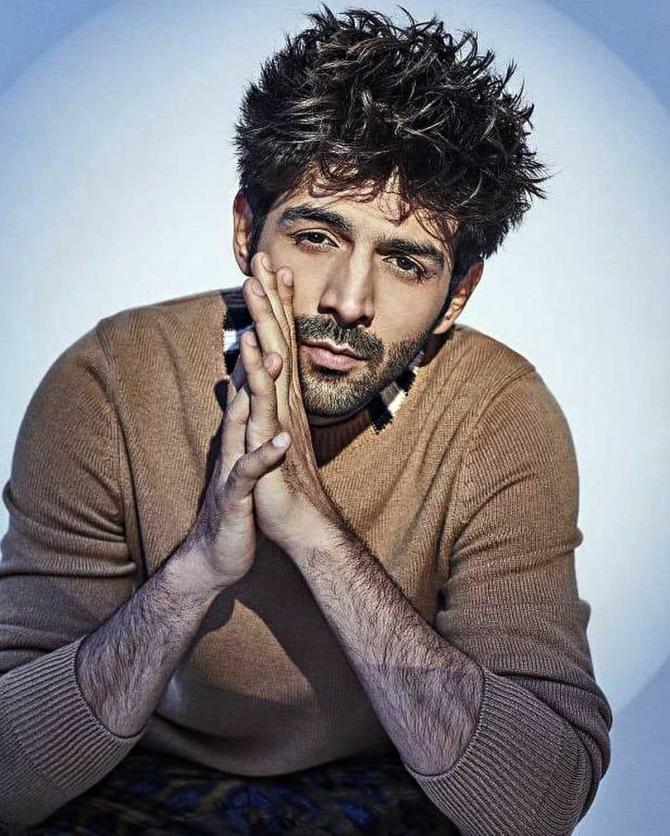 Mostly known for playing the motormouth, quick-witted, boy-next-door in films, Kartik Aaryan will be seen in a completely different role in his next film, Dhamaka.
The actor plays a journalist in Ram Madhvani's directorial set to release digitally on Netflix on December 19.
At the trailer launch of the film, Kartik tells the media, "The options have increased for me in terms of the scripts that are coming to me now. The choices have broadened." Rediff.com Contributor Mohnish Singh listens in.
How does it feel to be surrounded by so many people under one roof after such a long time?
It's a different feeling and I am loving it.
This is a big event for me as well, and I am glad to be showcasing the trailer of my film in the presence of so many media personnel.
It's been a while since we all gathered together in such a huge number.
For one-and-a-half years, we lived in fear and did not want to meet people. We wanted to keep the human contact as minimal as possible.
Finally, we are in a space where we know a lot more about the pandemic, the precautions, the safety protocols.
Now, we can go about our daily lives by following them.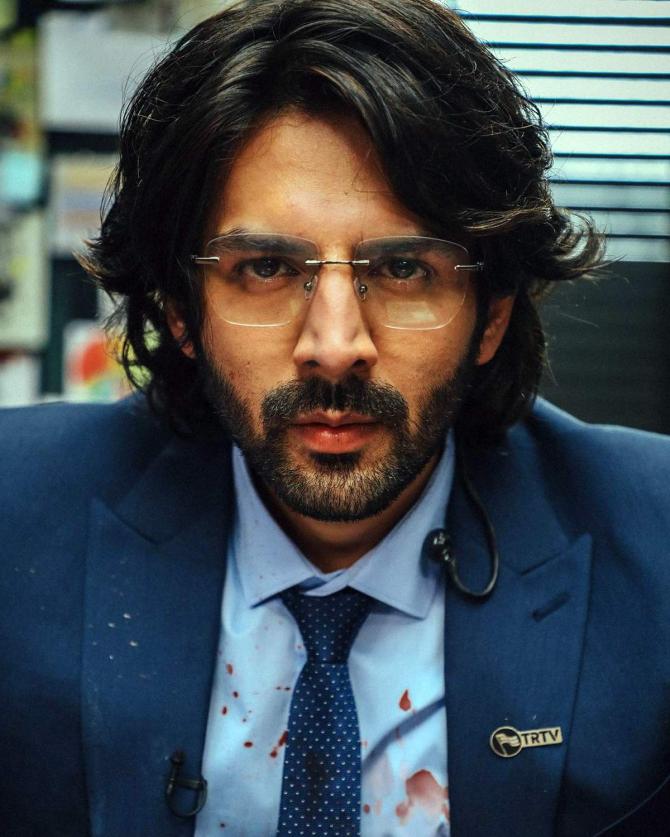 You have mostly played that motormouth, quick-witted, boy-next-door in your films. But here, we see you in an unusual role. What drew you to the character of Arjun Pathak or the film?
Arjun Pathak, for me, is not a vanilla, but a grey character.
All the characters that I have played before in my career have always had a common thread of relatability.
Arjun Pathak is no different. You will find him relatable too.
What excited me about this role was the fact that I am also ambitious like him, be it about my career or life in general.
The kinds of situations he faces over the course of the film are very relatable.
Circumstances make us all take some tough decisions in life.
He is not preachy.
He is very real.
He is like us.
He could be anyone from any industry. That got me really excited about this character.
Secondly, it was Ram Madhvani sir. When he offered me this film, I said yes immediately.
I worked very sincerely on this project. I followed his vision.
You will see Arjun Pathak in Dhamaka, not Kartik Aaryan. All thanks to my director.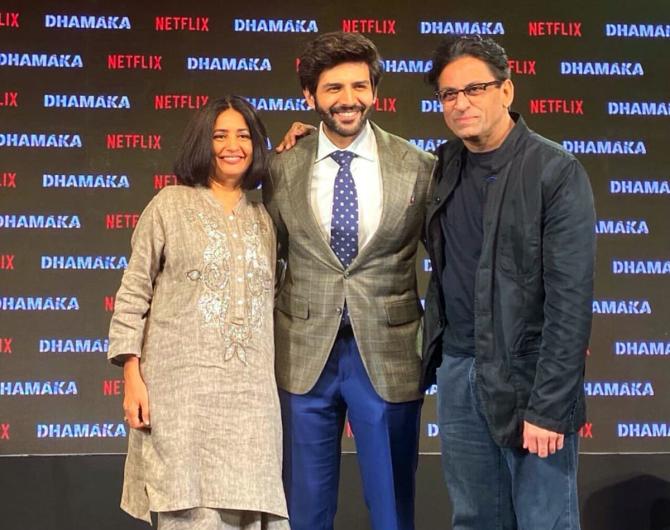 Was it challenging to get into this character?
Of course, it's one of the most challenging roles that I have ever played, but it turned out to be a cakewalk because of Madhvani sir.
He is a maverick film-maker whose technique of directing a film is quite unusual.
His shooting style is very different and unique.
The way the film has been designed is also very unique. The entire film is set in just one room.
Madhvani sir does not say, 'Action'. He just walks up to you and says, 'Take your time and start when you feel like.'
He is always at his actor's service.
He himself uses this line quite often, which is great for an actor because it eases off a lot of pressure.
I found the character quite challenging when I read the script for the first time. But when he narrated the script to me and shared how he was planning to shoot it, it became really easy for me.
Rumour has it that you shot the whole film in a record time of nine days. Is that correct?
I shot for nine days. Overall, it took ten days.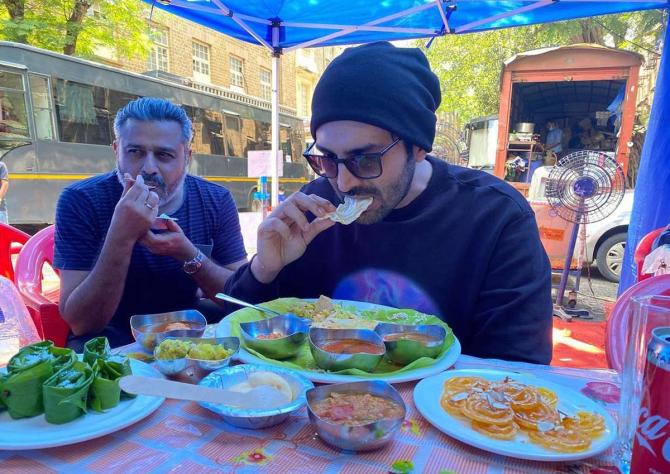 You have five films on your plate right now: Dhamaka, Bhool Bhulaiyaa 2, Freddy, Shehzada and Captain India. Is this how you are compensating for the loss of time due to lockdown?
(Laughs) I literally did not do any work during the lockdown.
An entire year was wasted because of various restrictions.
Having said that, the lockdown did give us a new perspective. It gave us a lot of time to try new things.
Of the films just mentioned, I started shooting for two in the pre-COVID era.
The films are totally different from my usual films.
There has always been a conscious decision to do something different and the coronavirus pandemic has somehow sharpened my risk-taking ability.
Now I feel like conveying different kinds of stories as an actor.
The audience's pallet has also changed in this period.
Dhamaka was an exciting opportunity for me to play a distinct character, to collaborate with Ram Madhvani sir, with Netflix, and with Ronnie Screwvala sir, who has been backing some edgy stuff. He is one of the strongest pillars of our industry.
I worked with some really talented actors like Amruta Subhash and Mrunal Thakur.
I am a workaholic and don't want to waste any time.
I want to do more and more films.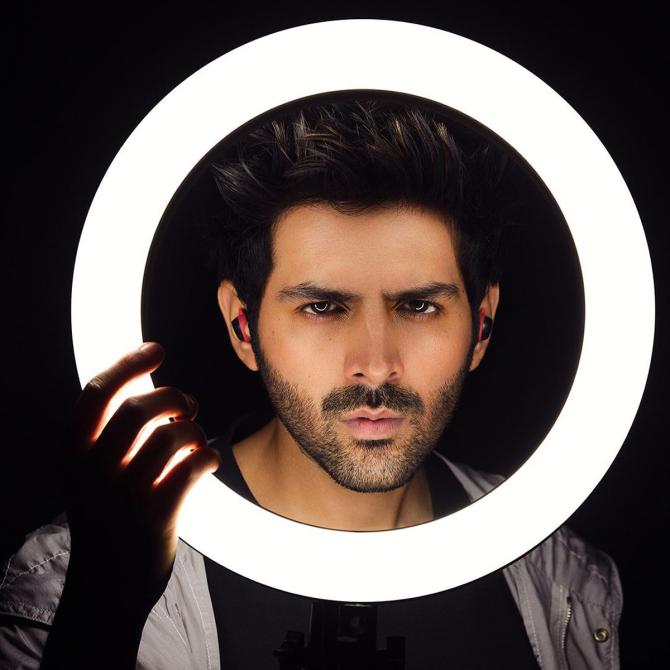 Did this film help you understand the pressure that the profession of journalism goes through?
I have started respecting journalists even more.
You people deserve more credit than you usually get. I always feel that you guys deserve more.
This film helped me understand the importance and the value of the profession.
It taught me how difficult this profession is.
It demands that you to be on your toes all the time, be updated all the time.
I play an RJ at the beginning of the film, then he goes back to doing his previous job as a reporter.
So I interacted with several Radio Jockeys over Zoom.
Is it a conscious decision to break away from the image you have had all these years?
Yes, but that does not mean that I want to stop doing romantic films.
In fact, I want to do more romcoms.
I am never going to leave that space.
Having said that, there is a different set of stories which I am getting attracted to these days. I want to explore that space as well.
As actors, we always want to explore new things, play different characters. That keeps our excitement in our job alive.
The options have increased for me in terms of the scripts that are coming to me now. The choices have broadened.
So I am picking up those films which I would like to see myself as an audience.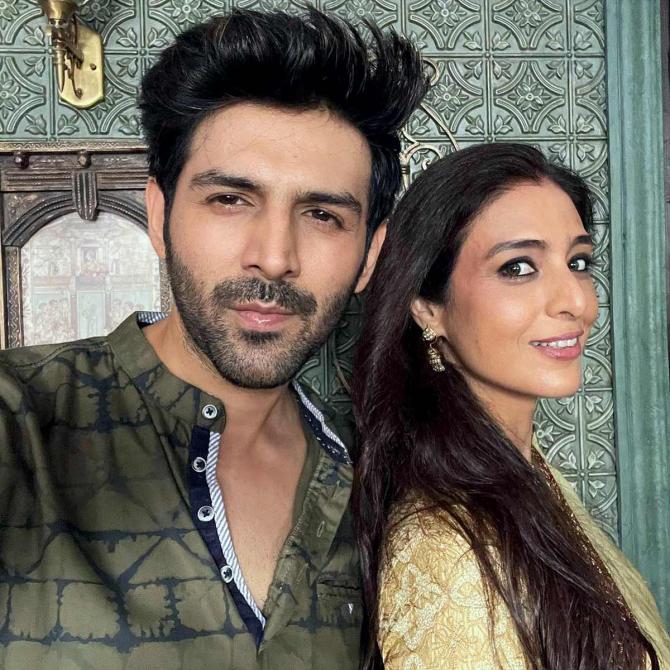 You tried to make unconventional choices in the beginning of your career also with Akaash Vani and a short film called Silvat. Maybe you didn't have an audience back then and that side of you as an actor got overlooked.
Yeah. What happens is that when a film becomes a huge success in terms of box office numbers, it sort of overshadows the other work you have done.
I'm sure it happened with Akaash Vani.
I am very proud of that film.
Of all the films that Luv (Ranjan, Director) sir and I have done together, that remains our favourite.
We have worked together on four films, out of which only Akaash Vani did not work commercially.
I have always tried to do something different but those films were overpowered by the box office performance of my other commercially successful films.
Dhamaka is loosely based on a Korean film called The Terror Live. Do you think it is a riskier proposition in today's times considering the fact that people have access to the original film on OTT platforms?
I think every film-maker has a different way of telling the same story.
The way Ram Madhvani sir has told this story is very, very different. It is set in a different timeframe and has a different approach.
Additionally, culture brings in a lot more differences when you Indianise a foreign film.
Different film-makers can make different films on one simple line.