'At the end of the day, stars are actors.'
'They love performing. And the more challenges I feel that you end up giving stars on the sets, the happier they are.'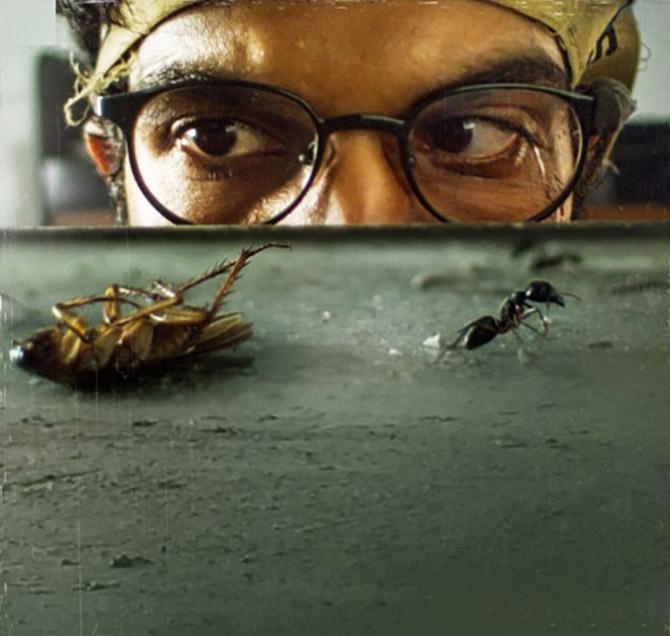 IMAGE: Rajkummar Rao in Trapped.
Vikramaditya Motwane is a word-eater.
Conversations with him demand your attention. Long sentences will be punctuated by incomplete ones, phrases, verbs, where the purity of language does not matter as long as the thought gets across.
Thoughts chase each other -- the second one often rushing in before the first has as chance to transform itself into words -- and then the two, some times more, do a mad snake dance together before they dissolve into a cohesive whole.
It is a conversation style that may have evolved, just as he has as a filmmaker.
From a self-confessed purist in his first film Udaan to a producer who understands the demands of the film business and the box office, it has been an interesting, full-of-learning journey for the 40-year-old filmmaker.
Udaan (2010) was selected to compete in the 'Un Certain Regard' category at the Cannes film festival and swept the Filmfare awards.
His second film, the deeply polarising Lootera (2013) -- you either loved it or hated it -- left people talking about how Motwane extracted impressive performances from his lead pair, especially the much-restrained Ranveer Singh.
It has taken him nearly four years to come up with his next film, the brilliant Trapped, which has won rave reviews but failed to warm the box office.
In the interim, he struggled with Bhavesh Joshi, the film he actually wanted to make, first with Imran Khan and then with Sidharth Malhotra. That film is finally on the floors with his new hero, Harshvardhan Kapoor.
In the interim, Phantom Films -- the production house of which he is co-founder, along with Anurag Kashyap, Madhu Mantena and Vikas Bahl -- won two national awards, for Queen and Masaan.
He discusses his journey, and his latest film Trapped, with Rediff.com's Savera R Someshwar.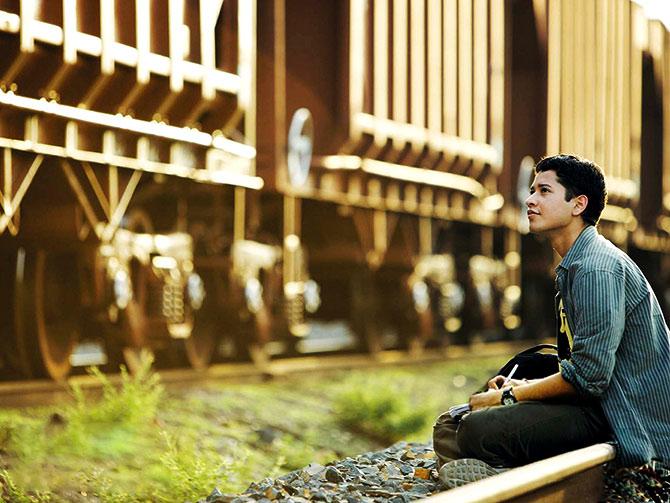 IMAGE: Rajat Barmecha in Udaan.
Your cinema is the kind that takes risks. And like all risks, it sometimes pans out and sometimes does not. Can you explain how your cinematic sensibility has evolved?
To be honest, when I started off, I probably was a little bit more purist.
Udaan is an extremely pure film, which has, in a weird kind of way, no sort of compulsions about its fate at the box office.
And so, to a large extent, is Lootera.
Over the years, after I have started producing films, I have seen the *factors* that go into the making of films.
So, while I feel Trapped is the most risky subject matter I have taken up so far, I also feel it is my most commercial film.
It is my most accessible film. It's a straight up thriller, lots of fun, lots of quirkiness within the genre...
In that way, I have changed a little bit.
But I haven't become corrupt (laughs).
Trapped, like you were just saying, is your most commercial film yet. But it is clearly an urban film.
It will work for an urban audience because it is the story of a guy who gets stuck in a very urban kind of setting.
But the character of Shaurya, played by Raj (Rajkummar Rao), is such a universal character; he could be somebody from outside the city also.
At no point does it say he's from the city... he's just a guy who's stuck in his apartment.
Quite honestly, I think the film is for everybody. I mean, anybody can watch it, if not in the theatre then hopefully when it comes on television. I'm sure people will appreciate this film.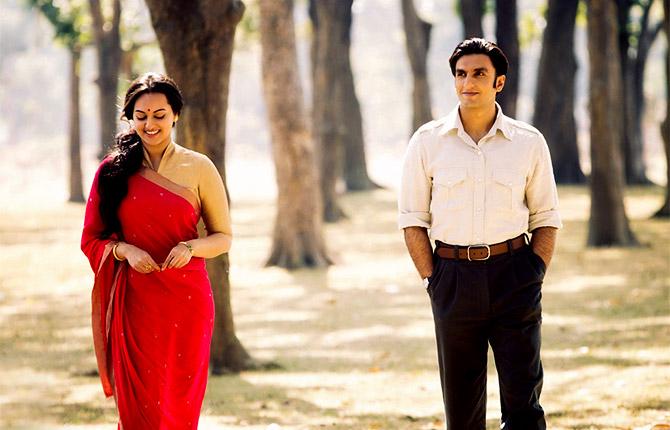 IMAGE: Sonakshi Sinha and Ranveer Singh in Lootera.
You call your films commercial cinema, yet they are not in the traditional cinematic mould. Even if you have stars like Ranveer Singh and Sonakshi Sinha, you present them in a manner that does not match their public perception as actors.
I feel it is because they are playing characters in movies, right?
Which is actually more exciting in terms of Ranveer or Sonakshi -- take the star and have them play these really, really interesting characters.
And they are keen to do that.
Actors love... at the end of the day, stars are actors. They love performing. And the more challenges I feel that you end up giving stars on the sets, the happier they are.
Ranveer has been one of my most collaborative actors; he is fully into whatever I wanted to do (in Lootera).
In fact, he'd sometimes go more and I'd have to actually pull him back, saying, 'Don't... itna mat kar... you can calm down a little bit.'
I like the idea of taking someone's personality and turning it around into something else.
Considering the kind of star he has become now, would you have cast Ranveer in Lootera if you were making it today or would you look for another actor?
If he would do it (laughs), I would still cast him.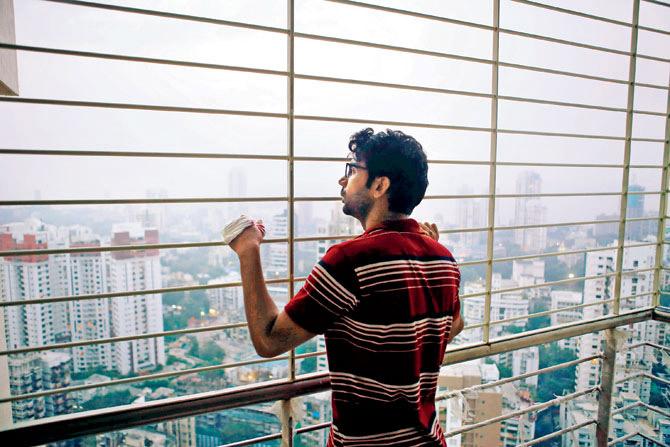 IMAGE: Rajkummar Rao in Trapped.
Of all the actors who have worked with, who surprised you the most and who delivered beyond what you had expected from them?
Quite honestly, everybody.
The one who surprised me the most is definitely Sonakshi Sinha.
I cast her because I thought she was fantastic in Dabangg -- I loved her eyes -- but the level to which she took it in Lootera was something else.
I could feel it even on the set... I was like, wow, this girl has done something really magical.
Rajkummar, in Trapped, has surprised me.
But the actor who is most underrated actor, who is magical but does not get credit where credit is due, is actually Ram Kapoor. He plays the uncle in Udaan.
He is an *outstanding* actor. He is one of the best actors I've seen and *so* talented but has never got his due.
He is such a wonderful performer. He is an actor I totally love.
That could be because, in Bollywood, we are still stuck with actors looking a certain way, the typical north Indian mould if I may say so. As a result, talent tends to lose out. Do you feel that is changing?
I don't know...
Let us look at Rajkummar for example...
Oh, he can do anything...
Yet he does not fit in the typical gora chitta 'looks' mould so his talent takes a backseat.
Hmm.... Yes... I never thought about it like that.
It does get more difficult to get established as a pan-India actor.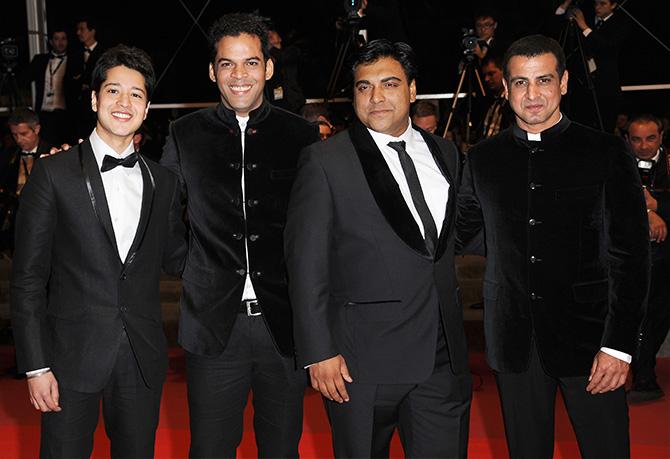 IMAGE: Rajat Barmecha, Vikramadtiya Motwane, Ram Kapoor and Ronit Roy at Cannes in 2010. Photograph: Sean Gallup/Getty Images
For Udaan, you picked up a new lead actor and a cast that was not that well known. Now, with Trapped, you have again chosen an actor over a star.
They deliver on the talent front, but may not be able to get you the box office figures. Does the producer in you not protest?
I think the producer in me is actually smart enough -- or maybe not smart enough, I don't know, maybe I am silly -- but I felt, for a film like Trapped, it needed to be an indie actor and it couldn't have been a typical movie star.
I don't want to break the illusion at any point of time that this guy is going to be able to break out of his apartment tomorrow, right? And I think that illusion would have broken with a movie star.
Someone like Rajkummar has the perfect balance. He is fantastic. I loved him in Queen...
He gets under the skin of the character so beautifully that he does not care if he is a hero or the villain in a film.
And I really felt that if I was making a film like Trapped and cast a new, unknown actor, my producer would have turned around and said, 'Bhaisaab, what's wrong with you?'
Casting Rajkummar gives me enough money to make the film that I want; it's marketable to an extent because he has a fan following and that, I feel, is fair to the film.
For your next film, you signed on somebody who did not have a single film on hand when you signed him.
That's true (laughs).
Was there no question of convincing producers that Harshvardhan Kapoor is your Bhavesh Joshi?
Harsh brings in a certain freshness. He brings a very unique and interesting personality to the role that nobody else brought for me.
Yes, I had to make a few changes in the script when Harsh came on -- earlier I was thinking of making it with Imran (Khan) and later Sidharth (Malhotra).
The Bhavesh Joshi I am making now is different from Bhavesh Joshi I would have made earlier.
Harsh and I think alike a lot. Though he is indie-spirited and all that kind, we were clear we wanted to go out there and make a really cool, really interesting action film. And that's pretty much what we are doing.
In Bhavesh Joshi, you also have this actor called Priyanshu Painyuli. Do they share the same kind of chemistry we see with Ranveer-Arjun or Sanjay Dutt and Arshad Warsi?
Absolutely. Priyanshu is an amazing actor; he's a terrific, terrific, actor and he and Harsh have been hitting it off very well. You'll be able to see it in the film.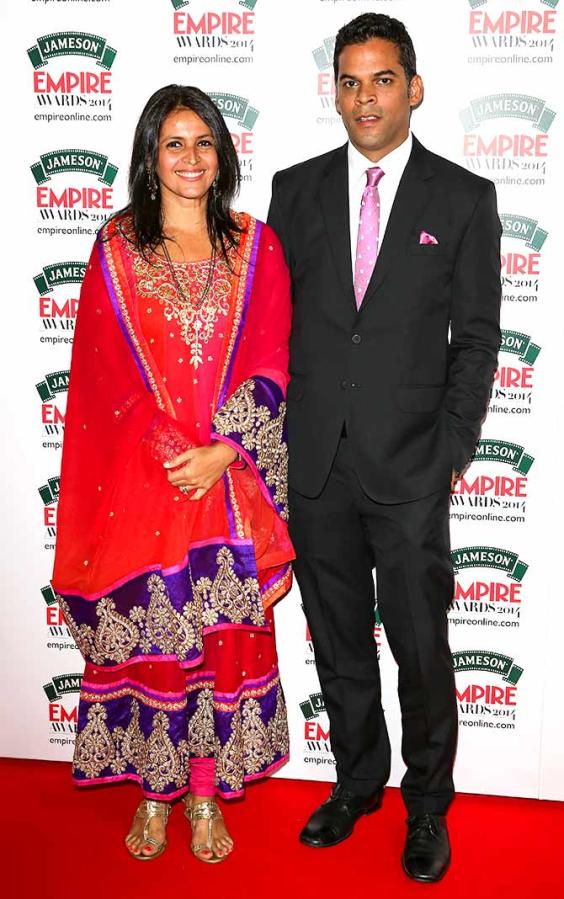 IMAGE: Vikramaditya Motwane with his wife Ishika. Photograph: Tim P Whitby/Getty Images
It took you seven years to get the finance you needed for Udaan. How have things changed for talented young filmmakers today, especially people looking to make their debut?
It's still difficult.
It's most difficult to raise money for films like Udaan and Masaan and these kind of small films.
They take time to get released as well because you don't know distribution mein kya hoga, kya nahi hoga (what will happen, what won't), whether people will actually come...
They are, in that sense, difficult films to make. Studios generally don't back these kind of films; they are backed by individual producers.
Or, someone like Phantom, for example, does a slate deal with a studio saying, 'We'll give you two big films and you do this one small film.'
We do this because, at the end of the day, the real purpose of producing a debut film -- unless you are saying, okay, this film will make a lot of money -- is to create talent who'll come back and then do another film with you.
But, yes, it is hard.
It has become maybe slightly easier since I did Udaan because there are more avenues you can go to, but it is still very difficult to get a first film off the ground, especially if you are trying to do one slightly different and off the beaten path.
How did you get interested in filmmaking? When did you realise you wanted to become a filmmaker?
I started working with my mom as a production assistant when she was producing a talk show called Teen Talk; this was in 1993-1994. After that, I started working with her as an assistant director so I spent a lot of time in the editing room. And that I really enjoyed.
Till then, I was still thinking about becoming a cinematographer... and I started thinking about making films.
Once I started assisting Sanjay Bhansali, I figured, okay, this I what I want to do. So, yeah, pretty early in my life actually.
Which of your movies would you not like to watch?
I don't think there is anything like that. I like all the movies we have produced.
Of all the films that I have directed, I think Lootera is the one that could have been better.
I believe that I could have worked on the script a bit more.
I just feel that... I... I... I... I think we could have changed the point of view on the script a little bit and I think that would have been a better film.
And that's purely my mistake.
Maybe I was too purist at that point of time and was challenging the audience a little bit more.
I think if I had challenged the audience a little bit less and got them more involved in the film, it would have been a better movie./p>
To get purely technical, I don't think there is very much wrong with the first half, but I feel the second half should have been his point of view and I stuck with Paki's (played by Sonakshi) point of view.
Since I revealed at the interval point that this guy is the thief, I should have changed it to his point of view in the second half and followed his story of how he comes to meet her.
If I had done that, I think it would have been a much more engaging film; a better film.
Have you ever had a script come to you where you wished you could make the film but the person who has brought it to you wants to make it?
Lots (emphatically). Lots. Lots.
NH10 was that script. When it came to me, I was like I want to make this film, but, of course, Navdeep (Singh) had the script so I couldn't do it.
When I read the script of Titli the first time, Kanu's (Behl) film, I loved it. I was like, I would direct this tomorrow.
There was a film that Navdeep again had made me read, it was what became Rock The Shaadi at Balaji, the zombie film... outstanding. One of the best scripts I have read. I was like, wow, why can't I just go and direct something like this... (laughs)
Masaan was another film like that. The moment the script came... we were like fantastic... you want to end up going out there and directing this.
If you had to judge yourself professionally, would you say you are you a better producer, director or writer?
I am a better editor (laughs) of all my stuff, I am actually the best editor. Then director.
I'd like to believe writer, but I don't know.
Writing takes too much patience and it takes too much out of you for me to want to attempt it too often.
It is an extremely trying (stretches out the word), exhausting, mentally, you know, damaging profession (laughs)...
It is extremely satisfying when you finish a script, but the process of it can be just nerve-wracking.
So yeah, I'd go with editor, director, producer, then writer.
The least thing I enjoy is writing.