'Papaji had a dream one night where he saw my father as Hanuman.'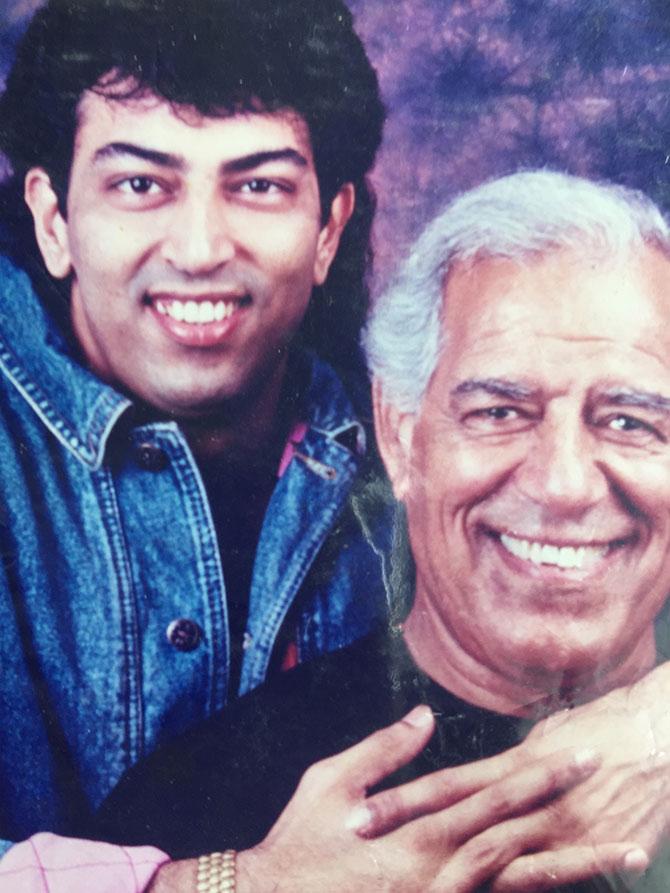 The legendary Dara Singh's son Vindu Dara Singh reveals an interesting story on how his father became the screen face of Lord Hanuman.
"It didn't start with Ramanand Sagar's Ramayan. That came much later," Vindu tells Subhash K Jha.
"In 1976, the very reputed director Chandrakant made a feature film called Bajrang Bali where he cast my father as Hanuman. The film was a blockbuster, and my father became a household name as Pavan Putra Hanuman," adds Vindu.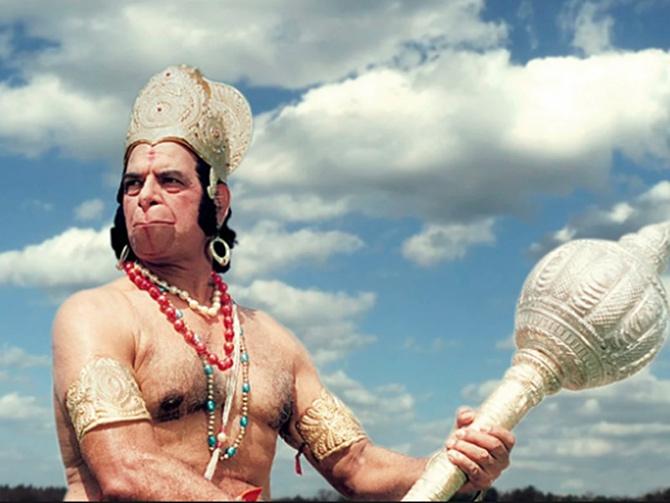 Ramayan happened 11 years later.
"Papaji, as we called Ramanand Sagarji, decided to make the Ramayan. Though Dipika Chikhalia was the first choice for Sita, Arun Govil was not the original choice for Ram. Arun Govilji was supposed to play some other role, but he insisted on playing Ram," says Vindu.
"Papaji had a dream one night where he saw my father as Hanuman. Dad was summoned and offered the role. Of course, he had no choice. No one said no to Papaji."
"But he was 60 and after years of wrestling, his knees and shoulders had begun to trouble him. But Papaji insisted and my father had no choice. Of course, Dad was still fit enough to play Hanuman."
Ramayan made Dara Singh the face of Hanuman.
"It was my father until he was alive and then it was me," Vindu continues. "I was first offered the role of Hanuman in the serial Jai Veer Hanuman in 1996. I was hesitant about slipping into a role patented by my father, but I took up the challenge. Now I am invited to the Ramlila in Delhi every year to play Hanuman."
"My most memorable moment on stage as Hanuman was when Modiji (Prime Minister Narendra Damodardas Modi) put a tikka on my head before my performance. My best stint as Hanuman was in a Telugu film directed by the legendary Bapu."
Vindu is happy for the Sagars that Ramayan worked so well.
"I remember, as a child, I'd go to visit one of Papaji's grandchildren Jyoti. They had fallen on bad days after some of their films like Romance and Bhagavat flopped. Ramayan put the Sagars back on the map."
"Everyone connected with the serial became successful. My father later played Hanuman just once more in B R Chopra's Mahabharat, but very briefly."