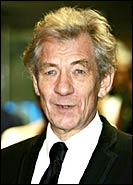 Sir Ian McKellen (who played Gandalf in Lord Of The Rings) has reportedly signed up for the movie version of Dan Brown's bestseller, Da Vinci Code, to be directed by Ron Howard.
According to Fox News quoting Variety, McKellen is to play the sinister Sir Teabing while Alfred Molina, of Spider-Man 2 fame, will play Bishop Arigarosa. Tom Hanks and Audrey Tatou are expected to play Robert Langdon and Sophie Neveu.
The film, being scheduled for a May 2006 release, is also expected to feature Christopher Eccleston, the hero of Dr Who.
Is Scarlett Johansson dating Josh Hartnett?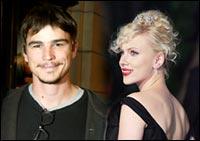 Scarlett Johansson, who was said to have ended her relationship with Jared Leto earlier this month, is reportedly romancing her The Black Dahlia co-star Josh Hartnett.
According to the grapevine, the Lost In Translation star has been on a string of romantic dates with Hartnett (Pearl Harbour).
'There was a spark between Scarlett and Josh from the minute they met. Romance is definitely in the air. They have been on several dinner dates together,' femalefirst.co.uk quoted a source as saying.
Pamela Anderson vents fur fury on J Lo!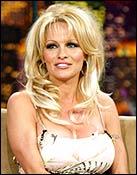 After People for the Ethical Treatment for Animals, it is the turn of Pamela Anderson to blast Jennifer Lopez for wearing animal fur.
'People who wear fur smell like a wet dog and they look fat and gross. They look really immature and unenlightened,' the New York Post quoted Anderson, who is an animal rights supporter, as saying to Jane magazine.
'Every season the furriers put propaganda everywhere that fur is taking off again and they give free coats to idiots like Jennifer Lopez and Puff Daddy. It makes me nauseous,' she said.
Liz Hurley owes her fame to a Versace hand-out!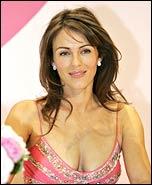 Elizabeth Hurley, who says she had never heard of Versace before she became famous, credits his dress for kick-starting her career.
The Bedazzled star recounts that she had no money and clothes to wear while accompanying her then boyfriend Hugh Grant to the premiere of his movie Four Weddings And A Funeral in 1994. But she was lent one by a public relations agency, that ultimately resulted in her hogging the headlines next day.
'They said, 'There's this great designer called Versace,' who I'd actually never heard of, which is bizarre, but I hadn't. So I was sent along to a PR office, somebody handed me a dress. They didn't even have a full-length mirror in that office," femalefirst.co.uk quoted her as saying.
The sensational black Versace dress, held together with safety pins, bagged her the front-page position in every newspaper and kick-started her career. Hurley said she saw the full view only in the next day's papers.
'We didn't have a full-length mirror in our apartment at the time. We were in a tiny one-bedroom (house), so I actually never really saw it until it turned out to be on the front of nearly every newspaper,' she added.