Congratulations, Himesh and Sonia!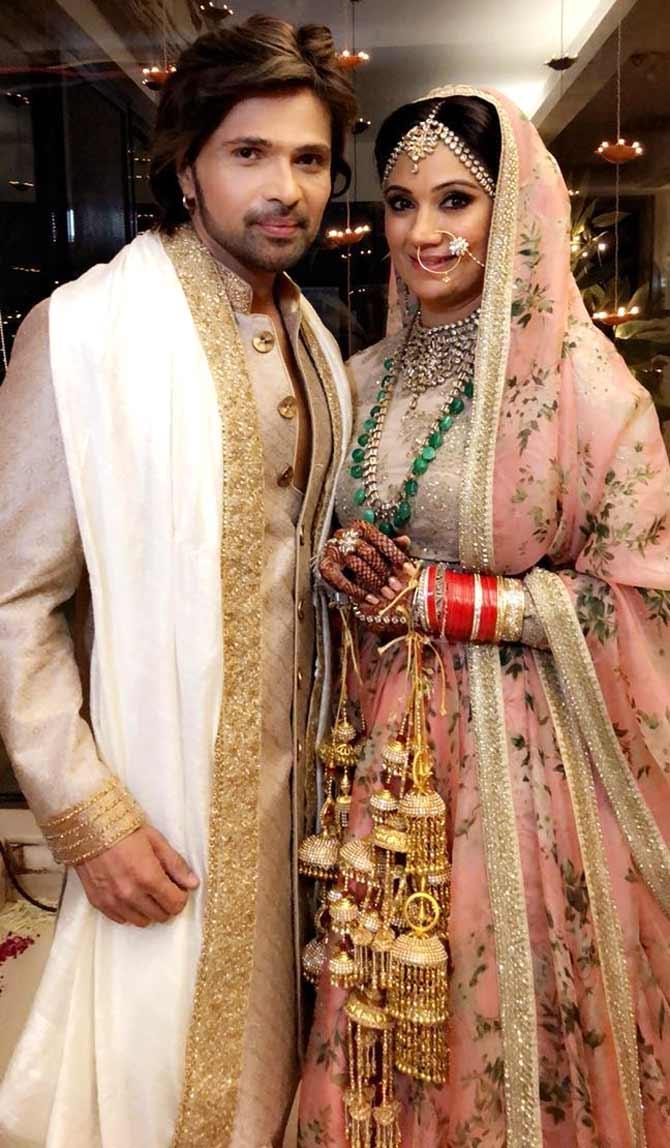 What a wedding week it has been for Bollywood.
A couple of days after Sonam's shaadi on May 8, Neha Dhupia startled her friends when she announced her marriage to Angad Bedi.
On Friday came news that Himesh Reshammiya had tied the knot with girlfriend Sonia Kapoor in a traditional Hindu ceremony at the composer-singer-actor's home.
Present were Himesh's parents and son Swaym.
Last June, Himesh and Komal, his wife of 22 years, divorced.
Sonia, a television actress, has done shows like Kaisa Ye Pyar Hai, Jugni Chali Jalandhar, Yes Boss and Remix.
The couple leaves for their honeymoon on Sunday.
After her returns, Himesh says he will announce two new films as an actor.
Sonia won't be taking up any acting offers. She wants to focus on Himesh and his family.