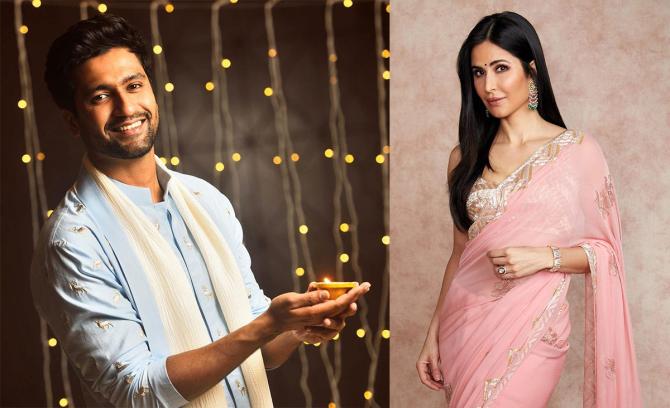 Buzz about Katrina Kaif and Vicky Kaushal's wedding has stormed the Internet, with hilarious memes going viral on social media.
Apparently -- so whirs the rumour machine -- the lovebirds have laid down strict rules for their wedding guests like signing Non-Disclosure Agreements, no photography, secret entry codes and what not.
With so much brouhaha around their secretive wedding, trolls are having had a field day.
If you missed all the fun, Namrata Thakker brings you the funniest memes on the #VicKatWedding.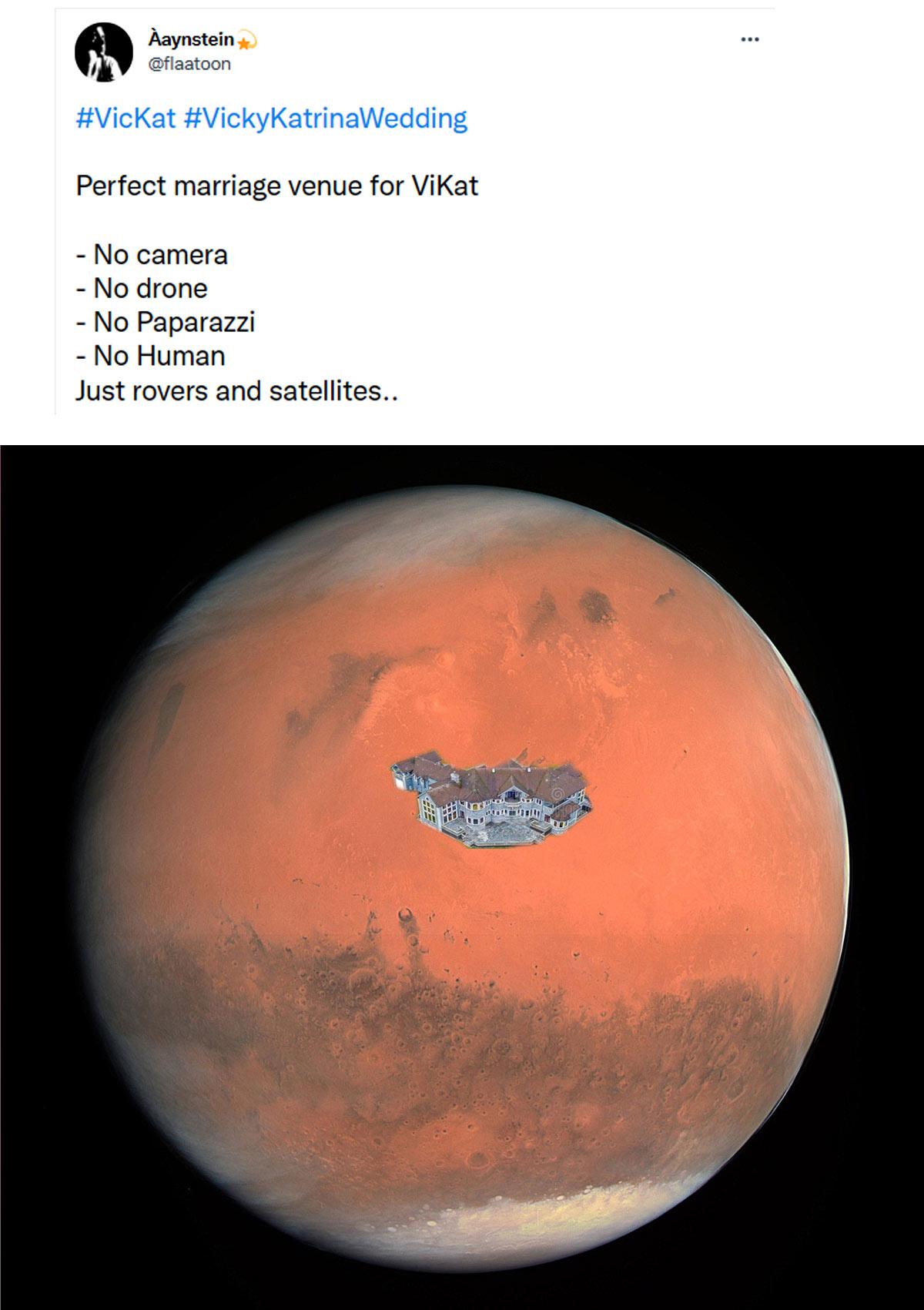 Photograph: Kind courtesy Àaynstein/Twitter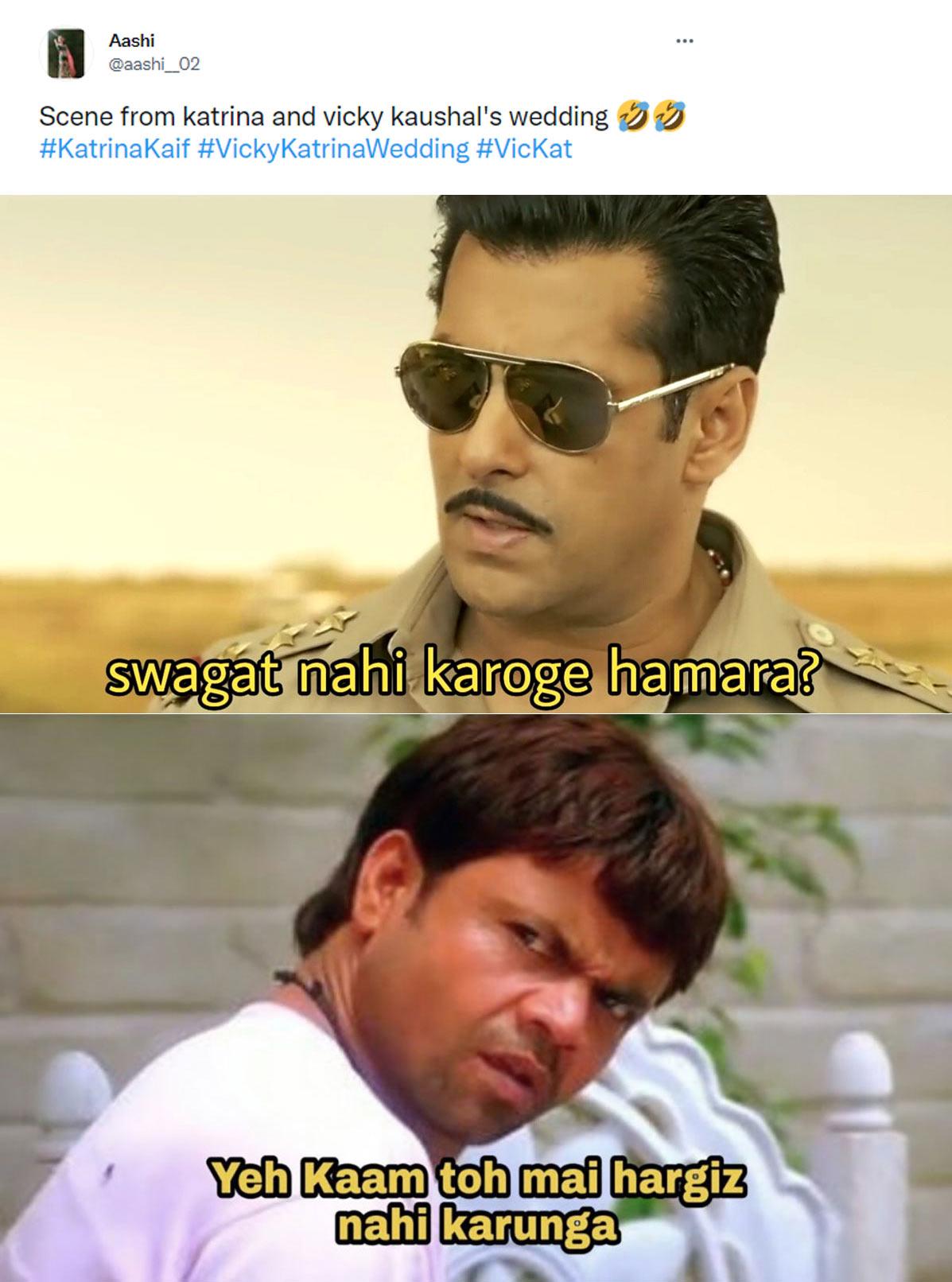 Photograph: Kind courtesy Aashi/Twitter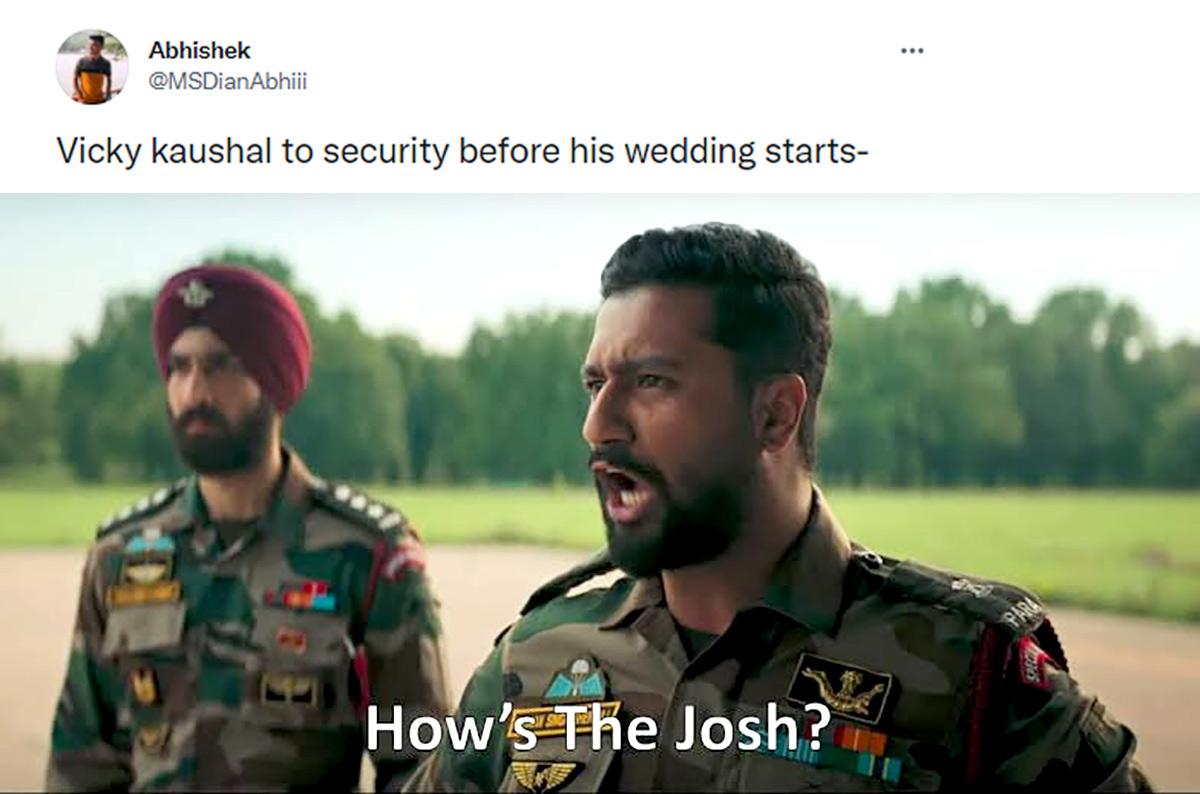 Photograph: Kind courtesy Abhishek/Twitter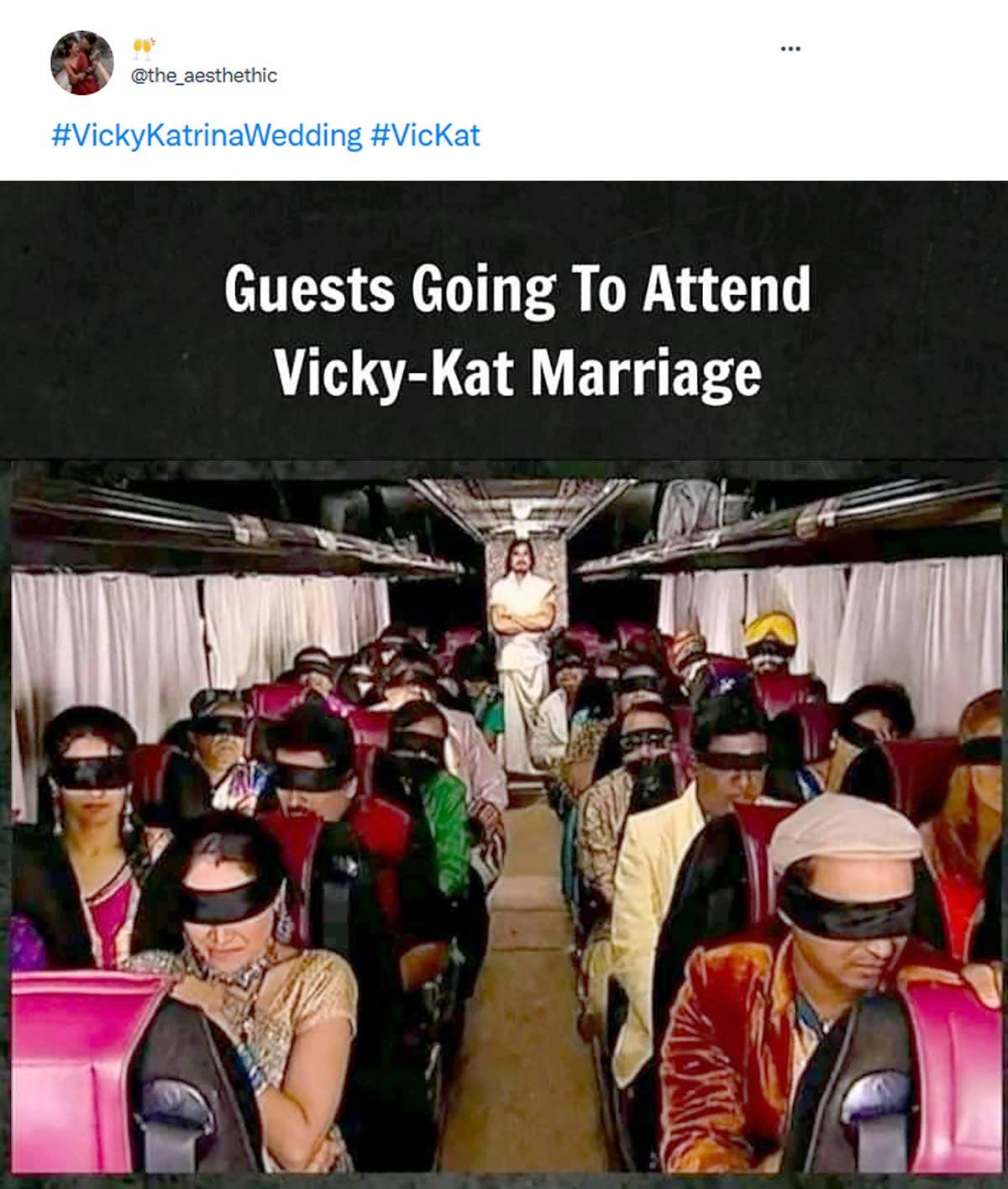 Photograph: Kind courtesy @the_aesthethic/Twitter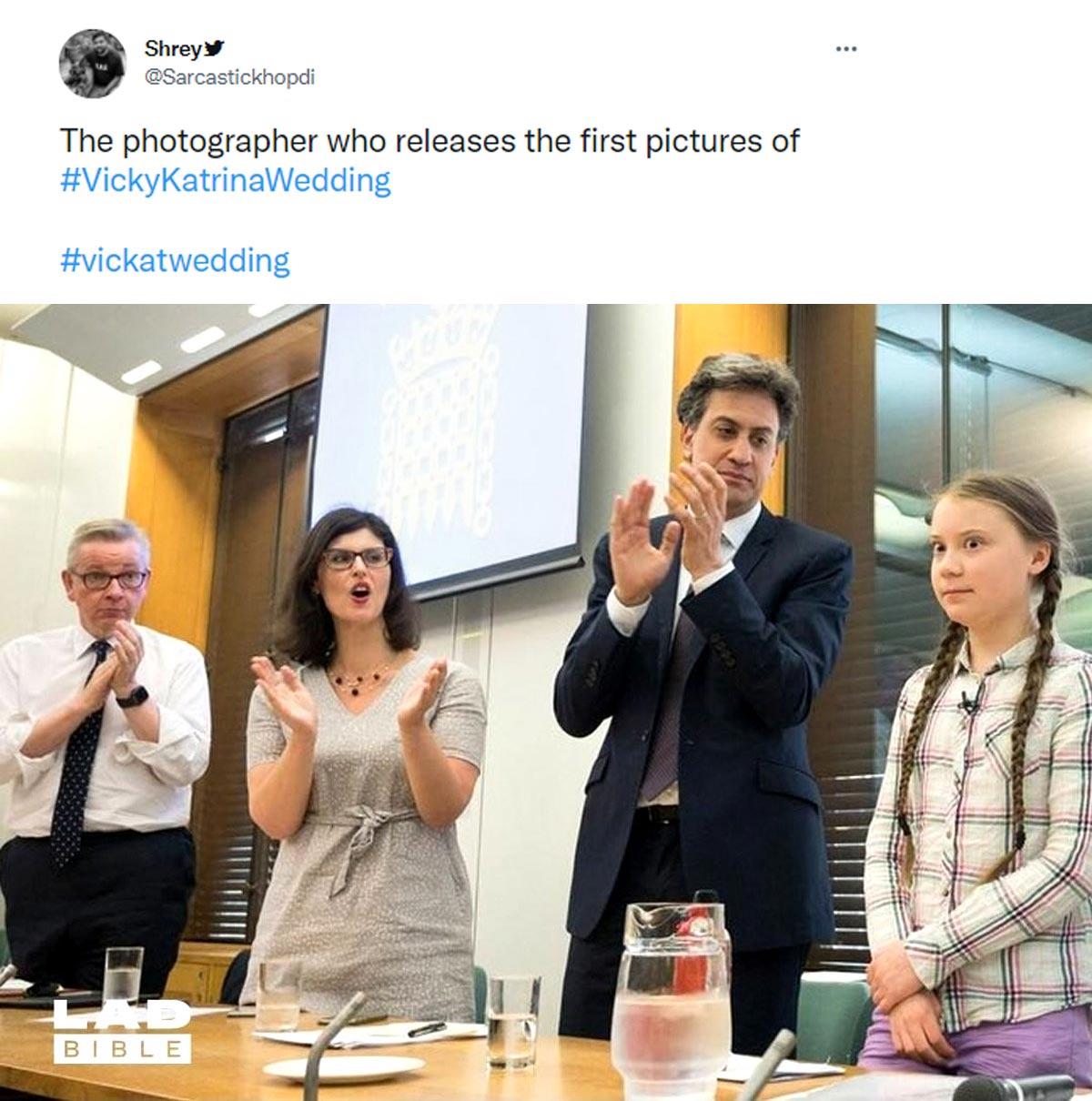 Photograph: Kind courtesy Shrey/Twitter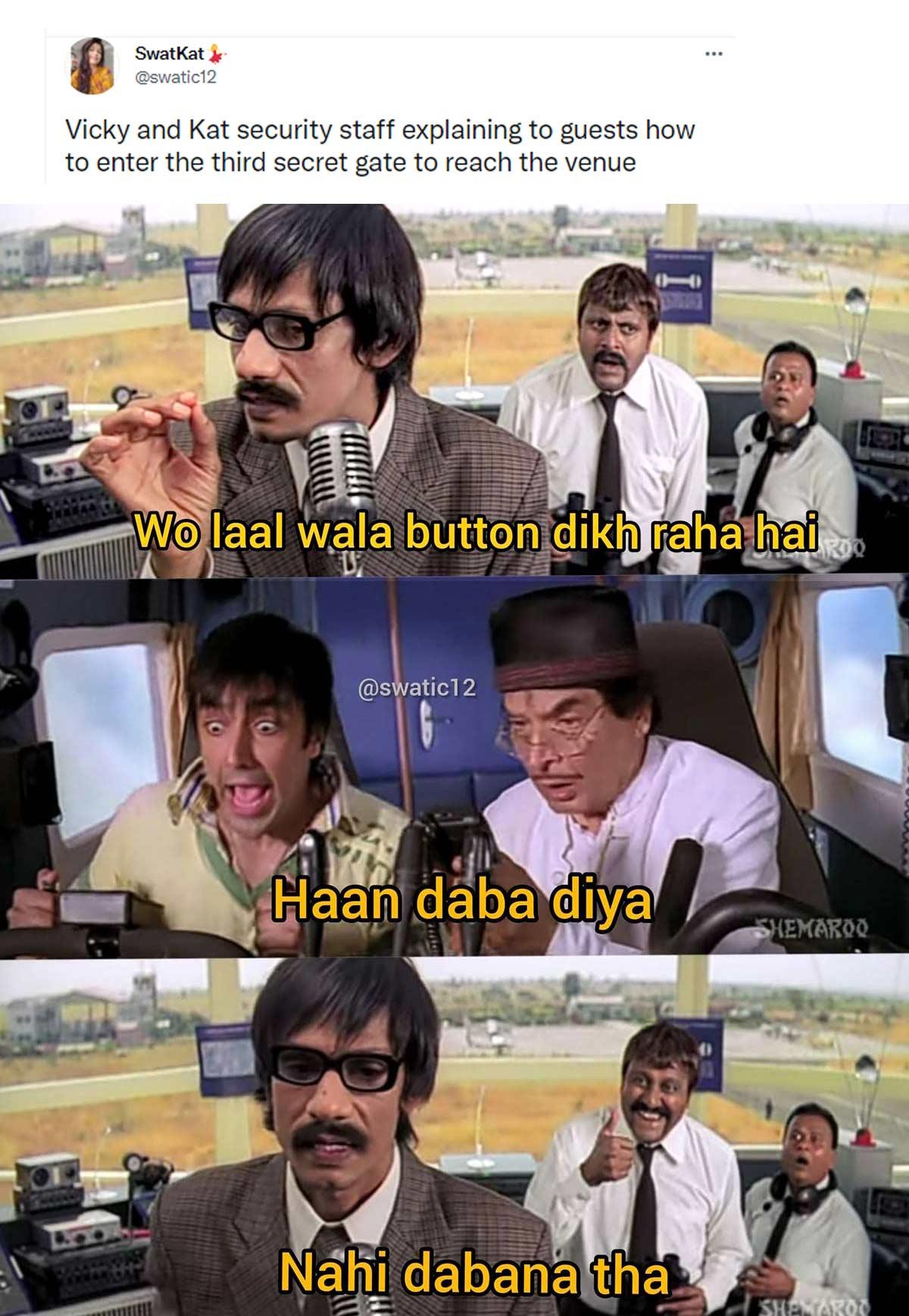 Photograph: Kind courtesy SwatKat/Twitter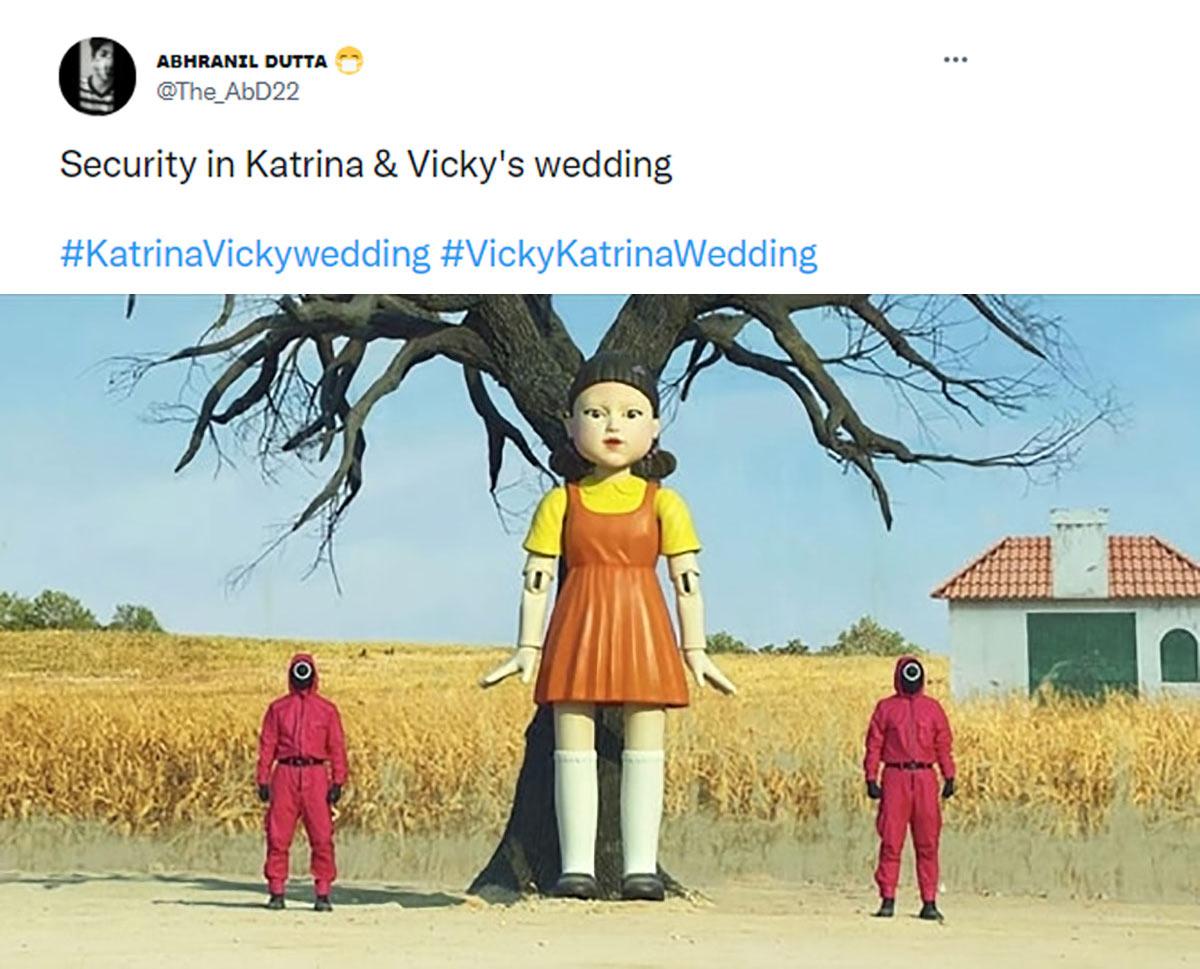 Photograph: Kind courtesy Abhranil Dutta/Twitter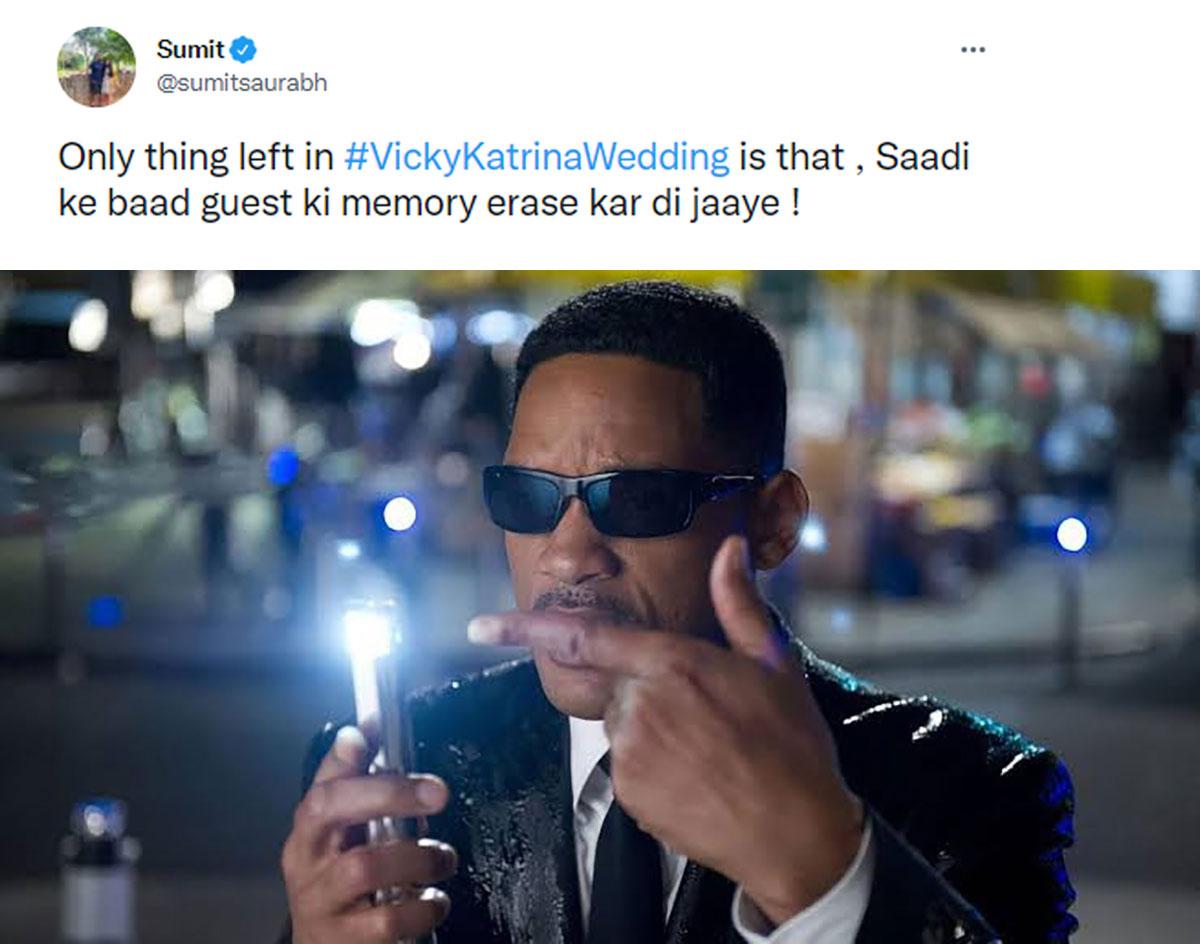 Photograph: Kind courtesy Sumit/Twitter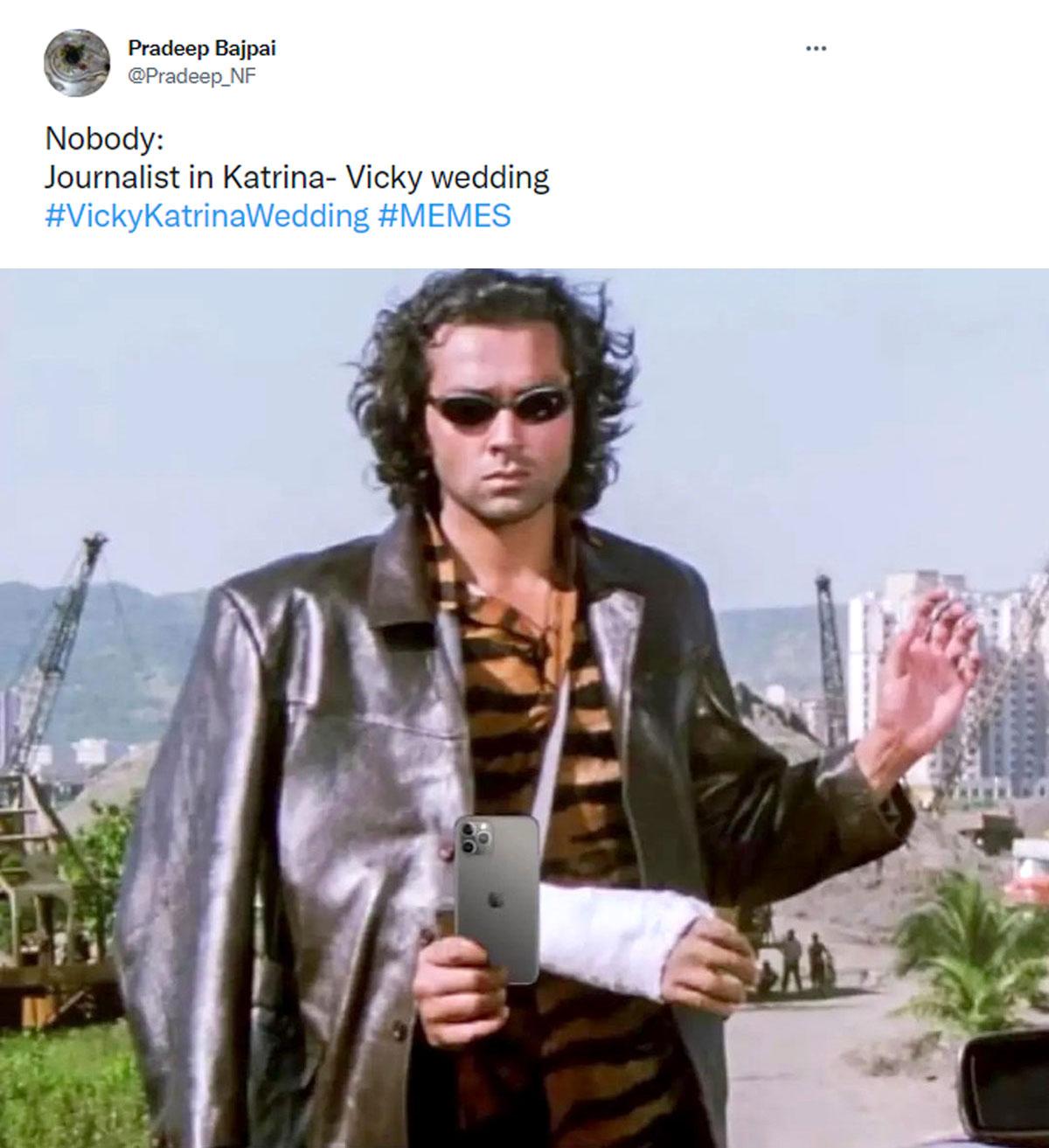 Photograph: Kind courtesy Pradeep Bajpai/Twitter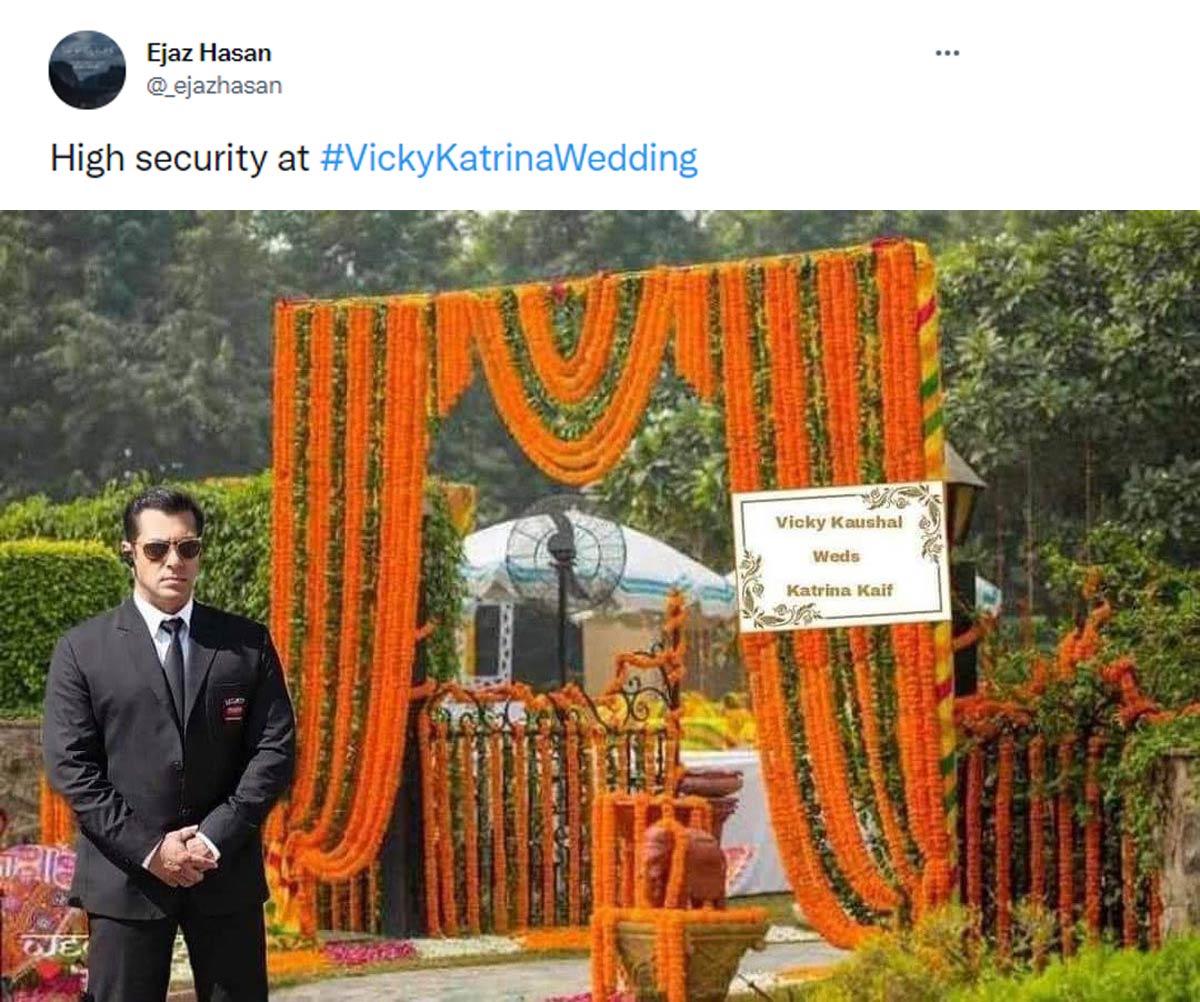 Photograph: Kind courtesy Ejaz Hasan/Twitter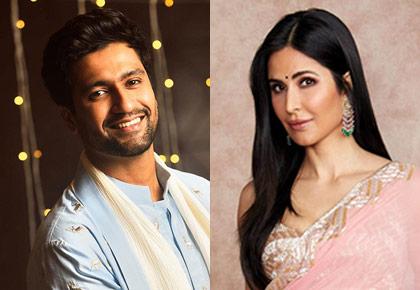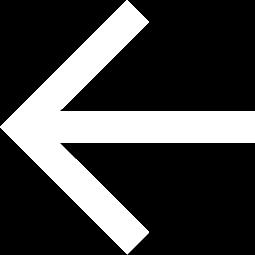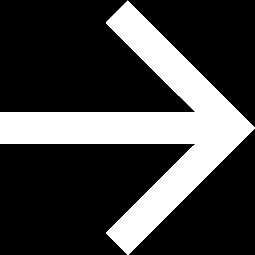 X