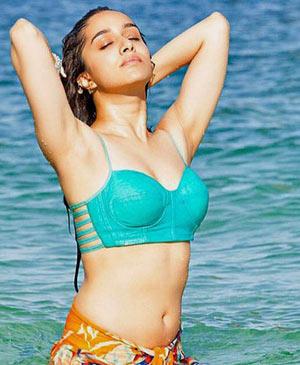 There's a marked difference in the standing order of the leading ladies in 2016 v/s the ones who topped the charts the year before.
Deepika Padukone led the list in 2015 but did not have a single release last year.
Kangana Ranaut did not have any releases either.
Priyanka Chopra was among the top three in 2015 but her 2016 release Jai Gangaajal was a non-starter.
Meanwhile, Anushka Sharma and Jacqueline Fernandez moved to the top of the charts and Alia Bhatt, Kareena Kapoor Khan and Sonam Kapoor remained consistent.
Anushka Sharma
Total Box Office collection: Rs 414 crore
Sultan: Rs 301.5 crore
Ae Dil Hai Mushkil: 112.5 crore
IMAGE: Anushka Sharma and Salman Khan in Sultan
Eight years in the movie business and Anushka Sharma seems to have finally got her due.
She's the highest grossing actress of the year for the first time in her career.
Her film Sultan is a blockbuster and despite Salman Khan being in the title role, she had an equal role.
Even in her Diwali release Ae Dil Hai Mushkil, a hit, she had an author-backed role along with Ranbir Kapoor.

Jacqueline Fernandez
Total Box Office collection: Rs 219 crore
Housefull 3: Rs 109 crore
Dishoom: Rs 70 crore
A Flying Jatt: Rs 40 crore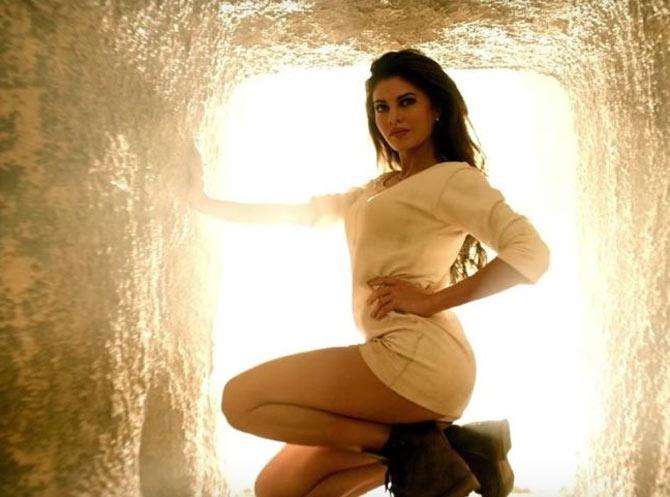 IMAGE: Jacqueline Fernandez in Dishoom
Jacqueline was a part of an ensemble cast in Housefull 3 and in the process, ended up adding a 100 crore hit to her kitty.
She was one of the three main characters in Dishoom, along with John Abraham and Varun Dhawan.
A Flying Jatt may not have been a success in the theatres but it made good business on television.
Alia Bhatt
Total Box Office collection: Rs 201.3 crore
Kapoor & Sons: Rs 73.3 crore
Dear Zindagi: Rs 68 crore
Udta Punjab: Rs 60 crore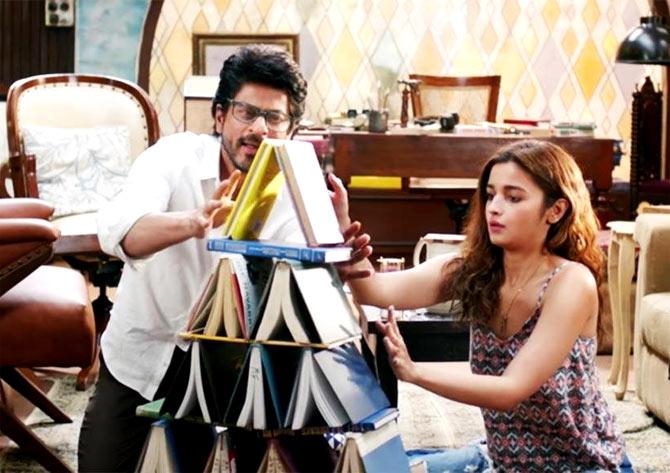 IMAGE: Shah Rukh Khan and Alia Bhatt in Dear Zindagi
Alia Bhatt chose three totally different movies, with great results.
She was a part of an ensemble starrer in Kapoor & Sons and though she had a relatively smaller part to play, the film's success set the stage for her.
Udta Punjab showed the world what she's made of as an actress. It gave her some rave reviews.
Later, she stole the show with Dear Zindagi once again.
Nargis Fakhri
Total Box Office collection: Rs 152 crore
Housefull 3: Rs 109 crore
Azhar: Rs 33 crore
Banjo: Rs 10 crore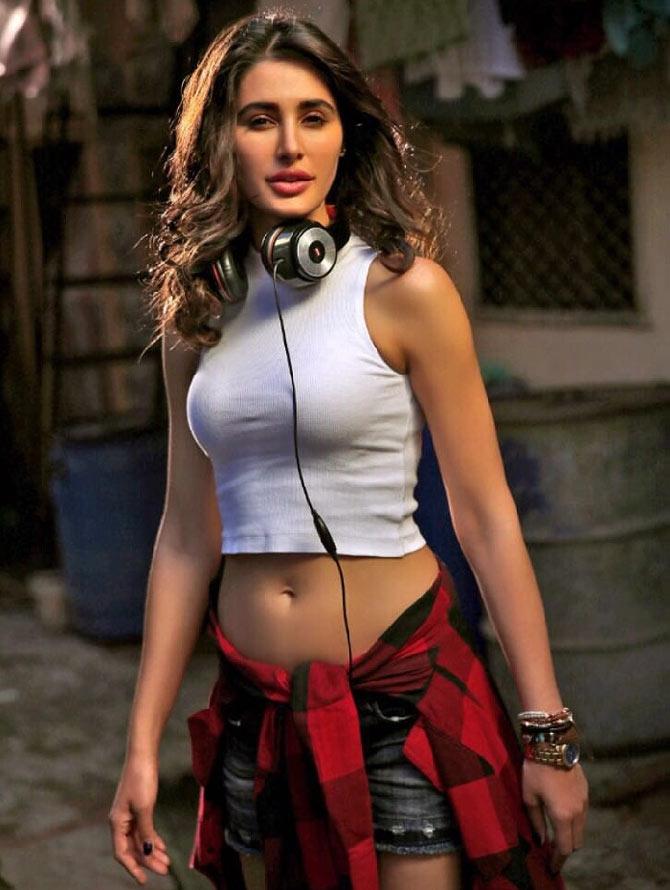 IMAGE: Nargis Fakhri in Banjo
Housefull 3 has allowed Nargis Fakhri to find her place in the charts.
Though she had a small part to play in the ensemble affair, she has gain from the film's success.
Her other two films, Azhar and Banjo, did not set the box office on fire. She may have managed a 100 crore success in a multi-starrer affair but now needs to deliver solo in order to find herself her in the top 10 2017 chart.

Nimrat Kaur
Total Box Office collection: Rs 129 crore
Airlift: Rs 129 crore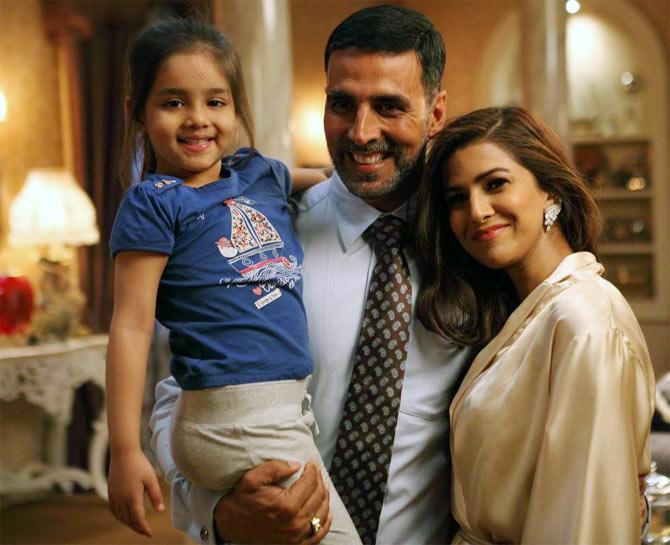 IMAGE: Akshay Kumar with his onscreen daughter Adiba Hussain and Nimrat Kaur in Airlift
Nimrat Kaur was a part of Bollywood's first hit of 2016, Airlift. She was more than just an accompanying partner to Akshay Kumar and managed to demonstrate her acting skills.
Though she has stepped into the 100 crore club with this film, Nimrat has surprisingly not signed not signed any more films.
Ileana D'Cruz
Total Box Office collection: Rs 128 crore
Rustom: Rs 128 crore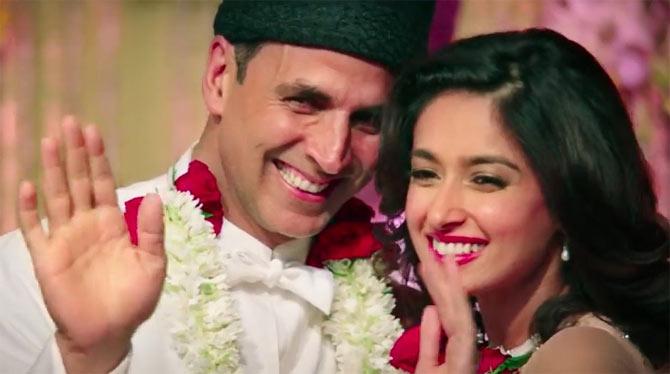 IMAGE: Akshay Kumar and Ileana D'Cruz in Rustom
Ileana started her Bollywood career with a 100 crore affair Barfi! and followed it up with a reasonably successful Main Tera Hero.
She's followed it up with the Akshay Kumar-starrer Rustom, playing a woman with grey shades.
With Akshay driving the show, Ileana has managed to add a superhit to her kitty. Now, she needs to sustain her career with Mubarakan and Baadshaho.


Kareena Kapoor Khan
Total Box Office collection: Rs 111 crore
Udta Punjab: Rs 60 crore
Ki & Ka: Rs 51 crore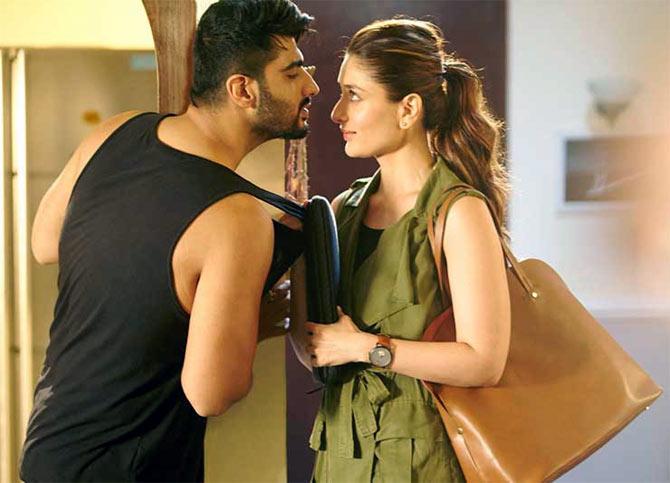 IMAGE: Arjun Kapoor and Kareena Kapoor Khan in Ki & Ka
Kareena Kapoor Khan was seen in two performance-oriented roles in Udta Punjab and Ki & Ka. She had contrasting parts in the films and was much appreciated.
With both films ensuring decent business, Kareena ensured that her stocks were managed well before she headed for maternity leave.

Sonam Kapoor
Total Box Office collection: Rs 75.65 crore
Neerja: Rs 75.65 crore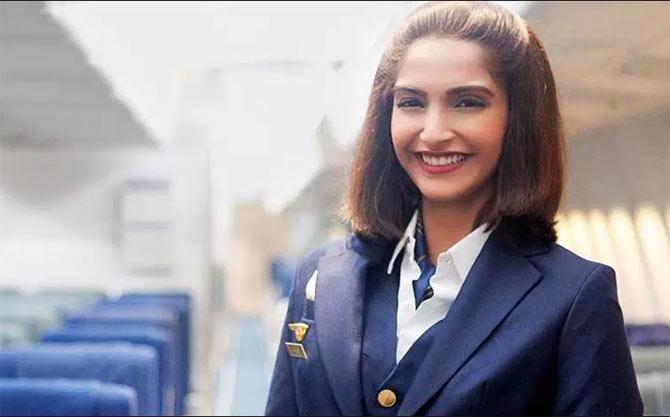 IMAGE: Sonam Kapoor in Neerja
Sonam may have starred in just one film in 2016 but she managed to hit a six!
Neerja received rave reviews from the critics and audiences. As a result, it ended up going past the 75 crore mark and emerged as a superhit.
Expect Sonam to grab a lot of awards this year.


Shraddha Kapoor
Total Box Office collection: Rs 88.5 crore
Baaghi: Rs 77 crore
Rock On!! 2: Rs 11.5 crore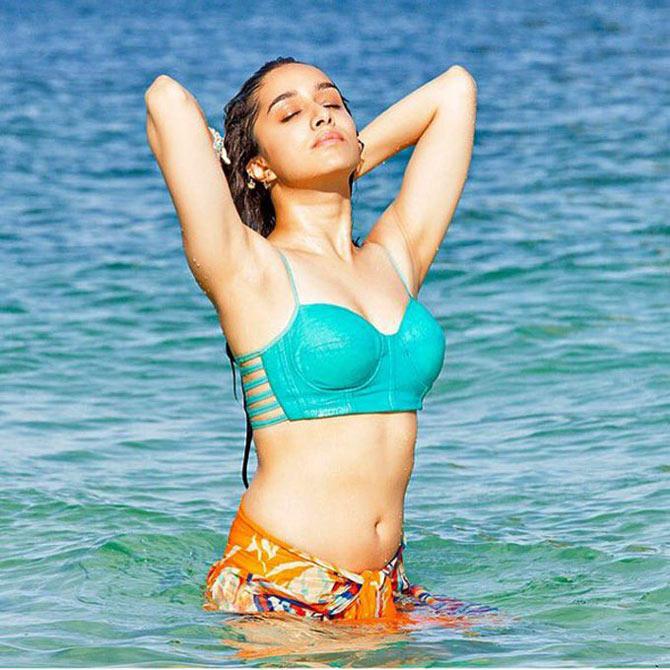 IMAGE: Shraddha Kapoor in Baaghi
2016 was a mixed year for Shraddha Kapoor. While she got a hit in Baaghi, she also delivered a disaster in Rock On!! 2.
Baaghi had her catering to the masses and she met some with a rousing reception.
On the other hand, the latter had her aiming for the multiplex audiences but no one bothered to even see what the film was all about. Let's hope she bounces back with OK Jaanu.


Taapsee Pannu, Kirti Kulhari and Andrea Tariang
Total Box Office collection: Rs 68 crore
PINK: Rs 68 crore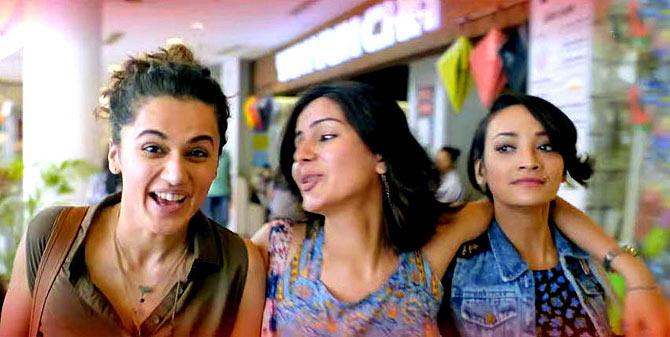 IMAGE: Taapsee Pannu, Kirti Kulhari and Andrea Tariang in PINK
Taapsee Pannu, Kirti Kulhari and Andrea Tariang starred in one of the most talked about movies of the year and delivered brilliant performances. They held their own even when they shared the screen with powerhouse performer Amitabh Bachchan.
Taapsee now has a string of releases in 2017 (five, at the last count) while Kirti is Madhur Bhandarkar's central protagonist in Main, Indu.
Disclaimer:
1. Only Hindi film releases have been counted, no dubbed versions.
2. Only India business has been considered, not overseas.
3. Only lead roles have been considered, no cameos or special appearances.
4. Only those actors have been considered whose films have generated combined revenue of at least 60 crore at the box office.
5. All collections as per production and distributor sources.