Happy birthday, Aamir!
Aamir Khan took a two-day break from shooting his new film Thugs Of Hindustan in Jodhpur and flew down to Mumbai to celebrate his 53rd birthday with his family.
His wife Kiran Rao received him at the airport with a hug and a kiss.
Later in the day, Aamir met up with the media at his building compound, and cut a cake with them.
Pictures from Aamir's birthday celebrations.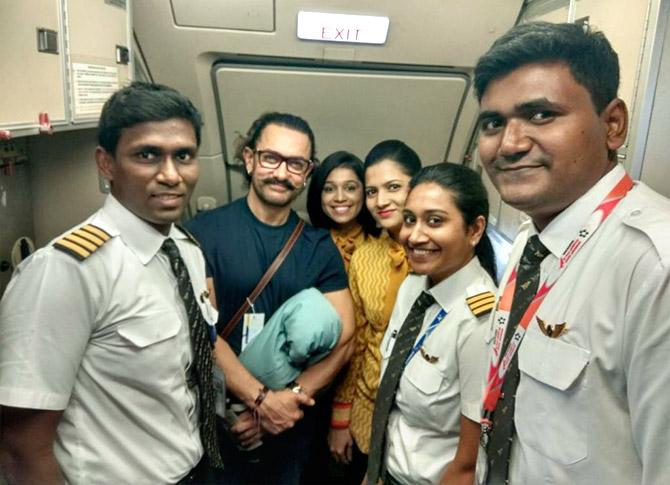 Air India pilots and crew click a picture with Aamir, and posted it on Twitter.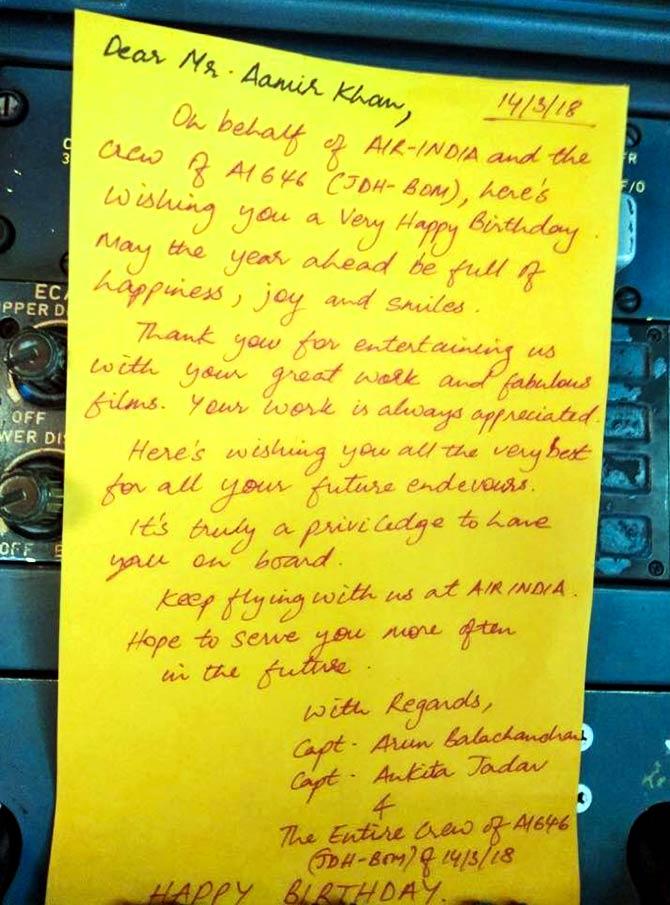 The Air India staff also wrote a sweet letter for the birthday boy.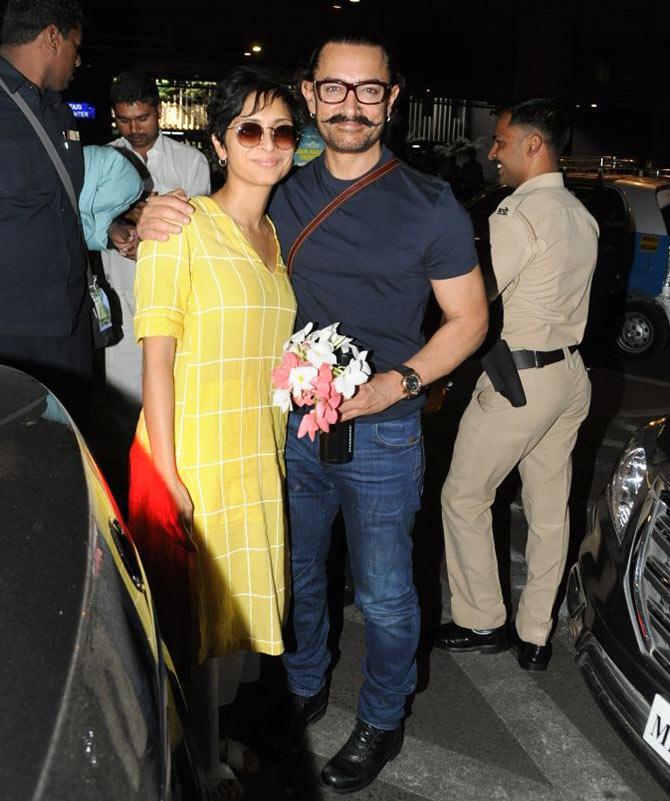 Kiran Rao receives Aamir at Mumbai's Chhatrapati Shivaji International Airport.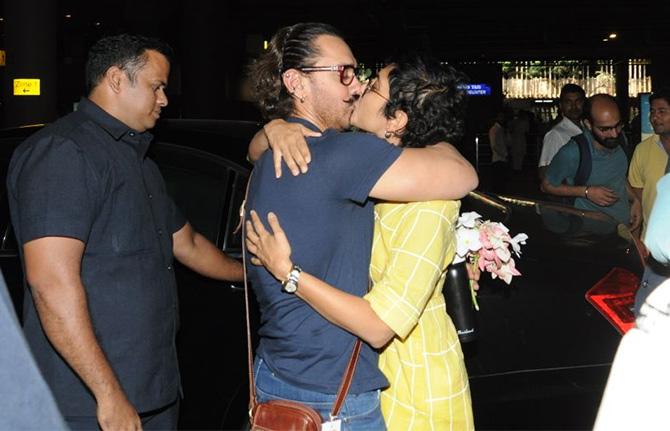 They seal it with a passionate kiss.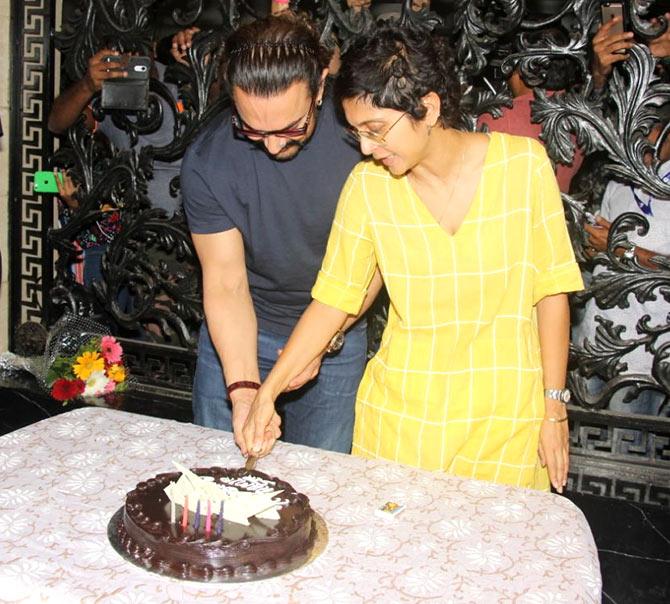 Aamir and Kiran cut his birthday cake at his building lounge in Bandra, north west Mumbai.
Which bad habit does Aamir want to get rid of? He tells us in this video. Video: Afsar Dayatar/Rediff.com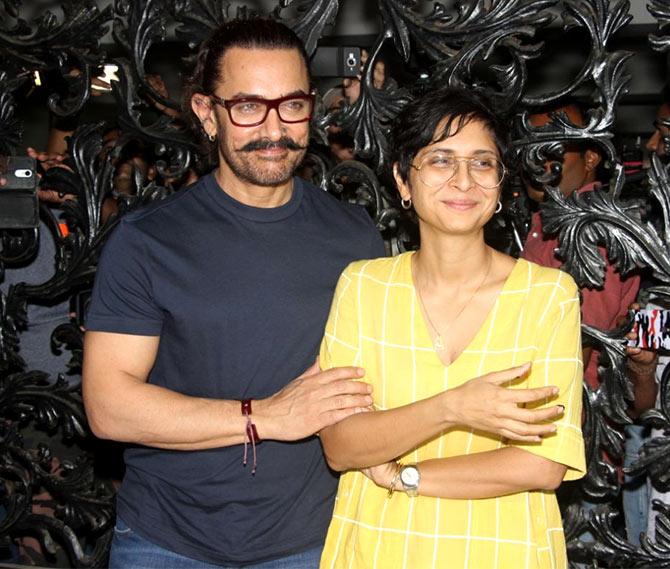 Camerapersons try hard to capture the couple from behind.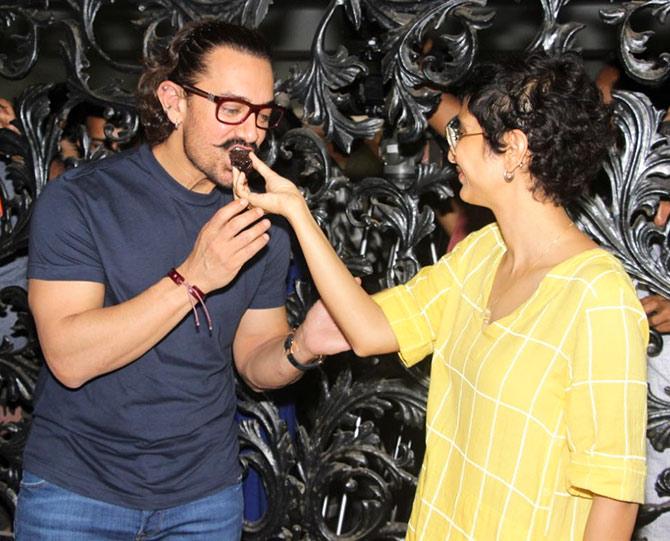 Aamir says Amitabh Bachchan was the first to wish him.
During the shoot, Aamir did not realise what the time was, but at midnight, Amitabh's 'booming voice on the mike' wished him.
The megastar is doing better now, Aamir says. "He's got shoulder and back injuries which got aggravated because he is doing a lot of action in the film. You will see him do action after many years," Aamir adds.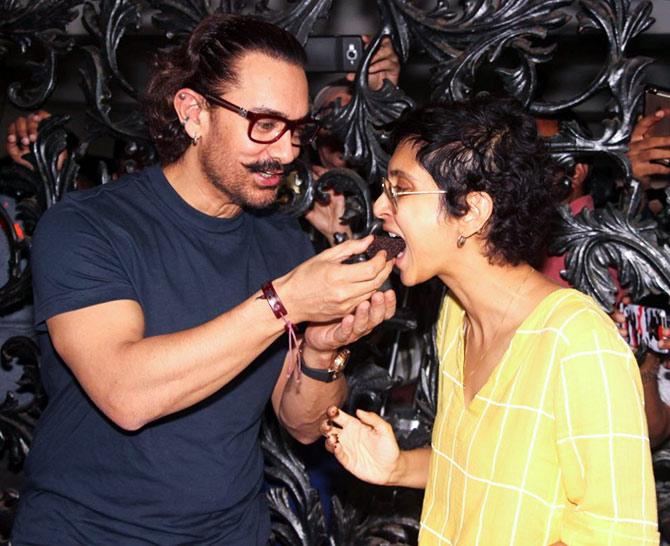 A cake for the lady.
Aamir debuted on Instagram on his birthday with a picture of his mother Zeenat Hussain.
"Whatever I am today is because of Ammi," Aamir told the media.
It was Kiran's idea, he says, to try out Instagram, as she enjoyed her experience on it.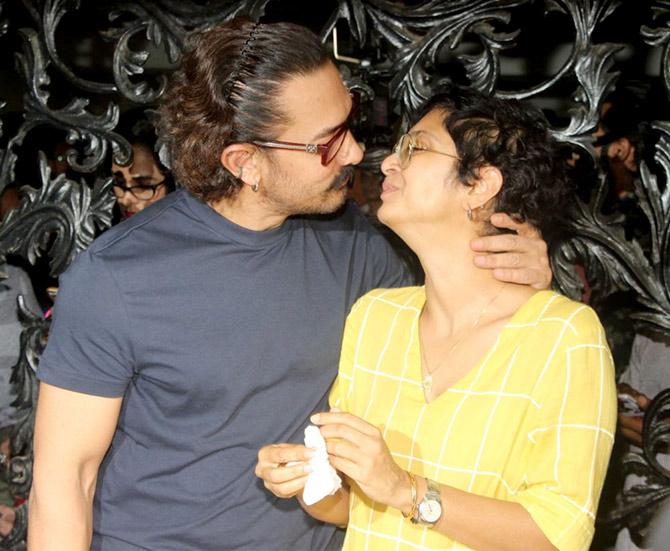 Aamir seems to have really missed his wife.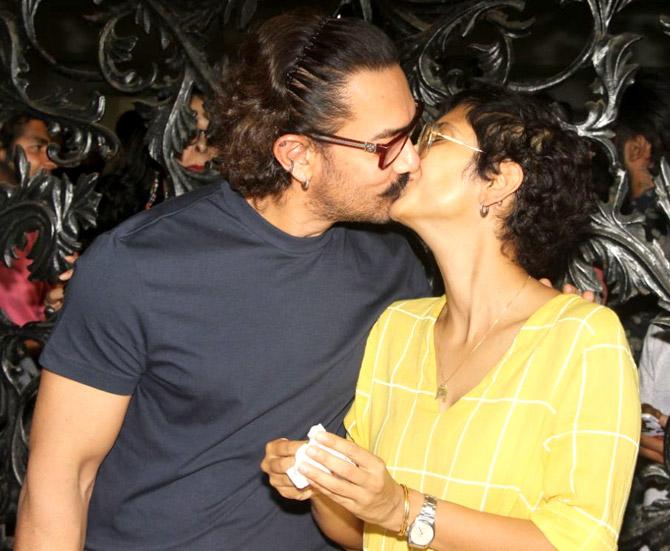 This one is for keeps.
Photographs: Pradeep Bandekar