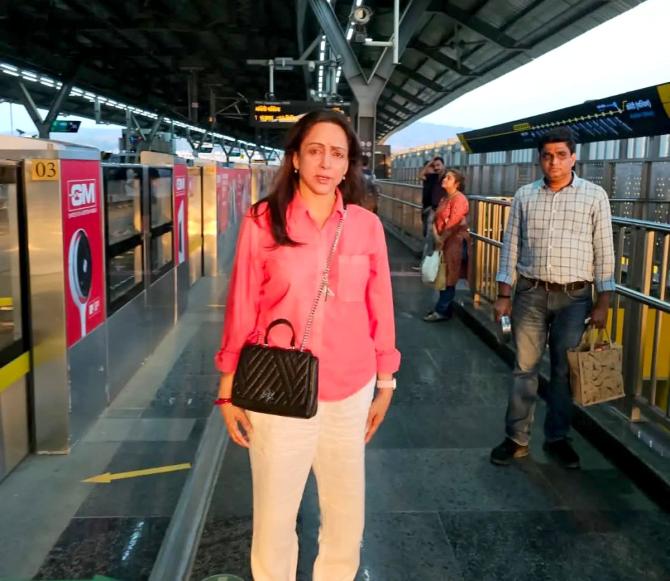 With Mumbai reeling under heavy traffic, commuters have been seen opting to travel by the Metro.
Our celebrities are also ditching their luxury cars and picking public transportation.
On Tuesday, April 11, 2023, actor-turned-politician Hema Malini was spotted travelling in the Mumbai Metro.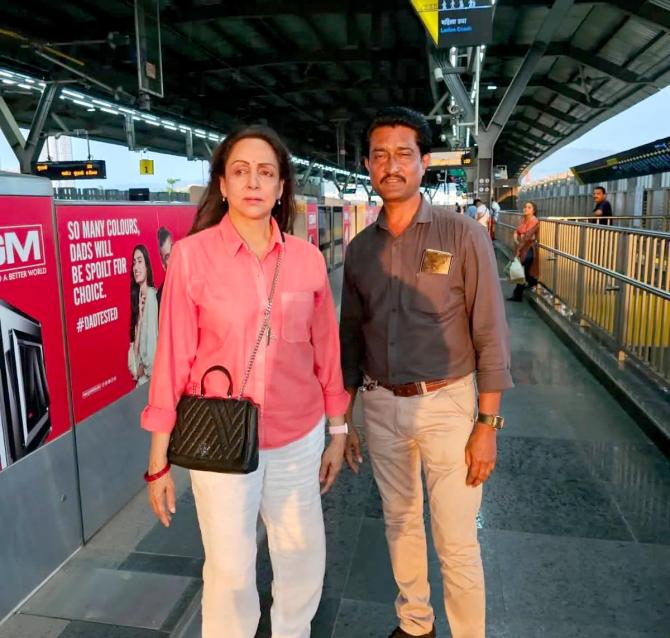 Taking to social media, she shares her experience of travelling in the Metro.
It takes her two hours to reach Dahisar, north Mumbai, by car, so she decided to take the Metro instead for quicker travel time.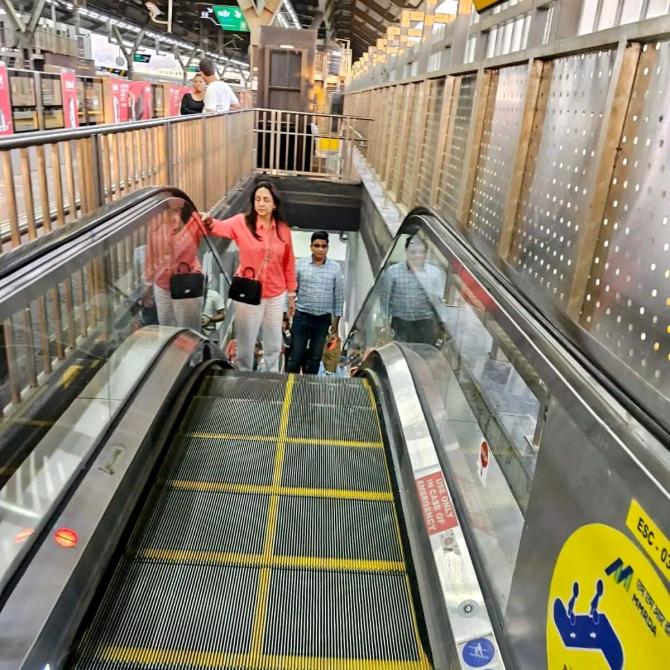 'I must share with all of you my unique, wonderful experience. Drove 2 hours to reach Dahisar by car, so tiring! In the eve decided I would try the metro, and OMG! What a joy it was! True, we went thro tough times during the constr, but worth it! Clean, fast & ws in Juhu in 1/2 hr,' Hemaji -- the MP from Mathura -- writes.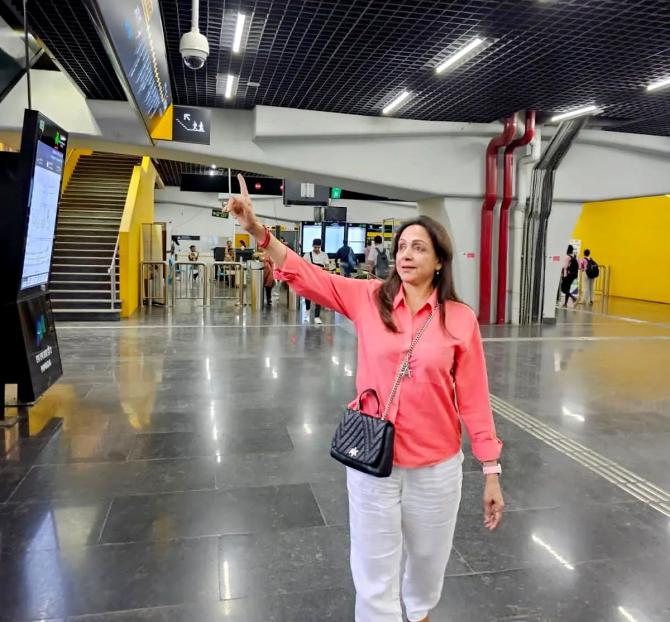 On the same day, Hema Malini also travelled by an autorickshaw.
Talking about the rickshaw ride, she wrote, 'After my metro experience, decided to go by auto from DN Nagar to Juhu & that too was fulfilled. Landed by auto at my house & the dazed security could not believe their eyes!'
'All in all, a wonderful, pleasurable experience for me!'