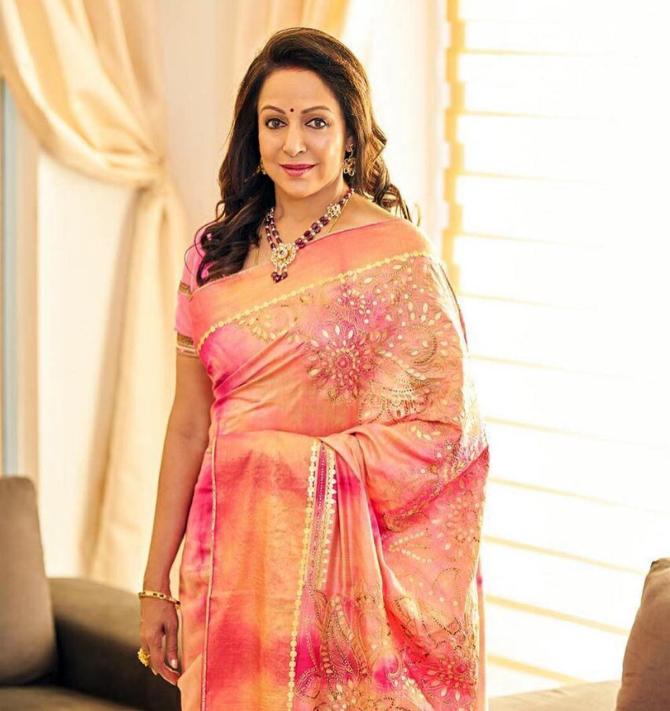 Hema Malini, who will turn 72 on October 16, has recorded two songs for Durga Puja.
"I have sung before," she tells Subhash K Jha.
"I have done devotional numbers earlier. But this time, I think I have finally sung to my satisfaction. The songs are composed by Anjali Dayal. Have I sung the songs well? I hope I have but I will feel satisfied only when Lataji (Mangeshkar) listens to them and approves."
The actress has sent the songs to Lataji on WhatsApp.
Hemaji sang professionally for the first time in 1974 in the film Haath Ki Safaai.
The song Peene Waalon Ko Peene Ka Bahana Chahiye, composed by Kalyanji-Anandji, became a big hit and Hemaji was asked to sing more of her own songs on screen.
"I had Lataji to sing for me, so I was not prepared to sing more of my own songs then. But lately, I feel the urge to express myself through song. Maybe it's age," she says.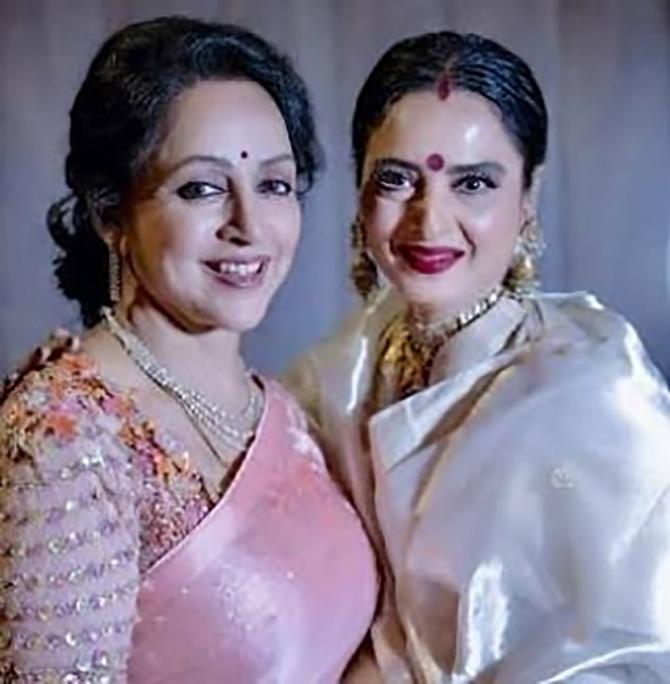 What are her birthday plans?
"Just the family and a quiet dinner. I don't want to take any risks by inviting friends. I know they will understand," she says.
Hemaji's colleagues -- Rekha and Amitabh Bachchan -- celebrated their birthdays over the weekend.
"I wish them all the best. I have done so many films with Amitji. We should do another one soon. As for Rekha, she is a dear friend. I haven't met her in ages. I hope she's happy."