'India doesn't belong to these people, it's ours.'
'We need to wake up and save India right now.'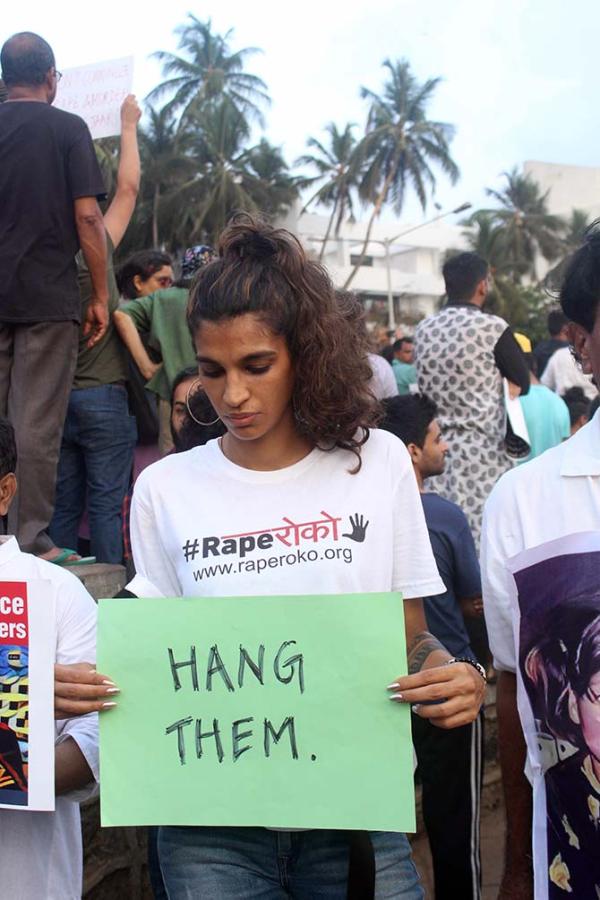 Several Bollywood figures including Helen, Twinkle Khanna, Ekta Kapoor, Kiran Rao, Aditi Roy Hydari, Rajkummar Rao, Vishal Dadlani and Patralekhaa joined a protest to demand justice for the victims in the Kathua and Unnao rape cases, which have caused nation-wide outrage.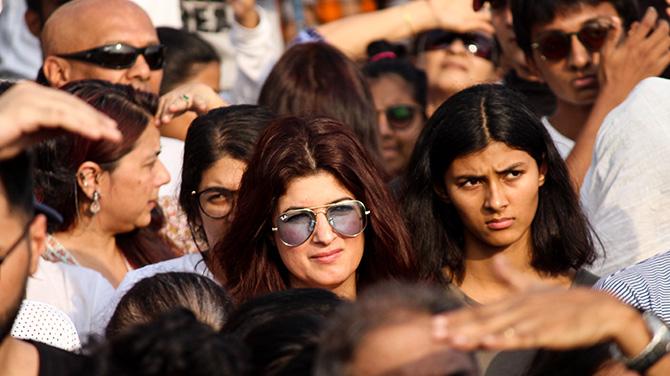 The protest, held in Mumbai on Sunday, April 15, saw hundreds of people gathered at Carter Road, Bandra, north west Mumbai, holding placards with messages like 'Don't let this movement fade away'.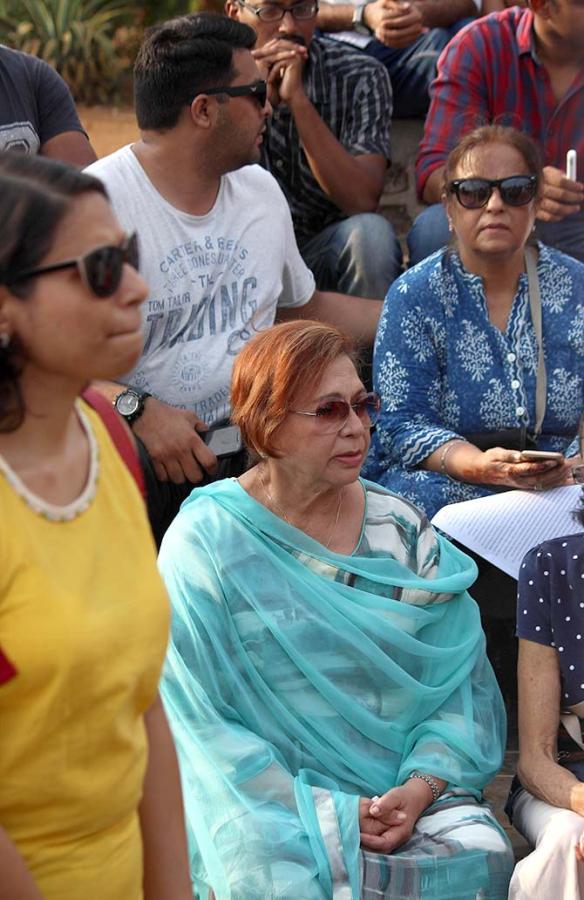 "I'm ashamed, I'm sad," the legendary actress Helen told reporters. "It's horrifying. What will be the punishment? After a few days, they will make you forget about it. What can we do? The higher authorities should come forward."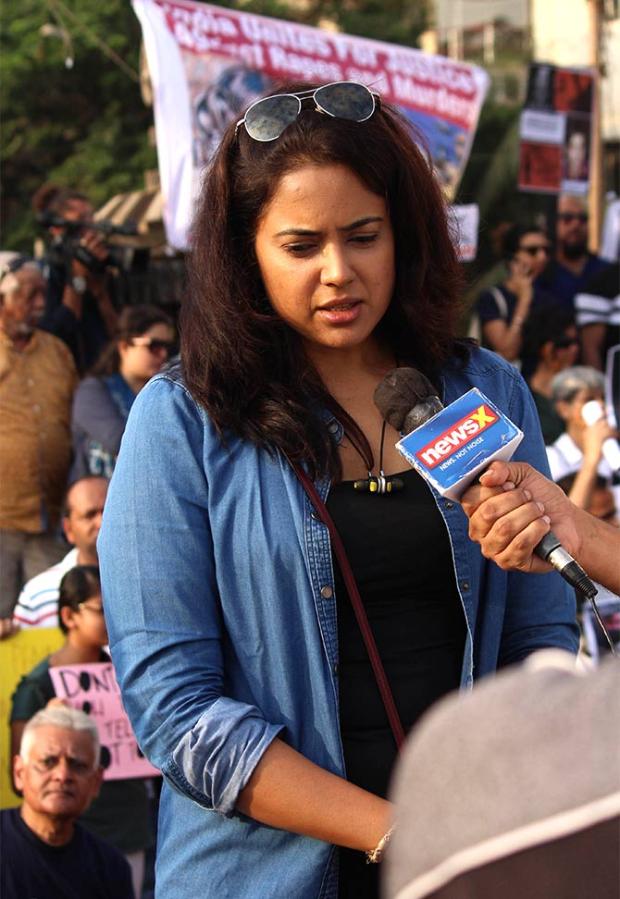 Aditi Rao Hydari, Sameera Reddy, singers Sona Mohapatra, Anushka Manchanda and composer Vishal Dadlani were part of the protest.
Priyanka Chopra, who is currently in Ireland, shared the invite for the protest on Twitter and appealed to people to attend it.
'If you can make it, please do. We all agree that armchair activism isn't enough. There is strength in numbers and in unity,' she tweeted.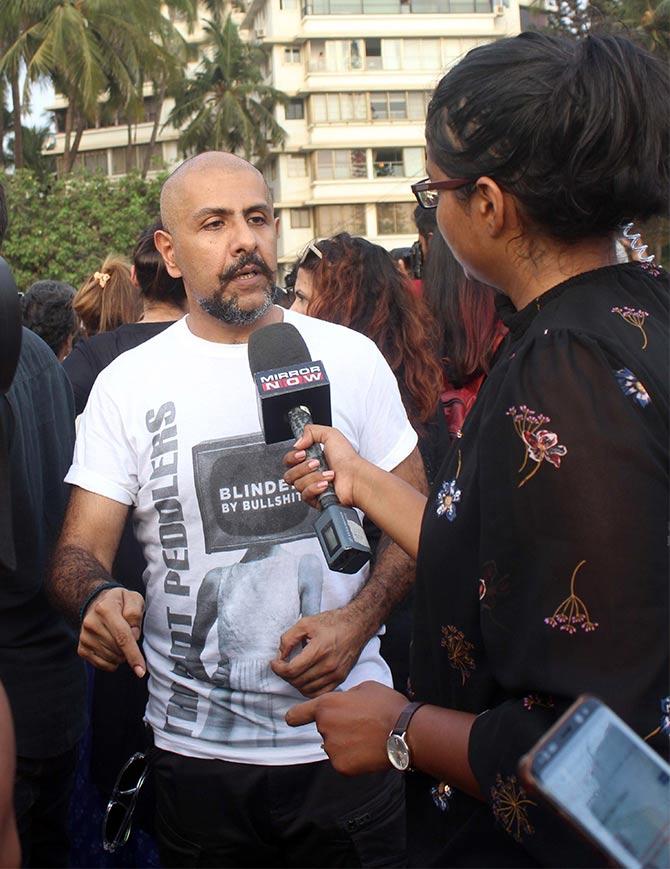 Vishal wanted the rapists to be given the harshest punishment and felt it was extremely sad that people called a bandh in apparent support of such a heinous crime.
"But remember, those who tried to save the rapists in both cases, they come from the same thought process. We need to understand, India doesn't belong to these people, it's ours. We need to wake up and save India right now," he added.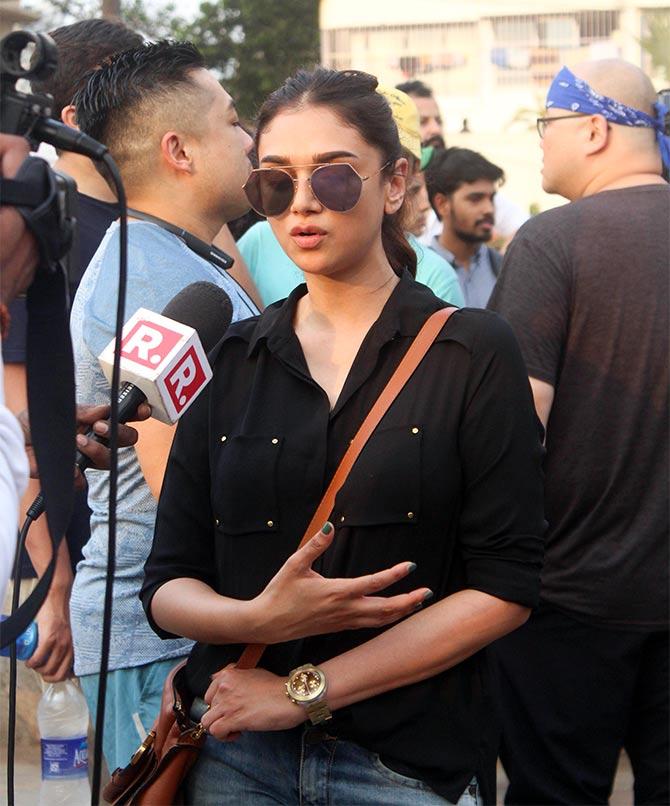 Aditi, who was seen holding a placard with a message 'Politicians/Police/Court help citizens, not rapists', said, "Till we do something, change won't happen."
"We need to understand the problem and make sure we tackle it. Because no one is doing that, we will have to do it," she added.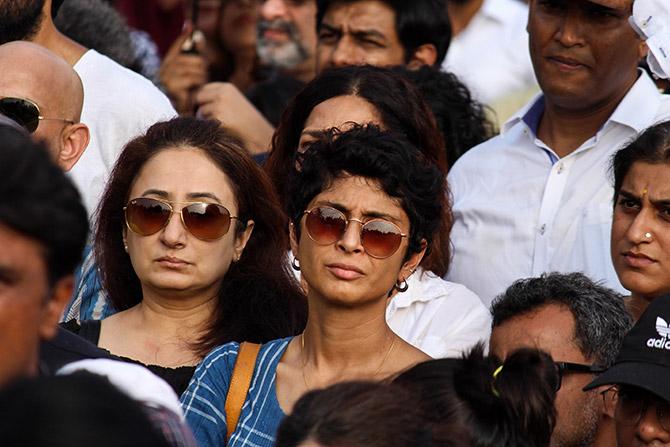 An eight-year-old girl was raped and killed in the Kathua district of Jammu and Kashmir.
A Special Investigation Team has arrested eight people, including two Special Police Officers (SPOs) and a head constable, in connection with the horrific crime.
In Uttar Pradesh's Unnao, a teenage girl alleged she was raped by Bharatiya Janata Party MLA Kuldeep Singh Sengar who was arrested by the CBI on Friday, April 13.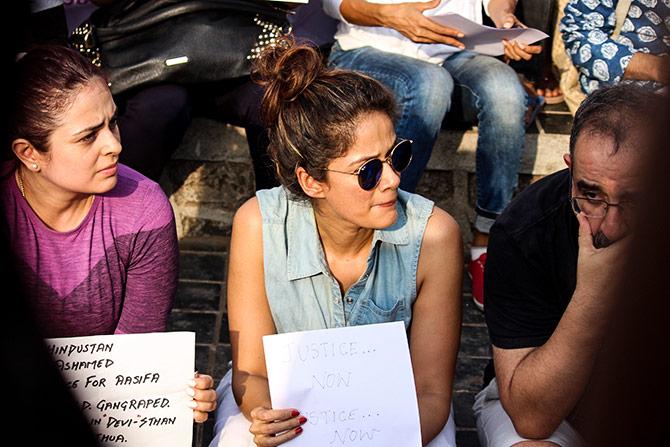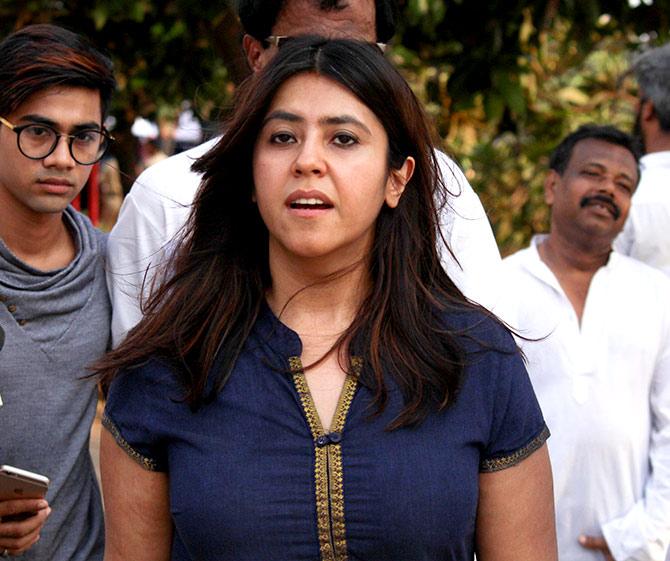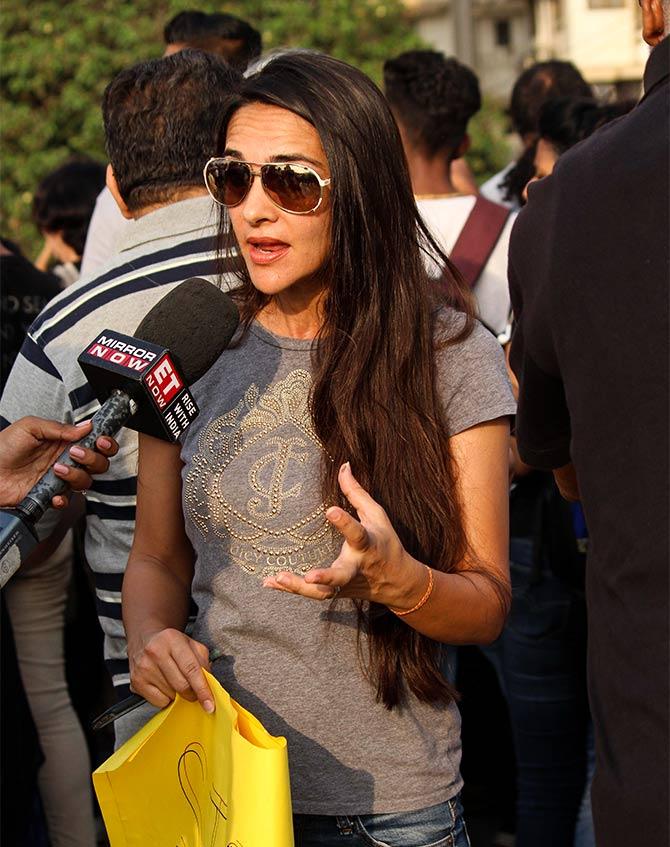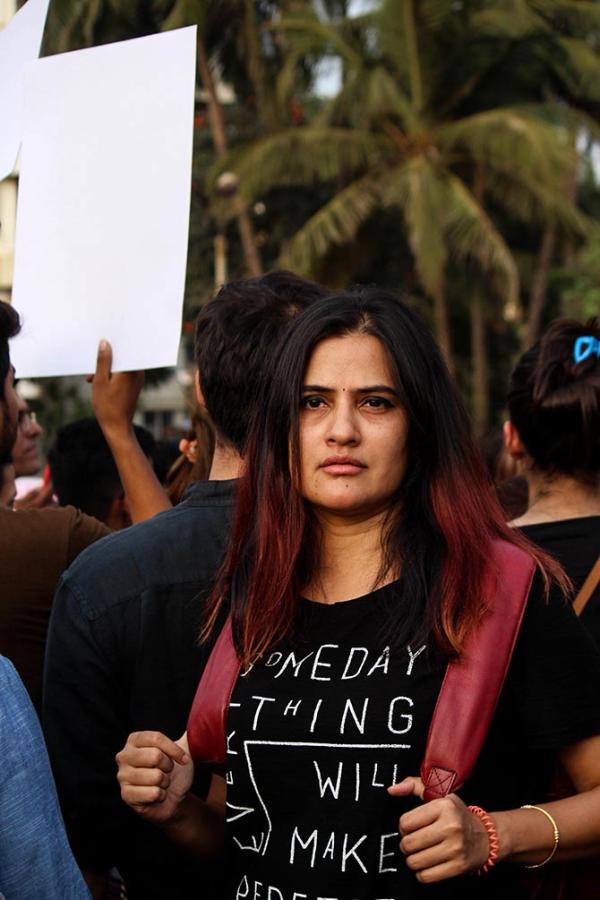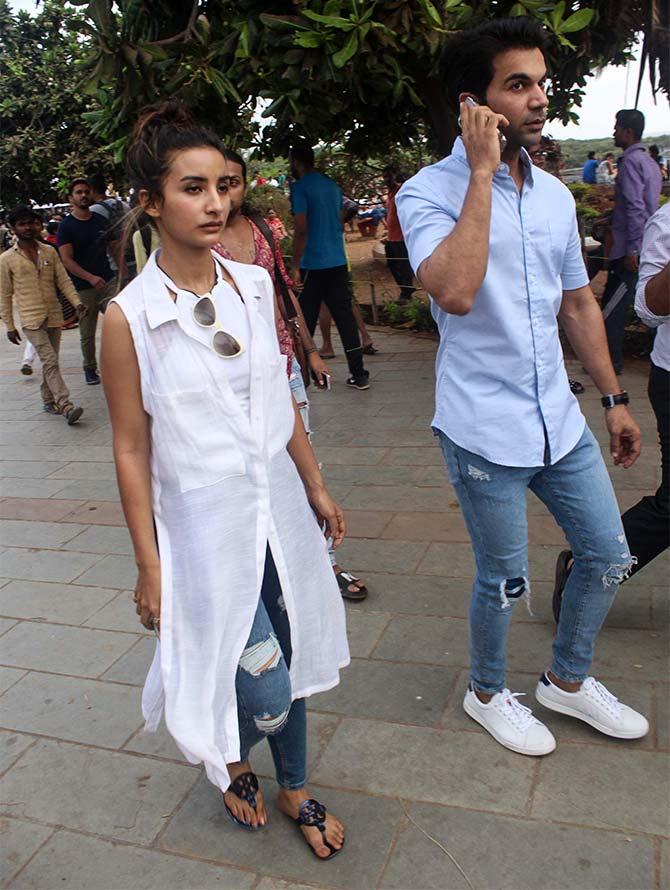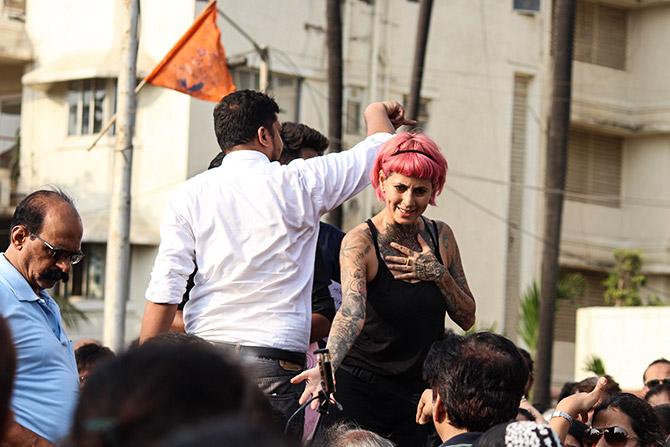 Photographs: Pradeep Bandekar