On Sridevi's third death anniversary, Subhash K Jha brings us five of her films that you have probably missed.
Jaag Utha Insan, 1984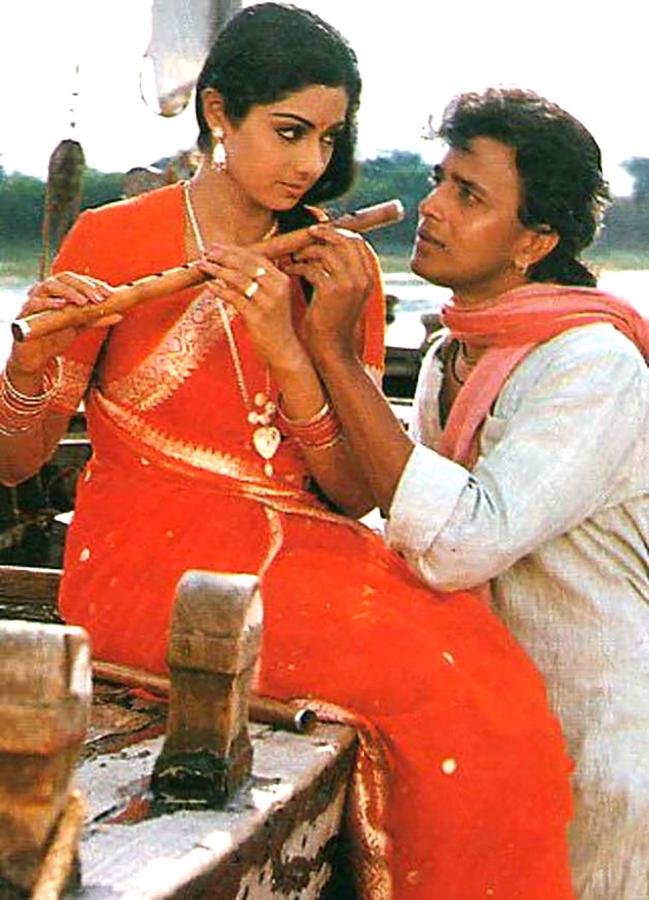 This, according to me, is the most neglected film of Sridevi's vast and far-ranging oeuvre.
She played a Brahmin girl in love with a Dalit boy (Mithun Chakraborty).
Her dancing with temples as the backdrop is to die for.
Director K Vishwanath, who normally preferred to work with Sridevi's rival Jaya Prada, made an exception here.
Very few films have captured this classical side of Sri's personality.
Bhagwan Dada, 1986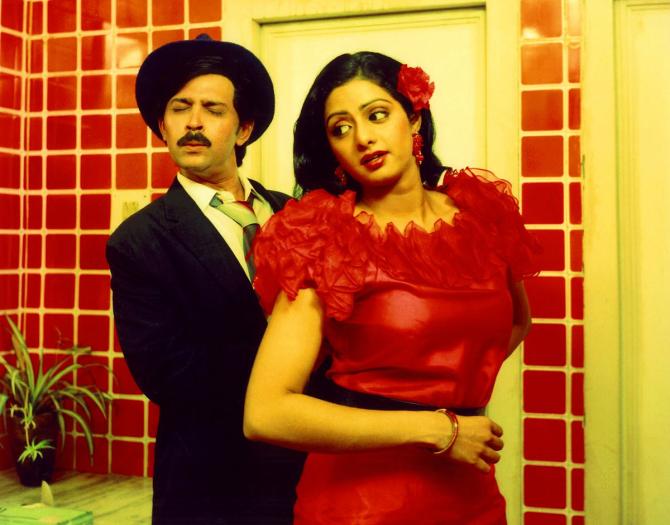 In this Rakesh Roshan-produced film, Sridevi was cast as a con woman, who takes moneyed men into hotel rooms, gets them drunk and runs off with their money.
The role was great fun to play and we can easily see Sridevi having the time of her life in the company of Rajinikanth and 12-year-old Hrithik Roshan.
Heer Ranjha, 1992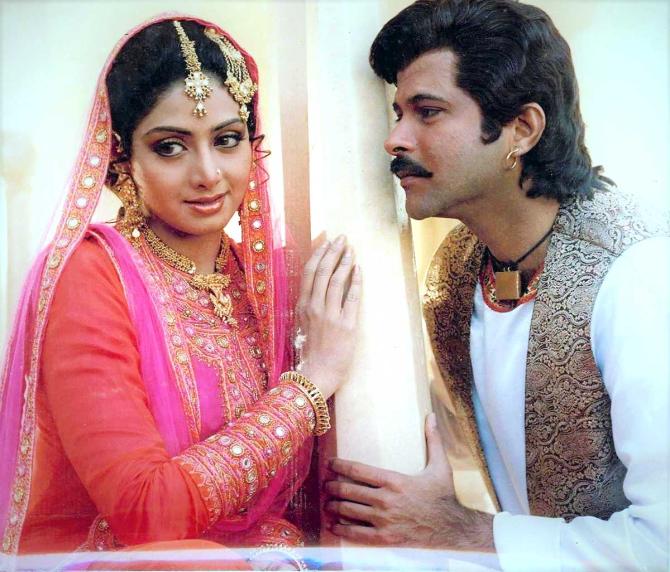 The love story has been brought on screen on several occasions.
This time, it was by Hamesh Malhotra, who directed one of Sridevi's big hits Nagina.
Heer Ranjha was an ambitious film featuring Sri with her future brother-in-law Anil Kapoor and a terrific music score by Laxmikant-Pyarelal.
But the film didn't work.
See it for Sridevi's ethereal beauty and her irresistible screen presence.
When she sings Rab Ne Banaya Mujhe Tere Liye in Lata Mangeshkar's voice, time really stands still.
Chaand Ka Tukda, 1994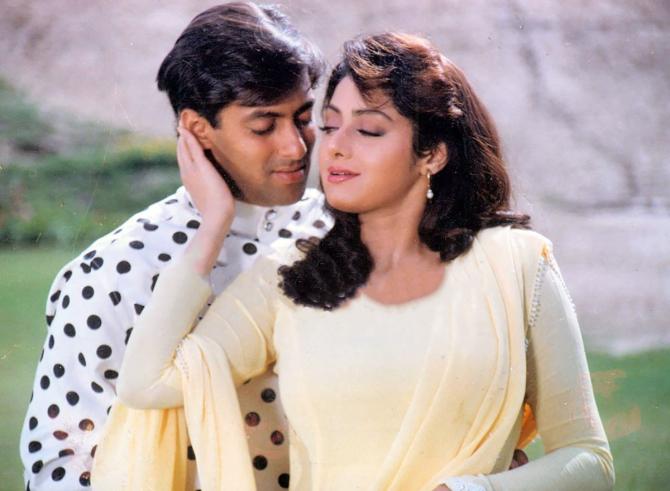 Sridevi possessed an unique ability to rise above the most banal of scripts.
She didn't need direction.
All she needed was to be told which way the camera was placed, and she was off.
She did two awful films -- Chandramukhi and Chaand Ka Tukda -- with Salman Khan.
I would go with the latter to display her wide range, from vivacity to tenacity, as she negotiated one of the many corny scripts given to her during her career.
Here, she is Radha, a woman out to usurp millionaire Salman of his wealth.
Sridevi never disappointed.
Army, 1996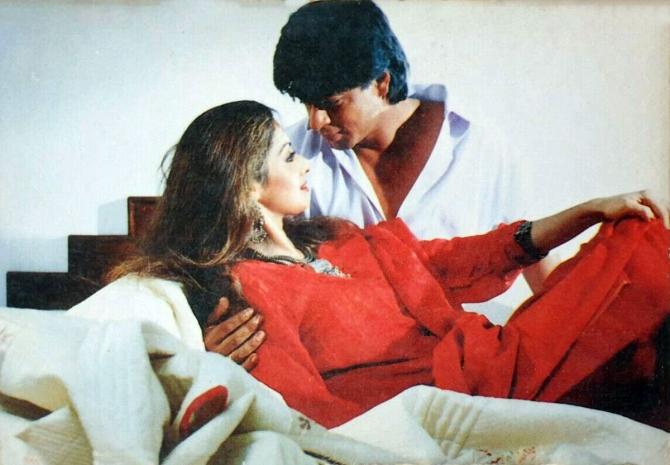 Sridevi, playing Sanjeev Kumar's role in Sholay, hires a bunch of unruly mercenaries to take revenge for her husband's murder.
It is a routine revenge saga lifted to incredible heights of dramatic velocity by the one-woman army.
This is one Sridevi's most under-rated performances.
One of the many pleasures of watching Army is to see Shah Rukh Khan play her husband in their only film together.