Making your Monday totally adorable with these pictures!
Instagram has *all* kinds of pictures.
Some of them are really hot while there are some we can't stop fawning over.
Mira Rajput Kapoor -- Shahid's missus -- shared a pic of their cutsie-pie and we can't just stop gushing over Misha.
We decided to discover more pictures of Bollywood kiddos and see what we found: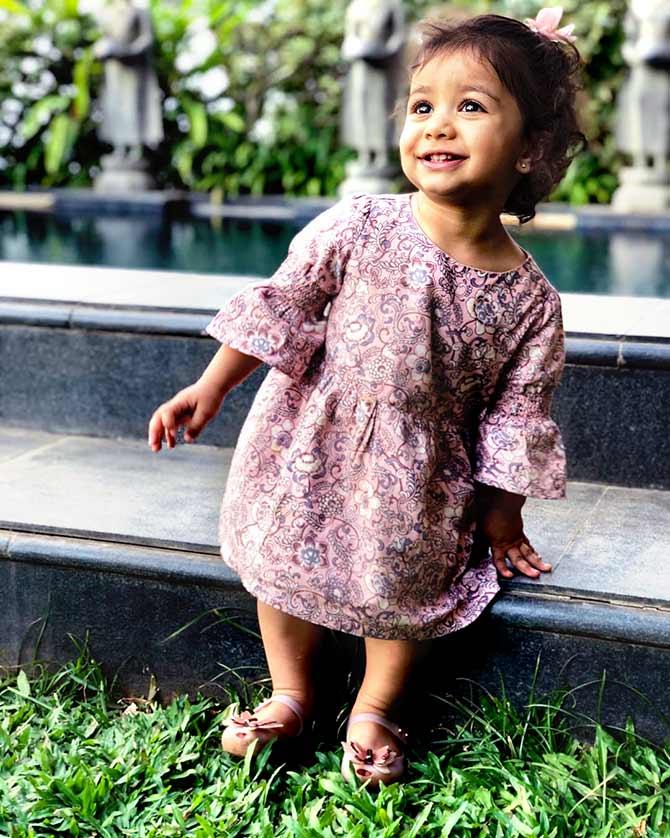 Photograph: Kind courtesy Mira Kapoor/Instagram
Falling in love with that smile!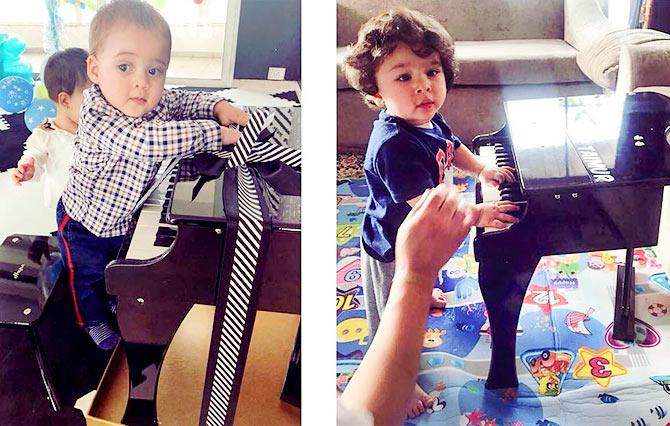 Photograph: Kind courtesy Karan Johar/Instagram
Say hello to future musicians, Yash and Taimur!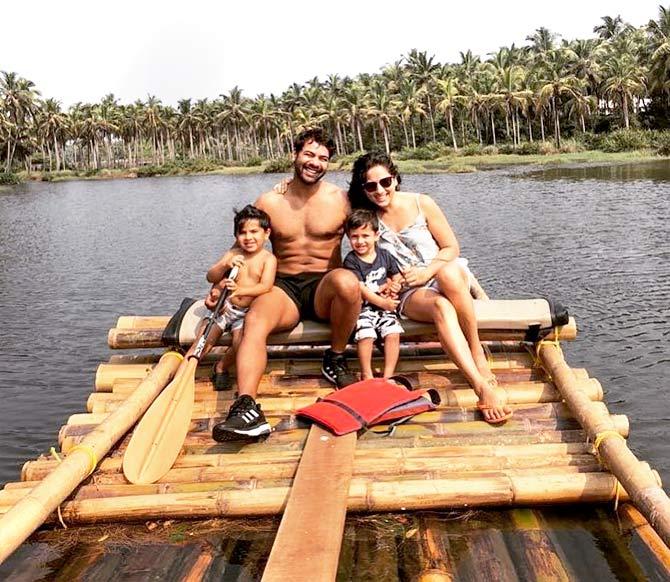 Photograph: Kind courtesy Shabir Ahluwalia/Instagram
Azai and Ivarr enjoy the backwaters with mum Kanchi Kaul and dad Shabir Ahluwalia.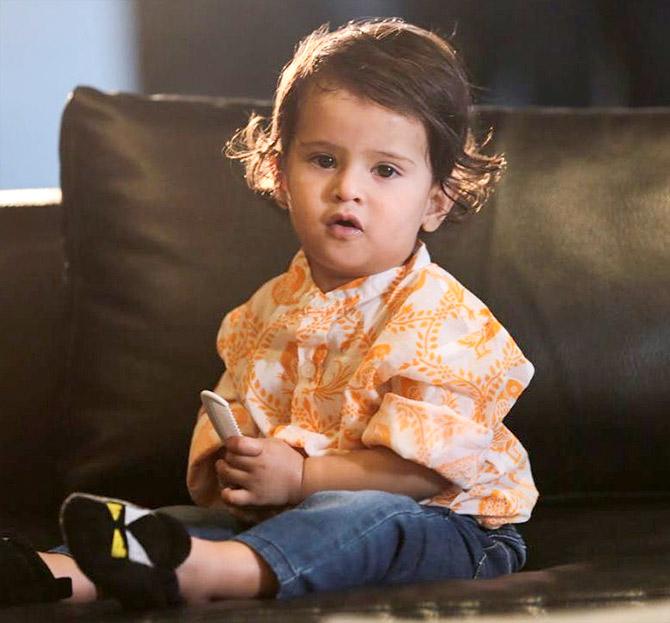 Photograph: Kind courtesy Shweta Tiwari/Instagram
Meet Reyansh Kohli, Shweta Tiwari's 'Super handsome Son'.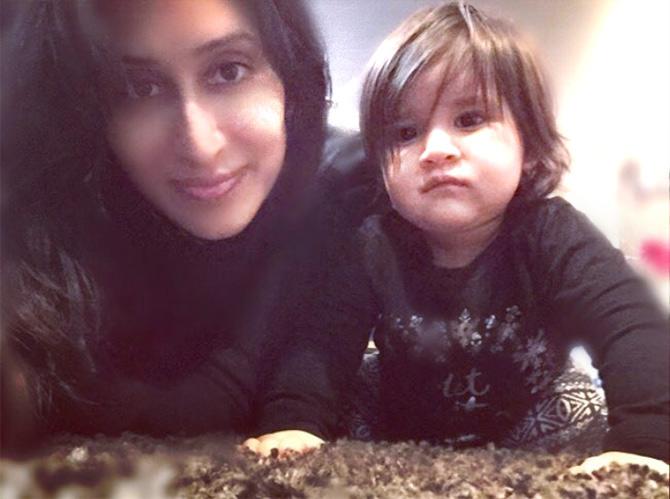 Photograph: Kind courtesy Teejay Sidhu/Instagram
That's Bella, one of Karanvir Bohra and Teejay Sidhu's twins.
Sharing this picture, mommy Teejay wrote, 'It's #Saturday night, and we were supposed to be in #Chicago, as special guests for the #LittleHearts #Charity Gala - but we're at home. Our sincerest apologies to everyone at the event - we were so looking forward to our first trip out there, and also to meeting all of you! I can't believe Chicago weather was so bad that ALL flights from Vancouver were cancelled! But we won't stay disappointed for long. :) We'll most likely be coming there in the summer, that should be fun! (Vienna slept early, so it's just #Bella and I, making our summertime plans - she wants to see Paris!)'.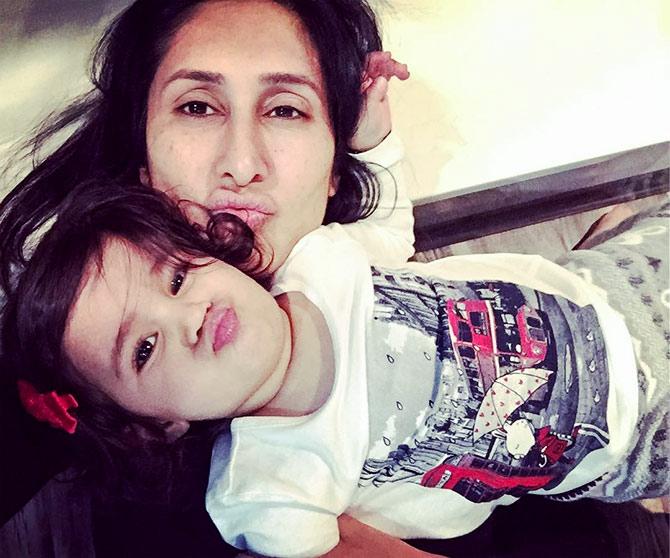 Photograph: Kind courtesy Teejay Sidhu/Instagram
And that's Vienna.
Teejay has a story for this picture: 'Have to be fair - if I post one baby's photo, I have to post one with the other #baby, too! This was earlier today, when #Vienna was making her stinky diaper face! #Babies are so clever, they communicate so well - you just have to pay attention to their little signs and gestures. In this case, there is no guesswork about whether or not a baby has pood! When she makes her 'stinky #face,' I know it's time to get her to the bathroom - fast!!'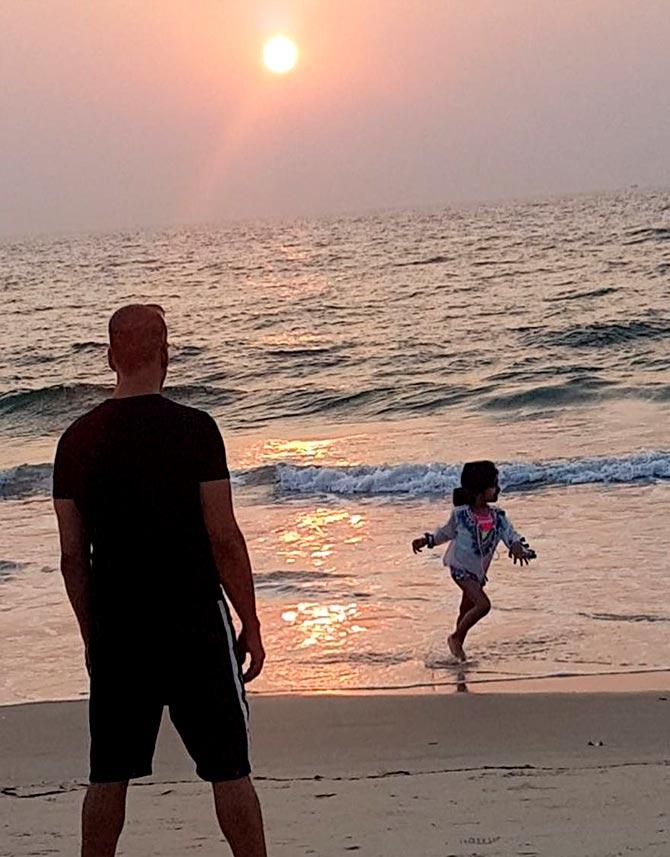 Photograph: Kind courtesy Twinkle Khanna/Instagram
Nitara enjoys her time on a beach in Goa with daddy Akshay Kumar.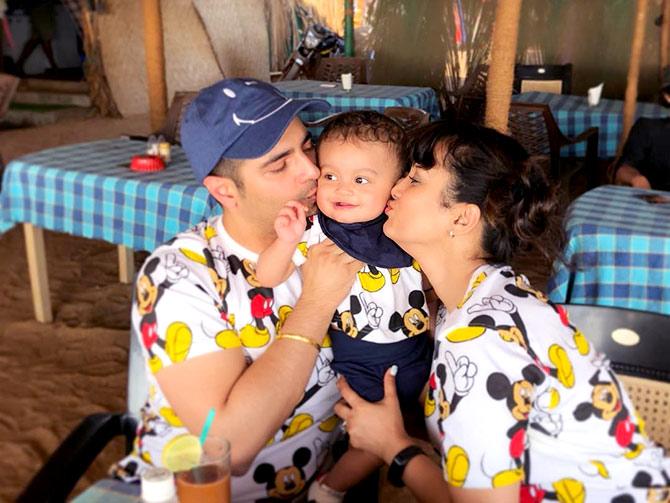 Photograph: Kind courtesy Nisha Rawal/Instagram
Nisha shares her tripling picture with son Kavish and husband Karan Mehra.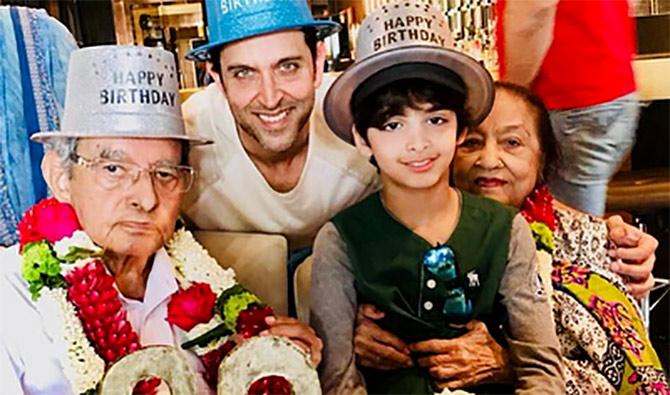 Photograph: Kind courtesy Hrithik Roshan/Instagram
'As a young man he sold his wedding ring to buy books. Studied under street lamps. Self taught. Ignited by creativity he forayed into films. Aap ki kasam and 22 more jubilee films brought him name and fame. But his greatest work was love. Here he is at 92. My greatest teacher. My Deda,' wrote Hrithik Roshan sharing this picture with his grandparents and son Hridhaan.
Photograph: Kind courtesy Aayush Sharma/Instagram
This feeling is 'inexpressible', says Aayush Sharma sharing a picture with son Ahil.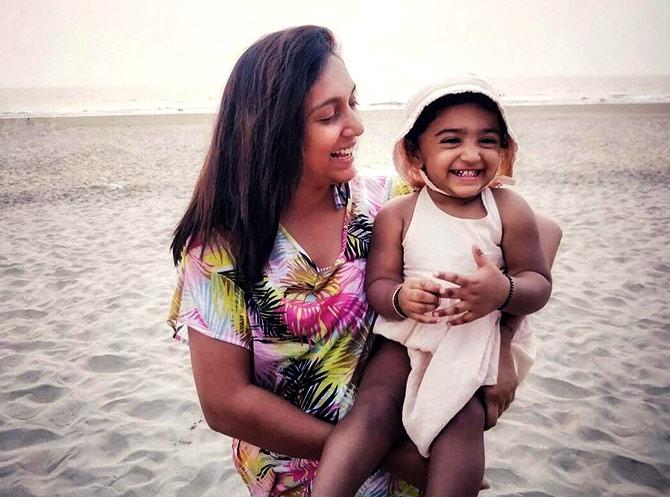 Photograph: Kind courtesy Shweta Salve/Instagram
Shweta and her daughter Arya.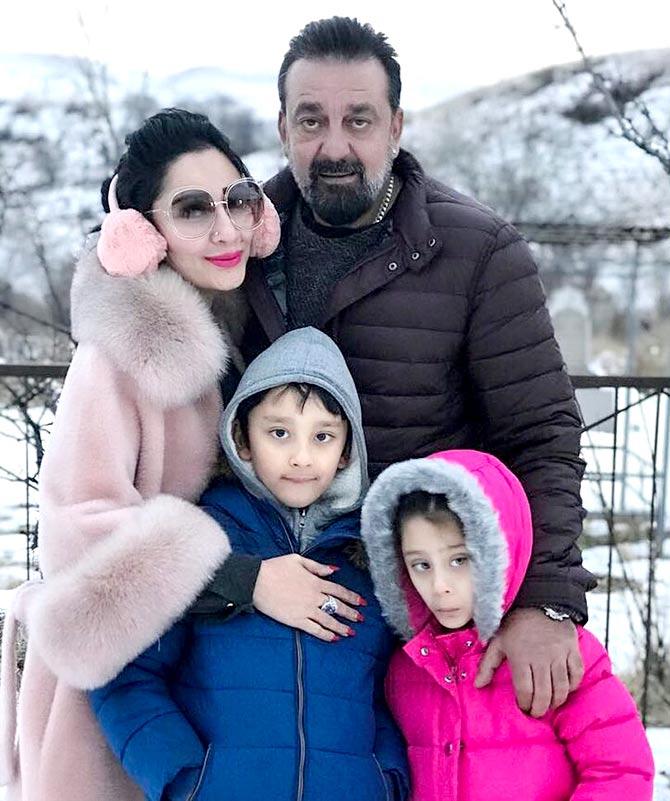 Photograph: Kind courtesy Maanayata Dutt/Instagram
'This is our happily ever after..... hmmm.......actually forever,' writes Maanayata along with this picture of Sanjay, Iqra and Shahraan.
M&S celebrated 10 years of marriage earlier this month.