Bollywood wishes #HappyFather'sDay.

Bollywood celebs showered their love for their daddies on Father's Day, and posted memorable pictures on social media.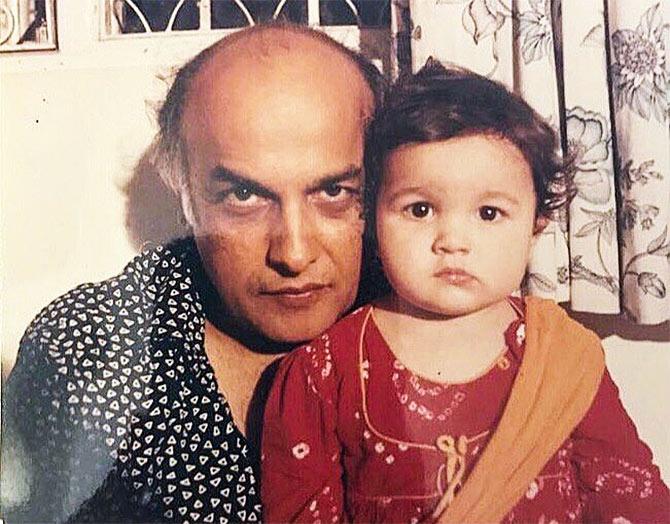 Alia Bhatt posts a throwback picture with her dad Mahesh Bhatt and writes, 'Love you daddy-friend Happy Father' Day'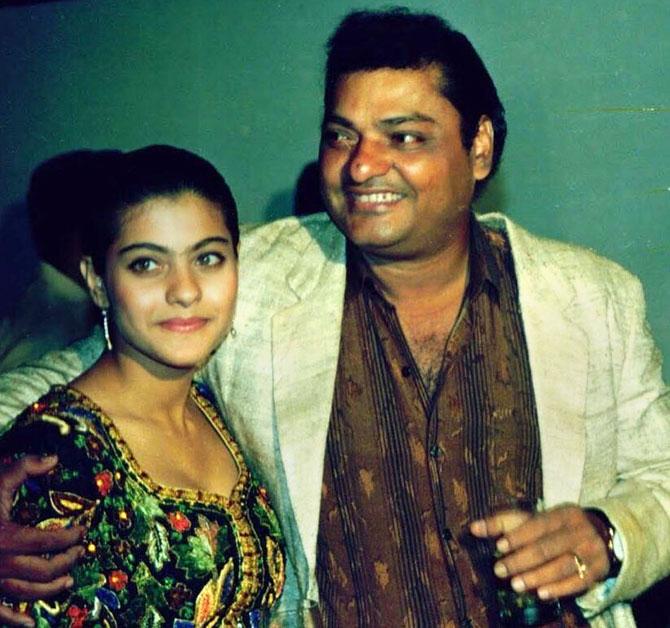 Kajol with her late father Shomu Mukherjee: 'Happy Father's Day people. I remember ......'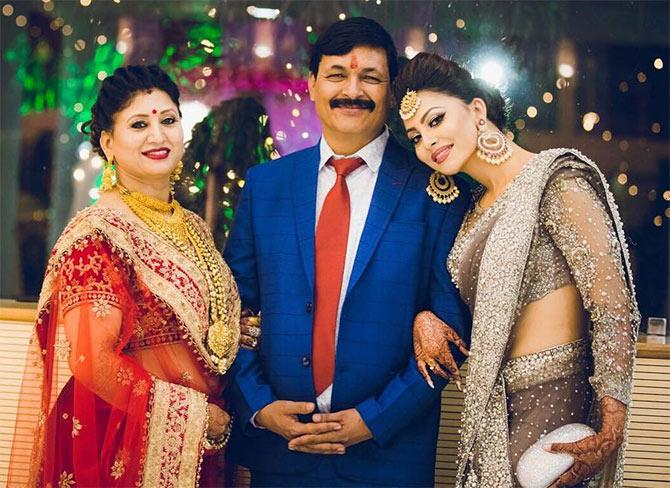 Urvashi Rautela posts a picture with her dad Manvar Singh and mum Meera Singh and writes, 'Im proud to say, that i'm daddy's girl! Thank you for being an exceptional father #ManvarSinghRautela #daddyji
'I believe that what we become depends on what our fathers teach us at odd moments, when they aren't trying to teach us. We are formed by the little scraps of wisdom.
'A daughter needs a dad to be the standard against which she will judge all men. A father's tears and fears are unseen, his love is unexpressed, but his care and protection remain as a pillar of strength throughout our lives. #first #love #daddysgirl #onlybhullimissing @yashrajrautela i love u bhullllliiii!!!!!! #family'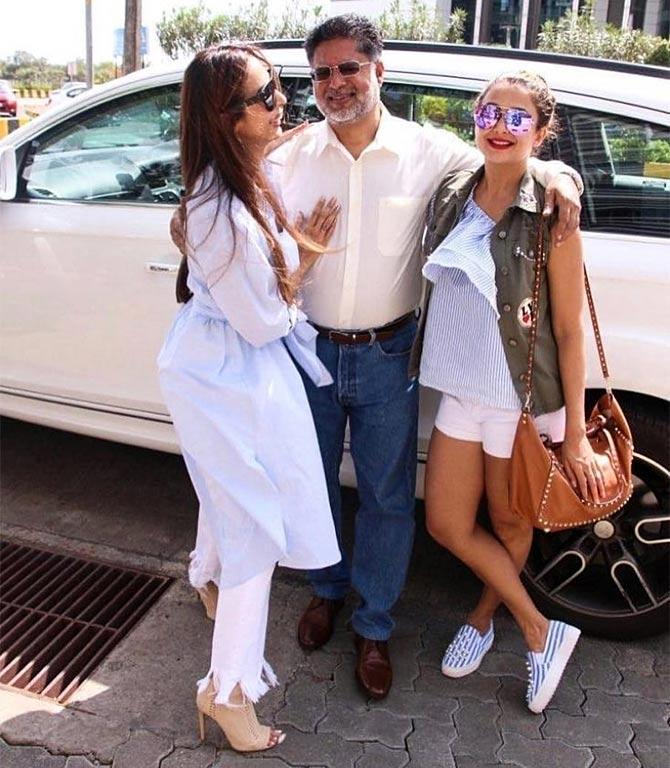 Malaika Arora posts a picture of her dad Anil Arora and sister Amrita Arora Ladak.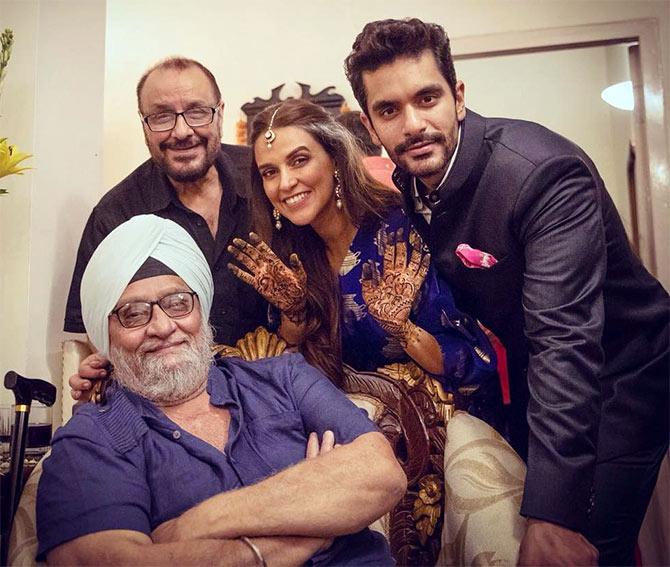 Neha Dhupia posts a picture with her dad Commander Pradip Singh Dhupia (retd) and legendary father-in-law Bishan Singh Bedi, the greatest left-arm spinner in cricket history.
'And here's an even more special one on #fathersday ... to our wonderful dads ... who have taught us so much and most importantly to be respectful and brave... both of whom served the nation in different ways ... one in uniform (@pdhupia ) and the other on the cricket pitch. So proud to be theirs ... #happyfathersday,' she writes.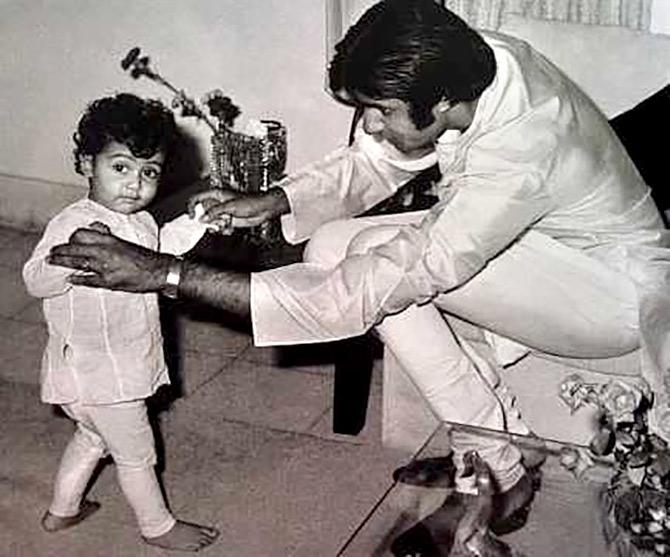 Abhishek Bachchan posts a cute picture of himself with his father Amitabh Bachchan and writes, 'For holding my hand and guiding my through it all....
'For teaching my by leading by example....
'For still holding my hand and for your unending love and support. Happy Father's Day! Love you Pa.'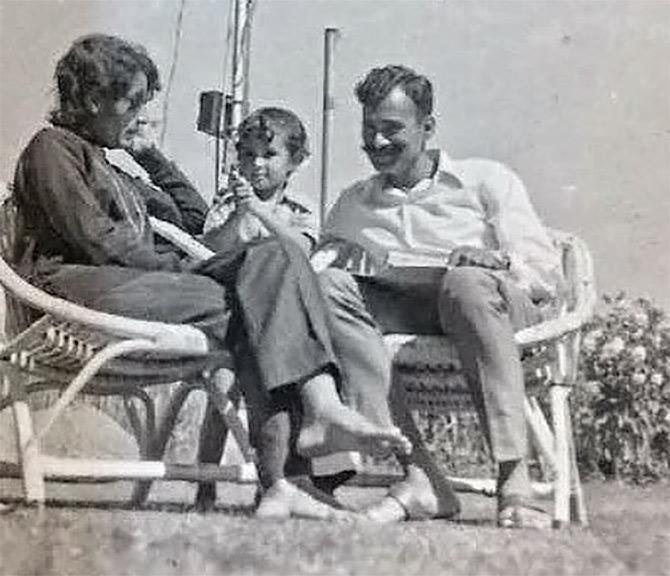 Chitrangda Singh with her parents.
Chira says of her dad Niranjan Singh Chahal: 'We somehow always end up telling our mothers more than we do to our dad .. for all the times it's left unsaid .. love you pa .. always trying to impress this man !! #HappyFathersDay'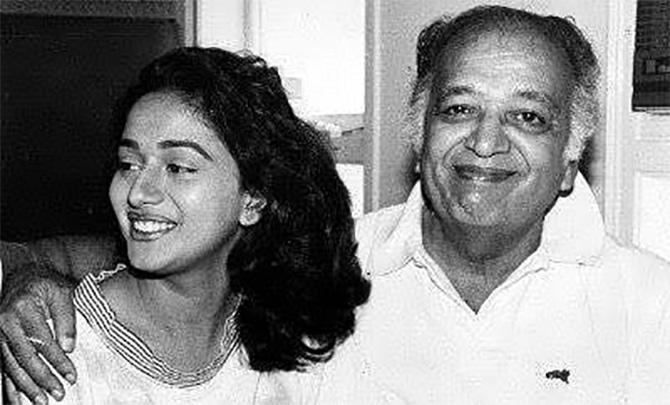 Madhuri Dixit Nene posts a picture with her late father Shankar Dixit and recalls, 'Thank you for being there at every step of my life, Dad. You have always been my inspiration and a pillar of strength. You truly are the best. I miss you I'm so grateful that my boys have an amazing father just like you.'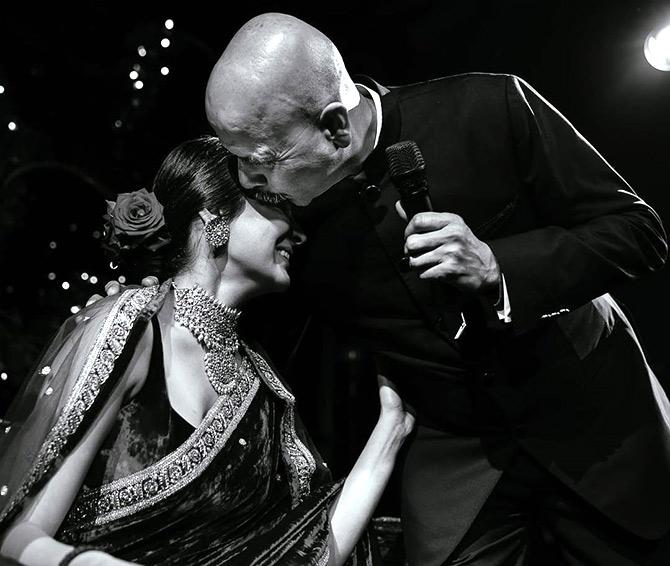 Anushka Sharma posts a picture from her wedding day with her father Lieutenant Colonel Ajay Kumar Sharma (retd).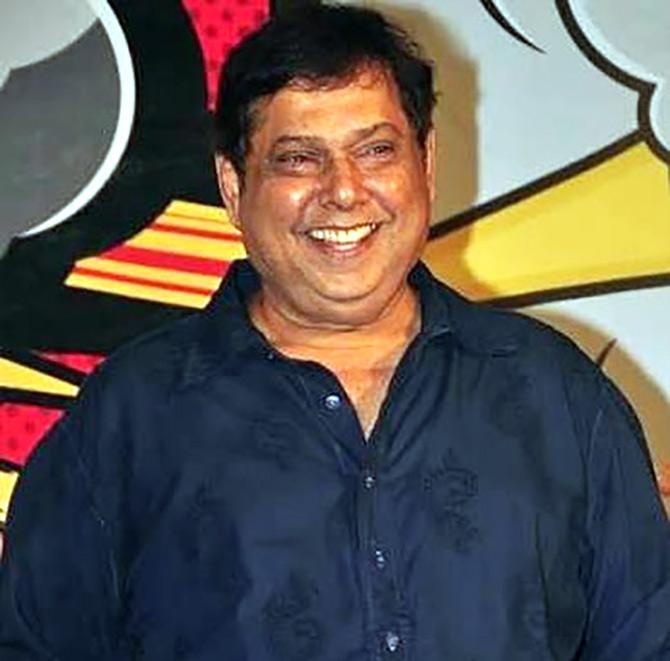 Varun Dhawan posts a picture of his dad David Dhawan and declares, 'My HERO no 1.'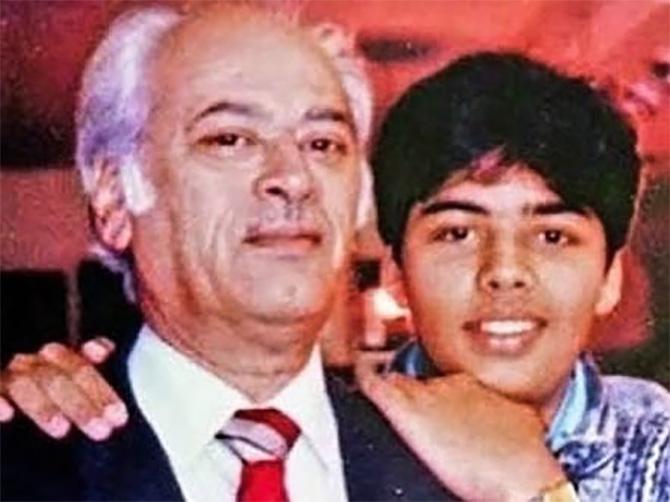 Karan Johar posts a pict of his late father Yash Johar and remembers, 'He taught me the strength of goodness....the overemphasis on success and even the positives of failure....I miss seeing him but I talk to him everyday! He is my morning prayer....#happyfathersday'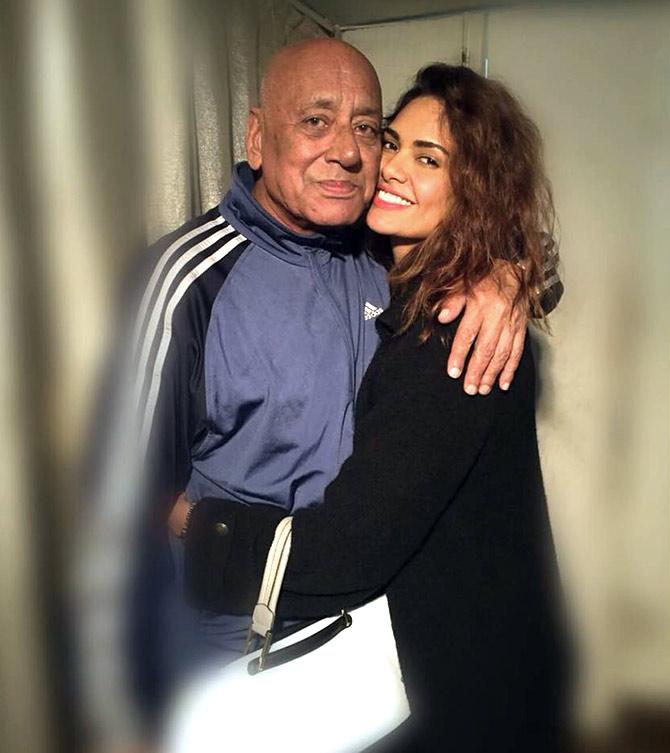 Esha Gupta wishes her father Omkaar Gupta: 'Happy Father's Day to my main man, my confidante, my everything.. and to all you single mothers out there doing a kickass job'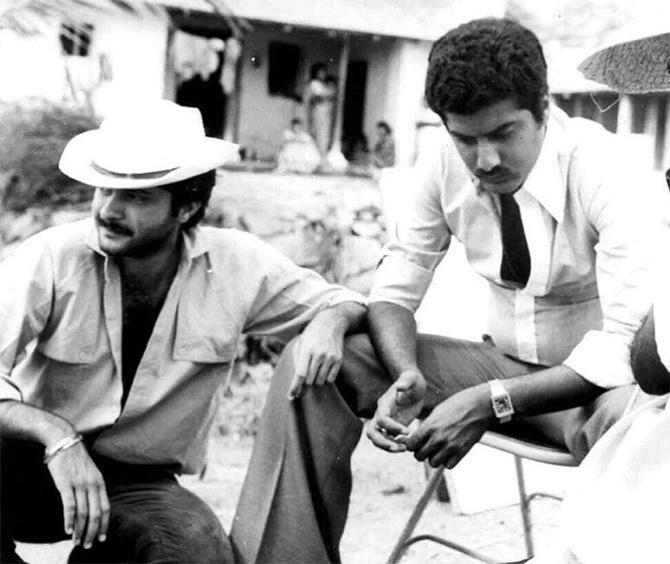 Arjun Kapoor posts a picture of his father Boney Kapoor and chacha Anil Kapoor and write, 'If you look close enough at this picture you will realise my father is deep in thought while @anilskapoor Chachu looks ahead... my father has always thought a lot about others, how to help them, how to make things better for them, for his people, his friends, his family & his enemies even...'
'In all these years I have tried to make him realise it's time to become selfish & think of yourself first, but he's a king my father, he can never change his impulse to help and be there for others...'
'Happy Father's Day to the most selfless man I know.. I'm proud to be ur son... @anshulakapoor @janhvikapoor @khushi05k'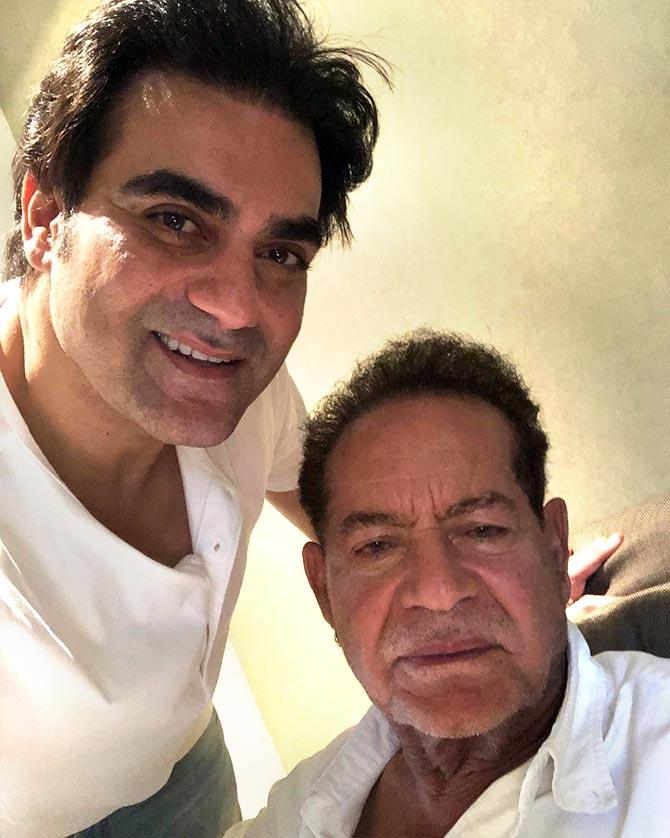 Arbaaz Khan keeps his message for his dad Salim Khan simple with: 'Love you daddy'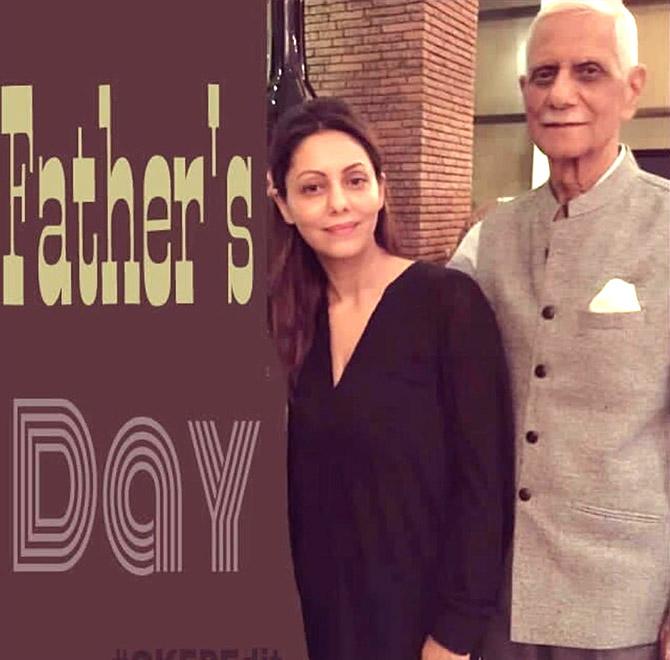 Gauri Khan posts a picture with her late father Ramesh Chandra Chhibba.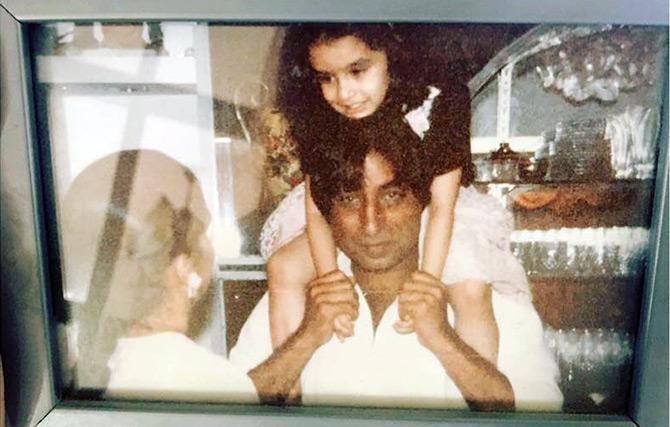 Shraddha Kapoor posts a pic with daddy Shakti Kapoor and says, 'What more could I ask for when you gave me wings to fly? Happy Father's Day Baapu'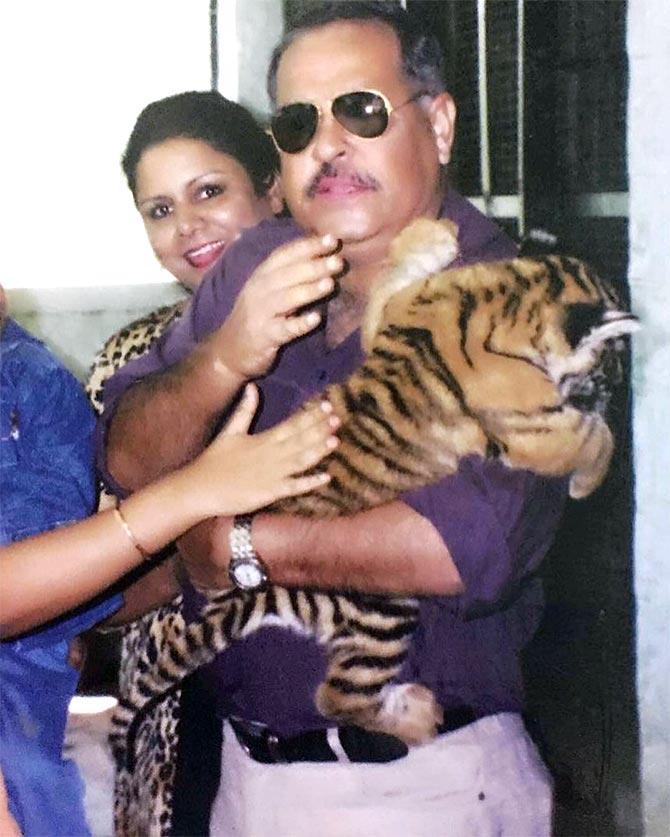 Celina Jaitly pays tribute to her late father Colonel Vikram Kumar Jaitly: 'HappyFathers day my dearest followers, Ask the value of a father to one who lost both their parents within a few months of each other. My dad Colonel Vikram Kumar Jaitly who passed away few months ago, he was called TIGER in his regiment, worshipped by the troops he commanded, loved by ma and adored to eternity by my brother & I.'
'We lost our mom too just 7 days ago on the 8th of June, she joined papa in heaven whom she could not live without. Both of them did lots for the conservation of Tigers in India they loved wild life and nature.'
'This is our first #fathersday without papa, it's heartbreaking because even ma has gone..'
'I pray for his soul, I pray he guides us, I pray for all those who have lost their beloved fathers... miss you daddy pig Life will never be the same without you both !!'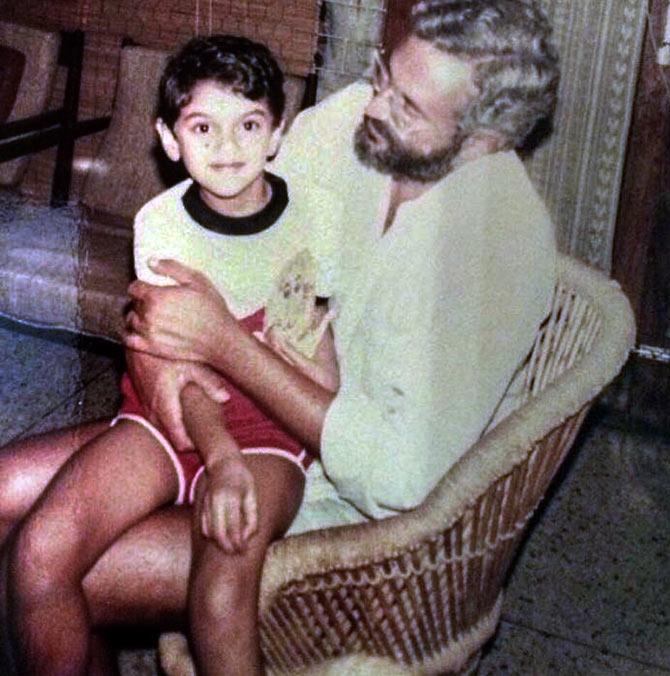 Aditi Rao Hydari wishes her dad Ehsaan Hydari with 'Happy Father's Day Baba.... so much left to do, to be said...'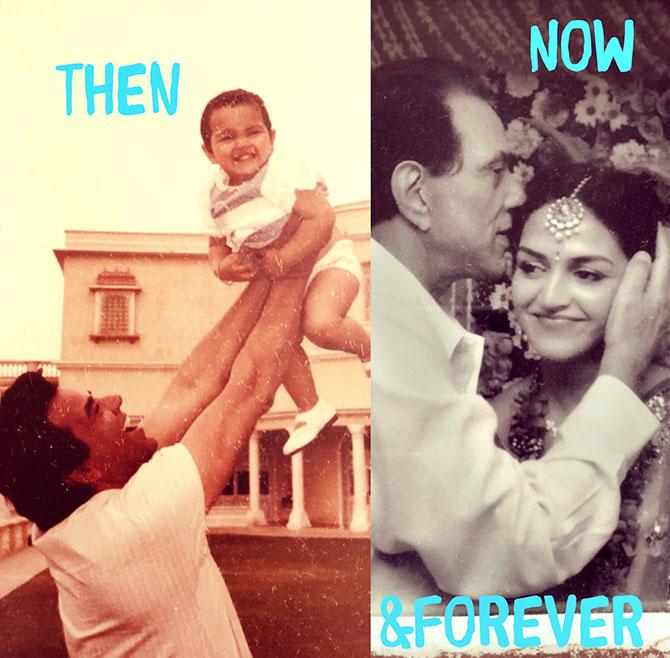 Esha Deol posts then and now pictures with her father Dharmendra, and writes 'My father,my hero! @aapkadharam happy Father's Day!'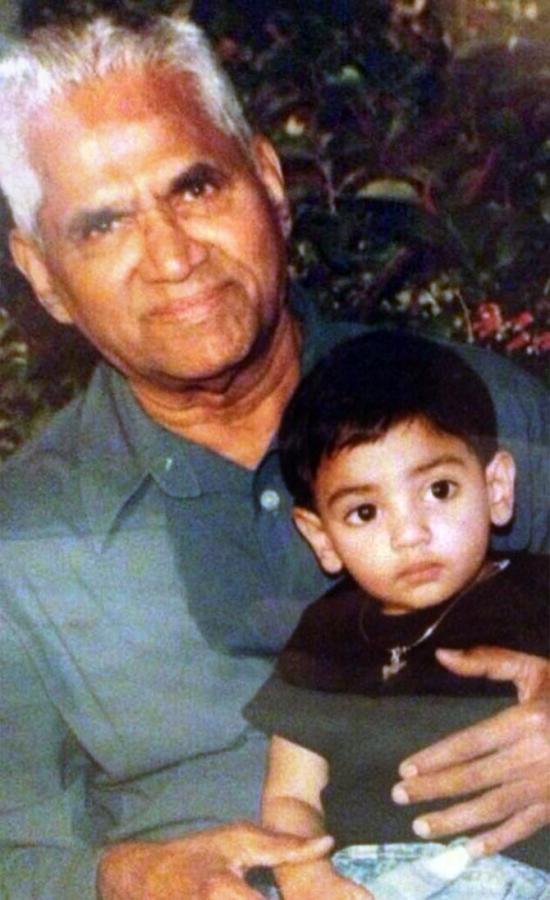 Suniel Shetty remembers writes his late father Veerapa Shetty: 'PAPA never once told me how to live, he lived and let me watch him do it ... misssssssss u papa'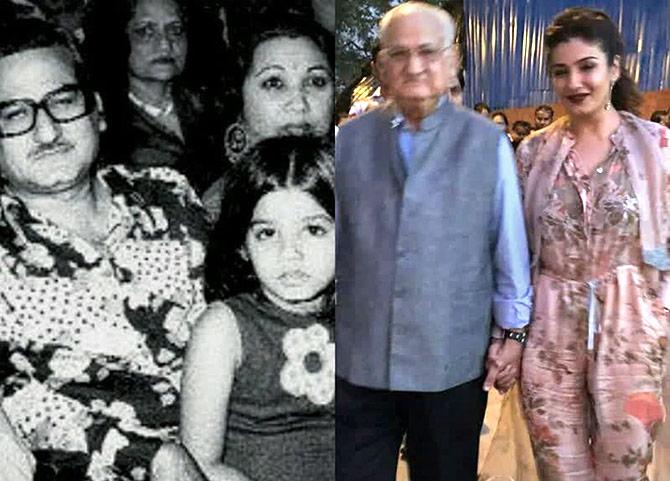 Raveena Tandon posts a picture of her father Ravi Tandon and writes, 'Always Daddy's girl. Great childhoods are made possible because of great dads (and moms). Am lucky for mine :) Happy Father's Day !My Daddy Bestest.'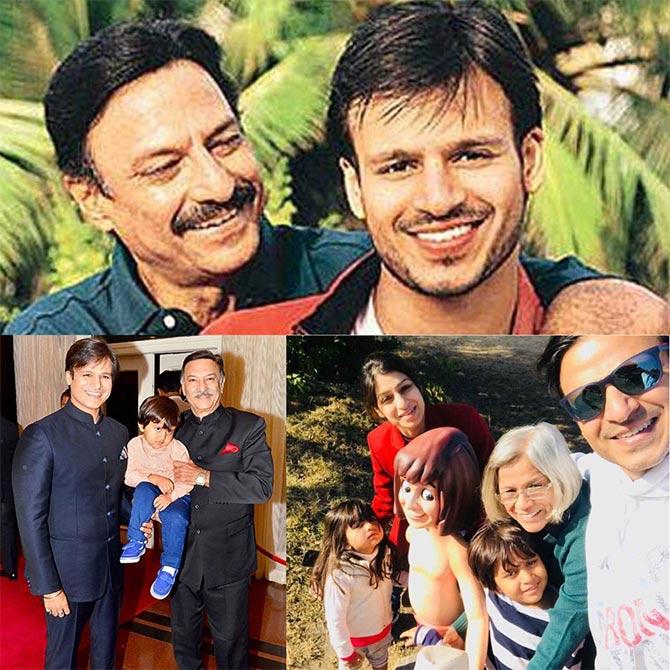 Vivek Oberoi posts a collage with his father Suresh Oberoi and his children Vivaan Veer and Ameyaa Nirvaana.
'A dad is his sons first hero and his daughters first love! #HappyFathersDay dad from all of us! Thank you for being you and for being our best friend!' Vivek notes.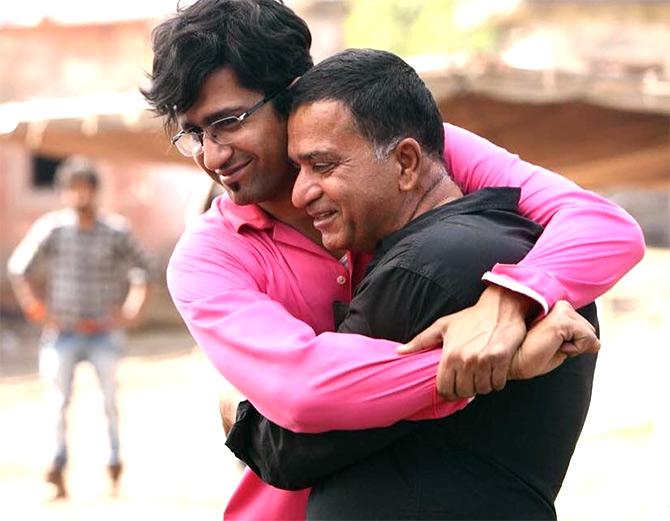 Vicky Kaushal, who will be seen in Sanju next, posted a really sweet picture with his dad Shyam Kaushal, the celebrated action director.
'My source of inspiration. My pillar of strength. Happy Fathers Day Papa Kaushal! @kaushalsham. My #jaadukijhappi moment with Dad on the sets of #Sanju. Thank You @hirani.rajkumar Sir for giving us this moment that we'll cherish forever,' Vicky writes.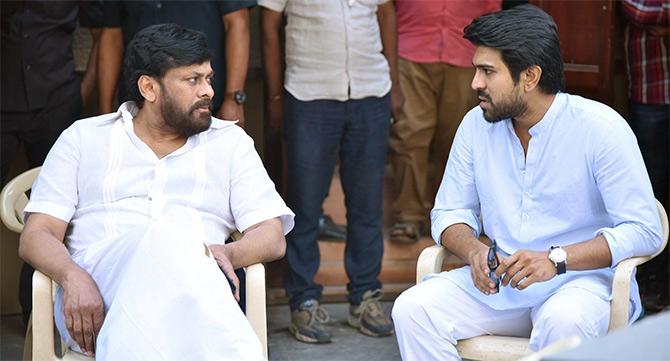 Ram Charan Teja posts a picture of his famous father Chiranjeevi and writes, 'My guide, my hero, my inspiration. Wish you a very Happy Father's Day!! #Megastar'