Will the actor reveal the answer?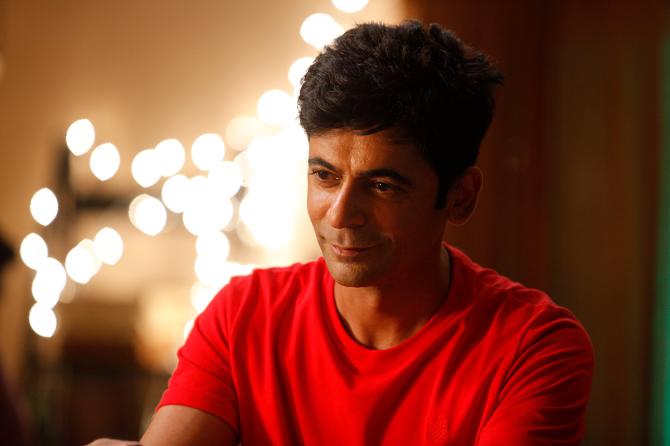 Sunil Grover impresses once again in his new Web series, Sunflower.
The thriller has been getting rave reviews and everyone's curious about what will happen next to Sonu Singh.
The character seems to have become a favourite with Grover. He tells Rediff.com Contributor Prateek Sur, "I have played so many characters and got love from the audiences for all of them."
Sunflower leaves us with an open ending. Are we going to see a sequel soon which will reveal everything?
Well, I haven't yet asked (director) Vikas Bahl about the story ahead and he hasn't told us.
As soon as I get to know, I will share it with everyone.
But, of course, he has things on his mind.
In Sunflower, you're not the lead character in a quintessential way. Did you feel that while picking up the character?
It is about actors and performances.
We need to understand that this format is a Web series and it is a longer format. It needs to engage people for so many hours and so many episodes.
One has to give full attention to it.
This form allows you to explore the character and that is the beauty of it. Unless that is done, it will not be able to catch the attention of the audience.
You watch anything in this format... if it is well written, there are characters that have their own lives and their own tracks. That's what makes this format work.
Otherwise, if you are focusing on just one thing, it is not going to work.
You won't be able to hold the attention of the audience with just one track.
In Sunflower, the building society's chairman -- played by Ashish Vidyarthi -- is plucked out of real life, as everyone who has come to Mumbai has faced such a character. When you first came to Mumbai, what were your first experiences regarding a place to stay?
Yes, I have a few stories like this.
There was this one instance when I was not given a house because I was single and an actor.
I was living in Juhu (northwest Mumbai) and I was moving to Goregaon (another suburb in Mumbai's northwest area). I didn't have money, so I was looking for a smaller apartment.
I was refused by two-three building societies and the reason was the same -- single and an actor.
It all happened during my initial days in Mumbai and that was quite a difficult time for me.
Also, every 11 months, they want you to leave and move to a new apartment because they fear that you might stay there permanently.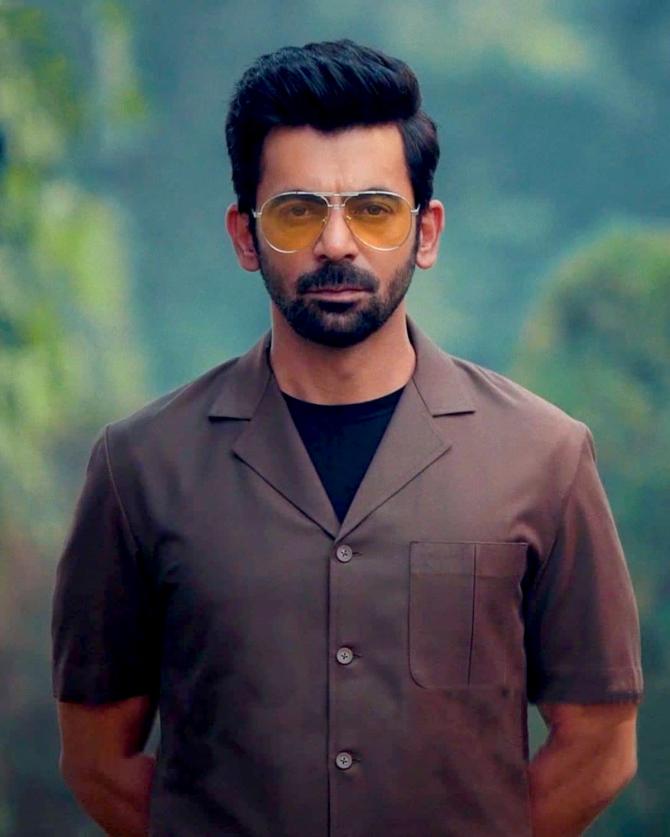 Are you more conscious about choosing the scripts since Tandav was embroiled in controversy?
Every time I pick up any project, I think about this. For every project I've ever picked up, I always do think about it.
Of course, the filters are a bit stronger now and not just because of Tandav.
It's because of social media over the past six-seven years and how people react to various things as they have a platform now.
I always think about this, not just now. I have been thinking about it since the start.
If you are a part of something that hurts any sentiment -- it happens unknowingly -- I feel bad thinking that this should not have happened. But then we correct ourselves in the future and we apologise. What else can we do because this only happened unknowingly.
You don't realise while you are reading it.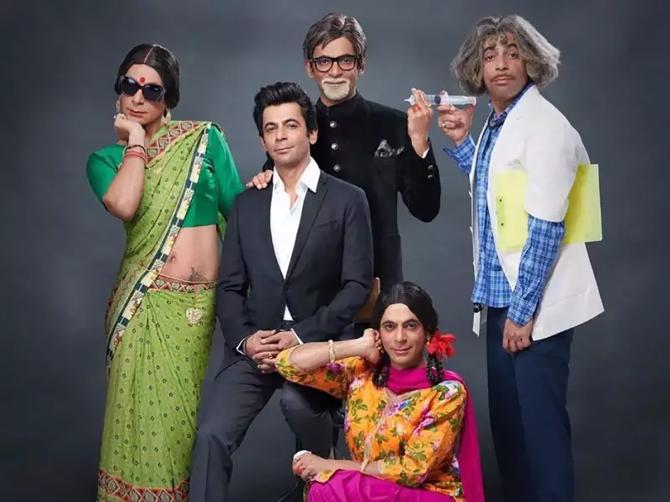 If you are allowed to pick only one character, who would you pick between Dr Mashoor Gulati and Gutthi?
I would pick Sonu Singh (laughs).
I have played so many characters and got love from the audiences for all of them. They have all become famous and people love them. They've all brought me the name and fame I have today.
But with time, as an actor, you have to come up with different things. You have to showcase different forms of entertainment to the audience.
I am happy and lucky that it has been happening for me for such a long time.