'A person who does the impossible is a Soorma.'
'Soorma is beyond the normal. Not everyone can be called one.'
Diljit Dosanjh on how he didn't know how to play hockey, but plays a hockey legend in his next film.
Rediff.com's Jahnavi Patel listens in.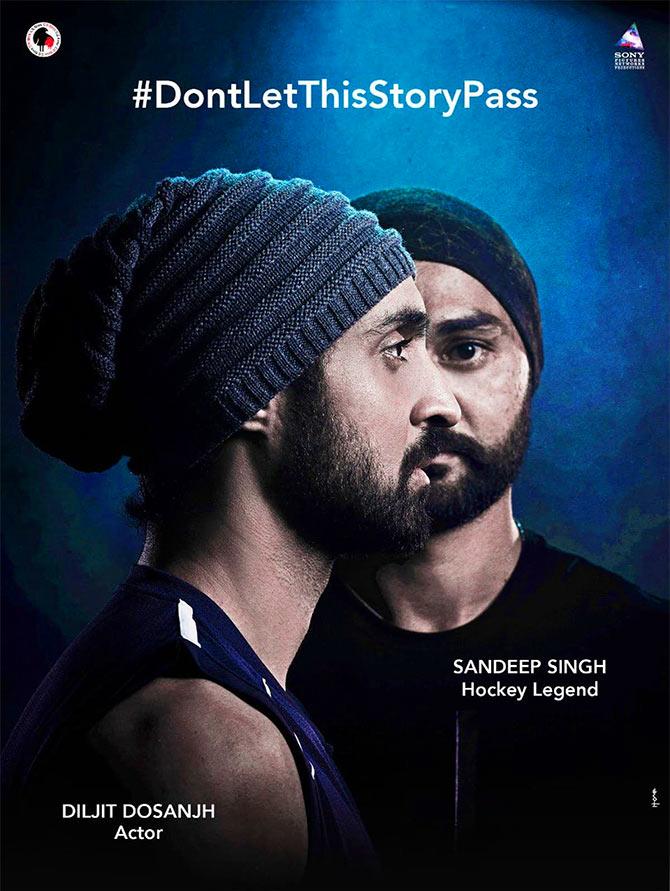 The Soorma poster.
Diljit Dosanjh will be seen doing something he hasn't done before on screen.
He will play hockey in Soorma.
Diljit plays hockey star Sandeep Singh in the biopic directed by Shaad Ali.
Sandeep, by the way, is a big fan of Diljit's. "I had not met him before," Diljit says. "His story is amazing. What he has done in life, I doubt anyone else can ever do."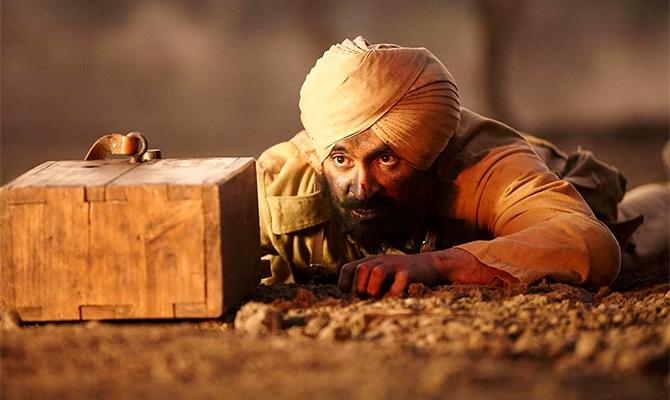 Diljit in his upcoming film, Rangroot.
In 2006, Sandeep was travelling by train when he fell victim to a stray bullet. It left him nearly paralysed. He was wheelchair bound for almost two years.
"The entire game of hockey rests on your back. It isn't cricket where you stand and hit the ball. In hockey, you have to bend and play the game," Diljit points out.
"The bullet hurt his back, pata nahi yeh banda kaise khada hogaya (don't know how this guy stood up again)."
What does Soorma mean?
"Jo na cheez ho sake usko bhi kar dikhaye vo hai soorma (A person who does the impossible is a Soorma). Soorma is beyond the normal category. Not everyone can be called one," Diljit explains.
"Paaji (Sandeep Singh) and his elder brother (Bikramjeet Singh) -- from whom he learnt hockey -- were always on the sets," Diljit says. "They checked every little body language."
Diljit has already proved his talent as an actor in Punjabi films and now in Hindi films like Udta Punjab, but he never imagined that he would work in a biopic.
"I am a singer. I don't have much of an idea about acting," he says.
Diljit credits his movies' success to the directors he has worked with.
"Even if it becomes a hit, it isn't an actor's (vision). It is the director's vision only," he says.
"Every actor works hard. Who wouldn't want to work on their character? But it is the director who makes the film better," he insists.
"If the film is not good, no matter how much you cry or try to make the people laugh, they will feel it's not good enough."
Diljit did not know how to play hockey, and tried to bow out of the film.
"I said no to Shaad a couple of times. I even went to his office to refuse the film. I asked him why he was asking me to do this film. I hadn't known the story until then. All I knew was that it was a film on hockey," he recalls.
"But they were convinced they wanted to do the film with me. So I heard the story and realised that it's beyond the game."
Since Diljit did not know how to play hockey, he trained with Sandeep for about 20 days in Mumbai.
He will also sing a romantic song in Soorma, his first number in Hindi.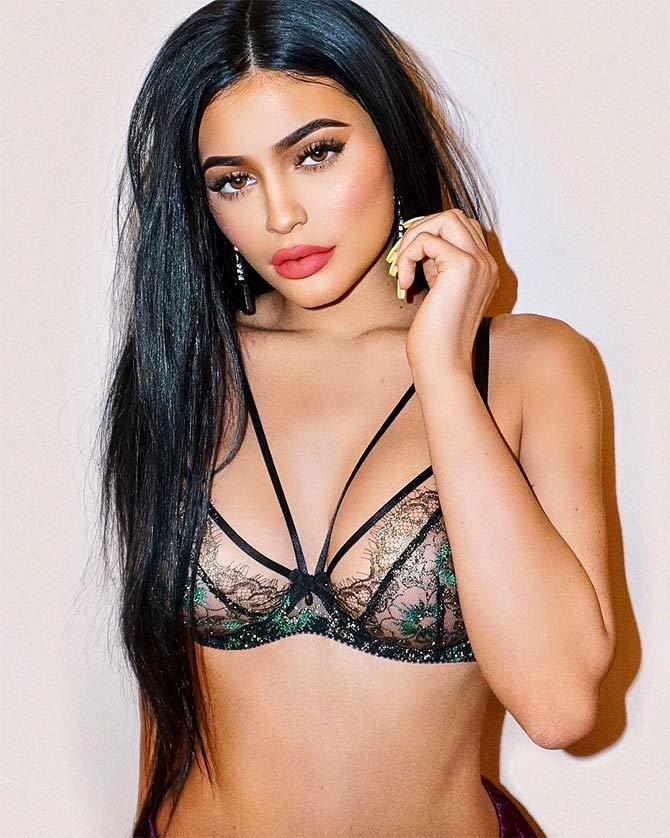 Photograph: Kind courtesy Kylie Jenner/Instagram
For a singer of soulful Punjabi melodies, Diljit confesses he is a die-hard Kylie Jenner fan.
Would he like to feature in a music video with her?
"Main unko pasand karta hoon (I like her). And when you like someone, you don't have expectations that the person will do something for you. If she comes, then it's good. Otherwise, koi baat nahin," he says.
"Dekh ke kahin baar good feel hota hai na? (doesn't it feel good just looking at someone sometimes?) I feel good looking at her."