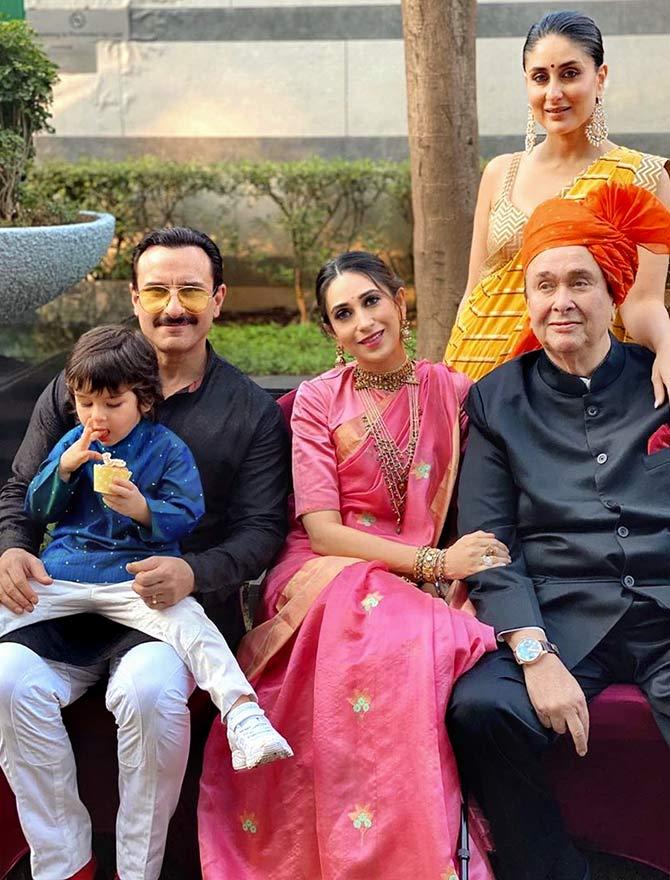 Taimur Ali Khan will follow the family tradition of the Pataudi children attending boarding school in England.
"It's always been like that in the Pataudi family," a source tells Subhash K Jha. "Mansur Ali Khan Pataudi studied in England, followed by his son Saif and daughters, Sabaa and Soha. Saif's children Sara and Ebrahim from his first marriage (with Amrita Singh) went to boarding school. Now, it will be Taimur's turn."
Media reports that Taimur attend boarding school 'soon' but that's untrue.
He will not be sent away until he is 12 or 13 years old.
But here's the catch: Taimur's doting father is not too keen on sending his son away.
"Not Saif, but it is Kareena who is adamant that Taimur be sent off after a certain age. She feels the constant media attention is not right for Taimur. And she is right. Saif isn't so sure he wants his youngest son to spend his growing years away from family. Saif hardly got time to spend with Sara and Ebrahim, and he does not want to miss out on Taimur's growing up years."
---
Subhash K Jha has written about movies and movie stars for more than 40 years. He can be reached at movies@rediff-inc.com
---