'If your film does not do well and if you don't have a godfather and you are not a star kid, then your next film selection may have a restriction.'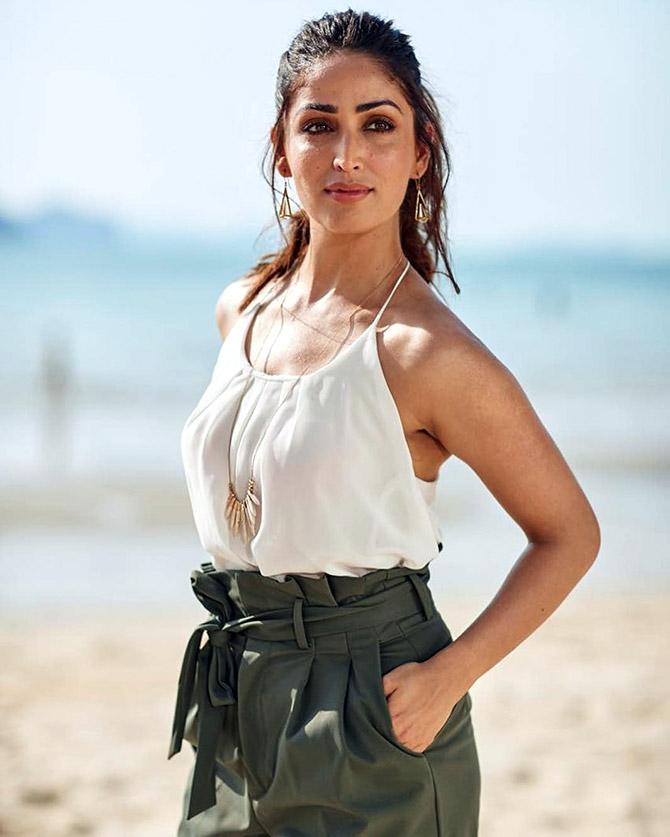 Yami Gautam is looking forward to Shree Narayan Singh's Batti Gul Meter Chalu where she plays a lawyer and stars alongside Shahid Kapoor and Shraddha Kapoor.
She follows it up with the action film Uri, with Vicky Kaushal.
As she moves forward in her career, Yami tells Rediff.com contributor Sneha Chakraborty, "I may slow down, but eventually, I will win."
Last year was eventful for you. You tasted success with Kaabil and followed it up with Sarkar 3. What made you say yes to Batti Gul Meter Chalu?
I have two reasons to get attached to Batti Gul...
I hail from Himachal Pradesh and am aware of the problems related to electricity and basic amenities.
I was not surprised because Shree's first film as a director was Toilet: Ek Prem Katha, which also had a social message. And it was entertaining at the same time.
Professionally, my interest was the role, as I have never played a lawyer.
Batti Gul... is a story of three friends, but the courtroom has a huge role to play in it. I am an important aspect of the film too.
I had a late entry into the cast; Shahid and Shraddha had already worked together in Haider. But they made me feel warm and comfortable.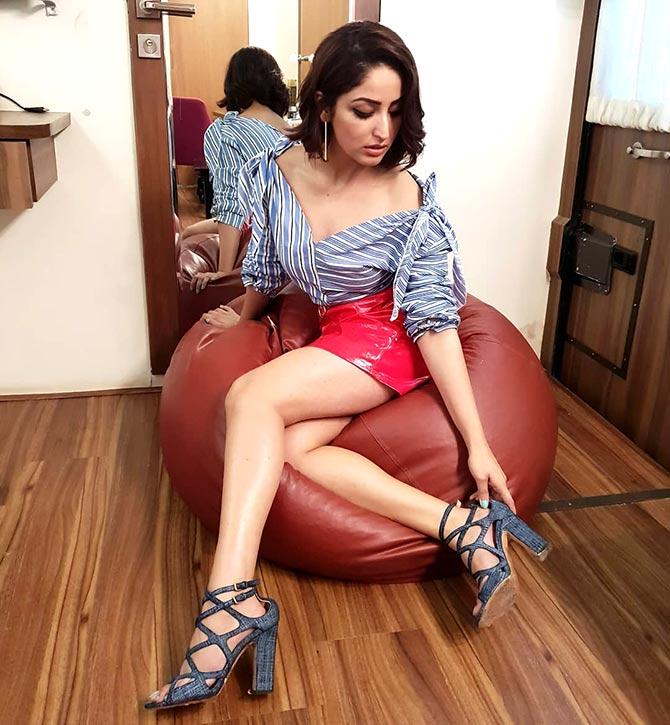 What is your process of knowing the role better so you can perform well in front of the camera?
I like doing my prep work, but this time, I did not watch any film.
I went to the Bombay high court and attended a few sessions there.
I tried to approach the role in a different way and then this idea stuck me.
I met a few lawyers and they helped me as well.
I love the dialogues, and the credit goes to the writer duo Sid-Garima, who have also written Toilet: Ek Prem Katha. That made my job easy.
You started your career in television. Do you think it's more challenging for a television actress to get a break in a film?
We all have personal challenges in our life.
I remember when I was launched, there were six-seven other newcomers getting launched as well.
Vicky Donor was a great film to start my career. The concept and treatment of the film was too good, and it was well received.
Talent and creativity should not be bound by any barrier.
I'm happy that more TV actors are working in films now.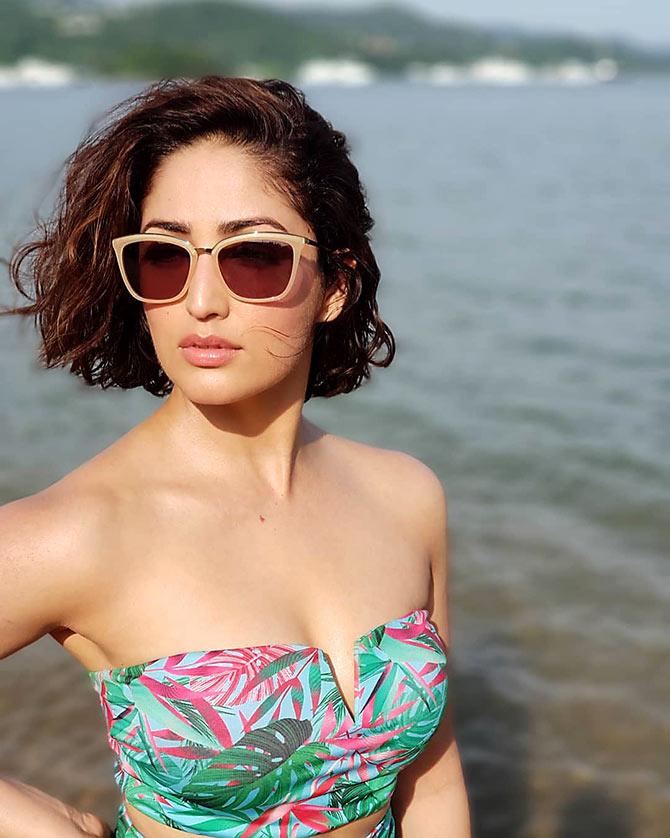 Do you think that the difference in status between television and films is less now?
But why compare?
They are different mediums, with different audiences.
If you are working in television and you are happy, it's a success.
It's about perception.
If somebody is doing very well, and his/her character is popular, what else does an actor want?
If you are earning well, getting respect for your work on television, that's perfect.
If you get opportunities in films and want to grow, it's a matter of choice.
Do you feel nepotism and camps exist in the film industry?
I don't think much about it.
If you are from the industry, you have an upper hand.
If your film does not do well and if you don't have a godfather or mentor in the industry, and you are not a star kid, then your next film selection may have a restriction.
But if you are a star kid or someone from the industry, they do bounce back.
I like the challenge, but it is hard for everyone.
If you are a star kid, people have huge expectations from you. They will criticise more.
I may slow down, but eventually, I will win. I will never stop.
How do you enhance your acting skills?
I watch all kinds of films -- from goofy, comedies to intense films.
Exposure to different kinds of films is very important.
Also, when you work in a film, you also meet so many learned and talented people and exchange ideas. You should always open up to such conversations.
It will help to open new horizons.
Would you like to do a Web series?
I am a huge fan of digital series.
You can say I am an addict!
Digital detox is important because I don't like any other kind of addiction.
When it comes to being a part of a digital show, it has to be pathbreaking.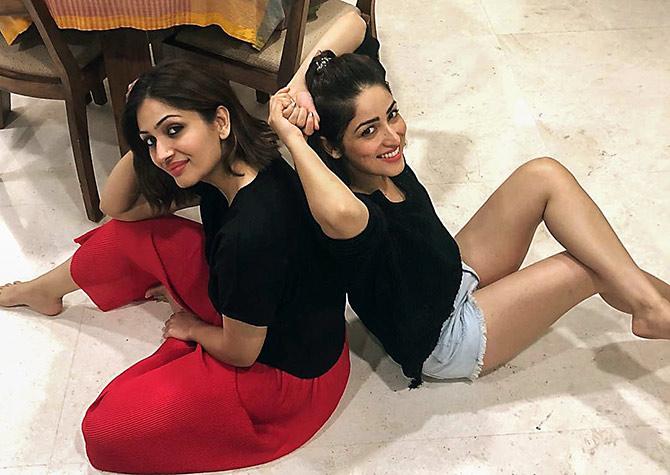 What is your style manta?
It's simple -- you have to evolve with time.
When I look back at my earlier pictures, I find them not too good and that is okay.
You have to believe in what you do.
I was not born with the love of shopping and dressing up, but my sister Surilie is good with all this.
She is made to be in this industry.
You will see her in Rajkumar Santoshi's Battle Of Saragarhi.
How do you sisters unwind?
Family is your best comfort.
We chill, swim, dance together...
When I was shooting in Serbia for Uri, Surilie was also with me and we had a great time.