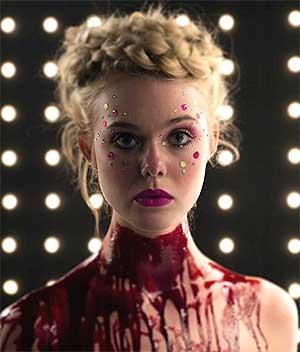 At Rs 2,000, says J Jagannath, you can gift yourself an awesome sensory experience for Diwali.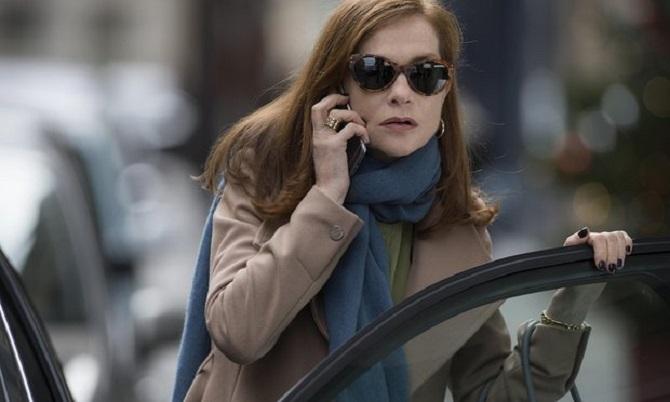 IMAGE: A scene from Elle.
Last year, the Mumbai Film Festival was an embarrassment of riches.
This time, the 18th edition promises to be a more sober affair.
The line-up might not be as resplendent as 2015, but the organisers, the Mumbai Academy of the Moving Image, has ensured there are enough Cannes and Sundance darlings to keep us thrilled from October 20 to 27.
The most heartening thing about this year's line-up is that almost all movies that I deem worth a dekko or two are female-oriented.
Among the unmissables are Elle (Paul Verhoeven) and Aquarius (Kleber Mendonça Filho).
The former, a French-German-Belgian psychological thriller starring Isabelle Huppert, is based on the rape-without-tears bestseller Oh... by Philippe Djian.
Huppert's portrayal of a woman who gets raped by an unknown man and she stalks him back has been the talk of the town at this year's Cannes film festival.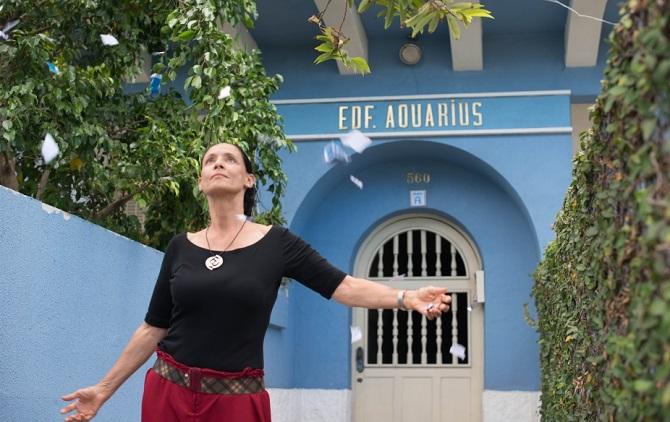 IMAGE: A scene from Aquarius.
Brazilian movie Aquarius is about a marijuana-smoking grandmother who clashes with real estate developers over her house that she refuses to give up for their mercenary reasons.
Both the movies represent middle-aged women who live alone and are besieged, their predicament depicted within thick social context.
Aquarius gains even more heft considering how the government sabotaged the film's Oscar chances, after its actors denounced Brazil's president, Michel Temer, at Cannes for his 'coup' against Dilma Rouseff.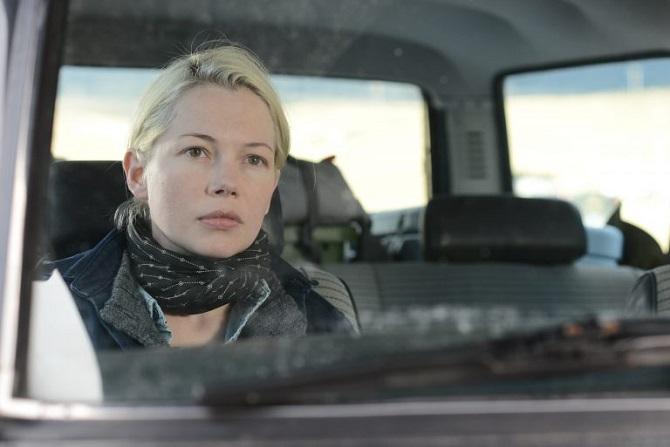 IMAGE: A scene from Certain Women.
Kelly Reichardt's Certain Women is about three women in small-town America who are blazing a trail for themselves even though in an imperfect fashion.
Reichardt's stellar cast of Michelle Williams, Kristen Stewart and Laura Dern is said to have shown enough acting chops to make the movie the indie flavour of the season.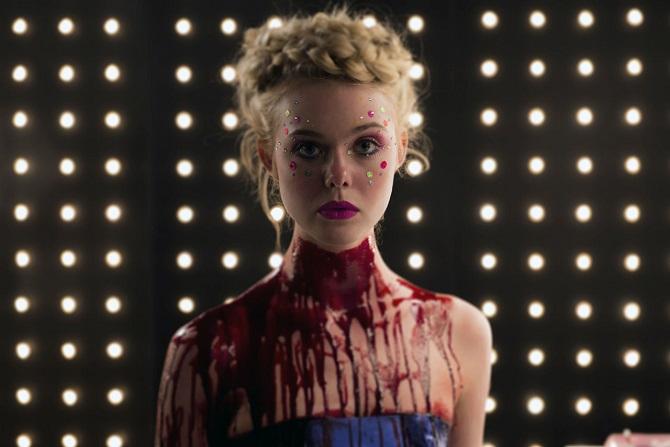 IMAGE: A scene from Neon Demon.
Nicolas Winding Refn's Neon Demon is on the other end of the spectrum, where an ingénue-like Elle Fanning tries to make it big in the savage modelling industry in Los Angeles.
It has all the classic Refn tropes thrown in: Gratuitious gore, surreal imagery, glacial camera shots, ominous soundtrack. Love him or hate him, but you simply can't ignore Refn's peripheral insanity.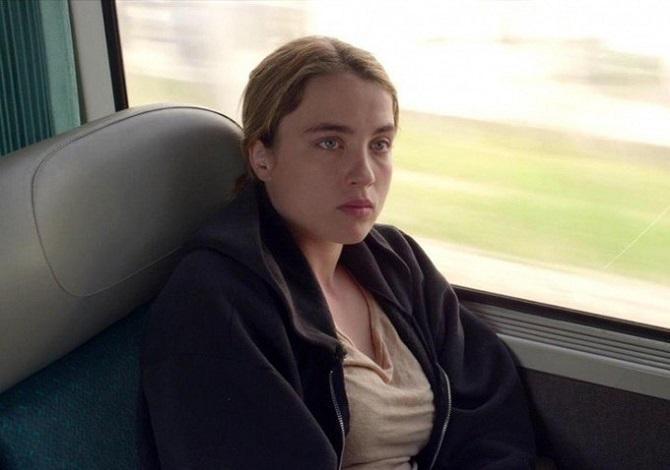 IMAGE: A scene from The Unknown Girl.
Meanwhile, the French auteurs Dardenne Brothers are back with The Unknown Girl, sort of a bedpartner to their previous movie, Two Days, One Night.
Both movies have a protagonist searching for answers from people they are not sure will necessarily have them. The former is about a doctor setting out to find the identity of a woman to whom she unwittingly refused surgery.
Within a short duration of 66 minutes, you can get your faculties adequately tickled by the Swiss model-animation movie My Life as a Zucchini, a debut from Claude Barras, which is about the angst and antics of an orphanage boy.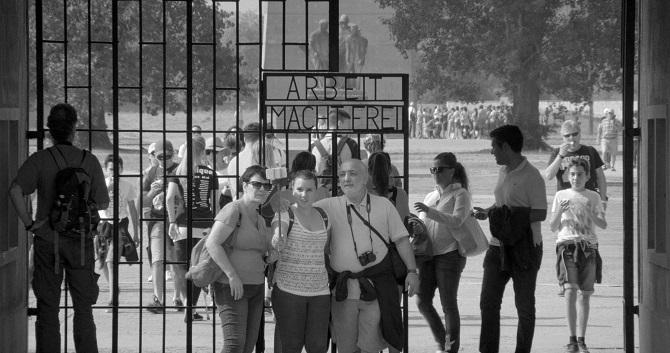 IMAGE: A scene from Austerlitz
Ukrainian filmmaker Sergei Loznitsa's Austerlitz promises to be the fest's best kept secret.
I couldn't find any rushes for this purported documentary on 'Holocaust tourism,' but from reading reviews online, I am inferring Loznitsa is observing the sardonic relationship between contemporary culture and the sanctity of a site that witnessed infinite horrors.
Martin Amis once said every serious person should only think of the Holocaust. Loznitsa went a step ahead and gave Hannah Arendt's important phrase 'banality of evil' a modern-day twist of how others interpret a massive tragedy while toting around a smartphone.


IMAGE: A scene from The Salesman.
Expectations ought to ride high on Asghar Farhadi's The Salesman.
At Cannes, Shahab Hosseini won the award for Best Actor and Farhadi won the award for Best screenplay for this Iranian rendition of Arthur Miller's Death of a Salesman. Trailers suggest Farhadi is back at his About Elly and A Separation best.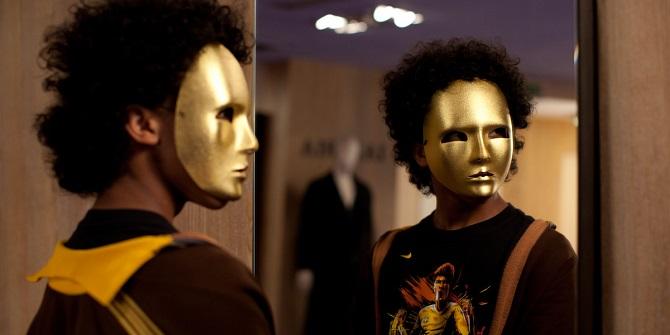 IMAGE: A scene from Nocturama.
I
'm also quite stoked to check out Bertrand Bonello's
Nocturama
about young insurgents (all white) in Paris who carry out a terror attack just for the heck of it.
It has been the most divisive at every major film festival this season, especially after the spate of attacks in the French capital.