'If I make content for my 16-year-old son, I have to keep in mind that the timelines are not too long.'
'To make someone sit and watch an episode for 20-25 minutes or 45-50 minutes, I have to ensure that the plot is always on the move.'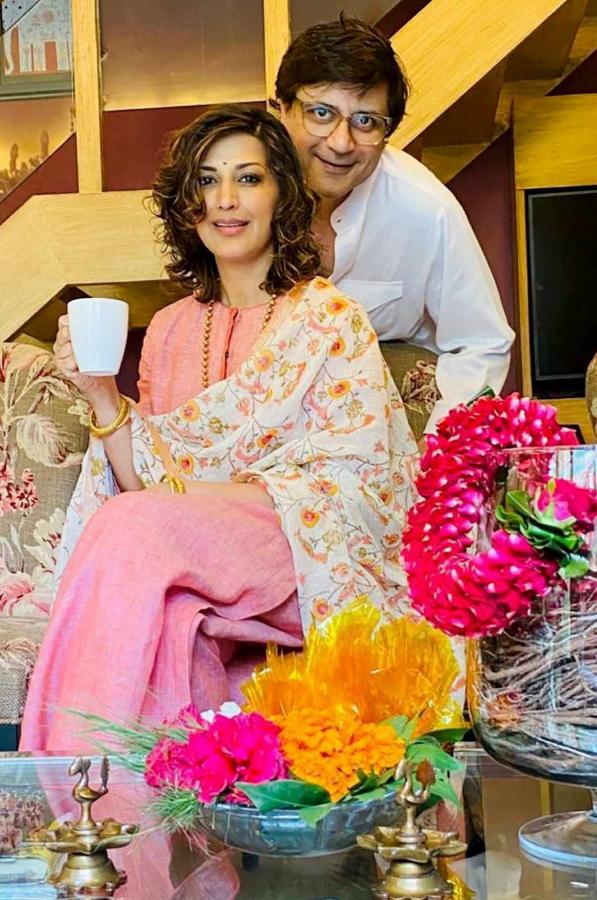 "I find it more comfortable given the certainty to work on Web shows," Goldie Behl tells Rediff.com Contributor Prateek Sur.
Why did you shift from films to OTT? Ever since your wife Sonali Bendre was diagnosed with cancer, we saw you move away from films.
There are a couple of things.
First, there are fewer variables in the Web world.
Second, there is more certainty in terms of acceptance of actors and directors.
I find it more comfortable given the certainty to work on Web shows. It takes time for a film person to adapt to the Web because it's a hybrid of films and television.
Fortunately, I've done enough films and television to have an understanding of both crafts when it comes to OTT.
So it landed me in a sweet spot.
As a person and film-maker, how did surviving that experience change you?
My life hasn't changed.
I have always dedicated my life to her and I still do.
But one always believes that something that would happen to someone else would not happen to you. The truth is not like that.
That sense of being cautious was always there.
That's why we shot smoothly through the pandemic. I believe if something can go wrong it'll go wrong, but one has to be prepared for it.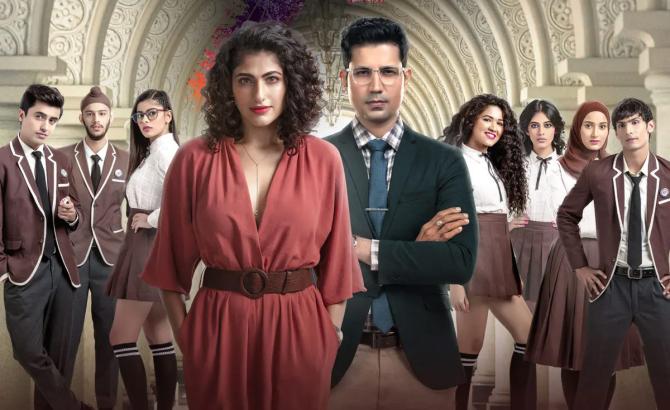 Your sister Srishti Arya Behl and you are heavily involved in OTT in India. Do you think the content on OTT is getting watered down due to commercial content?
I have made commercial content on OTT, whether it is Kehne Ko Humsafar Hain or RejctX. All the brands that I have created are highly commercial in nature. It is my belief that I have to make commercially engaging stuff.
When Anurag (Kashyap) made Sacred Games, I felt there was a market out there with the kind of storytelling that I would like to watch or for the audience that I identify with.
We make young adult content.
If I make content for my 16-year-old son, I have to keep in mind that the timelines are not too long.
To make someone sit and watch an episode for 20-25 minutes or 45-50 minutes, I have to ensure that the plot is always on the move.
If I have to make a show for an elite audience or a much more mature audience, then I have to make content that is high on concepts.
Someone who spends Rs 800 monthly on Netflix is definitely different from someone who pays Rs 399 a year on ZEE5. So you really have to make the kind of specific content for the platform that caters to a set audience.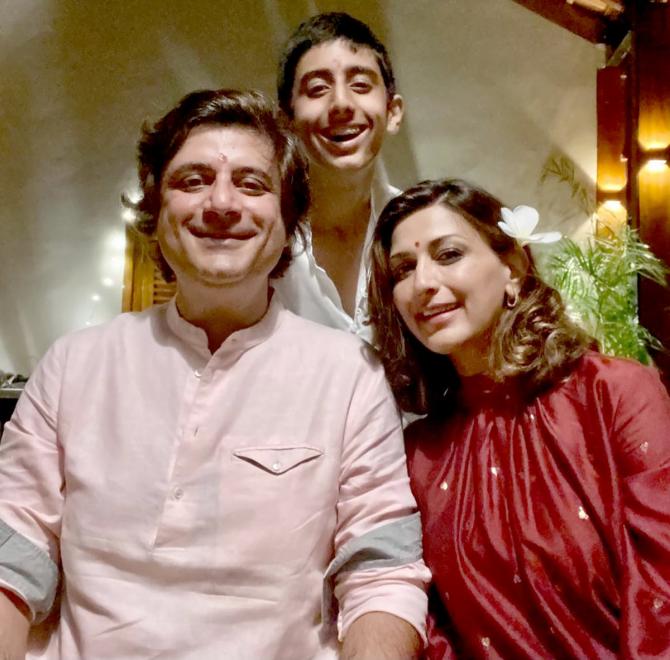 Your son Ranveer helped you out with Gen Z lingo. How did that happen?
Absolutely. We got him to help us with a list of words that the young generation of today uses.
He has also helped me with the kinds of clothes that this generation likes to wear.
There's a lot of influence of the brands or the lingo on the characters of my shows. Even the right kind of basketball moves.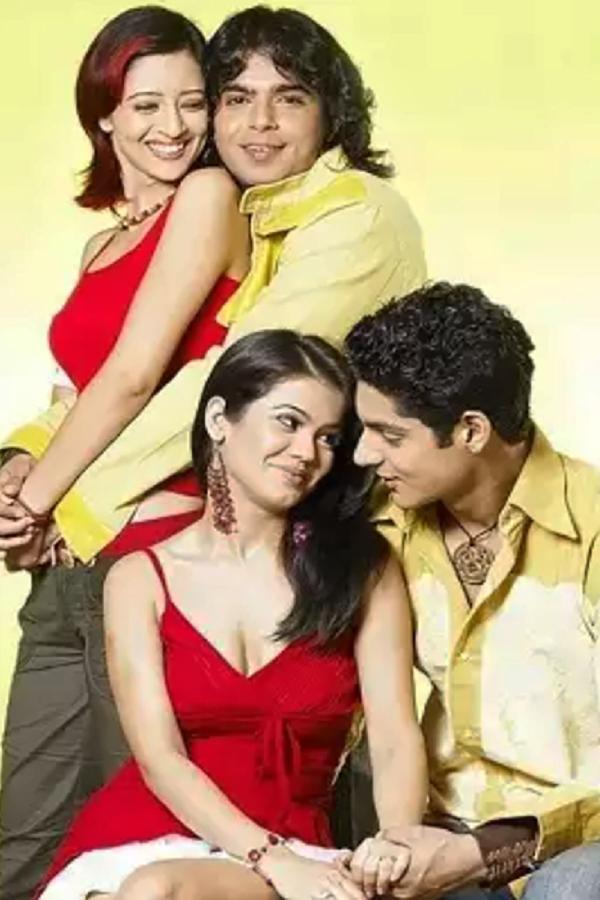 It's been 15 years since Remix went off the air. When you produced the show, did you ever imagine it would become such a massive success?
Obviously, we didn't think that it would become such a cult show. When we were making it, we were just having fun.
I was in my 20s, having a blast working on it.
I think that is what happens with great content -- as long as you enjoy working on it and you get a good team together, who are in sync with each other, you make something memorable.
What was the idea of making a show like Remix? How did it all start?
We were doing a show for Star Plus called Jeet for which we had built a big set. Actually, we got this series because we already had a set.
They were launching Star One at that point.
They wanted a young show set in a college.
There was an Argentinian show called Rebelde Way where this show is derived from.
We acquired the rights to that and since we already had the set, we adapted it in a very unique way.
I was straight out of college so I was very familiar with everything that takes place in the show.
Shows about friendship were already running on air at that time like Hip Hip Hurray and F.R.I.E.N.D.S. When you made this show, how did you want to make it differently?
I had a very interesting meeting with Sameer Nair, who was (then) heading the Star TV Network.
He said this one line: 'TV is not cool, can you make it cool?'
So I said, 'You bet we can. Just let me do what I want to do.'
That was the one-line brief that I got.
So I put everything, right from my aesthetics to my voice, in that show. We had multiple writers, we actually had specific writers for specific characters.
There was an amazing writers' room at that point.
That helped us keep the quality and at the same time, churn out quantity as well.
Dividing the show with multiple writers and directors helped us achieve that.
You belong to a film family. When you made the show, why didn't you go for bonafide stars?
I have never really done that. Even for my latest projects, we have given breaks to newcomers.
We have limited budgets while working on the Web and television.
When you do young adult shows, especially when you are doing a college or school campus show, you can't cast established people because they are too old for the part.
We are coming up with yet another show which will have newcomers.
That's the demand of the character and the age.
I feel there is a bit of rawness required for such characters.
Newcomers who are adolescent, they bring a certain energy which you can't find in people who are already established.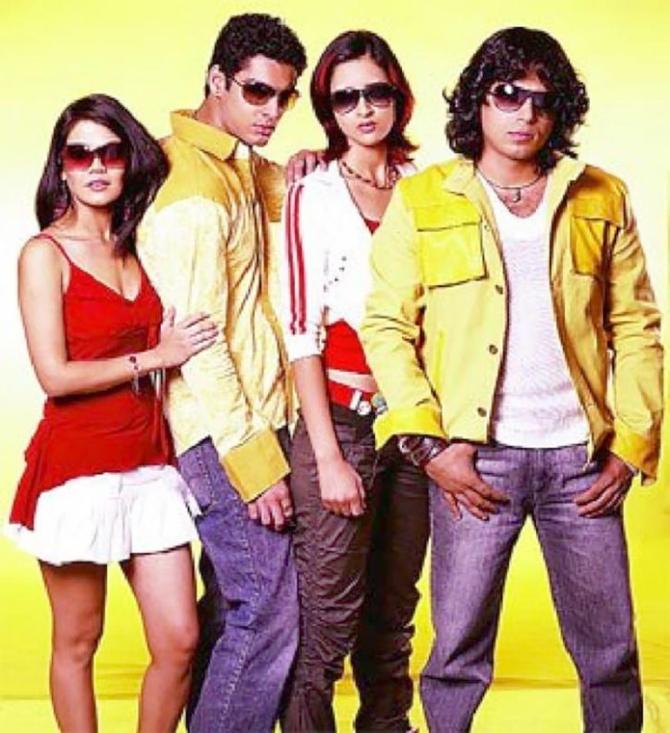 Karan Wahi began from your show and is a big star today. What made you cast him?
We did extensive casting while searching for talents all over the country. The Delhi touch really worked out for us with regards to Karan.
Srishti was more convinced about Karan than I was because he had that rawness in him. She was pushing for him.
We showed the auditions to all the girls (in our office), and they were swooning over him. So we got our answer.
We were sure that this guy has some charisma.
He just needed to work on his accent. He was just 17 then and was about to celebrate his 18th birthday.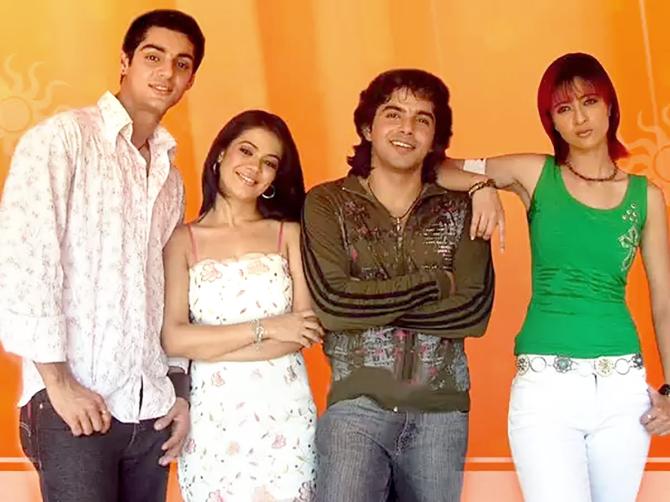 The music of the show by Aasma, Pritam and Jeet Ganguli was a revelation at that time. Did you always want to have so many songs in a TV show? That wasn't the norm then.
Yes. Getting Pritam and Aasma on, there was a great synergy that Star network worked on.
If today we have such kind of setup, it would have had a wider reach.
What other projects are you working on now?
I can't reveal much about for now.
Hopefully, in the next six months, you'll see three projects flowing out from our side.