When Naseeruddin Shah made that stunning remark about the 'half-educated starlet', which seemed to target Kangana Ranaut earlier this week, all hell broke loose.
Naseersaab was quoted in an interview with India Today, saying, 'No one is interested in the opinions of some half-educated starlet who decides to take it upon herself to, you know, get justice for Sushant (Singh Rajput).'
'If there is justice that needs to be done, I think we need to have faith in the process of the law and if it is none of our business, I think we should not concern ourselves with it.'
The legendary actor did not mention Kangana's name, but she responded on Twitter, saying, 'Would you say this to me if I were Prakash Padukone/Anil Kapoor's daughter?'
"We are all too scared of what she will say next, so everyone keeps quiet. But she takes our silence to be an encouragement for her attack," a Bollywood figure, who has been constantly attacked by Kangana and her mysterious 'team', tells Subhash K Jha.
"Now she says Karan Johar should return to his Padma Shri. Is she the President of India? We are glad one of us had the guts to put her in her place."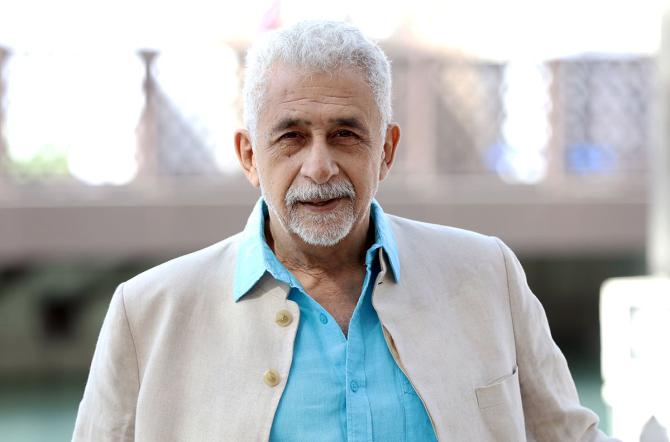 Though I've known Naseersaab to be outspoken, I thought he may have been misquoted this time.
But he responds: "I was not misquoted. That is all I have to say."
Kangana's response to this sobering putdown has been surprisingly restrained. Maybe she and her 'team' are lost for a response, for once.