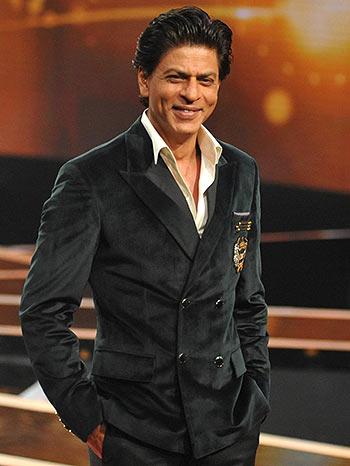 Shah Rukh Khan will return to television after four years, and he's quite excited with his new game show, India Poochega Sabse Shaana Kaun.
"India Poochega Sabse Shaana Kaun is a light, happy and breezy show that makes you win money and has a far-reaching effect for the common man. I belong to that background so I understand their worries and happiness," Shah Rukh explains at a promotional event for the show.
"India Poochega Sabse Shaana Kaun is a novel show because I've never had the opportunity to interact with the common man like this."
Shah Rukh has, however, interacted with common people in shows like Kaun Banega Crorepati and Kya Aap Paanchvi Pass Se Tez Hai.
In the new show, contestants will be tested not just on their knowledge, but also how street-smart they are.
India Poochega Sabse Shaana Kaun will be telecast on &TV, the newly launched channel of Zee Entertainment Enterprises Ltd, from March 2. It is adapted from the international show Who's Asking.
Shah Rukh says he has never been asked to host controversial shows such as Bigg Boss, but thinks Salman Khan has done a good job.
He recently tweeted that he was trying to quit smoking.
"It's not that I've given up smoking. I don't like people around me smoking. I always say smoking is bad, please don't smoke. I promise I will give it up very soon, but not yet. Whenever that happens, I will shout it at the top of my voice," he says.
On the Censor Board's attempt to ban a list of words in the movies, Shah Rukh says the board should not encourage differentiation on the basis of caste, creed or religion.
"The list is not a final one. It's probably just guidelines on what words can be used and cannot be used in films," he says.
He said freedom of expression varies from film to film. A word might sound abusive in a dark, action film, but it might pass in a light comedy.
He added, "They can make a lot more categories in censorship, not just U and UA, but more ratings like Parental Guidance, non PG, Strictly for Adults etc. Perhaps that might help."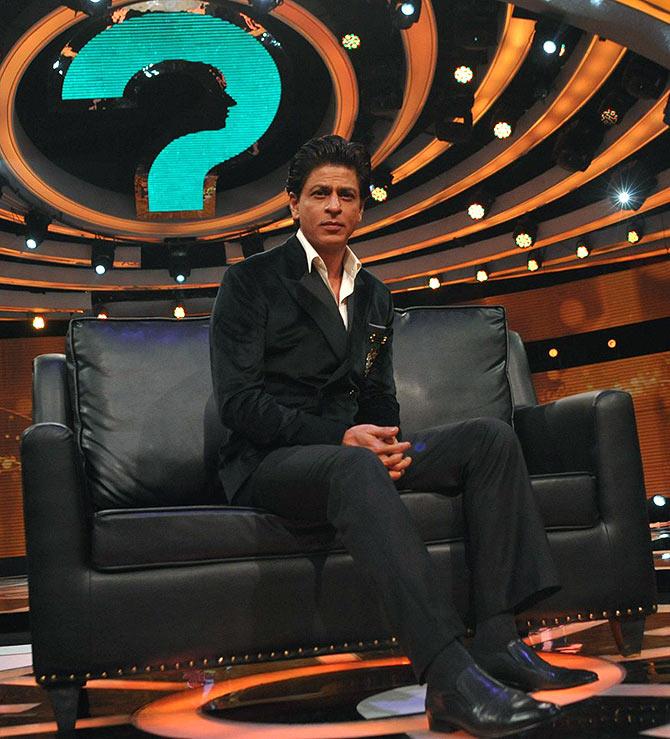 There are rumours that Kajol will be working with Shah Rukh Khan in Rohit Shetty's next film but the actor says the cast has not been finalised yet.
"The grand announcement of Kajol and me coming together in a film will be done once the casting is over. We have about 10 more days," Shah Rukh says.
Meanwhile, he confirmed that model Waluscha De Sousa will be his leading lady in Fan.
Photographs: Pradeep Bandekar