The twins are named Ella and Alexander Clooney.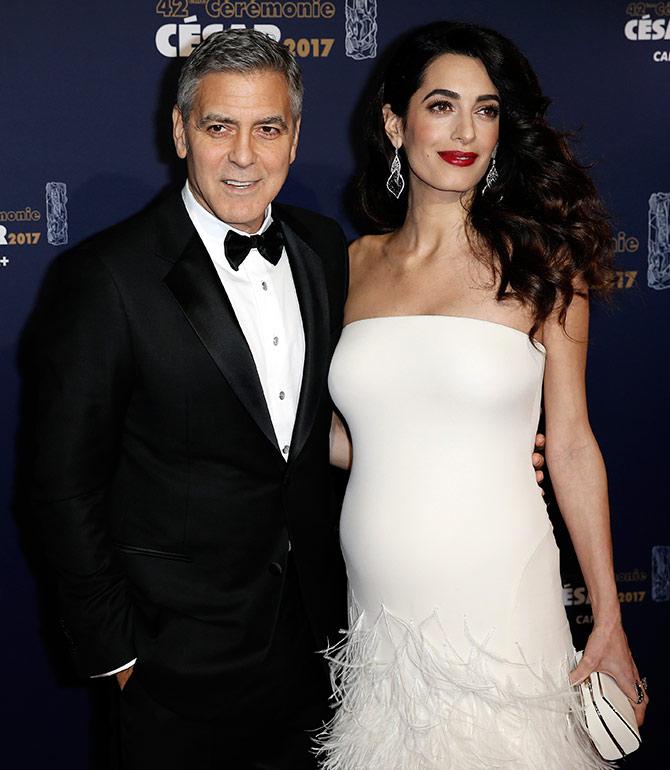 Amal and George Clooney became parents on Tuesday, June 6.
'This morning Amal and George welcomed Ella and Alexander Clooney into their lives. Ella, Alexander and Amal are all healthy, happy and doing fine,' the couple said in a statement to CNN.
The Clooneys have been married for two-and-a-half years. They wed in Venice, Italy, in 2014.
The 56-year-old actor has spoken about becoming a first-time dad and also joked about waiting to start a family later in life.
'My favorite part is, you know, all my friends who are my age, and I have many of them, they're already done. Their kids are all grown up and away to college and they are laughing,' Clooney said on the French television show Rencontres de Cinema.
Photograph: Gonzalo Fuentes/Reuters