Bollywood stars really have an obsession for stylish piece of footwear.
Shoes are lifesavers.

Remember what they did for Cinderella or even Carrie Bradshaw?
They're also all about glamour and drama for showbiz folk. (Comfort? Nah, not for celebrities anyway.)

Not only does branded footwear offer excellent value to their style but attract instant attention too.
Especially when as funky or quirky as the ones we've compiled for you.

Take a look.

Jacqueline Fernandez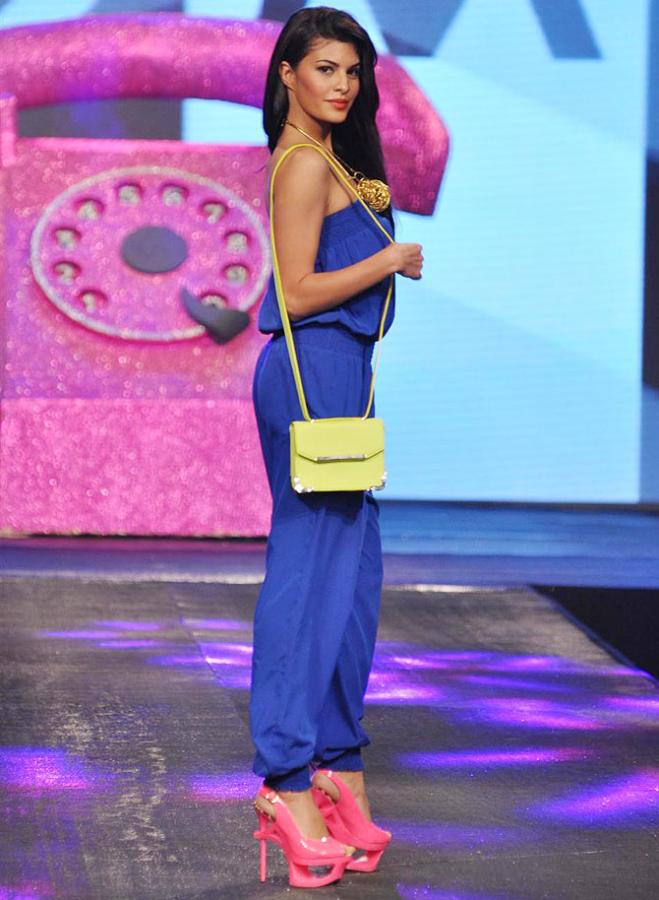 The Kick star works a pair of bizarre bubblegum pink heels that has us both confounded and curious.

Sofia Hayat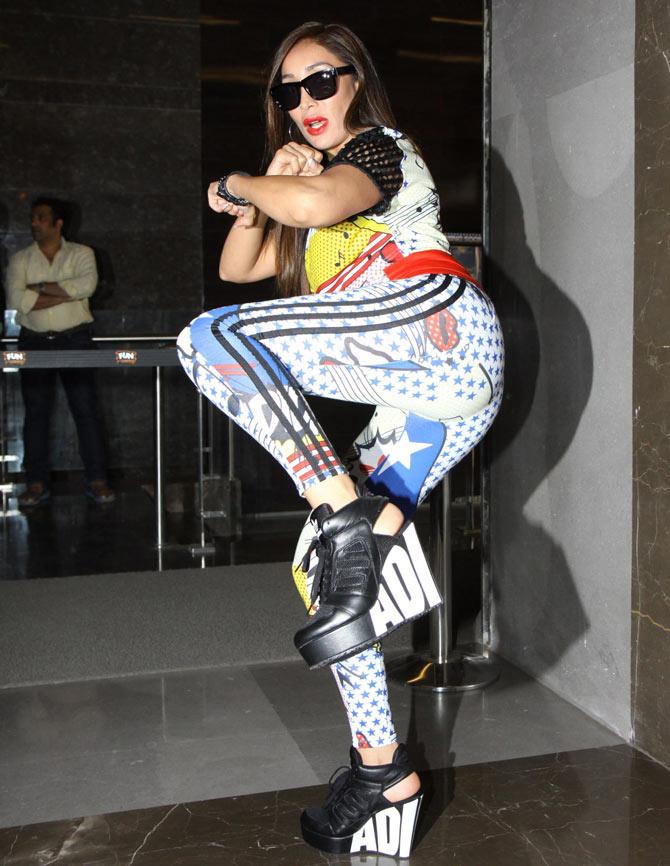 Ever engaged in the pursuit of attracting eyeballs, the British-based singer and Bigg Boss 7 participant flaunts her glitzy new Adidas buy.

If you follow her on social networking sites, you already know she's a big fan of the German sports brand.

Vidya Balan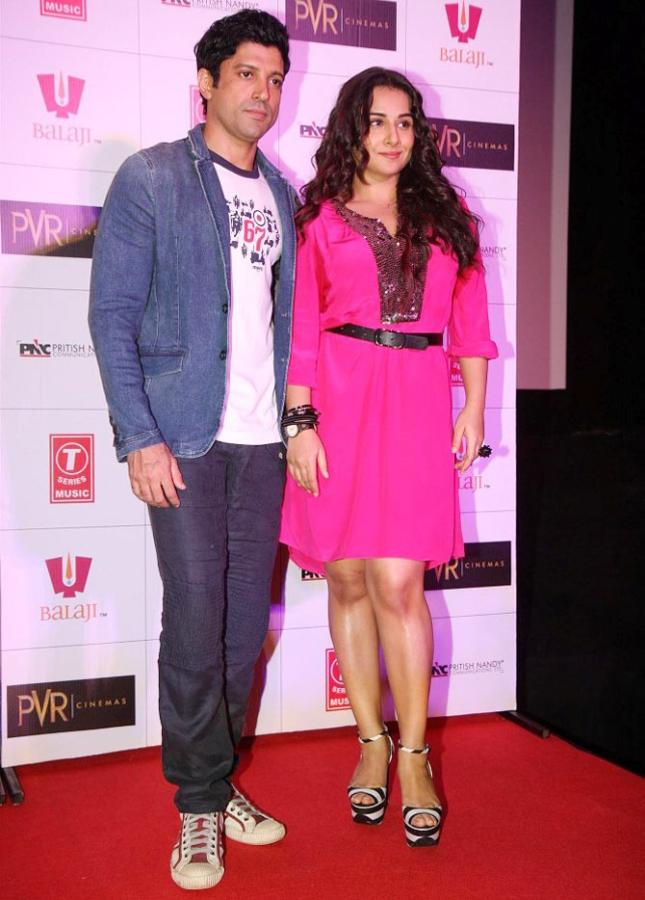 Looking at Hayat's shoes brought back memories of these cutesy striped wedges Vidya Balan teamed up with her fuchsia tunic dress not too long ago.

Ranveer Singh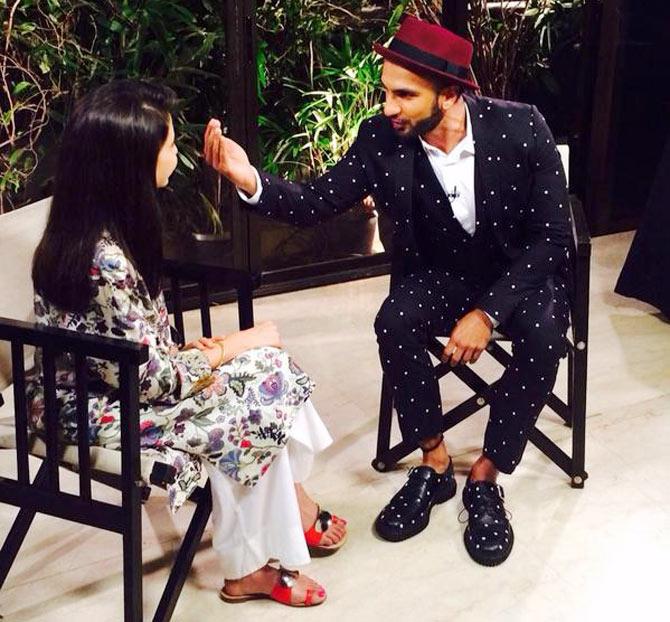 It must be distracting to interview a polka-dotted figure from head to toe.

No wonder Anupama Chopra took to Twitter to express amusement over the famously flamboyant Ranveer Singh's dotty Dior Homme appearance.

Alia Bhatt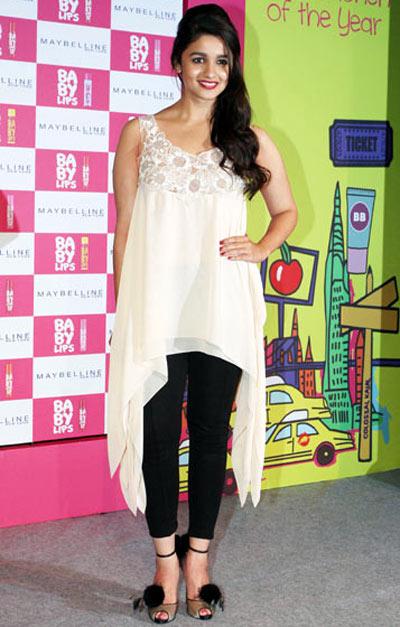 The 22-year-old star is quickly catching up on the rules of high fashion. And those snazzy feather-accented Christian Louboutins are part of that learning curve.
Akshay Kumar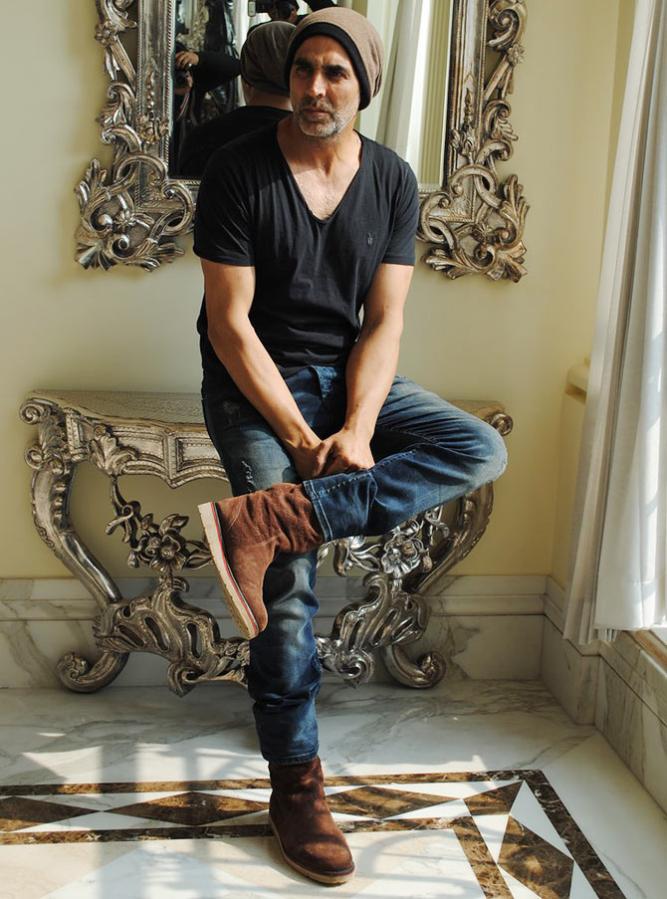 Akshay Kumar's casual chic in stylish suede boots teamed up with a simple tee, denims and beanie is as foxy as it gets.
Anushka Sharma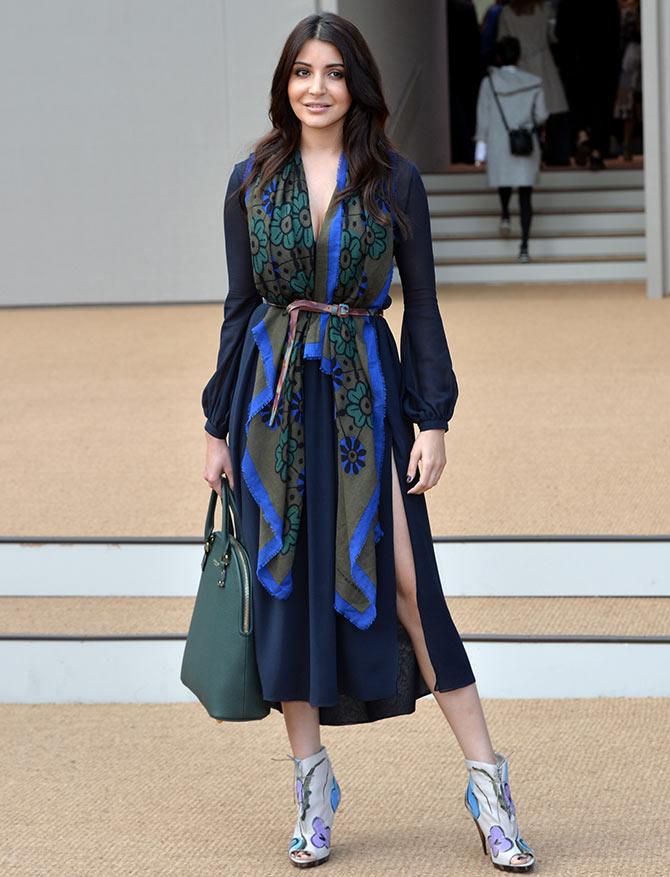 The talented star of NH10, Bombay Velvet and Dil Dhadakne Do stands tall in a pair of eye-catching floral Burberry shoes.
Salman Khan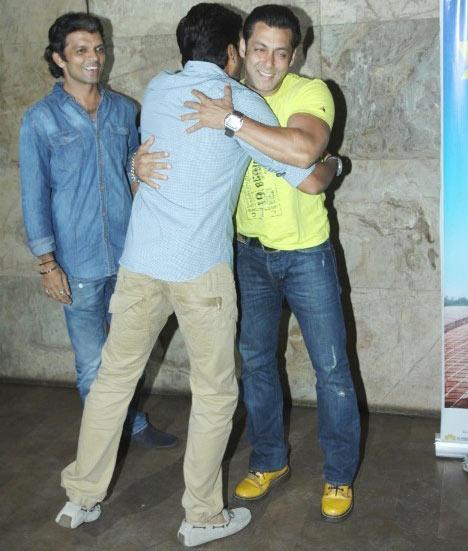 Whether gyrating in sarong, sporting studded denims or marching in yellow shoes, the controversial superstar doesn't merely pull off looks, he owns them.
Priyanka Chopra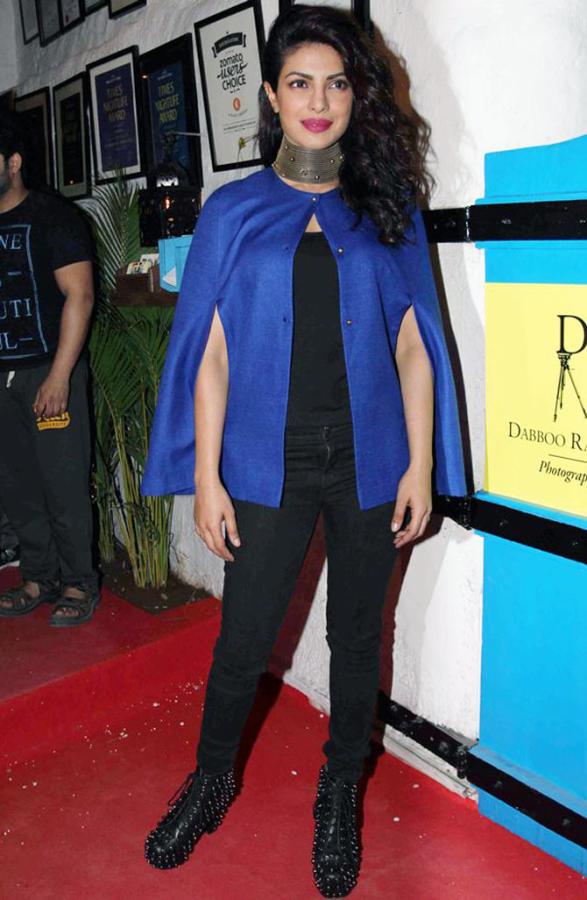 Those lethal spiky boots would sure find a fan in Gabbar and, perhaps, Thakur Baldev Singh. What say, PeeCee?
Parineeti Chopra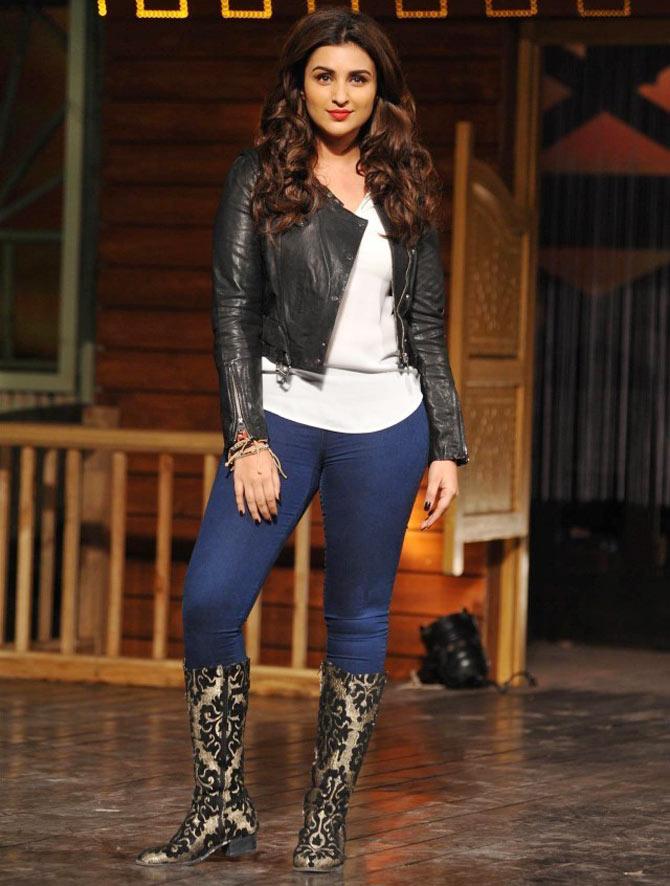 Her cousin Parineeti sure catches our eye in her black 'n' gold ornate boots that should've never left the curtain store.
Rani Mukerji
Adding just a pop of pink for effect, it's hard to notice anything once your gaze hits on Rani Mukerji's Jimmy Choo sandals in neon pink.
Shradhha Kapoor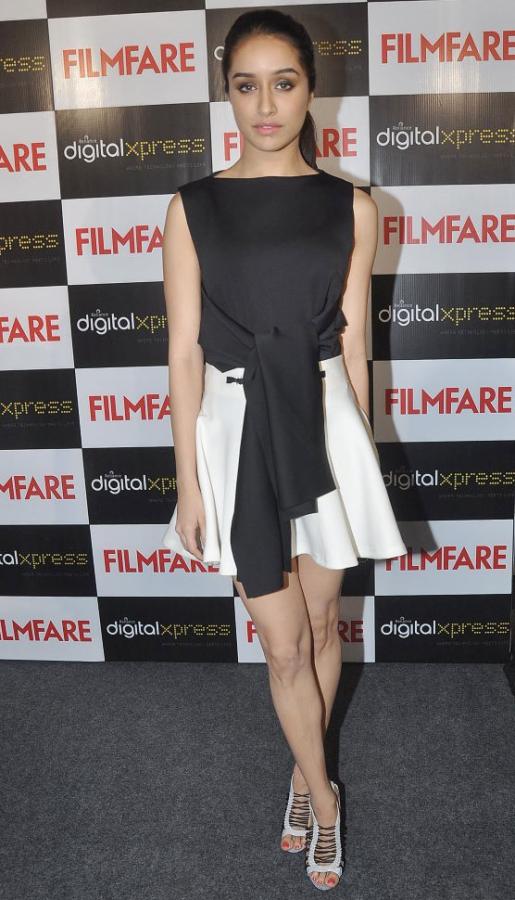 The ABCD2 actress reveals her penchant for not-quite-run-of-the-mill footwear with this monochrome pair.
Shilpa Shetty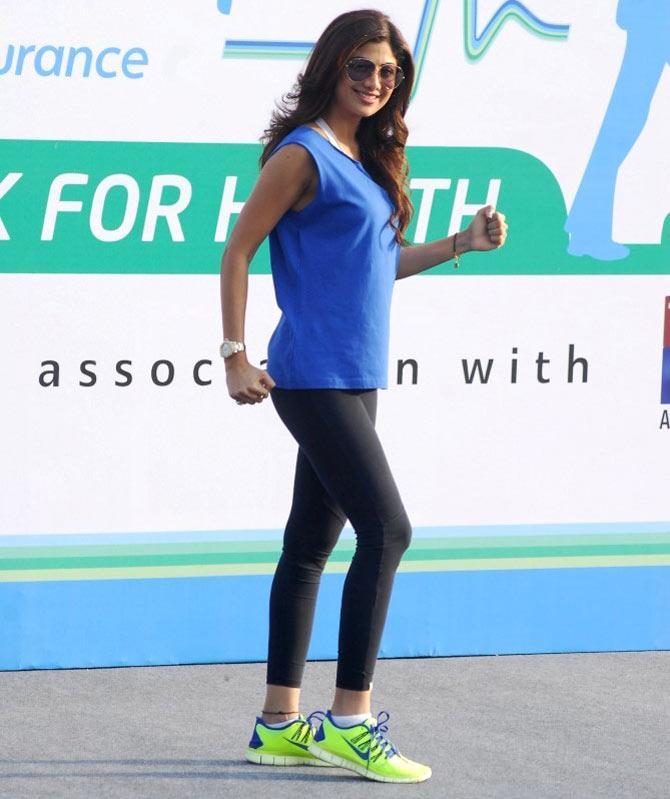 Nothing like a pair of fluorescent green sneakers to get into the mood for jogging or so insists Shilpa Shetty.