'I always thought that if you play a negative character, people will tend to hate you.'
'But the reaction has been amazing, especially after Season 2.'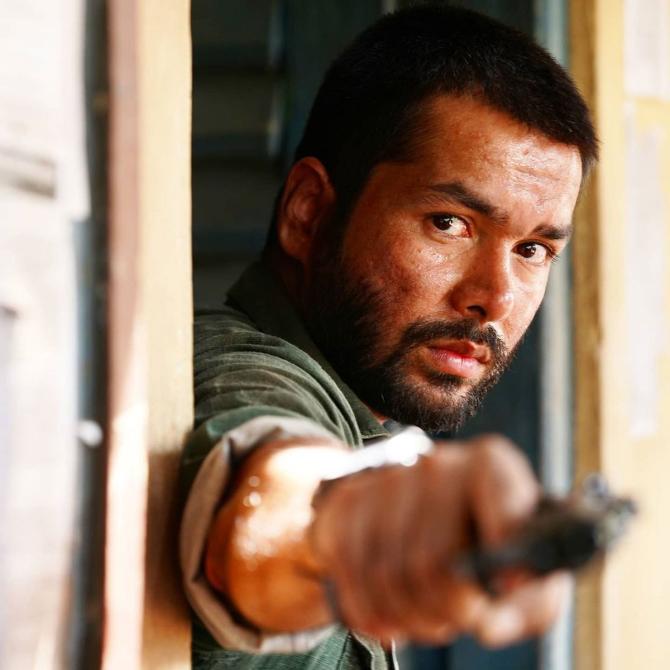 Shahab Ali made his debut in the first season of The Family Man, and he went on to earn even more raves in the second season.
The actor plays Sajid, and has most of his scenes with Samantha Akkineni, who played Raji.
He tells Rediff.com Senior Contributor Rajul Hegde, "The chemistry between Raji and Sajid that the audiences have appreciated is the result of the rapport we had off-screen."
Audiences have loved your character Sajid even though you play an antagonist.
I always thought that if you play a negative character, people will tend to hate you.
But the reaction has been amazing, especially after Season 2.
My inbox is flooded with my character sketches, video edits and messages.
People have started recognising me as Sajid.
The people, who used to call me 'Shahab' have also started calling me 'Sajid'! That is the kind of response I am getting (laughs).
It's my debut show, and I am enjoying the success.
I really hope this translates into more and better work.
Did you have any kind of hesitation to play the part?
Initially, I was a bit scared that I would get typecast because that's how the industry works.
If an actor clicks in a particular role, he is offered similar roles.
It happened to me too. I got so many calls for the role of a terrorist during the lockdown.
I actually brought a toy gun for an audition.
Thankfully after Season 2, I am getting diverse roles.
What was your reaction when you got to know that you are playing an antagonist against Manoj Bajpayee?
Oh that was the USP of the show for me.
I knew if Manoj Bajpayee is making his Web debut, then it has to be a quality show.
Also, I have been a big fan of (Directors) Raj and DK. Shor In The City has been my all-time favourite film.
I knew they would create something innovative, so I was really excited.
I used to idolise Manoj sir; we used to discuss his work during our NSD (National School of Drama) training days.
It was a dream come true to have got to work with him in the series.
I remember when I first met him in Season I, we were shooting a chase sequence where he is running after me and I somehow escape.
I was really intimidated and nervous, but the scene went well.
The next day, Manoj sir called me and we discussed the previous day's scene.
He asked me what I thought of it.
We started talking and slowly, we bonded.
During the shoot, he was always like, 'Do this, do that, you should push yourself.'
There is constantly an element of surprise without any worry of going off track.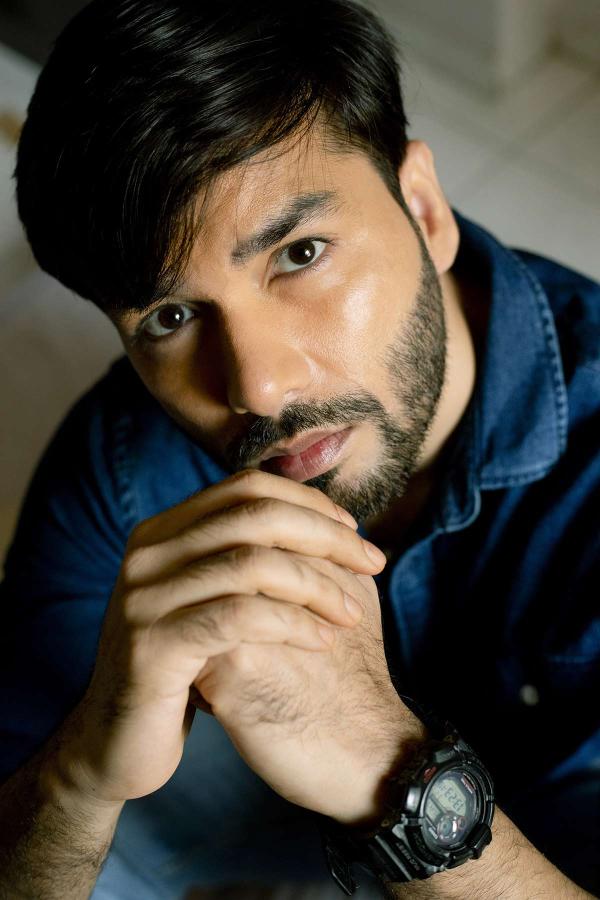 How challenging was it shooting for season 1 and 2?
In Season 1, it was really difficult for me because it was my first role in front of the camera.
I was a little scared though I have been doing theatre for the last 10 years now.
I was worried about how it would look on camera because the medium is different.
I had no idea how people would receive it and how my performance would look.
In Season 2, I knew exactly what I had to do, but it was challenging because the expectations were high.
The audiences wanted something two notch higher, and that's what our makers were aiming for as well.
Sajid is fiercer and more evil in the second season.
I worked on the intensity and menacing power.
I gained weight also to look more powerful and masculine in Season 2.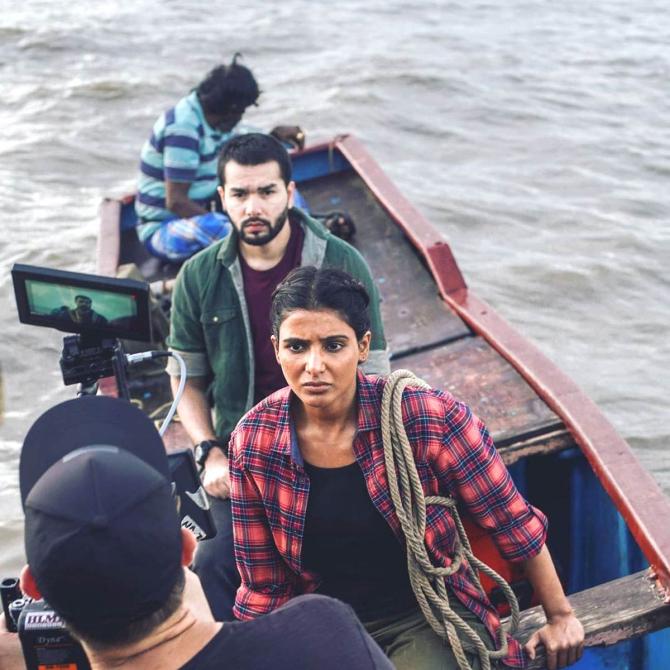 What was your first impression about Samantha? You shared a lot of scenes with her.
Initially, I was intrigued and a little nervous about working with Samantha.
But working with her was smooth and effortless.
On our first day of shooting together, Samantha started the conversation and said she liked my work in the first season.
As an actor, she is extremely professional and focused.
I don't remember rehearing the lines together, we would go and explore.
That's why it has come out naturally.
The chemistry between Raji and Sajid that the audiences have appreciated is the result of the rapport we had off-screen.
It was a great privilege to work with her.
Any interesting stories during the shooting?
I remember during Season 1, DK sir told me to speak a few lines in Kashmiri.
I said okay, but who will teach me?
He said, you are Kashmiri.
I said I was from Delhi, not Kashmir.
Then he replied, 'Arre, why did I cast you then?'
I somehow managed those lines later.
In Season 2, when we were having a meal, DK sir told Manoj si, 'I cast this guy by mistake but it's a good mistake because we have found a good actor.'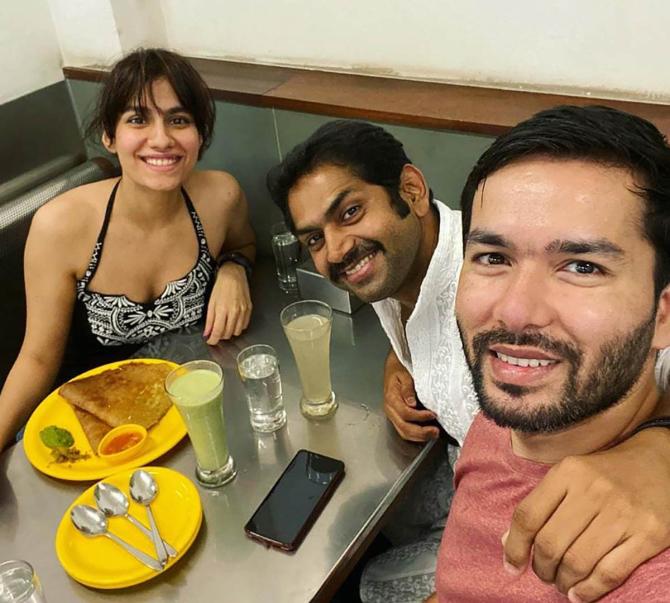 You played a small role in Kedarnath. Did you have any scenes with the late Sushant Singh Rajput?
No. But I met him and spent time with them.
I was playing Sushant's father's role (in a flashback scene).
But I rehearsed with Sushant because he had to repeat the same lines as his father in the flashback. He wanted to see the way I speak because he wanted to speak like that.
That was the kind of dedication he had towards his work.
I was there for a week and observed him thoroughly.
He would go for a walk in the morning, shoot and read a lot.
One evening, I was chatting with him. He gave me so much respect because I was playing his father.
He was a method actor, and I learned a lot from him.
Tell us about yourself.
I wanted to become an actor from the time I got praised for my street plays in college.
I was a part of the modeling team too.
Due to some personal responsibilities, I had to drop the idea of becoming an actor.
I did a diploma course in mass comm from Jamia Millia and an internship at Aaj Tak.
But I started missing the live action of theatre.
I discussed it with my mother and joined NSD.
After that, I did musicals, which are amazing. In the coming years, musicals will be a big thing in India.
I have been lucky to have played the iconic role of Salim in the biggest Broadway style musical show Mughal-E-Azam and Zangoora-The Gypsy Prince.
What's next for you?
My next show is Ek Thi Begum Season 2 in Hindi (the first season was in Marathi).
I play a gangster in it. It is set in 1989 Bombay.
The role is very different from Sajid, so I am really looking forward to it.