'I got Rs 300 for a dubbing job and I was so happy with that money because it was my first income in Mumbai!'
Laal Rang heroine Pia Bajpai tells her story.
Pia Bajpai has an amazing story.
The leading lady of Randeep Hooda's Laal Rang left her hometown Etawah, a city on the banks of the Yamuna river in Uttar Pradesh, to become an actress in Mumbai. She was 16 years old then. Two years later, Pia bagged her first leading role.
Today, the actress has done over 14 movies in Tamil, Telugu and Malayalam and is ready with her first Hindi film.
Yes, dreams do come true.
Pia tells Patcy N/ Rediff.com how it all happened.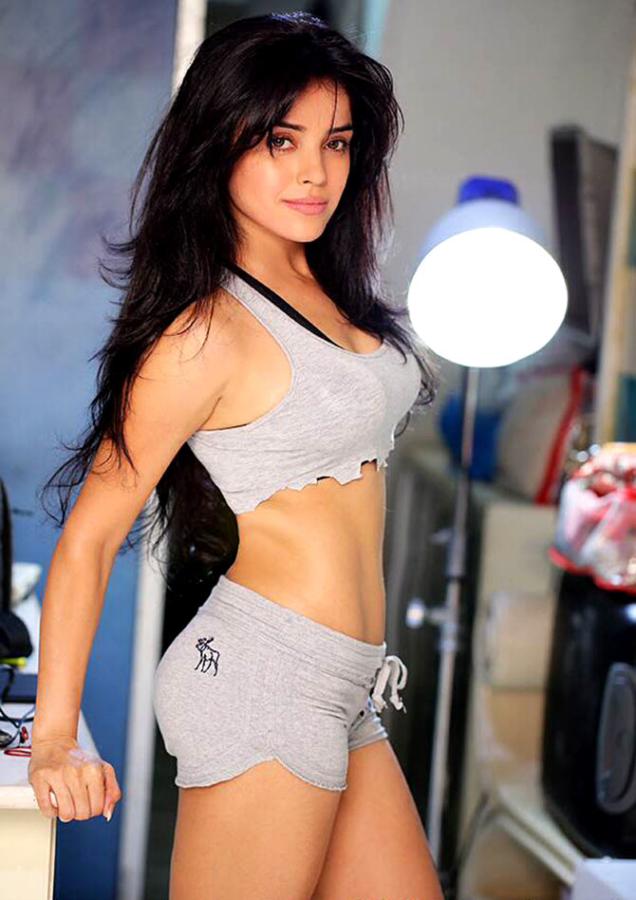 I left my studies after I completed Std 12. I was very confused as to what I wanted to do in life.
My biggest fear was that, if I stayed in Etawah, I would become a teacher like my two older sisters. I wanted to do something different so my father, who worked in the Oriental Insurance Company, let me go to Delhi.
The other reason I did not want to go to college was that, in those days, I had short hair. There was only one college in Etawah at the time and students had to wear salwar kameez as uniform. I felt my short hair would not go well with the salwar kameez look and would be bad for my reputation.
I was a star in Etawah, a tomboy in school. I would ride a bike and my dad's jeep. I would beat boys up. I was not ashamed of anything.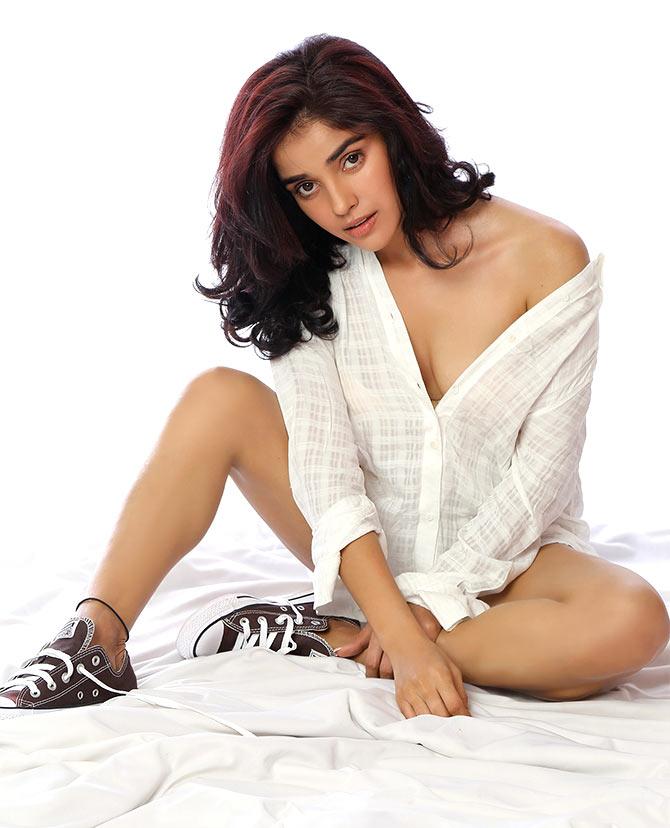 In Delhi, I got a job as a receptionist in a computer centre. My salary was Rs 4,000.
Incidentally, when I went to Delhi for the job interview, I reached on a Friday night. The computer centre was shut for the weekend and I had nowhere to go. So I spent the weekend in the waiting room of the railway station. On Monday morning, when I went to the computer centre with my luggage, the owner scolded me and told me Delhi wasn't safe.
When I started working, life was tough. My work was far away from where I had rented an accommodation. I had to get up at 5:30 am and would reach home very late. After doing this for six months, I realised this was not why I had come to Delhi.
To increase my income, I started taking tuitions of four-five students. I had no time for myself.
I made friends with the owner of a photography studio and he told me I had a very photogenic face. I did not know what that meant but it was the first time I felt I could be an actress.
I immediately took up a receptionist's job with a coordinator who made Punjabi music videos. I wanted to see how girls dress, how portfolios are made... After two months of learning about that profession, I quit.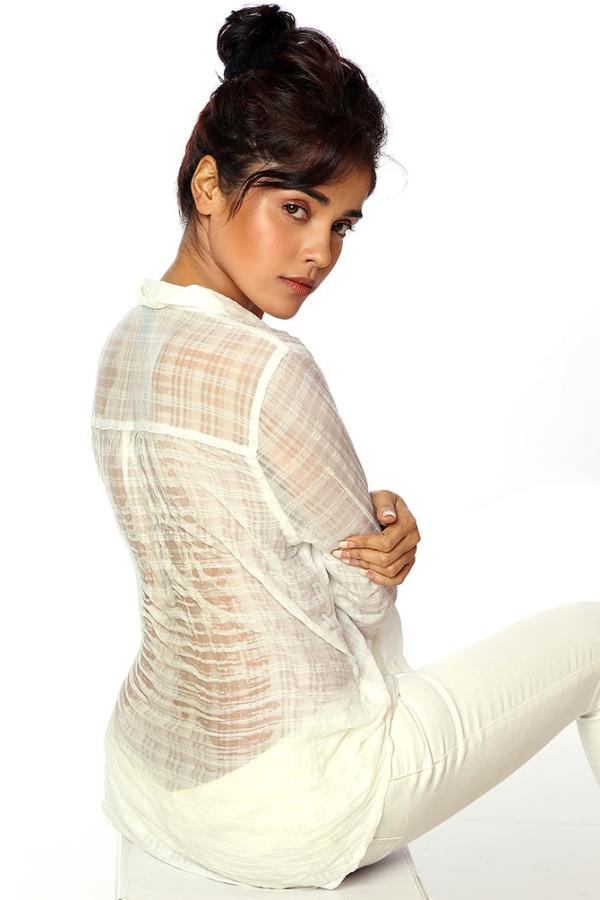 I decided to go to Mumbai but, first, I had to convince my parents.
My mother loves watching television shows, so I told her I had got an offer in a television serial and asked her to convince my father. I got permission after two days.
I took a train to Mumbai with Rs 9,000 in hand.
I did not know where to go and asked for a room in the first lodge I saw. But the manager said they do not give out rooms to single girls. I pleaded with him and somehow managed to get a room for two days.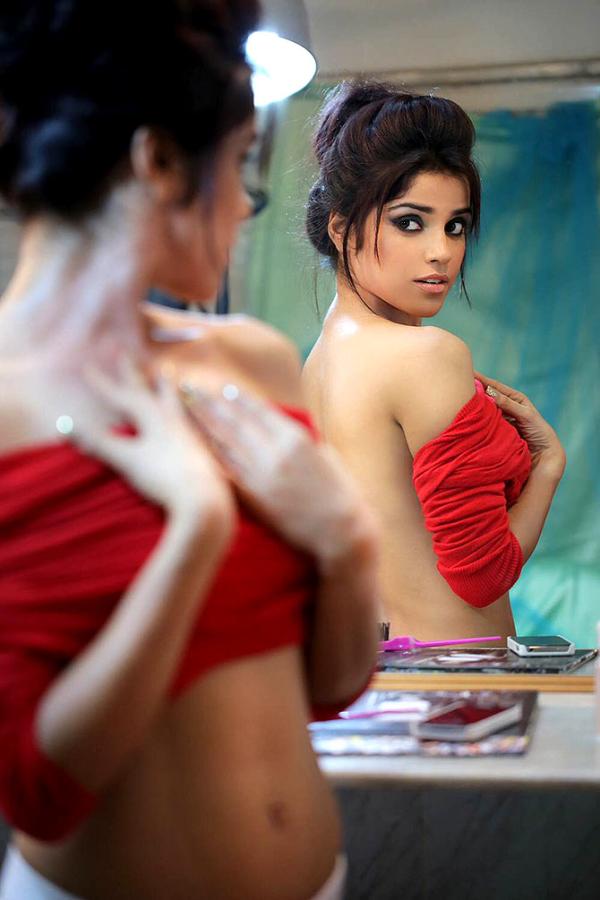 I started looking for rented accommodation in the newspapers and founda place in Andheri (in western Mumbai suburb where many television and film actors stay). No one answered the phone when I called, so I just landed up at the address. I was told that the place was already occupied.
That was the first time I broke down.
I told the owner I had no other place to go to, so she let me stay in a room which I had to share with her dog. I stayed there for eight months.
My parents would keep asking me how my serial work going on and I had to keep lying to them. It went on for three months, after which I told them that the show was shelved.
My money was getting exhausted, so I started looking for a job. The owner of the place where I found one said he couldn't give me a salary. He was a retired army man who had just started a publishing company. He gave me three meals a day and my travel expenses.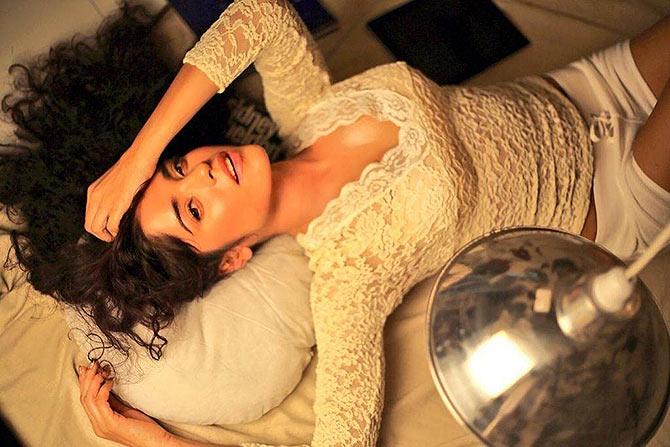 After eight months, I told him the travel was too tough for me and asked him for accommodation near the office. But it was too expensive and he could not afford it.
I pleaded with him and he finally let me sleep in the office. Since it was a strictly commercial area, I had to make sure no one knew that I lived there. I had to shut the lights and stay indoors after 8 pm, wake up the next day by 7 am, have a bath and get ready for office. I did that for eight months.
I bought a telephone directory which had the numbers of filmi folk, started calling people up and making contacts. One day, someone told me about a dubbing job in Prakash Mehra Productions. I had to say just one line was was paid Rs 300 for it.
I was so happy with that money because it was my first income in Mumbai.
After a year, things started working out for me. I started dubbing for serials and ads. I made a cheap portfolio and circulated it. That got me my first print ad, it was for a toothpaste in Gujarat.
I learnt during that time that I had a nice smile, so I would make it a point to smile at least once in my auditions!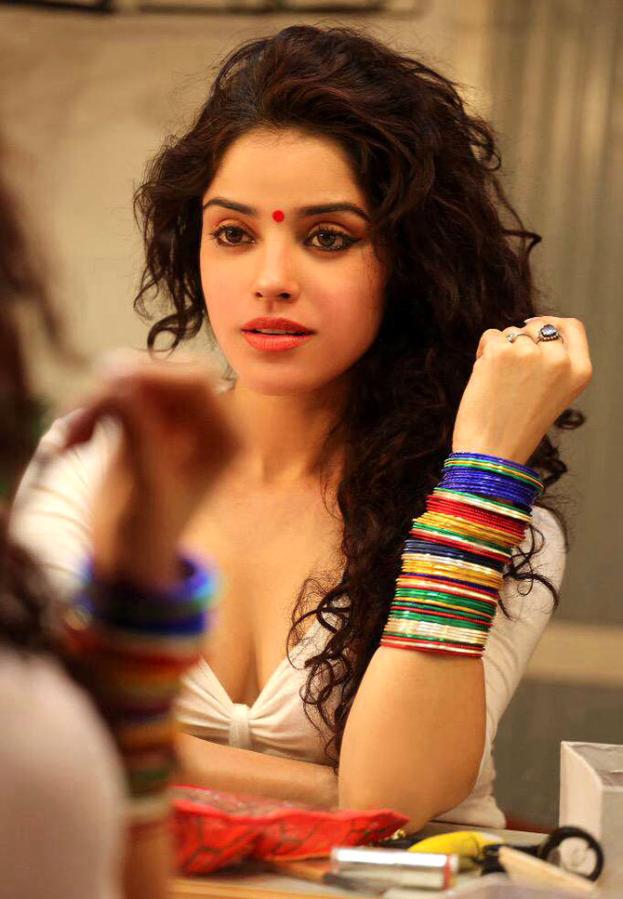 I started bagging more ads. I did one for KFC. I am a vegetarian but I said I was a non-vegetarian during the auditions.
I ate chicken for the first time in my life during the shooting of that ad and had to take a lot of bites to get it right. When my mother saw the ad, she was shocked. But I lied and told her it was a deep-fried cabbage burger. The ad became a huge hit and work started coming my way.
I got to do a Cadbury's ad with Amitabh Bachchan and immediately called my parents when I learnt about it! I have done an ad with Mahendra Singh Dhoni.
I did an ad which was directed by Priyadarshan. After the shoot, he told me that his office would call me for a film. I had been in Mumbai for two years by then and was 19 years old.
Priyadarshan's office called to tell me they were doing Poi Solla Porom, the Tamil remake of Khosla Ka Ghosla. When Priyardarshan asked me if I knew Tamil, I lied and said yes. I did an audition in Hindi and English and got the part. Ten days later, the film's shooting started in Chennai and I got my dialogues in Tamil.
I somehow managed through the first day but, the next day, I called Priyadarshan and started crying on the phone. He told me that he knew I didn't know Tamil and was waiting for this phone call! But he was proud that I managed to pull through at least one day.
From 2008 to 2014, I have done 14 films in Tamil, Telugu, Malayalam and English. I worked in a Hindi film called Mumbai Delhi Mumbai, a remake of a Marathi film called Mumbai Pune Mumbai, but it never got released.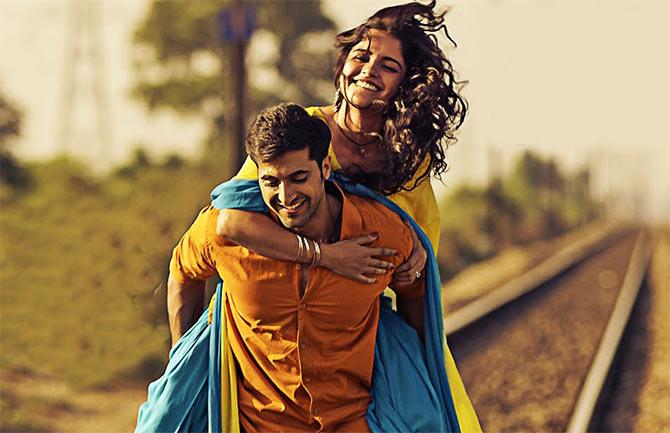 IMAGE: Pia Bajpai and Akshay Oberoi in Laal Rang.
My first Hindi film Laal Rang will release this Friday. I had to do a look test with Akshay Oberoi, who is cast opposite me. My character, Poonam Sharma, comes from a small town called Sharanpur. I play a smart girl who speaks in broken English.
Laal Rang is about blood smuggling where poor people sell their blood cheap. This blood is later sold at much higher prices. It is based on a true story that happened in 2002 in Karnal, Haryana.
I have a few scenes with Randeep Hooda. I got to learn a lot from him. He is very passionate about the roles he plays.
If I get good roles in southern cinema, I will do it but I prefer Hindi films. My parents have never watched my films because they are in the southern languages, which they don't understand. But they are proud of me. They saw my interview recently in a Hindi newspaper and were very excited!
My next film is Mirza Juliet: Emotion Ka Confusion opposite Darshan Kumar.