Remembering The Great Showman of Rock music.
Have 25 years passed since Freddie Mercury left us?
Why, it seems like yesterday.
Freddie was just 45 when AIDS snuffed out his incandescent existence on November 24, 1991.
He would have been 70 this September had he lived, and the mind rattles with the possibilities of the great showman of rock music as an old man.
Freddie was Parsi, he was born Farrokh Bulsara, grew up in India and moved to England as a teenager.
After forming the band Queen in 1970, he startled the world with his music, and all those wonderful songs: I Want To Break Free... Bohemian Rhapsody.. Killer Queen.. Bicycle Race... We Are The Champions.. Don't Stop Me Now... Play The Game...
25 years after the candle went out, Freddie continues to dazzle us with his music and his can't-be-copied showmanship. We turn to it whenever we want to smile.
Saluting Freddie Mercury on this unforgettable day with glimpses of a kind from his all too short life.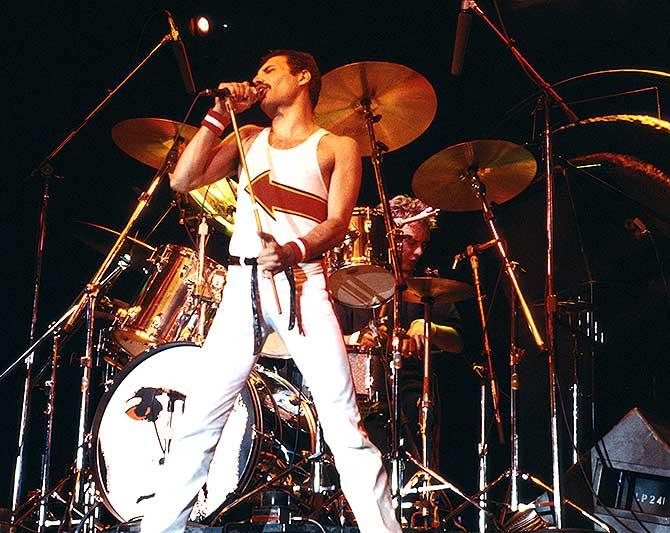 Photograph: Fox Photos/Hulton Archive/Getty Images
Freddie during a performance at the National Bowl in Milton Keynes, England, June 5, 1982.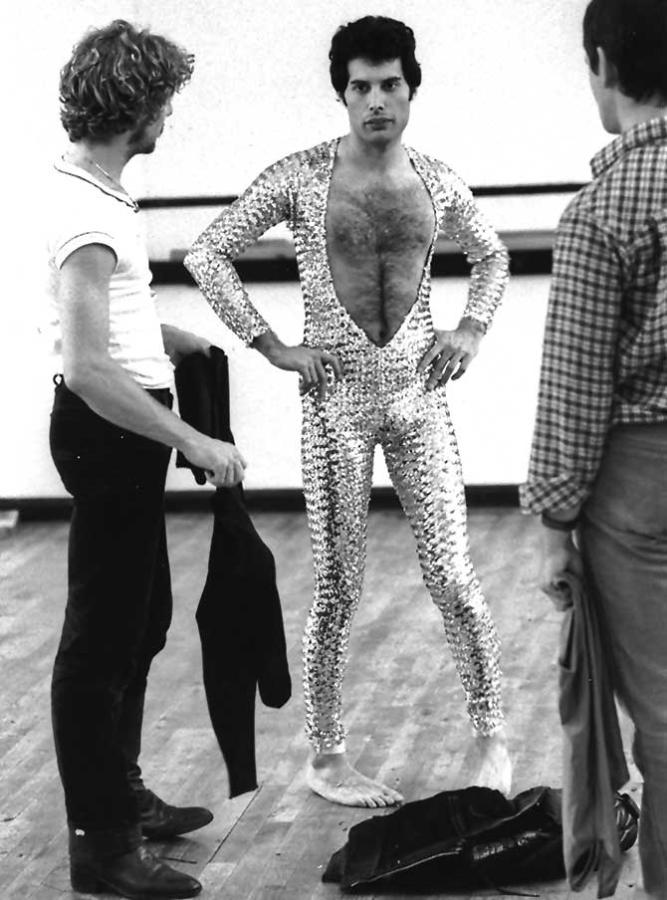 Photograph: Colin Davey/Evening Standard/Getty Images
A candid capture during a ballet class in London's Covent Garden, which Freddie attended, October 3, 1979.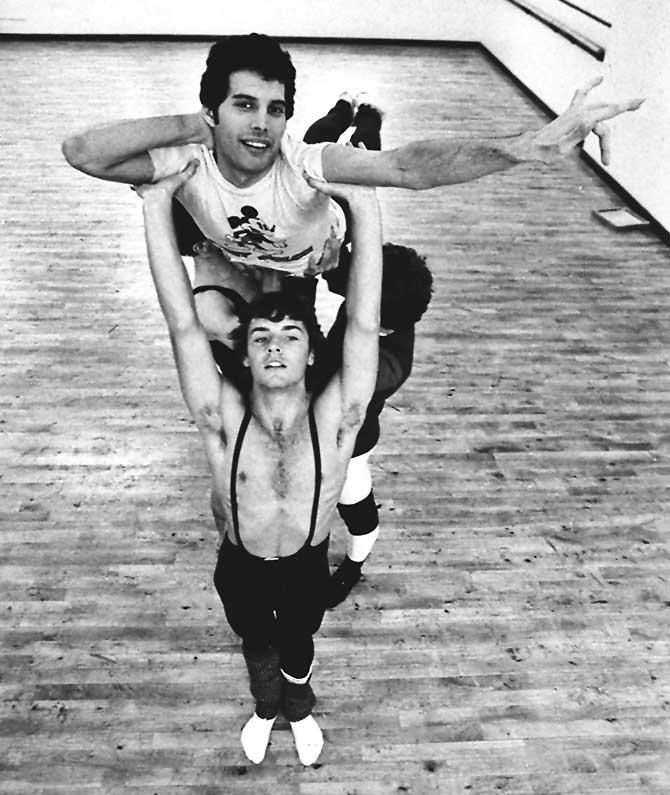 Photograph: Colin Davey/Evening Standard/Getty Images
Freddie goofs around in the ballet class as only he can.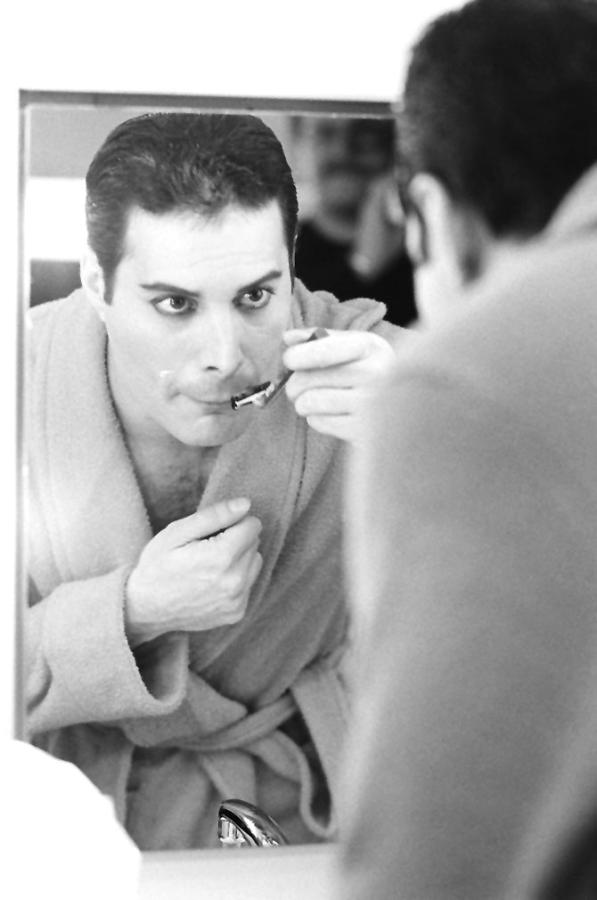 Photograph: Steve Wood/Express/Getty Images
Freddie shaving his moustache, April 12, 1984.
His famous moustache posthumously won the title of Britain's Greatest Ever Moustache in a 2009 poll.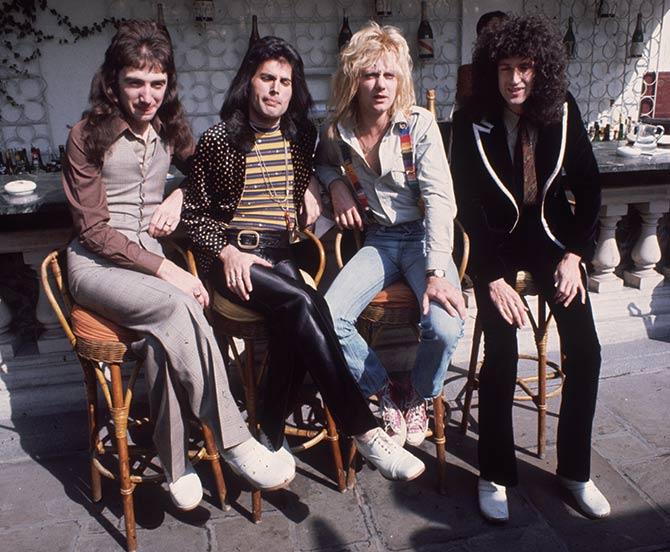 IMAGE: Freddie with his band members John Deacon, Roger Taylor and Brian May. Photograph: Keystone/Getty Images
Queen were presented with silver, gold and platinum discs for (sales in excess of one million) their awesome hit single Bohemian Rhapsody at the Les Ambassadeurs casino.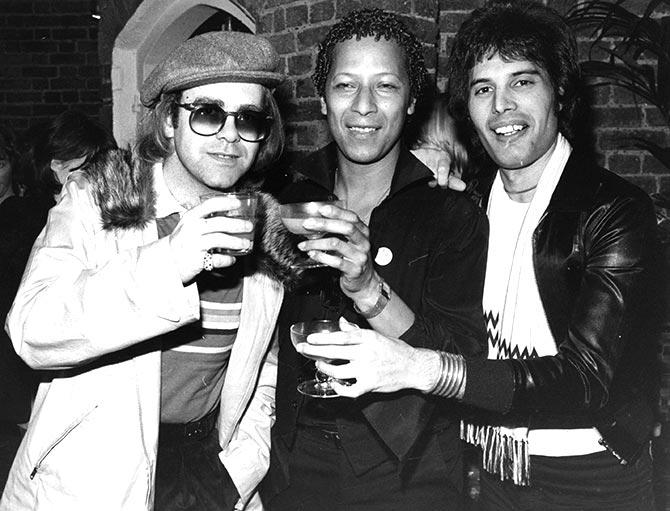 IMAGE: Elton John, left, Peter Straker and Freddie, right. Elton and Axl Rose were star performers at the Tribute to Freddie Mercury concert. Photograph: Hulton Archive/Getty Images
Elton John and Freddie were close friends, and the most famously gay men in English music at that time had pet names for each other. Freddie was Melina, Elton Sharon.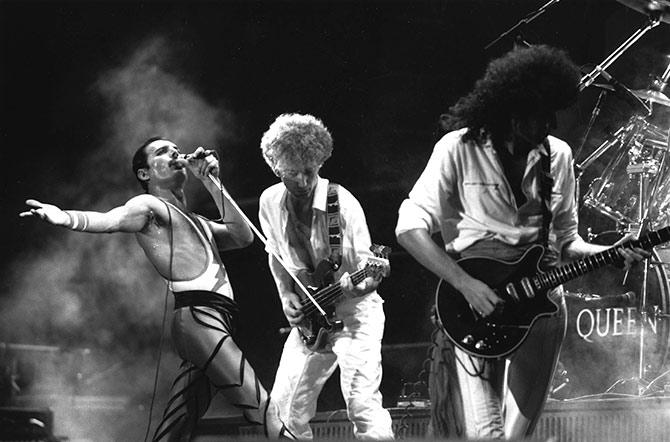 Photograph: Express Newspapers/Getty Images.
Queen in concert.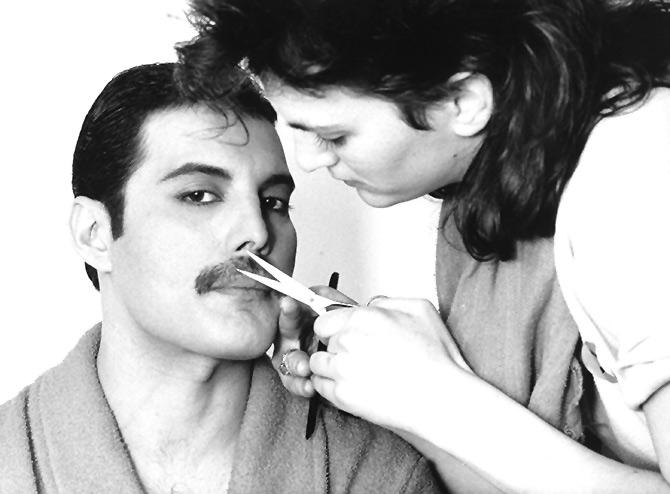 Photograph: Steve Wood/Express/Getty Images.
Grooming the famous moustache!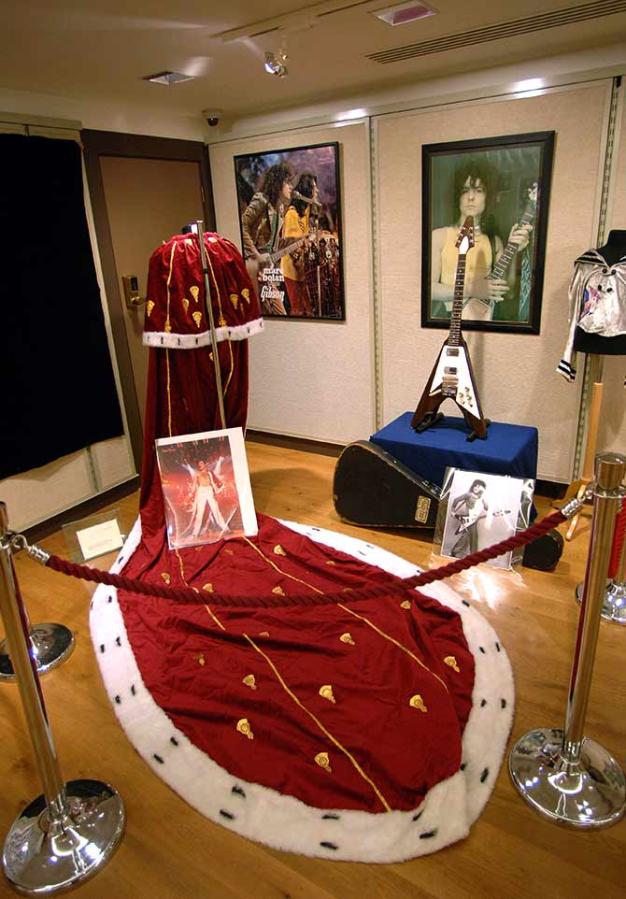 Photograph: Stuart Wilson/Getty Images
Freddie's majestic robe displayed at Christie's before an auction in London, April 26, 2007.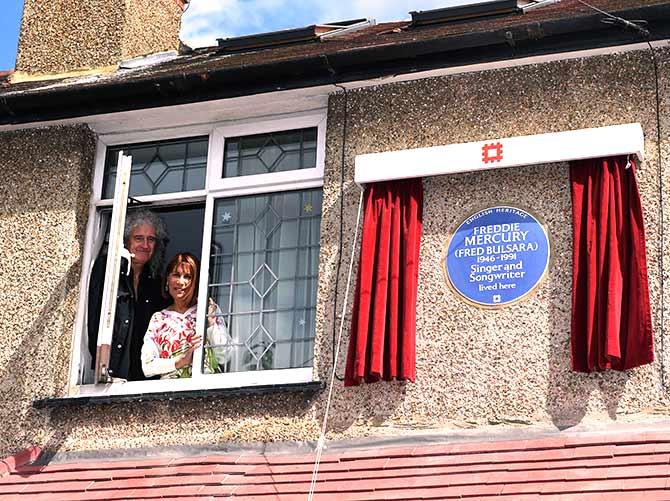 IMAGE: Brian May and Kashmira Cook. Photograph: Stuart C Wilson/Getty Images
Queen's lead guitarist Brian May and Freddie's sister Kashmira Cooke look out of a window in the house where Freddie lived.
Jer Bulsara, his mother and biggest champion, died this month, aged 94. A must read from Mid-Day Old relatives from Mumbai pay tribute to Freddie Mercury's late mother (external link).