The latest Bollywood updates.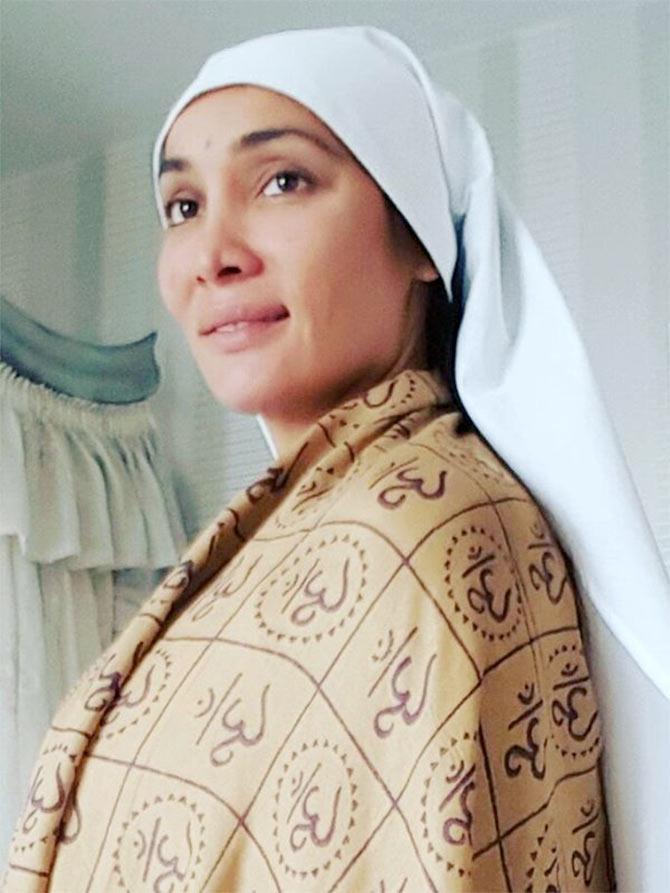 IMAGE: Sophia Hayat/Instagram
British model-turned-actress Sophia Hayat, who entered the Bigg Boss 7 house as a wild card contestant, has now left her glamorous life behind to become a nun.
Sofia became popular after her stint on the celebrity reality show wherein she had a huge fight with co-contestant Armaan Kohli, which landed him behind bars.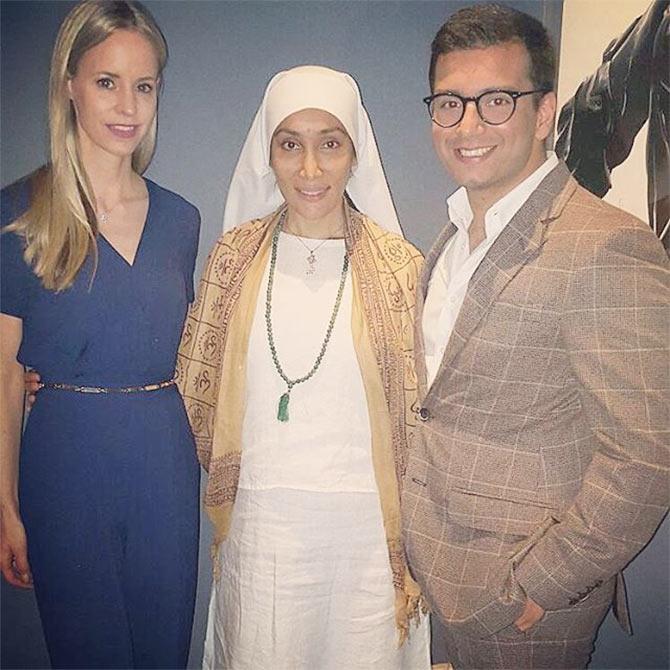 IMAGE: Sophia Hayat/Instagram
However, all the controversies are now a thing of past as the actress has taken the high road to spirituality.
In fact, the former Bigg Boss contestant now goes by the name Gaia Mother Sofia.
***
Arijit Singh issues a public apology to Salman Khan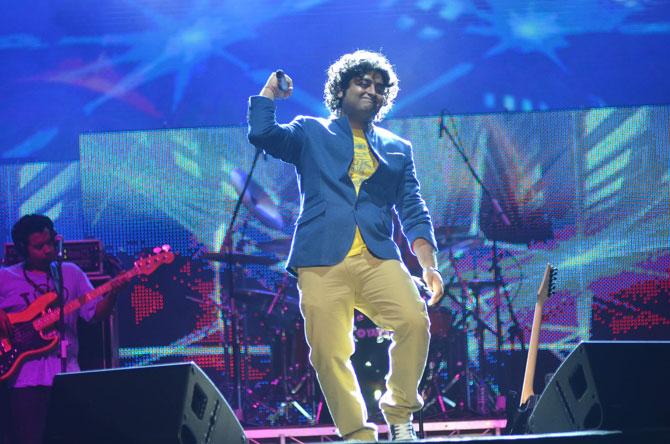 Playback singer Arijit Singh has publicly apologised to superstar Salman Khan for allegedly insulting him and pleaded that the star retain his song in the upcoming film, Sultan.
The shocking letter was posted by Arijit, 29, on his official facebook page.
The Tum Hi Ho hitmaker said he had to resort to a public platform because, even after apologising to Salman personally, the 50-year-old actor didn't budge.
The reason behind Salman's alleged resentment is not known.
Calling himself Salman's fan, Arijit wrote, 'Dear Mr Salman Khan, This is the last way I thought I would speak to you. I have been trying to text you, call you and do everything possible to tell you that you are mistaken about the fact that I insulted you. I never did. That night in the show it was the wrong time and wrong aura. Nevertheless you felt insulted.
'And I understood and I felt extremely sorry about it as me and my family have been your fan since long. I tried to explain so many times but you never got it. I apologized but you never got it. How many times I sent you apology texts you also know,' he further wrote.
Arijit said he wants to retire having sung at least one song for the Bajrangi Bhaijaan star.
'At Nita Ji's place I only came back to apologize to you but you dint get it. No problem I apologize here In front of everyone but please it is a request. Please do not remove the song that I sang for you in sultan. You want anyone else to sing this song, absolutely fine but keep a version at least. I have sung enough songs sir. But I want to retire with at least one song of you keeping in my library. Please do not take away this feeling,' added the talented singer.
Later, Arijit deleted the post from his Facebook page.