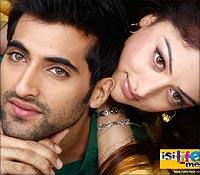 Vidhi Kasliwal, director of the coming of age dramedy
Isi Life Mein,
can think of a dozen pieces of advice she got from her famous uncle Sooraj R Barjatya. Perhaps the most important thing she remembers is his urging that she should spend at least a week on the sets of
Vivaah,
Barjatya's fifth film as director.
"I was very raw when my grandfather (
Tarachand Barjatya who founded Rajshri Productions in 1947
) asked me to write a love story for the new generation," Barjatya recalled in an exclusive interview with
rediff.com
. "I said I had no experience in writing but he persisted. He said look within yourself, look around your world, and you will find enough stories. I not only wrote
Maine Pyar Kiya
but also ended up directing it."
He said he gave a similar advice to Kasliwal five years ago, once she decided she was going to write a story and would direct it.
"I said she too should look around her and find the stories that would interest a new generation," he said. "I also said there is no point in doing anything if one does not enjoy it, and feel passionate about it." 
Kasliwal said she started college hoping to earn a business degree but when she got involved with the dramatic society at college, movies began to consume her.
"Soorajji also said the most important discovery I would make is whether I enjoy the task (of being an assistant director)," she recalled. "If not, he said, the family would find me something else to do."  
Her directorial debut Isi Life Mein is a love story about young people deciding their own destinies and yet winning the respect of their elders. It stars newcomers Akshay Oberoi and Sandeepa Dhar.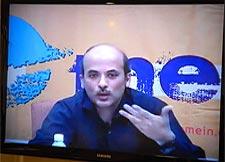 "I am following the Rajshri tradition," Kasliwal said. "This company has introduced or cast in key roles a wide range of artists including Salman Khan."
One of India's most acclaimed artists Naseeruddin Shah played the lead for the first time in Sunayana, one of the over 60 films produced under the banner. Some of the more significant films of major stars in the early phase of their career were made by Rajshri, including Jaya Bhaduri's Uphaar and Amitabh Bachchan's Saudagar. 
"My film calls for actors who are in the 18-20 age group," Kasliwal continued. "We could not have gone for stars even if we wanted." 
"This is a young film and it needed a young director," Barjatya said. "I have been conscious from the time my grandfather asked me to write a story and make a movie that I would be making films for my generation. But frankly, I never could make a film like the one Vidhi has made."
For years, the family that heads Rajshri  -- his father and two uncles -- has been waiting for the fourth generation to enter the business, he said.  
"I watched her on the set and there was vibrancy all around," he said. "She knew how to get the best from the artists and the composers (Meet Brothers). The language they speak is very different to my own way of communication. She has found her own voice in this film."
Barjatya, who has directed hits like Maine Pyar Kiya, Hum Aapke Hain Koun…! and Vivah, a medium range hit like Hum Saath Saath Hain and flop Main Prem Ki Diwani Hoon, told Kasliwal not to make his kind of movies. But he asked her to make sure they were family-oriented films like the ones Rajshri has been known to make.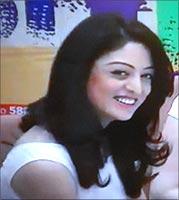 One day he walked into the recording room, expecting to hear the dholak and other traditional instruments (the mainstay of many Rajshri tunes) but instead heard hip-hop. Eventually, he got to love the score, he confessed. The tracks include the peppy title number as well as the traditional umbers such as Tum darshan hum naina and Apna kaun paraya kaun.
He said while the film is about the young generation, it tells parents and the older generations that they need to learn from the youth too. Many people rush to condemn the young, he said, without realising that the new generation not only has potential but also heart. 
"Vidhi has made a light-hearted film, full of entertainment," he said, "but it continues the Rajshri tradition. It also has a lot of wisdom."
Isi Life Mein will get a medium-range release, with some 200 prints in India and about 25 in North America. "The word of mouth is very important to a film of this kind," Barjatya said.
Salman, who has a cameo in Isi Life Mein, may feature in Barjatya's next film too.
"I don't have a script idea suited for him right now but surely I want to make yet another film with Salman bhai," he said, adding, "I decided to go on a sabbatical of at least three years as far as directing is concerned. There were several other projects including a new TV series and Isi Life Mein which needed my attention.
"I would like to direct a film that looks back, that celebrates Hindi poetry and literature, and the values intrinsic to Indian philosophy," he added.
Barjatya and Kasliwal's photographs: Paresh Gandhi