It's always a pleasure to watch a Dhanush movie.
Subhash K Jha celebrates Dhanush's birthday on by picking five of his favourite Dhanush movies.
Enai Noki Paayum Thota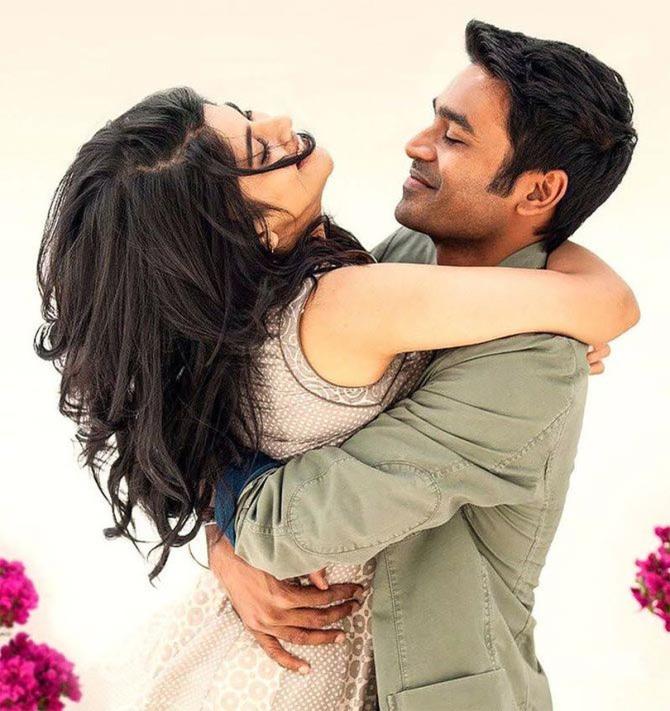 Dhanush playing a 20 year old is a bit of stretch, but this is where the age-old convenient suspension-of-disbelief comes in handy.
This is romance in the purest cinematic sense, ethereal and unattainable, shot with an eye and ear for workaday sublimity.
Director Gautham Menon lets the couple find and celebrate love in routine places.
Even as we savour the couple's moments together, the narrative takes a sharp swerve into violence.
The film travels to Mumbai for action scenes which are as elegantly shot as the romance.
Menon does not allow any awkwardness to seep into his cinema even as he negotiates impossible genre jumps.
Vada Chennai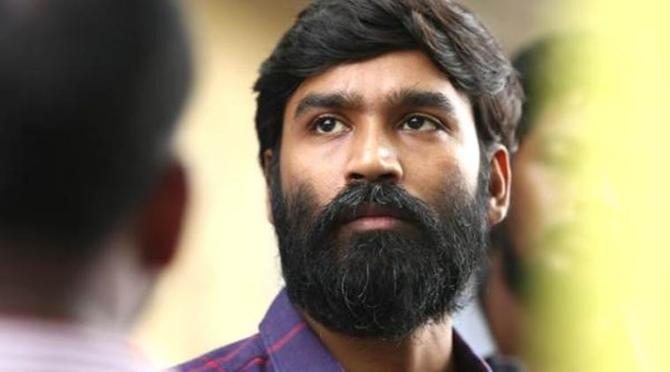 Dhanush has the Tamil audiences eating out of his hands.
He can do anything, ANYTHING, he likes, and the fans are with him.
The raves for this film are proof.
In Vada Chennai, he plays Anbu, a carrom player, who repeatedly ends up in jail. There, he befriends gangsters and their cronies.
The brutality is kept at bay. Director Vetrimaan has had enough of it in his film,Vissaranai.
To give the very routine gangster drama an epic feel, Vetrimaaran spreads the narrative. The mounting is impressive, so is Dhanush's changing hairstyles over the decades.
He is lanky enough to carry off the role of a teenager in the first flush of love.
The object of Dhanush's adoration is Padma (Aishwarya Raj), who plays an emboldened, street-smart girl.
When a local goon heckles the couple, Dhanush's Anbu gets murderous.
The scenes of gangwar and internecine rivalry are shot on suitable dark, dingy and desolate locations so that glorifying violence is never an option.
Director Vetrimaaran seems suitably awed by the antisocial world that his characters inhabits.
Every character is a potential law breaker.
Dhanush's character is constantly in a crowd of potential rioters and murderers.
He is the Common Man with an axe to grind.
Raanjhanaa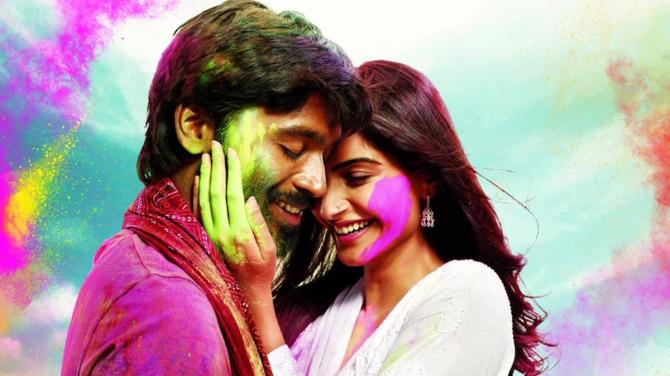 Aanand L Rai's Varanasi-based love story is volatile vibrant and vital, brazen and brilliant.
The film captures the essence of a mismatched chalk-and-cheese alliance through vivacious vignettes from the lead pair Dhanush and Sonam Kapoor's lives as they sing their way through some of A R Rahman's finest songs.
The film marks the coming-of-age of Sonam Kapoor as an actress worth watching.
Shamitabh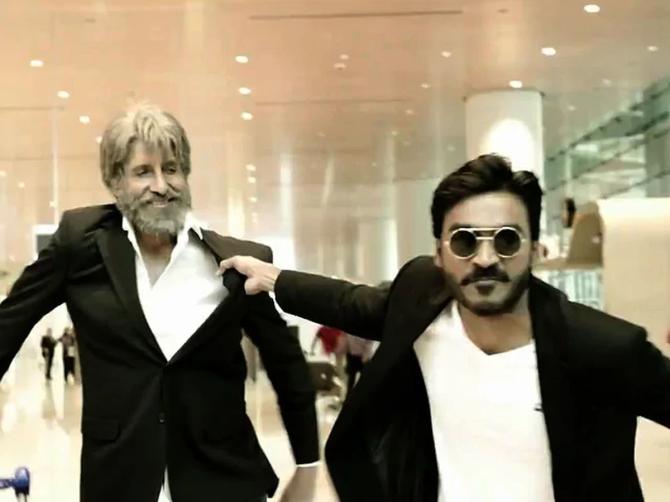 Dhanush's synchronicity with Amitabh Bachchan is crucial to the plot, and proves him to be an actor of remarkable resources.
Thankfully, like Director R Balki, Dhanush is an AB fan later, an honest artiste first.
The writer-director takes the voice of Mr Bachchan and puts it on Dhanush.
It really cannot any more audacious than this... though admittedly, there's no telling what Balki would dare to do next.
Karnan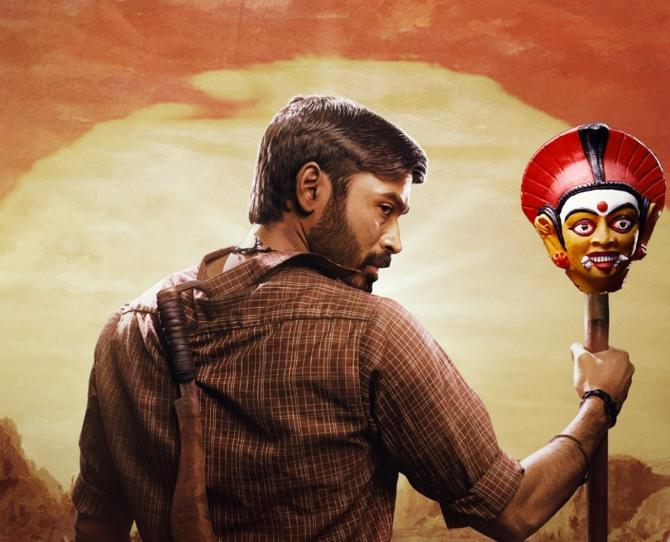 I have seen innumerable seething simmering films about social injustice but none so tense and implosive as Karnan.
I've seen a number of angry heroes but none like&nDhanush, who plays the voice of a voiceless village.
The hand that won't hold itself back.
The face of the social protester who is no poster boy.
He will act. He will kill. He won't be stopped.
Dhanush is so volatile I have never felt more compromised or more a part of socio-economical system that allows a handful to have all the wealth and power.
I have never seen film like Karnan.
It rambles and roars, dances and writhes as it explores the dynamics of exploitation with a straightforwardness that eschews any kind of cinematic deceit.
Yet, it is filled with metaphors, including a masked girl child indicative of the faceless victim, and a donkey with its two front legs tied which Karnan frees before the climactic violence.
Feature Presentation: Aslam Hunani/Rediff.com