Take a look at the Pati, Patni Aur Woh posters and tell us in the message board below if you think the film will be a rib-tickler.
Kartik Aaryan, Bhumi Pednekar and Ananya Panday star in the remake of B R Chopra's 1978 comedy of the same name.
Pati, Patni Aur Woh 2019, directed by Mudassar (Happy Bhag Jayegi) Aziz, releases on December 6.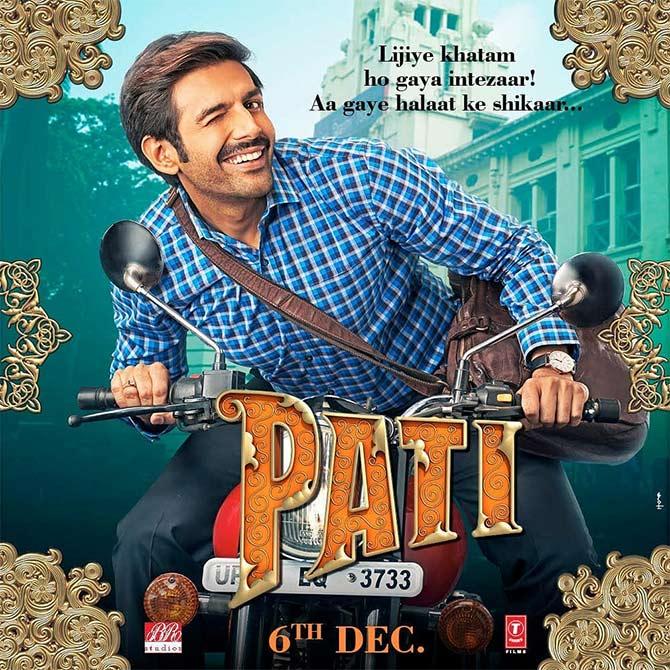 Karthik plays the Pati, a role the incomparable Sanjeev Kumar played in the original film.
'हाये...क्या स्माइल है Miliye #ChintuTyagi se Kanpur ke sabse आदर्शवादी Pati', Karthik posts along with his poster.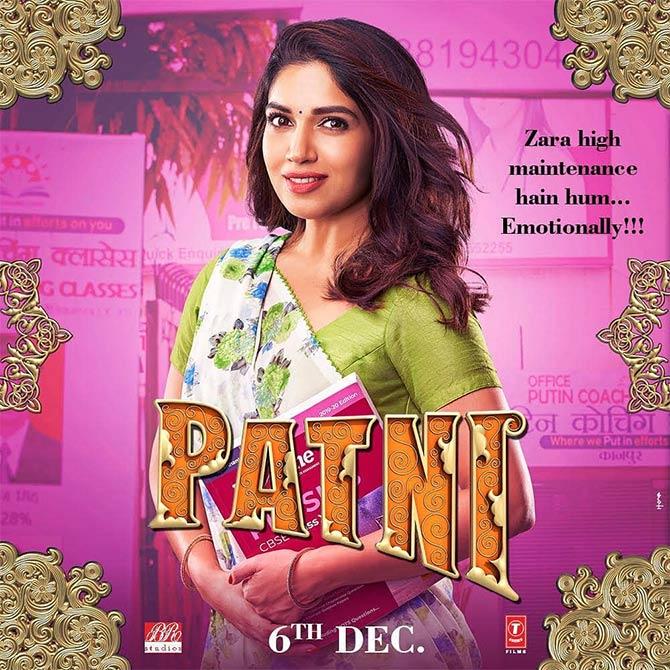 Bhumi is the Patni, a role originally played by Vidya Sinha.
'Chintu jaise Pati ko Vedika se achhi Patni kahan milegi? Nazar na lagey!!' Karthik posts along with the Bhumi poster.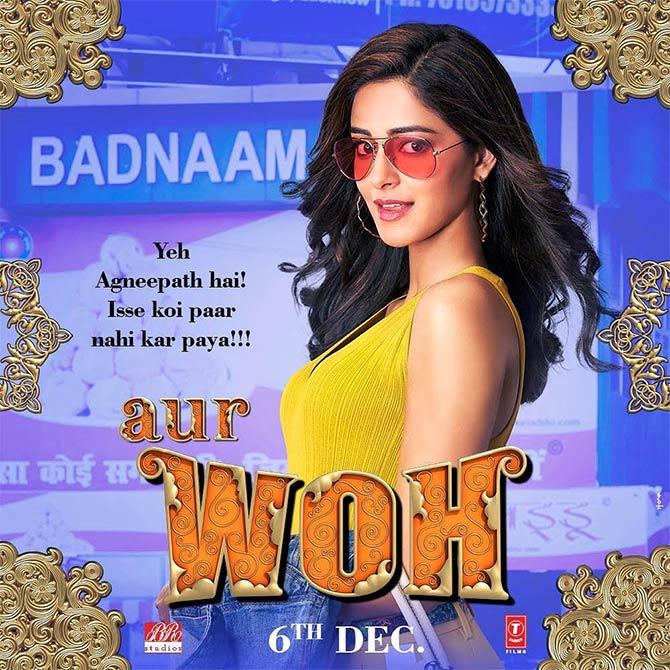 And the Woh is played by Ananya, a role Ranjeeta etched in the BR film.
'Aur Chintuji ki tapasya bhang karne aa rahi hai #Tapasya ji', quips Karthik, who if one newspaper report is to be believed, didn't care much for Ananya's attempts to upstage him in their scenes together.
Photographs: Kind courtesy Kartik Aaryan/Instagram