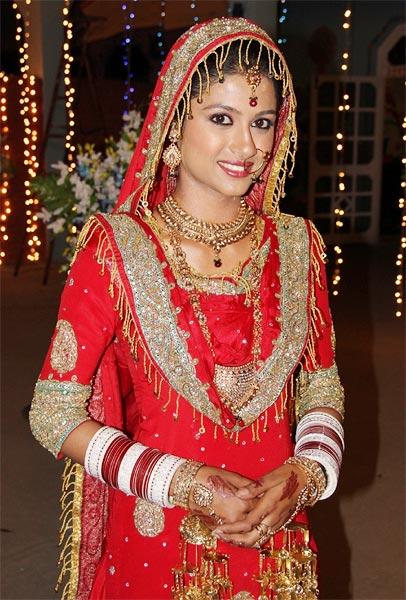 The Colors TV channel will launch a new serial titled Gurbani. It's about young girls from Punjab who are enticed into marriage with NRIs by their parents and wait endlessly for their foreign based husbands to return and take them back. The tag line of the serial is: 'Hazaro betiyaan Punjab ki … Byah kar bhi na hui bida…' (Punjab has hundreds of daughters… They are married, but are yet to leave for their marital home)

Set in locales in Punjab, the story revolves around Gurbani, a young, lively girl from Amritsar who is forced into living her mother's unrealised dream of getting married to a prosperous NRI suitor and enrichening the family. Not knowing what the future holds, Gurbani makes her family's dream into hers.

The programming head of the channel says, "We wanted to highlight a very important issue of abandoned NRI brides and how parents need to change their mindset, be more cautious about the choice they are making for their daughters.

"The show has the perfect combination of strong characters, a socially-relevant subject and a riveting storyline."

Shefali Sharma, who makes her television debut as Gurbani, says, "I have always aspired to be an actor and through this show I will put in all that I have learnt through my theatre background."

Shefali
is originally from Amritsar. "I have heard and read many incidents about these NRI brides. It's an incredible opportunity for me to not just fulfil my dreams but also work towards protecting the dreams of many girls like me who have had to face opposition and have given in to the demands of parents and society," she said.
Would she marry an NRI? "No thank you," says the budding actress.
After a gap of nearly four years, Navni Parihar is back on the small screen as Rano, a 40-year-old Punjabi woman who has been waiting for her NRI husband for 20 years.
"This show is not just another name added to the many shows that get launched, but a step forward in bringing more awareness and making a difference to some lives," she said.
The show also brings on board noted Sufi singer Harshdeep Kaur in an unconventional role, narrating Gurbani's journey through music.
The serial is in some trouble ahead of its telecast, with some Sikhs opposing its title and content. The term 'Gurbani' is used by Sikhs to refer to any composition of their Gurus. Gurbani is composed of two words: 'Gur' meaning 'the Guru's' and 'bani' meaning 'word'.
Shiromani Gurdwara Parbandhak Committee president Avtar Singh Makkar has reportedly objected to the serial being named 'Gurbani' and said the Sikh community would find it intolerable.
Gurbani premieres on March 18 at 10.30 pm on Colors.