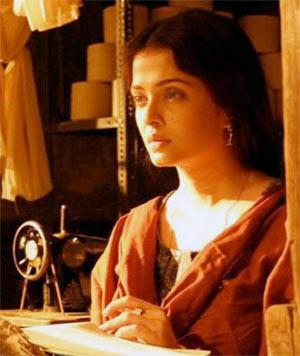 The top posts on social media from your favourite Bollywood celebrities: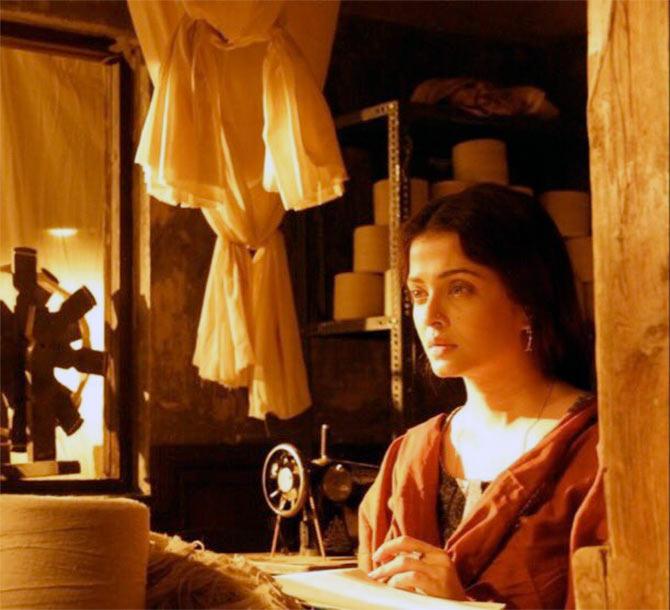 The first looks of Aishwarya Rai Bachchan and Randeep Hooda from Sarbjit have been revealed.
Director Omung Kumar's wife Vanita shared Aishwarya's picture on Twitter, above, and wrote: '#SARBJIT diaries! The very beautiful #AishwaryaRaiBachchan as Dalbir kaur in #SARBJIT @OmungKumar a visual delight !'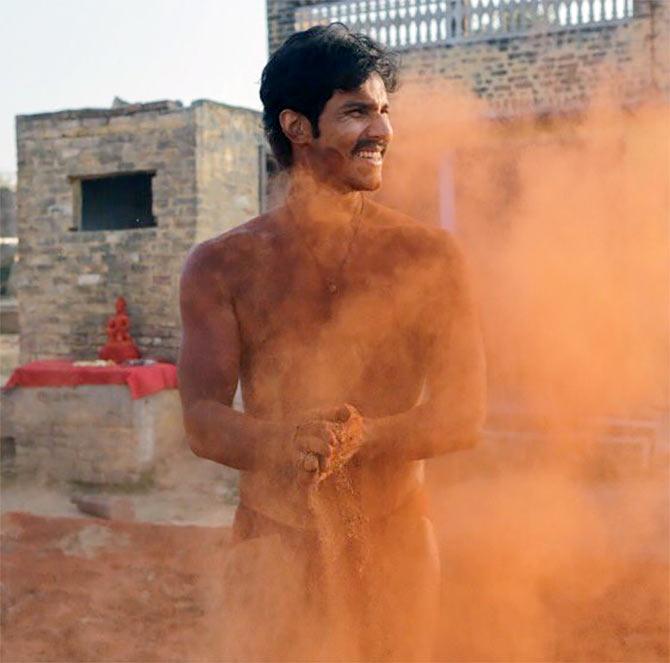 She shared Randeep's picture, above, and added: 'The very dashing @RandeepHooda in and as SARBJIT @OmungKumar your vision is pure magic!!!'
The film is based on Sarabjit Singh, an Indian farmer who was convicted of terrorism and spying in Pakistan, and sentenced to death. It will release on May 20.
***
The Rock: Priyanka is cool but does bad even better
Dwayne Johnson aka The Rock is excited to work with Priyanka Chopra in the Baywatch movie.
'She's cool, but does bad even better. Can't wait. #Baywatch,' Johnson wrote on Twitter.
Meanwhile, he posted a picture on Instgram, above, and wrote: 'Training hard for the next 12months straight of shooting: BAYWATCH, FAST & FURIOUS 8 and the big one, RAMPAGE. #OperationJunkyardDog #BringIt #StrictDietingSucks #INeedCake.'
Priyanka will be seen playing the villainous Victoria Leeds in the movie based on the 1990s TV series.
Are you looking forward to her Hollywood debut? VOTE!
***
Inspired by Iulia Vantur, Salman wants to do Bigg Boss on a farm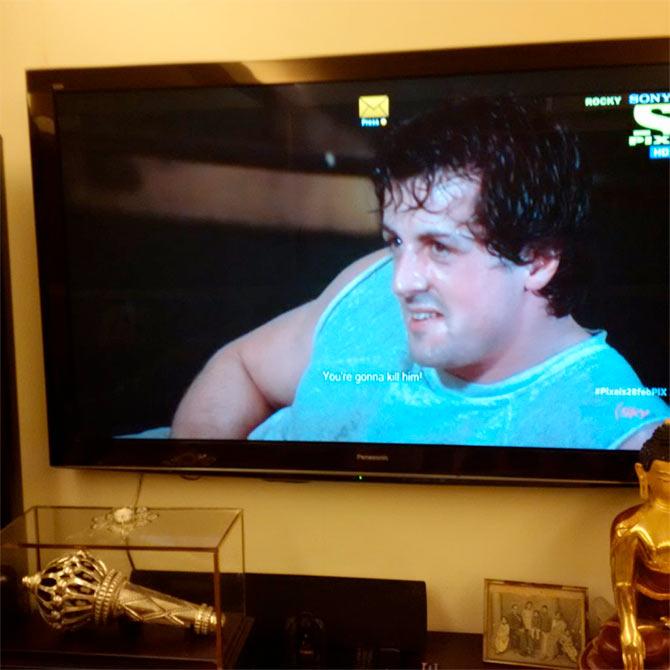 Salman Khan, who recently promoted Romanian beauty Iulia Vantur's reality show Ferma vedetelor, says he wants to do something similar with Bigg Boss.
'The show I've been wanting to do for the longest time It's Bigg Boss, but on Farm Kitna kuch kar sakte hai iske Sath,' Salman tweeted.
Ferma vedetelor is based on a group of celebrities living together in a farm, isolated from the outside world.
Meanwhile, he took some time off to watch Sylvester Stallone's Rocky. He shared a picture, above, and wrote: 'Watching rocky 1 now, tana taaa tanaa taa tanaa taa Tanna ttaaaaa @theslystallone. Is aadmi se seekho yeh hai hero.'
***
Chris Hemsworth makes new friends in Ladakh!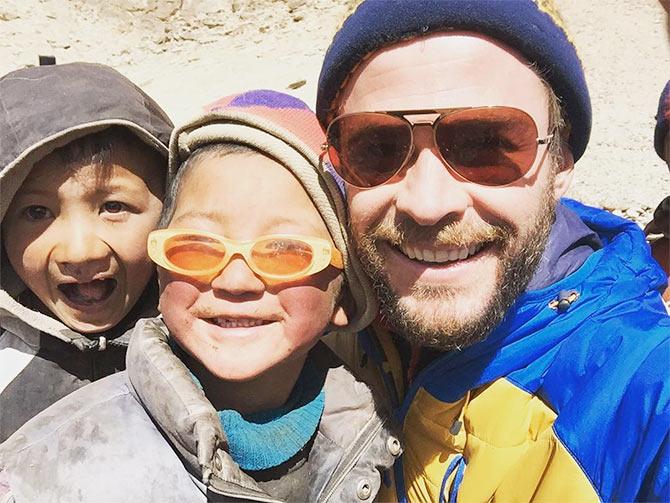 Thor actor Chris Hemsworth and his wife Elsa Pataky are on an expedition to climb the mountain peaks in Ladakh.
He shared a picture on Instagram, above, and wrote: 'We were lucky enough to spend a few days with a group of Tibetan nomads in the Himalayas, one of the most memorable experiences of my life. I tried to swap sunglasses with this little legend but he was having no part of it.'
***
Shilpa Shetty bonds with Tabu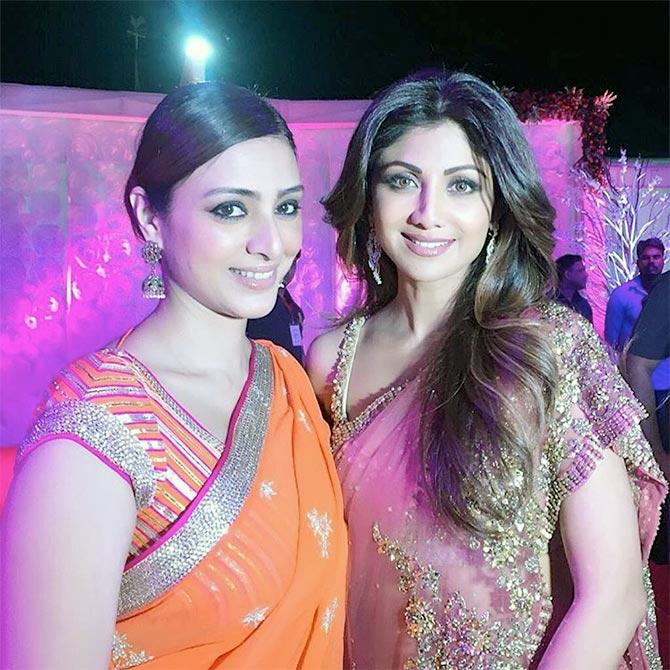 Shilpa Shetty Kundra, who has worked with Tabu in films like Tarkieb and Himmat, recently caught up with her at an event in Indore.
She posted a picture on Instagram, above, and wrote: 'With my bestie @tabutiful #love #friendship #oldtimes.'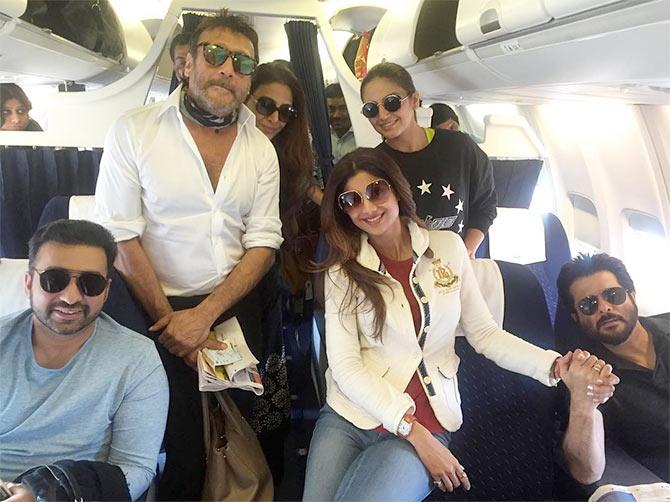 She shared another picture, above, and added: 'The filmybandwagon back on the flight to Mumbai.'
***
Arbaaz Khan meets Bryan Voltaggio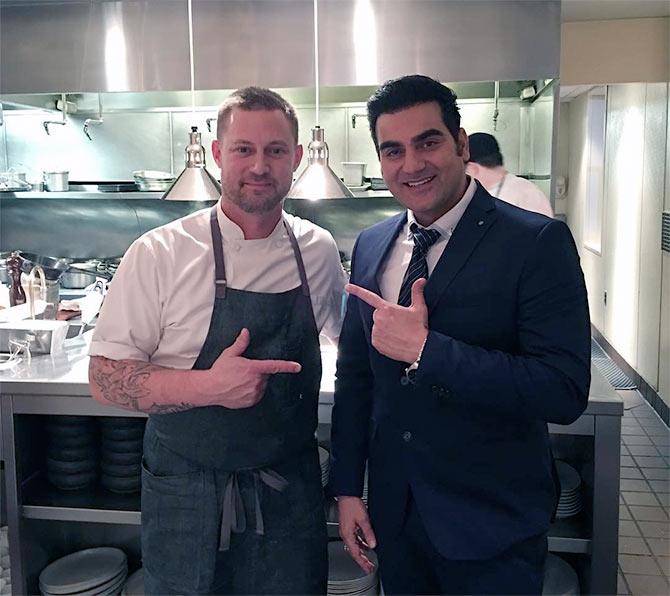 Arbaaz Khan, who is shooting for his next film Jeena Isa Ka Naam Hai in Maryland, recently met American chef Bryan Voltaggio.
He shared a picture, above, and wrote: 'With Bryan Voltaggio the winner of TOP CHEF at his restaurant VOLT in Frederick Maryland. He made me the most amazing Wagyu Beef Shortrib. Awesome.'
Directed by Keshhav Panneriy, the film will also star Manjari Fadnis, Ashutosh Rana, Himansh Kohli, Prem Chopra, Rati Agnihotri and Supriya Pathak Kapur.
***
Neha Dhupia takes Roadies to Bhutan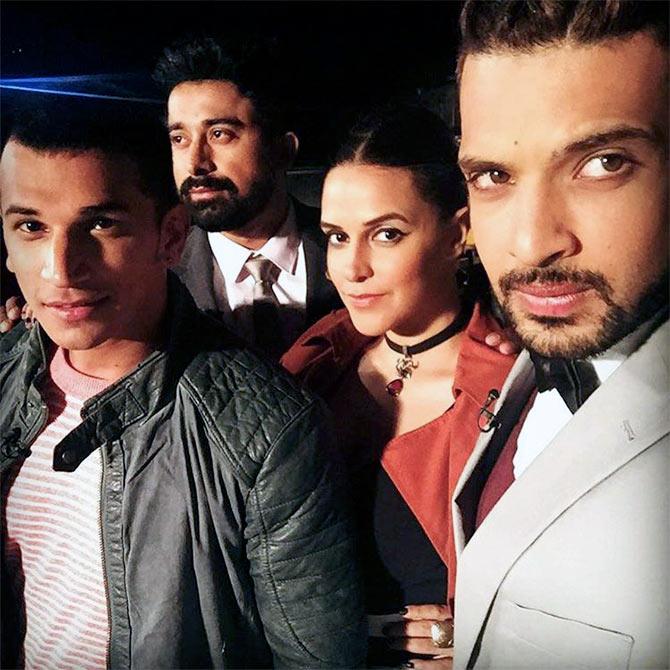 Neha Dhupia is shooting for stunt reality series MTV Roadies X4 in Bhutan.
She posted a picture of herself with Rannvijay Singha, Karan Kundra and Prince Narula, above, and wrote: '#us ... In #phuentsholing , doing what we do best! #posers #roadiesx4.'
The show will air from February 20.